Vuelta a Espana 2013: Predicting Overall Winner Ahead of Final Stages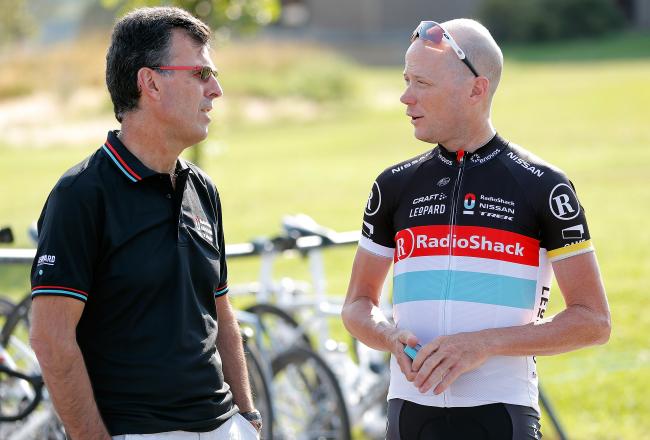 Chris Horner (right) has the edge going into the final two stages.
Doug Pensinger/Getty Images
With just two stages to go, this year's Vuelta a Espana has reached a point where it's possible to predict an overall winner. Although the red jersey has changed hands several times, there has been a few names consistently in the running throughout the Tour.
When the climb up the Angliru is over after Stage 20, the winner should be fairy obvious. However, at this stage there are a few riders who could take the prestigious title.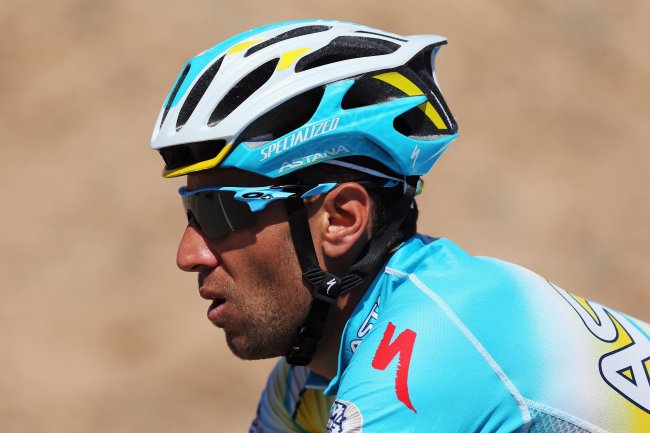 Bryn Lennon/Getty Images
Vincenzo Nibali, Italy/Astana
Nibali has been a threat from the very first stage. Other riders continue to look at him as the rider to beat, despite him surrendering the red jersey ahead of Stage 20.
When speaking to Gazzetta dello Sport (h/t Cycling News), Nibali remained optimistic about the final two stages, but reserved a small prayer for rain ahead of the Tour's definitive climb up the Angliru:
It's difficult to invent something beforehand, I think you have to wait for the last climb. The descent is technical but if it's dry, nothing will happen.

If it rains, I want to see if [Chris] Horner is able to tackle the climb out of the saddle like he always does. It would be impossible. On wet roads, everything would change.
Nibali knows that he is unlikely to beat Horner on a dry climb and he is now forced to rely on the weather for a little help. Although he has the skill to pull out an impressive victory, it's looking much less likely, and therefore Nibali is counted out of this prediction.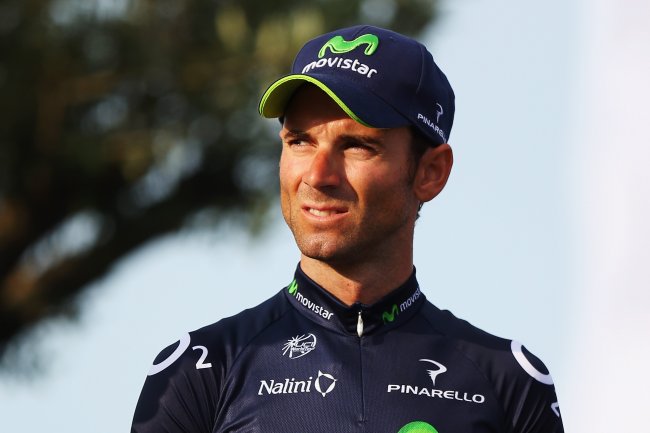 Bryn Lennon/Getty Images
Alejandro Valverde, Spain Movistar
Valverde possesses a rare combination of climbing speed and sprinting stamina, making him a good outside bet to claim the red jersey.
Valverde is one minute and six seconds behind Horner, which does indeed make him a long shot. However, it's impossible to count him out as the riders ascend the Angliru. He'll have to take a real risk and try to make his move earlier than normal, but that one minute by which he trails is a huge task to overcome.
For his part, the Spaniard knows very well the importance of his ride during Stage 20. Talking to VeloNation.com, Valverde outlined the battle he faces:
To me, the most important stage will be L'Angliru. Gaps are still short, and I think we can get to that day in the same situation—there, we won't save any energy, it's all or nothing.

If we get to that point with these gaps, anything can happen. I think a minute or a minute and a half might be enough for anyone getting in red to that climb, but it would be close and hard to retain the jersey if shorter.

Playing myself an all-or-nothing for a chance to win? Well, I might give it a shot. If I see a chance for an early attack or feel there's some rival in trouble and I'm strong enough, I'll take the chance.
In particular, Valverde felt he saw a weakness in Nibali ahead of the final stages:
I had already seen him going through a bit of trouble the day before, and yesterday everyone could see that, while we were all a bit on our limit, he was a little step behind.
Look for Valverde to stay with the leading pack during Stage 20. If the weather stays fine, he'll make a break away from Horner and Nibali and attempt to claim the red jersey—both for the final stage and the overall victory.
Chris Horner, United States/RadioShack
Horner has been something of a surprise, but his fitness level is so high that it also seems obvious that he should rank among the contenders as the Tour draws to a close.
Obviously, his age and performance will draw questions about doping, particularly in the current climate. In a field full of younger riders, Horner has proven better than everyone across the 19 stages covered so far.
Only one day to go for Horner in the #Vuelta and an American will win the Tour of Spain

— Alex Rutherford (@theseriouswhale) September 14, 2013
However, he is the legitimate leader at this stage, and has released performance logs of his rides so far. He knows how his detractors will respond to his success and is taking steps to preempt that.
He's the favourite to win the Tour at this stage. Nibali is unlikely to beat him through Stage 20's climb and Valverde is over a minute behind him.
Nevertheless, Valverde's experience on the Angliru will serve him well, while Horner has never climbed it. The American told VeloNews.com that he was "not worried" about going into it for the first time while trying to protect a lead, but it's going to test him to his limit.
Horner is a better climber than Nibali, but Nibali is a better sprinter. The close margin between them means Horner cannot make any mistakes. Valverde, meanwhile, is a better climber and sprinter than Horner, but has a deficit to overcome that will force him to make a big statement on a demanding mountain.
Horner has the time advantage, yet Valverde has the experience and the skills to overcome the minute between them.
It's going to take a gigantic effort, but Valverde just edges it ahead of the final day.
This article is
What is the duplicate article?
Why is this article offensive?
Where is this article plagiarized from?
Why is this article poorly edited?