WWE Week in Review, Sept. 14: Santino Marella Comes Home, Goldust Impresses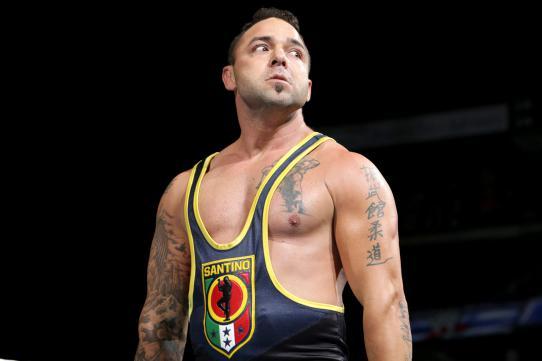 Santino Marella (Courtesy of WWE.com)
With the Night of Champions pay-per-view quickly approaching, WWE put its full focus into heavily hyping the event over the last week. However, there were also a handful of monumental moments and matches that made this week one to remember.
Edge, Goldust and Santino Marella all made their returns to Raw on Monday night. While Santino emerged victorious in his matchup, Goldust wasn't as lucky in his impressive outing against WWE champion Randy Orton.
SmackDown saw Orton confront Daniel Bryan on "The Cutting Edge," where the longtime rivals engaged in a heated argument. This led to Bryan getting the better of Orton and ending the show with the momentum on his side going into the event.
Additionally, Alberto Del Rio was finally able to exact revenge on his ex-announcer and former friend Ricardo Rodriguez. Will this lead to Rodriguez costing Del Rio the World Heavyweight Championship on Sunday night?
Here, I will break down the week in wrestling by analyzing the Monday Night Raw, Friday Night SmackDown and WWE Main Event broadcasts, including each show's highlights, low points and other noteworthy, monumental moments. Also, an award will be given to the show and Superstar that shined the brightest over the course of the week.
Begin Slideshow

»
After forcing Cody Rhodes leave the WWE last week, WWE champion Randy Orton was set to do battle with Dustin "Goldust" Rhodes this past week on Raw. If Goldust were to defeat Orton, then Cody would get his job back, so the stakes were high for his marquee matchup.
In Goldust's first match on Raw in nearly three years, he showed no signs of ring rust and took it to the man formerly known as The Legend Killer. The "You still got it" chants from the Canadian crowd throughout the bout were well deserved, as Goldust didn't seem to have lost a step at all.
Although he looked winded by the end of the match, he still put up the fight of his life against Orton. He even reversed the RKO into a Cross Rhodes (similar to what Cody did the week prior) for a suspenseful near-fall.
In the end, though, The Viper nailed Goldust with his finishing maneuver for the victory. Here's hoping this contest convinces WWE to sign Goldust to a full-time deal.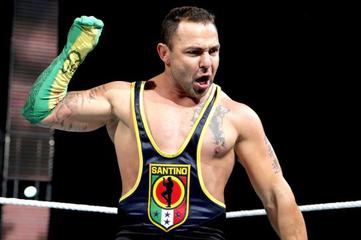 What will Santino Marella set his sights on now that he has returned? (Courtesy of WWE.com)
In all honesty, I'm no fan of Santino Marella, but even I must admit that I was happy to see him back on WWE television this week. He couldn't have returned at a better time, either.
Despite being billed from Italy on television, Santino actually hails from Canada, so the huge pop he received upon returning on Raw shouldn't have come as much of a surprise. He took a brutal beating at the hands of Antonio Cesaro, but he ultimately outsmarted his longtime rival to steal the victory.
His winning ways didn't stop there, though, as he went on to surprisingly defeat Mr. Money in the Bank Damien Sandow later in the week on SmackDown. What will Santino look to accomplish now that he is back and appears to be better than ever?
WWE has been on a hot streak in recent months when it comes to its pay-per-views, so all the pressure is on Night of Champions to succeed. Some may say that the buildup to the show has been lackluster, but WWE did a superb job of providing last-minute hype for the event on all three of its weekly shows over the last seven days.
While both WWE Main Event and Friday Night SmackDown were enjoyable this week, I found that Monday Night Raw was the most memorable of them all. From Randy Orton vs. Goldust to a war of the words between the returning Edge and Triple H, there was a lot to like about the flagship show this week.
Granted, not everything about the show was perfect, but WWE put forth a strong effort when it came to persuading viewers to purchase the pending pay-per-view. The card is stacked from top to bottom, so it's safe to say that I have high hopes for this upcoming event.
WWE must maintain momentum after Sunday to keep viewers engaged going forward.
Edge returns: Since Edge is no longer under contract with WWE, it's rare to see him appear on WWE television these days. That being said, his appearances on both Raw and SmackDown this week were extremely enjoyable and certainly felt special. He helped add to the excitement of the Daniel Bryan and Randy Orton feud as well.
Daniel Bryan and Randy Orton: Speaking of Orton and Bryan, I thought they both did an excellent job of building toward their WWE Championship match on Sunday. They had a strong verbal exchange on SmackDown, and it was good to see Bryan get the better of Orton after having the tar beat out of him for weeks on end.
Daniel Bryan vs. Dean Ambrose: These two are simply incapable of having a bad match together, and their latest encounter on Raw was pure proof of that. They contested an exciting match in the main event of the flagship show that saw Bryan score a high-profile victory going into this upcoming match with Orton. Who can remember the last time the United States champion headlined Raw? I surely can't.
Kofi Kingston vs. Antonio Cesaro: If you are not watching WWE Main Event on a regular basis, you are definitely missing out. Kingston and Cesaro had yet another instant classic on this week's show and pulled out all the stops. It didn't serve much of a purpose, but it was still a joy to watch.
The Shield vs. Dolph Ziggler and The Usos: By this point, it is common knowledge that the members of The Shield are the masters of the six-man tag team match format. They had an enjoyable outing against The Usos and Ziggler on SmackDown and built momentum toward their respective title defenses at Night of Champions.
Alberto Del Rio vs. R-Truth: Putting two characters that nearly no one cares about against one another is never a bright idea. Sure, it was a good win for Del Rio and gave him credibility as champion, but it came against a man who hasn't meant anything in ages.
Natalya, Brie Bella and Naomi vs. Aksana, Layla and Alicia Fox: If the match wasn't good the first time around, why hold it for a second time four days later? I understand that its sole purpose was to hype the Divas Championship mach on Sunday, but the six-Diva tag team matches were hardly necessary.
Damien Sandow vs. The Miz: I'm a fan of both Miz and Sandow, but it is hard to care about the match when neither of them are involved in anything noteworthy at the moment. I'm glad Sandow finally won a match, but his victory wasn't even the focus. Fandango's interruption was, which is a shame.
Ryback vs. Rob Van Dam: Honestly, I had higher hopes for this matchup. I'm not saying it was a "dream match" or anything, but I was rather disappointed by what we got on Raw. It was mere minutes long before it ended in anticlimactic fashion. Plus, based on what we saw in the two minutes that they did wrestle, I'm not too fond on seeing a rematch between the two.
Dance-off: You would think WWE would know by now that dance contests in wrestling are painful to watch. The latest one that occurred on SmackDown featuring The Miz, Fandango and others wasn't truly terrible, but it the timing couldn't have been worse with Night of Champions being on Sunday.
Read the original version of this article here.
Graham Mirmina, a.k.a. Graham "GSM" Matthews, is a journalism major at Endicott College. Visit his website at Next Era Wrestling and "like" his official Facebook page to continue the conversation on all things wrestling.