Ranking Every WWE Championship Match in Night of Champions History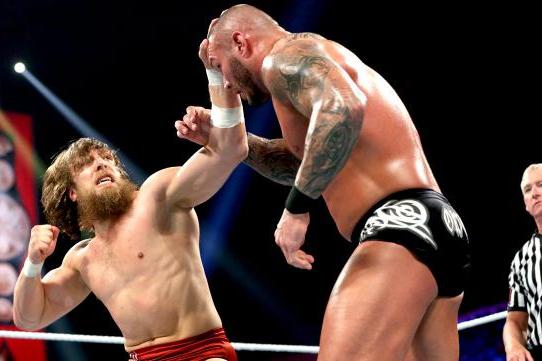 All photos courtesy of WWE.com
Seven Night of Champions pay-per-views, seven WWE Championship matches.
This event has seen a range of quality in terms of WWE title contests; it's been home to both underwhelming and remarkable ones.
Randy Orton and John Cena are prominent on the list; in fact, there's never been a Night of Champions WWE title match that featured neither man.
Cena in particular has been part of the very best and the worst of the show.
With 2013's Night of Champions now all over, the following is a ranked list of all WWE Championship matches in the event's history.
Begin Slideshow

»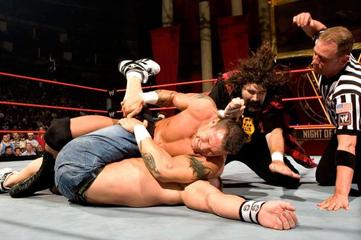 This five-pack challenge would've made a fantastic match on Monday Night Raw.
With five competitors, the match ran just over 10 minutes and was essentially a series of spots.
It was a lot of fun, but it felt like an insubstantial pay-per-view main event, one not befitting the WWE Championship.
It was also overly focused on building up a showdown between John Cena and Bobby Lashley, which would happen a month later at The Great American Bash.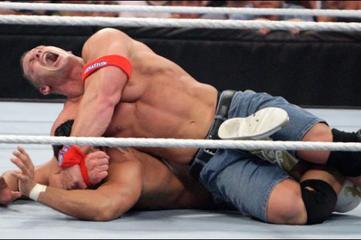 Night of Champions—the night where all championships are defended.
The gimmick of the event was a little ironic in 2011, as it was main evented by CM Punk vs. Triple H in a non-title contest.
The WWE Championship match between Alberto Del Rio and John Cena was just OK.
CM Punk was still red hot from his now-iconic pipebomb, so Del Rio's involvement in the WWE title scene felt forced. As a result, it was hard to get particularly excited about any of his matches with Cena.
The guy seems to have a habit of being world champion for no real reason.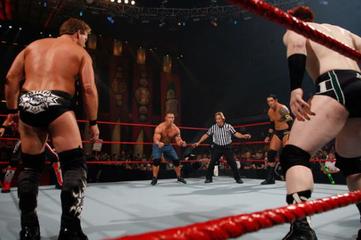 The booking of this six-pack challenge was a little strange.
Randy Orton had gotten the better of Sheamus every week preceding the pay-per-view, and even the announcers pegged him as the favorite.
Since when does the guy the announcers claim is the odds-on favorite actually win? It made his victory anticlimactic.
Still, the match did a good job at interweaving several stories into one bout.
Jericho was eliminated one minute in, and Orton won his eighth world championship. The Internet probably wasn't pleased, but this was a solid main event.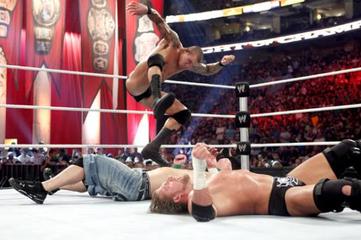 It's kind of amazing to think that Randy Orton vs. John Cena vs. Triple H happened at two different events and wasn't the main event of either.
This WrestleMania XXIV sequel was smoother than the original and benefited from a longer time allotment, though it didn't have quite the same impact.
Rolling into WrestleMania XXIV, it seemed certain that Orton would lose his WWE title. His sudden and surprise victory was a great 'Mania moment.
It seemed similarly unlikely that the third-generation Superstar would defeat Cena and Triple H again. He did, but only after interference from his Legacy protégé.
It got him strong heel heat but cheapened the long-term impression of the match.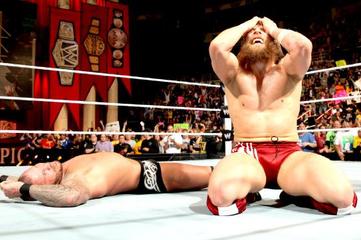 2013's Night of Champions saw a silky smooth match between Randy Orton and Daniel Bryan.
It would be ranked higher were it not for the finish, which took some shine off an otherwise polished bout.
Scott Armstrong's obvious fast count was puzzling. After the match, fans watched intently, expecting Triple H's music to hit or some retribution from The Shield. But nothing happened.
Their bout was outstanding, as you'd expect from performers as talented as Orton and Bryan, but the fast-count angle made it feel too inconclusive.
The fast count will no doubt have implications, and WWE will surely prove it to be a smart creative decision. Hopefully it will end up being worth the sacrifice.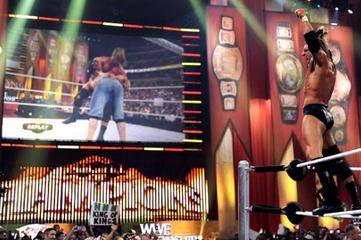 2008's John Cena vs. Triple H bout is yet another WrestleMania rematch to occur at a Night of Champions event.
WWE had built their second meeting as being one that we'd remember for years—an epic clash between two ring warriors.
It'd be hard to argue it as an all-time great match, but it'd be even harder to argue that it wasn't a fantastic bout.
Triple H famously put John Cena over at WrestleMania 22, so it was time for his payback, but the match would ultimately make both men look terrific.
A highly anticipated match, it would be Cena's strongest showing at the event for four years.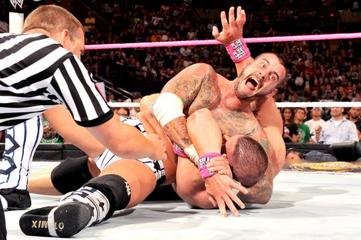 The match that probably should've main evented the pay-per-view the year before, this contest further cemented CM Punk as one of John Cena's greatest opponents.
Punk was around 300 days into his WWE Championship reign, and we knew that The Rock would be facing the titleholder at the Royal Rumble.
The stakes were huge. Fans figured that whoever won the match would end up keeping the strap until the Rumble.
The Second City Saint would end up retaining the title via draw, consolidating the idea that Cena finally found an opponent he couldn't defeat.
The draw finish makes the match less influential than their Money in the Bank or Raw classics, but it's still the best WWE title match we've seen at Night of Champions and a true testament to their remarkable chemistry together.