Mayweather vs. Canelo: How Alvarez Can Pull Off Major Upset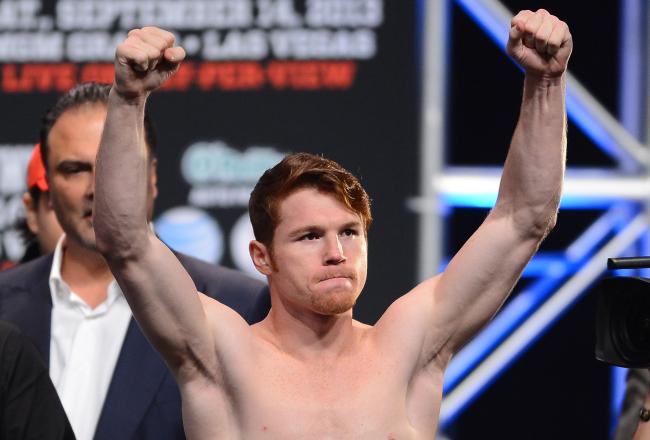 Ethan Miller/Getty Images
Canelo Alvarez is the clear underdog going against Floyd Mayweather. If he can do a few things well, however, he could pull off the historic upset and establish himself as a true star in the boxing world.
This fight has been gaining so much hype they're calling it "The One." Even with so many advertisements and commercials, this is still a fight in which most people will take Mayweather because Canelo has yet to prove himself.
Still, it's not impossible for Canelo to win. He has yet to lose a fight in his career, going 42-0-1, and there are a few things he must focus on during the fight in order to walk away as the winner.
Land Some Big Counterpunches
Both fighters are excellent in the art of counterpunching. In fact, Money proclaimed himself as the greatest counterpuncher ever back in 2011.
Mayweather might say he's the best ever, but Canelo is pretty good at making opponents miss and making them pay as well. He's known for the impressive accuracy and terrific power that's been behind his 30 career knockouts.
Canelo might have had the best counterpunch of his career in his last fight. He went up against Austin Trout, knocking him down in the seventh round. It was the first time Trout had ever been knocked down in his career, and it was also his first ever loss.
Doing more of that would be huge for Canelo in this fight. While it will be very hard to actually knock Mayweather out, he could certainly take a few rounds if he could land some big shots on him throughout thanks to his counterpunching.
Stay Fresh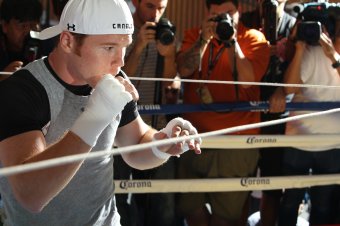 Alexis Cuarezma/Getty Images
Despite being undefeated and having some impressive power, the biggest knock on Canelo has been the fact that he tires out easily. Many critics have had questions about his stamina, and that's going to be a big factor going against Mayweather.
Floyd is known for dragging fights out, and he always seems to keep up the pace. If Canelo shows any signs of fatigue in the later rounds, Floyd will take advantage and likely coast to an easy victory.
This will be a big test for Alvarez, and he's going to need to prove that he can stay composed and not tire out as easily in order to keep the fight close.
Don't Get Frustrated
One of the biggest challenges in going up against Mayweather is the intimidation factor. Not only does he get in the opposing fighters' heads, he backs it up in the ring.
Mayweather loves to trash talk. He's been doing it forever. He constantly talked trash about Oscar De La Hoya heading into their fight, and that ended up paying off.
Heading into this fight, Mayweather suggested that Canelo not even bother showing up.
Mayweather is going to win rounds, and he's going to get in Alvarez's head. Canelo can't let it get to him, or else this fight is going to take a turn for the worse.
This article is
What is the duplicate article?
Why is this article offensive?
Where is this article plagiarized from?
Why is this article poorly edited?