Complete Report Card and Predictions Following WWE SmackDown for Sept. 13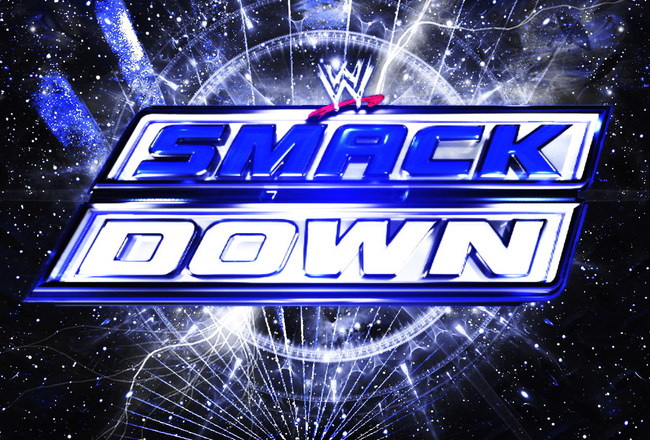 WWE.com

Every week here on Bleacher Report, I will take an in-depth look at SmackDown, recapping all of the action, offering analysis and grading the matches, segments and anything else that takes place on the show, as well as provide some predictions on the direction of storylines.
We are just two days away from Night of Champions, and WWE has tied bows on all the feuds thay plan on featuring during the pay-per-view
As the go-home show heading into the PPV, SmackDown was a show that featured a lot packed into the two hour timeslot.
Let's get right into the show with the opening segment featuring Big Show and Triple H.
Opening Segment
Big Show opened the broadcast in the ring with a pre-written apology he had to read. After he finished reading, we had a rare SmackDown appearance from Triple H.
Trips didn't seem to think the apology was genuine, so he suspended Big Show for the night without pay, which he says will really hurt Show since he is broke.
The Shield made their way to the ring as Big Show was about to leave, but Big Show stayed in the ring, standing dead center and never once looking at The Shield before they pounced on him.
Big Show fought them off for a long time, even taking a few chair shots outside the ring at one point. It looked like Big Show would get the better of the trio after he set up for the KO Punch, but Roman Reigns came in and delivered over a dozen chair shots to take the big man down. They gave Show the Triple Powerbomb to end the segment.
This segment worked because Big Show finally showed that he still has some fight in him. The Shield got the better of him in the end, but Big Show put on a good performance.
Hopefully something develops into a match at Night of Champions because the card is a bit thin at the moment.
Grade: B
Some notes from the segment:
Roman Reigns really likes the sound of his own scream.
I can't wait until Dean Ambrose breaks away on his own. He is going to be the next great heel.
Seth Rollins needs to touch up his roots.
Brie, Naomi and Natalya vs. Aksana, Layla and Alicia Fox
Brie was forced to team up with women who would normally be her opponents, but it was to face a common enemy, so it didn't cause a clash.
The match was short, with AJ causing a DQ by getting in the ring. Brie, Natalya and Naomi surrounded the Divas champion and proceeded to each hit her with power moves.
Natalya was going to apply the Sharpshooter, but AJ was pulled to safety by the other three Divas from the match.
Nothing special happened here, but the whole affair did serve the purpose of keeping the Divas title feud in the front of people's minds heading into the PPV.
Between AJ's skill, Natalya's strength and experience, Naomi's agility and Brie's ability to draw heat, this could actually end up being an interesting Fatal-4-Way match on Sunday.
Grade: C-
Some notes from the match:
Somebody needs to give Brie Bella a sandwich.
Why aren't Tamina or Rosa involved in this feud?
Fandango, Mizco Inferno, Khali and R-Truth Dance-off
It took me 10 minutes to work up the courage to type the following sentence. I liked this segment.
I do not feel any better having expressed that sentiment due to the fact that I always hate WWE dancing segments, especially when they involve Khali.
The Miz is really what saved this whole debacle. At first it was just funny that he was in a wig and bell-bottoms calling himself "The Mizco Inferno."
Then I realized that the song he was dancing to was Tootsee Roll by The 69 Boys and just I lost it. To many of you this may just be one of the annoying songs on every wedding playlist you have ever heard, but to some of us, this is one of those songs that brings back fond memories.
It's right up there with Whoomp, There is it, Baby Got Back and Hammer Time as one of the all time great early-90s dance tracks. I challenge anyone to listen to Tootsee Roll and not get the slightest urge to dance.
Miz really seemed to be enjoying himself during this whole segment, and Truth getting so into it that he couldn't help but start dancing with The Miz made for a few more laughs.
Fandango and Khali did their usual stuff, and the segment ended with Fandango attempting a cheap shot on Miz only to be taken out by Awesome Truth.
Miz's enthusiasm and the mini reunion of Awesome Truth made this into a much more entertaining segment than I ever would have expected going into it.
Grade: B+
Some notes from the segment:
Miz seemed to get The Tootsee Roll confused with twerking.
Buying the rights for Tootsee Roll must be close to nothing if WWE is doing it for a throw-away segment like this. I should do it and then have it played every time I enter a room as my personal theme song.
If WWE gave any Diva Tootsee Roll as their entrance music, they would immediately be twice as popular.
Ryback Interview and Vickie's Office
Ryback interviewed some jobber backstage before he knocked him down and kicked him in the gut just because he could.
Ryback is improving on the mic, but is still not where WWE would like him to be.
The next segment was Vickie telling Ricardo Rodriguez that he could not be in RVD's corner during the World title match because it would be too dangerous.
Vickie and Ricky spoke Spanish to each other for a lot of this segment, which is a great way to broaden the appeal.
Since these were just quick segments there won't be any grades.
Some notes from the segments:
Did Ryback mispronounce "pianist" on purpose right before he touted his linguistic skills?
That jobber looked like what would happen if Gary Busey and Colin Delaney could somehow have a kid together.
I wish WWE would have subtitled the Spanish. The show is pre-taped, so they could have pulled it off easily.
Damien Sandow vs. Santino
Santino seems over since his return, but that won't last long if he keeps doing what he did before his injury put him out for several months.
Damien Sandow was his usual entertaining self, but I expect a lot of people will be griping about him losing yet another match.
I would like to remind everyone that Daniel Bryan was not winning many matches before he won the World title from Big Show by cashing in his briefcase. Bryan hasn't been out of the spotlight since that moment.
Sandow is being buried so when he does cash in, it will put him over even more. It worked with Bryan, and it will probably work with Sandow. Sandow is light years ahead of some of WWE's top Superstars, so there is a good chance that he will not be a champion who goes right back to the mid-card.
This match was nothing special in terms of what happened, but one positive note that must be pointed out is Santino doesn't seem to have any signs of ring rust.
Grade: C-
Some notes from the match:
Santino should be in a tag team. He is better with a partner.
It has gotten to the point where every time I see Sandow with a mic in his hand I stop what I am doing and pay more attention to the TV.
Michael Cole Interviews Curtis Axel and Paul Heyman
Paul Heyman was his usual brilliant self in this interview, which was more like two questions followed by a long promo.
The funny thing about this promo was that Heyman put over CM Punk more than his own client, Curtis Axel. He urged fans to boycott the PPV on Sunday so as not to see him be decimated by Punk.
Axel got in his few sentences in the beginning, then Heyman carried the segment through to the end. This won't be the segment that makes people buy the PPV, but it was certainly entertaining.
Grade: B+
Some notes from the segment:
Paul Heyman's stubble is an easy way to make it seem like he has been losing sleep lately, but how did he fake the bloodshot eyes?
The IC title is being wasted on Axel. I hope Triple H puts him in a title match at NOC as some kind of punishment once his match with Punk is over.
Alberto Del Rio vs. Ricardo Rodriguez
This match was never going to be a five-star match. This was only ever going to be a beatdown by Del Rio and an after-match fight between ADR and RVD.
Ricardo got in a few good moves, but Del Rio punished him throughout most of the match. He even put Ricky back in the Cross Armbreaker once the match was over.
As far as pushing the feud through to the PPV, this match served its purpose. As for being entertaining, it did not do much to impress.
Grade: C-
Some notes from the match:
Why did Ricardo need to change into a different RVD shirt between Vickie's office and going to the ring?
I really hope Ricardo find something to do after this feud is over. He is way too entertaining to send back to developmental.
Dolph Ziggler vs. Dean Ambrose/Usos and Ziggler vs. The Shield
Ziggler and Ambrose had a great match that lasted through two segments, and Ziggler won a US title shot via disqualification when Roman Reign and Seth Rollins attacked him.
Vickie came out and announced that Ziggler had won his title shot, but first he would have to keep fighting in a six man tag match with The Usos and The Shield.
The third segment was also quite entertaining. Dolph Ziggler took a severe beating from all three members of The Shield throughout most of the six-man tag match, with The Usos coming in to clean house off the hot tag.
Seth Rollins ended up countering a splash into a rollup to pick up the win in the second great match in a row.
Grade: A-
The Cutting Edge
Edge, Orton and Bryan can all be counted on to deliver in non-wrestling segments, but this one fell a little flat.
Edge was just there to promote his show and get the Canadian pop, and anyone could have predicted that it would end in a fight.
Bryan came out on top this time, and usually WWE will have the guy who will lose at the PPV come out on top during the go-home show. If my calculations are correct, Bryan will not be walking out of NOC as WWE Champion.
Grade: C+
Final Thoughts and Predictions
This week's show was nothing special, but it did provide us with a lot of coverage of major feuds heading into Night of Champions.
Dolph Ziggler and Dean Ambrose stole the show with their match, and the six-man match that proceeded it was quite entertaining as well.
Predictions:
Los Matadores debut at Night of Champions.
RVD wins the World title, then loses it to Damien Sandow.
Daniel Bryan will be screwed out of winning the WWE title at NOC.
The Shield will not lose any of their titles on Sunday.
AJ will retain her Divas title.
Big Show will have a major impact at Night of Champions.
Kane will return at NOC or the following night on Raw to take on Bray Wyatt.
WWE will mention Jim Ross' retirement during the PPV.
What did you think of SmackDown, and what do you predict for Night of Champions?
Thanks for reading, and follow me on Twitter @BR_Doctor.
Keep Reading