Ranking the Top 5 MLB Contenders Best Built for Playoff Baseball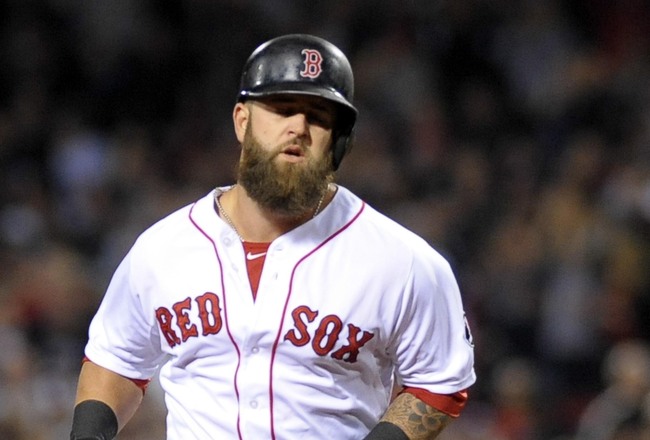 Mike Napoli and the heavily bearded Boston Red Sox look like a complete team.
Bob DeChiara-USA TODAY Sports
Excelling during the regular season is important for all MLB contenders, but with the ultimate goal of winning the 2013 World Series, they have tried to build rosters that suit postseason baseball.
Let's look at which five teams were most successful in doing so.
It all begins with the starting pitching.
Playoff scheduling eliminates the need for a fifth rotation option, although it's quite a luxury to have an adequate arm to make spot starts in case of a teammate's injury or ineffectiveness. That same individual would come in handy following a lengthy, early-evening rain delay. Ideally, a staff also includes at least one starter with elite swing-and-miss stuff who doesn't rely on the randomness of balls in play.
A team's bullpen ought to be deep. When the starting pitcher for an elimination game comes out flat, for example, his manager needs to have confidence in several relievers to keep the deficit manageable. A lefty specialist has enormous value in October, as does a closer who can retire opponents of either handedness (preferably via strikeout).
To ensure that there's some offensive production every night, a lineup should be able to work deep counts by laying off bad pitches and fouling off tough ones. Also, it should feature speedsters, contact hitters, power hitters and a star who combines each of those tools. The bench hopefully includes guys with situation-specific skills who can influence games in the later innings.
These position players better know how to field, too. A dangerous playoff team has plenty of range up the middle, arm strength/accuracy in the corners and a catcher with extensive game-calling experience.
Of all the remaining contenders, those mentioned in the following slides came closest to fulfilling this entire wish list.
*Stats gathered from Baseball-Reference.com unless otherwise noted. Updated through the games of Sept. 16, 2013.
Keep Reading