Daniel Bryan vs. Randy Orton Will Exceed Its Massive Expectations
Use your ← → (arrow) keys to browse more stories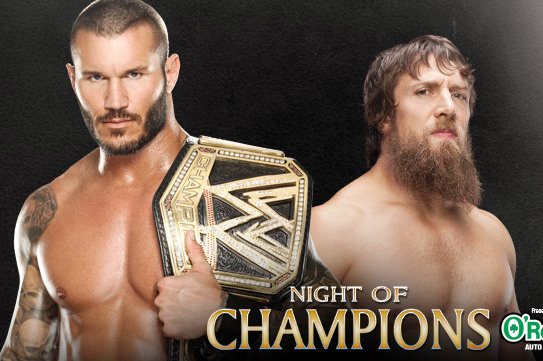 (photo courtesy of WWE.com)
When Daniel Bryan and Randy Orton meet in the squared circle this coming Sunday at Night of Champions for the WWE Championship, they will exceed the incredible expectations that fans have for their match.
Since SummerSlam 2013, the power structure of WWE has drastically changed with Triple H as the focal point on Raw and SmackDown. This has caused major changes for the WWE universe.
Orton is Triple H's handpicked corporate champion while Bryan is Triple H's anti-corporate cancer that will not go away.
By looking at some of the fantastic matches that both Bryan and Orton have had during the past month, one cannot help but be excited about their WWE Championship match at Night of Champions 2013.
Here's a preview of what promises to be a great match.
Daniel Bryan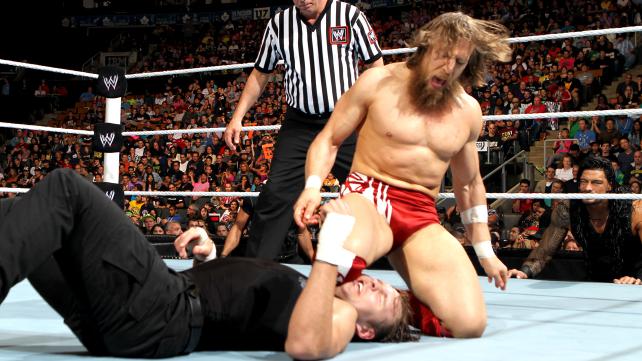 Over the past month, Daniel Bryan has faced off against Wade Barrett, The Shield, Ryback and The Big Show.
Each of these opponents have presented Bryan with new challenges. On his way to facing Randy Orton at Night of Champions, Bryan has shown that he is more than willing to defend his No. 1 contender's spot.
Trying to keep his eye on regaining the WWE Championship, Bryan has passed every roadblock that Triple H has put in front of him.
En route to Night of Champions, Bryan has been attacked by Orton numerous times without the opportunity to gain a measure of revenge. Whenever Bryan has had a match, it has concluded with him being viciously attacked by Orton and The Shield.
It was only on the September 9 episode of Raw that Bryan was able to get back at Orton. After nearly a month of suffering attacks, Bryan finally built up some momentum for his championship match.
With this momentum and a string of wins prior to Night of Champions, Bryan is more than capable of becoming WWE champion.
Randy Orton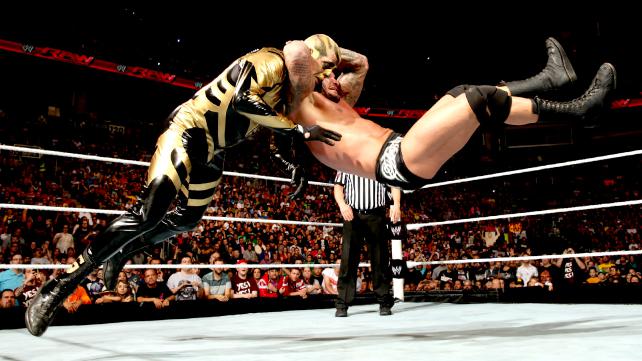 Since becoming WWE champion at SummerSlam 2013, Orton has had matches with a number of Superstars. In racking up an amazing series of wins against Christian, The Miz, Cody Rhodes, Rob Van Dam and Goldust, Orton has proven his worth as Triple H's corporate WWE champion.
Enforcing Triple H's orders, Orton is partially responsible for Rhodes' WWE firing. By defeating Rhodes and his brother, Goldust, Orton is quickly becoming the most hated heel in WWE.
Even though Orton is working directly with his boss, he has proven that he will take on any other WWE Superstar. Unfortunately, in dealing with Bryan, he has resorted to attacking him with the help of The Shield.
These attacks have helped to give Bryan sympathy from fans while painting Orton as a cowardly yet dangerous champion.
At Night of Champions 2013, the WWE universe will be looking for Orton to finally pay for his attacks on Bryan.
Wild Cards
There are also a variety of unknown factors going into the Orton-Bryan match this Sunday.
With The Shield and Triple H firmly on the side of Orton, one must wonder if any of them will make an appearance during the match.
Also, The Big Show, Dolph Ziggler and The Miz are definitely on the side of Daniel Bryan, but they fear losing their job if they support him.
When specifically looking at all The Big Show has gone through with Triple H and Stephanie McMahon over the past month, one must wonder if he will finally snap at Night of Champions and help Bryan to win the gold.
The Main Event Wrap-Up
With so many unknown answers to a myriad of questions regarding the WWE Championship match, the WWE universe will be soundly rewarded when the match finally takes place.
Not only have Bryan and Orton had incredible matches over the past month, they have also been involved in a compelling story that involves many other Superstars.
With these two factors in mind, the main event match this coming Sunday at Night of Champions 2013 will be nothing short of explosive.
Read more from Sean McCallon on the Double Axe Handle Blog.
Follow Sean McCallon on Twitter @TheBlueMask246.