Soon-to-Be MLB Free Agents Who Will Earn Big Contracts Down the Stretch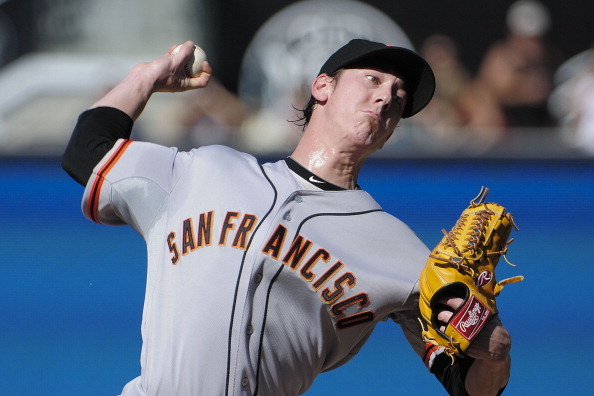 Denis Poroy/Getty Images
Lincecum could push himself to the top of the free agent class with a strong finish.
Small sample size or not, how a free agent-to-be performs over the last few weeks of the 2013 season could be the difference between several millions of dollars on his next contract.
A player who finishes the season in a slump, especially one over the age of 30, is probably viewed as much riskier than one who ends on a hot streak. Since most players don't reach free agency until they are in their 30s, this is their time to prove that they still have plenty left in the tank at the end of a very long season.
So while a value range has likely been set, someone like Tim Lincecum can ensure that he reaches the top of that range by pitching well in his last three or four starts of the season.
The 29-year-old certainly can't erase the string of awfulness he displayed as a starting pitcher between April 2012 and June 2013 and completely rebuild his post-2011 value, which might've been higher than any pitcher in the game. But he's been consistently good since the start of July (4.12 ERA, 83 IP, 71 H, 29 BB, 82 K in 13 last starts) and has gone from being maybe the biggest risk on the free-agent market, likely having to settle for a one-year deal and possibly a move to the bullpen, to being one of the best available starting pitching targets for several teams.
In fact, the two-time Cy Young award winner is probably in line for a multiyear deal in the $12 to $16 million per season range. A poor finish and he's likely headed for Edwin Jackson territory (four-year, $52 million deal). If he continues to pitch well, however, Lincecum might even surpass Matt Garza and Ervin Santana at the top of the market and end up with a deal closer to what the Detroit Tigers gave Anibal Sanchez prior to the season (five-year, $80 million deal).
Here are four other players who are putting themselves in position to receive another $10 to $20 million over the span of their next deal if they can finish on a high note.
Begin Slideshow

»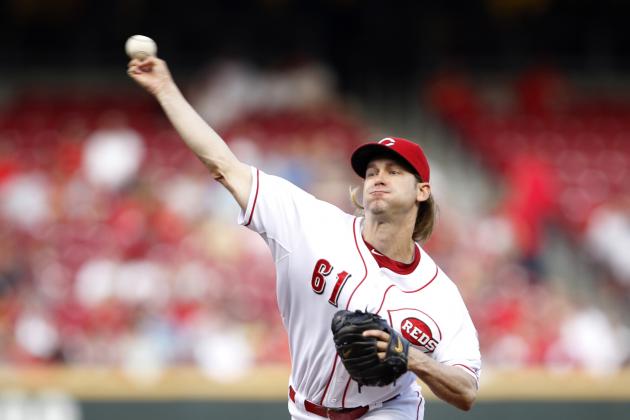 Frank Victores-USA TODAY Sports

Bronson Arroyo isn't the first guy who enters your mind when thinking about the best pitchers who will be available on the free-agent market this winter. In fact, he's probably not the second, third or fourth pitcher either.
That's because he's 37 years of age at the start of the 2014 season, and he throws a fastball that averages 87 miles per hour. Put those two facts aside, however, and Arroyo might be the most reliable option available and worthy of a deal greater than most teams will be willing to give him.
He's never been on the disabled list, which has to be one of the most amazing feats of this era, and has an ERA under 4.00 in five of eight seasons with the Cincinnati Reds despite pitching half of his games in one of the least pitcher-friendly ballparks in the league.

Arroyo is showing no signs of slowing down—he has a 3.58 ERA and an impressive quality start rate of 72 percent—and has completed at least seven innings in 14 of 29 starts. Those are top-of-the-rotation credentials. He just won't be paid like it.
A strong finish, though, and he could bump his likely value from two years and $24 million to three years and as much as $42 million.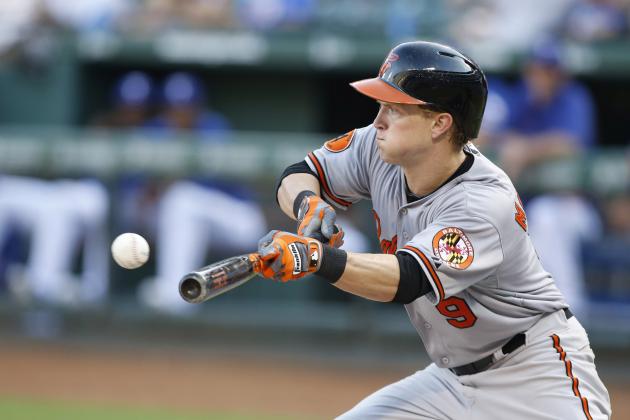 Tim Heitman-USA TODAY Sports

After hitting rock bottom early last season, settling on a minor league deal with the Baltimore Orioles in early June after being released by Atlanta a few days earlier, Nate McLouth worked his way back to the majors with a solid 47-game sting with Triple-A Norfolk and then posted a .777 OPS with seven homers and 12 stolen bases after getting the call to Baltimore in August.
Still, it wasn't enough to show teams that he was back to his previous form, which had been All-Star caliber before he was dealt from Pittsburgh to Atlanta during the 2009 season. The 31-year-old settled for a one-year, $2 million deal to remain with the O's, and it's paid off for both sides. McLouth has a .742 OPS with 11 homers and 30 stolen bases, helping to keep the O's in the playoff race all season, and ensuring that he'll do much better in free agency this time around.
While his overall numbers have been strengthened by two really strong months (.965 OPS in April, .770 OPS in July), McLouth is doing all he can to leave teams with a lasting impression here in September. Through nine games, he's 8-for-30 with two homers, two doubles and six runs batted in. Teams in search of a leadoff man this offseason will be taking notice.
The price will be much, much lower than the other two leadoff candidates on the market, Shin-Soo Choo and Jacoby Ellsbury, but McLouth could still boost his price into the $8 to $10 million range if he can keep producing over the next few weeks. He'll still be a bargain, though, even if his price reaches three years and $24 million.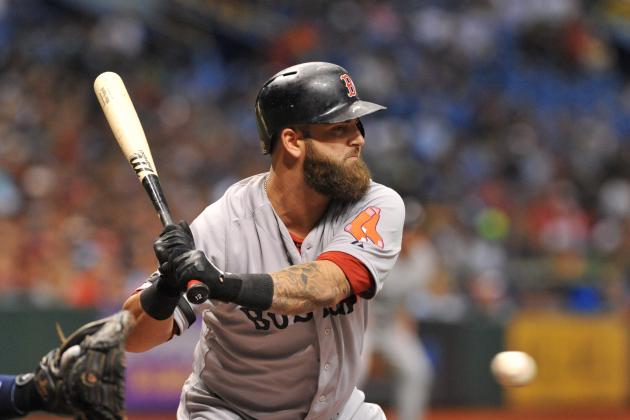 Al Messerschmidt/Getty Images

After agreeing on a three-year, $39 million deal last winter, Mike Napoli and the Boston Red Sox eventually settled on a one-year, $5 million deal because of long-term concerns of his chronic hip condition. While it's likely that the 31-year-old's value will be hurt once again because of it, the fact that he's remained healthy and put up big numbers could put him in line for at least a two-year deal for a much greater guaranteed salary this time around.
With 20 hits in his last 55 at-bats, including six homers, six doubles and 18 runs batted in, Napoli has boosted his OPS to .829 and his homer and runs batted in total to 21 and 87, respectively. If he can continue to ride the streak all the way to the playoffs, he'll secure his spot as the top first baseman on the free-agent market in the offseason and likely $13 to $15 million per season.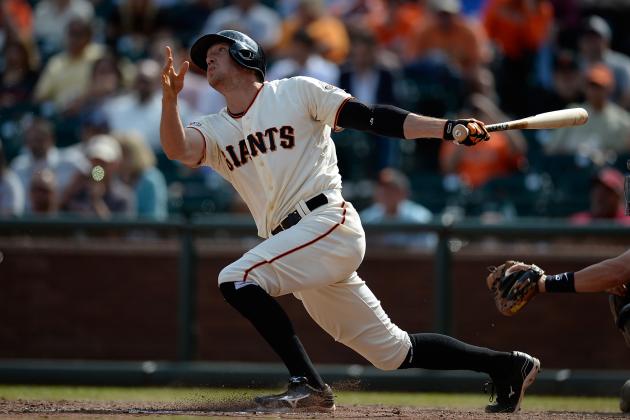 Thearon W. Henderson/Getty Images

In only 13 games, Hunter Pence has boosted his OPS from .772 to .816 with 20 hits in 49 at-bats, including five homers, four doubles and 14 runs batted in. While it doesn't mean very much for a noncontending San Francisco Giants team, it could mean a whole lot this offseason when Pence becomes a free agent for the first time.
After a 2012 season in which his overall numbers weren't particularly eye-popping, Pence was on pace to do slightly better this season but had very likely established that he wouldn't be in the top tier of the free-agent outfielder market. His latest hot streak, however, will give his agent plenty of ammunition to argue that his offensive production isn't declining.
The last-month production boost could move Pence closer to the five-year, $75 million range as opposed to four years and $48 million he'd land as a good, but not great corner outfielder.