ANALYSIS: What Do the Giants Do at Linebacker Now?
Use your ← → (arrow) keys to browse more stories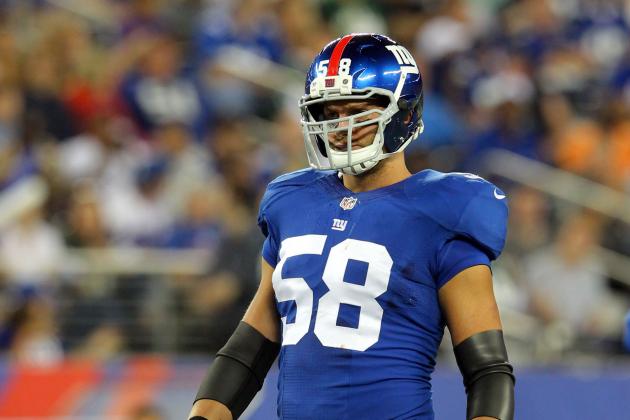 Brad Penner-USA TODAY Sports

Why, exactly did the New York Giants place starting middle linebacker Dan Connor on season-ending injured reserve with a neck burner that, from most accounts, is likely a short-term injury? On top of that, with Connor out of the picture what the heck do the Giants do at middle linebacker if Mark Herzlich can't handle the job?