Jon Jones 'Standing Guillotine' and the 10 Coolest Submissions in MMA History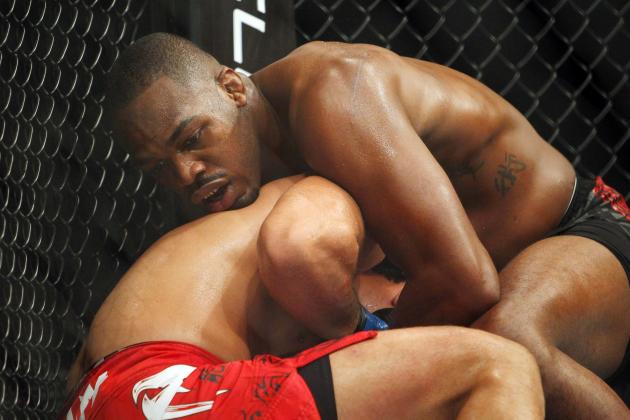 Tom Szczerbowski-USA TODAY Sports

When Jon Jones faced Lyoto Machida at UFC 140, he found himself in a fight more difficult than most anticipated.
He adapted to the situation and managed to secure a fight-ending submission via a standing guillotine choke. It wasn't the first time this submission has been used, but it was impressive nonetheless.
Jones proved that he could win by employing the conventional at unconventional times; something many take for granted as normal procedure in an MMA bout.
Granted, it wasn't a "cool" submission because of the fact that Machida fell face-first to the floor, unconscious. It was "cool" because no one really expected a fighter as skilled as Machida to get caught with it.
Upon reflection, there have been other submissions that stack up just as well, if not better.
So just how high does that standing guillotine rank compared to other submissions that were both shocking and sublime?
Here are the top 10 submissions that define that rare species of "cool."
Begin Slideshow

»
When Jon Jones submitted Lyoto Machida at UFC 140, it was really a case of attacking with the unexpected.
Yes, Machida had come close to being submitted by Tito Ortiz, but this was different in how completely it came together once it actually began to happen.
After a heavy shot from Jones, Machida was stunned and ended up against the cage, caught in a front headlock that quickly turned into a standing guillotine.
Machida was trapped against the cage and Jones, being the taller man with the longer frame, managed to use every bit of the leverage at his disposal.
It quickly went from "He might have it," to "He's got it."
It was proof positive that in MMA, fights can end where you least expect, and they can end suddenly.
If you can defeat a member of the Gracie family with a submission in actual MMA competition, well, you are a rare kind of fighter.
If you can defeat Renzo Gracie in that situation, then you are probably Kazushi Sakuraba.
When Sakuraba locked up this kimura from the standing position, everyone knew what was going on, but most just didn't think it would work.
We also got a fair amount of time to think about it, because it was locked on for a little while.
Then came the hip-bump, a sudden spin and to the floor both men tumbled, with Sakuraba on top, kimura still locked on.
The result was a shocking sight: Renzo's arm, dislocated at the elbow.
Even more shocking was the way Renzo laughed it off, got up and congratulated Sakuraba for defeating him.
Perhaps no other submission exchange has displayed so many coveted aspects of the world of Brazilian jiu-jitsu than the fight-ending scramble during the second meeting between Frank Mir and Antonio Rodrigo Nogueira.
It was one fluid stream of motion where two experts attacked and then countered, rolling and defending until the end.
Mir has long been known for his ability to snatch submissions out of small windows of opportunity. When he latched on a kimura, he held on tight and found himself in one wild ride.
After the scramble, one which saw both men rolling and countering, Mir finally ended up on top, his hold on the kimura intact. With nowhere left to go, Nogueira tried his best to resist, but Mir had the advantage and ended up breaking the arm and ending the fight, just as Nogueira was finally tapping.
If Mir does nothing else at this stage of his career, he can feel proud he managed to tap out Nogueira, and that is an accomplishment in itself.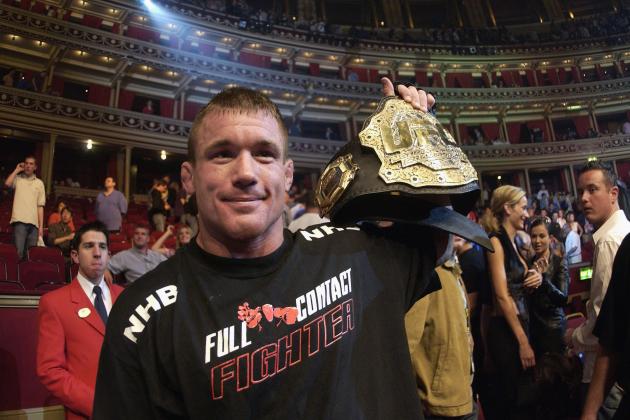 John Gichigi/Getty Images

When you talk about the word "sudden," one of the first things that comes to my mind is Matt Hughes ending his first bout with Georges St-Pierre via armbar.
It happened so quickly and when we saw it finished, it looked like we should have seen it coming from a mile away, but most of us didn't.
GSP was trying to work a kimura from his back. With seconds remaining, Hughes countered the move, spinning and stepping over St-Pierre into a perfect armbar.
Not bad for a "wrestler" who doesn't really hold any belt rank in BJJ.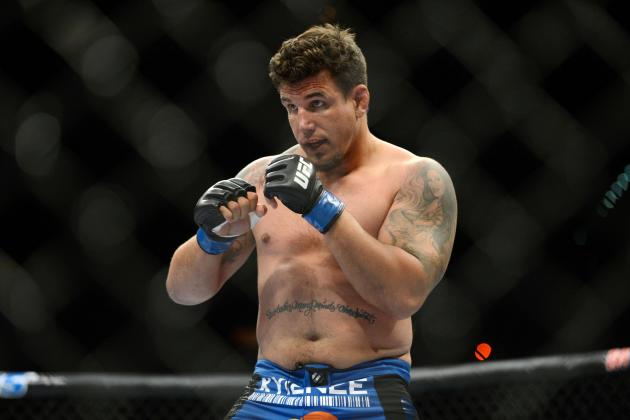 Ron Chenoy-USA TODAY Sports

To this day, I don't know what the official name of the submission that Frank Mir used to get Pete Williams to tap.
Was it a kind of inverted key-lock? Some say yes, as it attacked the shoulder in much the same way. Others say it was nothing more than an inside kimura from guard.
Whatever it is, it was wicked and cool all at once, and I've never really seen it executed since that night at UFC 36.
Mir ended up on his back, with Williams in his closed guard. Williams seemed to post his arms on the floor for a second too long and Mir struck.
He quickly snaked his left arm around the right arm of Williams, twisting it inward. Then, he clasped his hands together and continued twisting, leaving Williams to tap or have his arm dislocated at the shoulder.
No matter how many times I see it, I still find myself in awe.
By now nearly everyone has heard of the move Ryo Chonan used to fell the great Anderson Silva back in the days of Pride FC, for good reason.
Yes, Silva was still a beast back then, but Chonan was willing to be daring, and sometimes that, coupled with some skill, can carry the day.
This was a beautiful move that left Silva tapping in short order, just as stunned that it happened as we were.
Chonan saw his opportunity, used a kind of scissor sweep to take Silva down, and then he locked up the heel hook and Silva tapped instantly.
And it's still impressive as hell to this day.
This was cool for obvious reasons; all you need do is watch the video from Bellator 38.
Richard Hale, from his back, rolls his legs up and around Nik Fekete's head in what appears to be an effort to dislodge Fekete from his perch at side mount.
Then, Hale locks those legs as Fekete stands, quickly locking up an inverted, upside-down triangle-leg choke.
Ferkete manages to walk to the cage, falls and that's all she wrote.
Dustin Hazelette was not the most intimidating looking fighter in the world, but as Josh Burkman found out, on the floor he was simply incredible.
It was a beautiful series of transitions that saw Hazelette finally secure a beautiful armbar on Burkman back at the finale of The Ultimate Fighter 7, and it was pretty as you please.
With little time left on the clock, Hazelette secured a trip takedown and threw up an armbar attempt. Burkman stood, tried to fight if off, dropped and Hazelette rolled under and forward, forcing the tap.
Sometimes it's the manner by which you get to your destination that matters, and for fans of great grappling, we got to smell the roses the whole way.
Invented by submission ace Eddie Bravo, the twister is unconventional in nearly every sense of the word.
In many ways, it looks more like a wrestling move than a conventional Brazilian jitz move; granted, it attacks the neck to a degree, but so does a can opener or a neck crank.
But no matter the point of origin, when Chan Sung Jung submitted Leonard Garcia with the move, it was both surprising and sensational.
As soon as Jung locked down the left leg of Garcia, he began to land hard left elbows to the right side of the head. Then, Garcia tried to adjust and Jung snaked his left arm behind Garcia's head, trapping Garcia's arm behind him, and from there Jung wrapped his own left arm around Garcia's head, clasped his hands tight, effectively cross-facing him. Then the twisting began, and the tapping soon after.
Again, simply sensational.
And here is Eddie's breakdown of the move.
A flying armbar is a near mythical maneuver known throughout the world of submission grappling and MMA competition. Everyone knows it exists, but very rarely do we see someone actually attempt it.
When you consider it in total, there is a shocking number of things that can go wrong and an even higher number of things that have to go right in order for it to succeed.
But when someone pulls it off, it is simply incredible.
Watch the video and see for yourself.