2014 World Cup: Analysing the Qualification Standings and Predicting the 32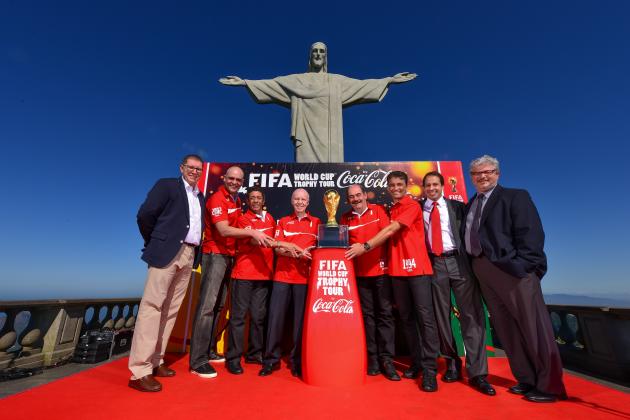 Buda Mendes/Getty Images

Nine months from now World Cup 2014 will be underway, but which teams are going to make it to Brazil?
Qualification for the tournament began back in 2011, when Montserrat hosted Belize. With 204 entries across six continents, all vying for a spot in the finals, it's a long road to the final 32.
Some countries have already secured their passage to the group stage, while the majority of nations still have it all to play for over their next two games and play-offs.
Over the following slides, we take a look at the qualification standings and predict who will make it to the finals.
Begin Slideshow

»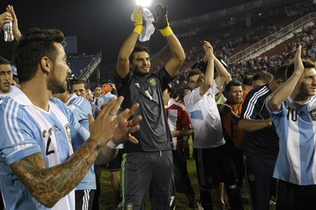 Image from FIFA.com
10 teams have already guaranteed their place in next year's finals.
As hosts, Brazil gain automatic qualification for the World Cup and have been warming up in confident fashion—winning the Confederations Cup on home soil and dispatching the likes of Australia and Portugal in friendlies with scores of 6-0 and 3-1, respectively.
Italy and the Netherlands have also secured their qualification, dominating their respective groups, with neither side reporting a loss over the course of the last eight games.
Japan, Australia, Iran and South Korea can also book their plane tickets early, as they have guaranteed their entry through the Asian Football Confederation.
On Tuesday, Argentina also booked a place in the 2014 finals. With two games to go, their 5-2 away win against Paraguay saw them become the first South American side (beside Brazil) to secure their passage.
In North America, the United States and Costa Rica have also guaranteed their entry to the competition.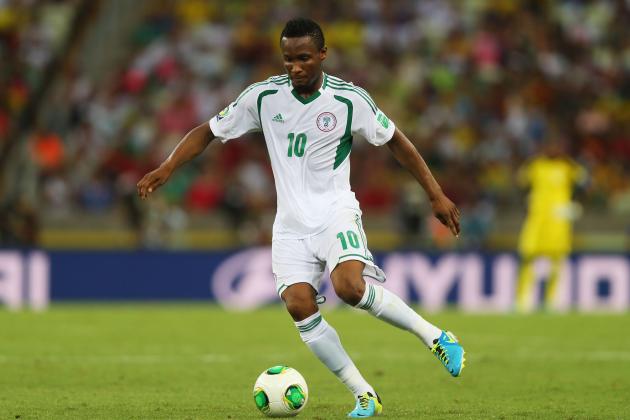 Clive Rose/Getty Images

The qualification system in Africa is a little tricky. There are five berths available from the continent, where 53 teams have been competing in 10 groups, consisting of four teams per group.
Each team plays each other twice and then the winners of each group will go into two-legged knockout ties to determine who progresses to the World Cup Finals. Still with us…?
In the play-offs are: Ethiopia, Ghana, Ivory Coast, Nigeria, Egypt, Cameroon, Senegal, Algeria, Burkina Faso and Tunisia (who replaced the sanctioned Cape Verde, as seen on FIFA.com).
These matches will be played between October 11-15 and November 15-19.
Prediction:
Envisioning which five African nations will make it to Brazil will become much easier once the seedings and draw are made.
Based on the nations' FIFA rankings, it would be fair to expect the Ivory Coast, Ghana, Algeria, Nigeria and Tunisia to go through.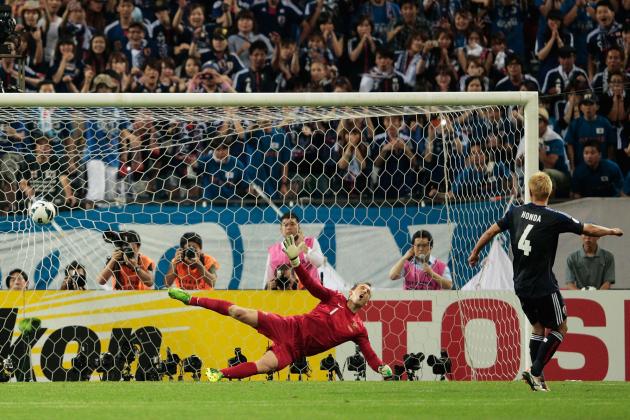 Adam Pretty/Getty Images

Four teams from the Asian Football Confederation have already confirmed that they will be in Brazil next year.
Forty-three teams started out battling for four automatic spots, with the fifth best team to be sent into a play-off against the fifth-placed team from the CONMEBOL qualifying process.
When the competition had been whittled down into five groups, the best two teams from each group went through to the next round, with the two winners from each group of 10 gaining automatic entry.
Japan and Iran topped their respective groups, with Australia and South Korea going through in second place.
Jordan were runners up after emerging victorious from a penalty shootout against Uzbekistan, and they will face a South American side in November.
Prediction:
Play-off: Jordan to take on Ecuador—Ecuador to advance.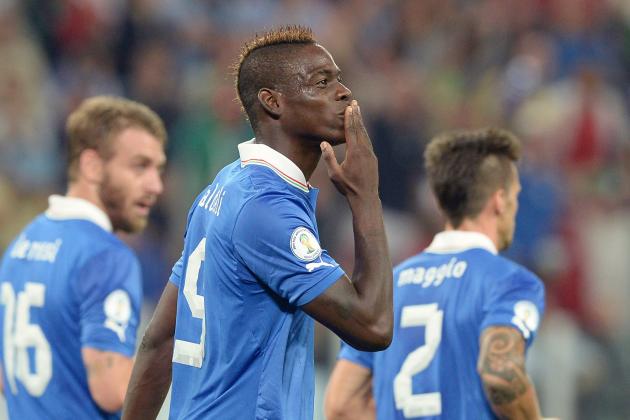 Claudio Villa/Getty Images

There are 13 berths available for European nations at the World Cup—the largest amount given to any one continental zone.
There are nine groups involved—eight groups of six and one group of five. The winner from each group gains automatic entry to the competition and the eight best runners-up will be involved in play-offs to determine who gets the final four spots.
We have already seen Italy and the Netherlands qualify but who will be joining them?
It looks likely that Switzerland, Germany and Belgium will all progress. Each team needs just one point from their remaining two games to go through, so, barring disaster, they should feel confident.
Russia need to win their final two games, away to Luxembourg and Azerbaijan.
Spain also need to win their remaining fixtures, against Belarus and Georgia, both at home.
Group A
Belgium will go through automatically if they win or draw their next game against Croatia on October 11. Croatia are the only other team who can qualify from this group, as they currently sit six points ahead of Serbia and have a better goal difference.
Group B
With Italy already qualified, Bulgaria and Denmark are competing to see who can make the play-off spots. On 13 points and with 13 goals scored, Bulgaria looks like the most likely contender, all they have to do is beat Armenia away from home on October 11.
If Bulgaria lose and Denmark beat Italy, the race will be back on for the final round of games on October 15. The Czech Republic and Armenia look very unlikely to elbow their way back into contention, currently on nine points apiece, with two tricky ties remaining against Malta and Bulgaria (Czech Rep), and Bulgaria and Italy (Armenia).
Group C
Germany need to avoid defeat when they play the Republic of Ireland next month, and they are through. Vying for a play-off spot are Sweden and Austria on 17 and 14 points, respectively. In a key match, the two teams with meet in Sweden on October 11.
If the hosts win, they are through to the play-offs. Unless Ireland pull off a miracle and the two teams above them lose all their remaining games, they will not be travelling to Brazil this summer.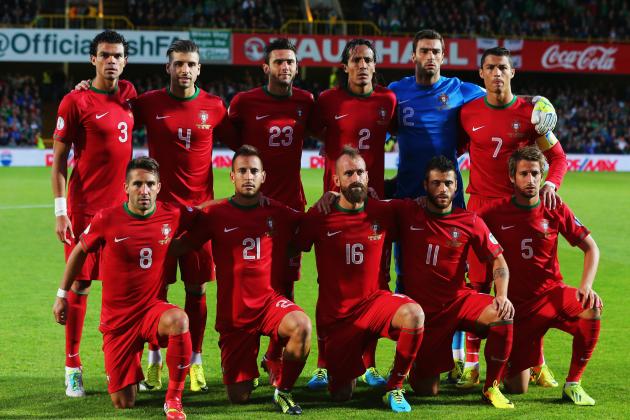 Bryn Lennon/Getty Images

Group D
The Netherlands breezed through their group, notching seven wins and one draw and topping Group D with 22 points and two games left to play. Below them, Hungary, Turkey and Romania will be pitting themselves against each other to see who clinches the play-off spot.
It's tight, with Hungary on 14 points and the others on 13. If Hungary can beat the Oranje on home soil and defeat Andorra, they will clinch qualification. If not, this group will go down to the wire.
Group E
Switzerland have to avoid defeat at the hands of Albania, and they are through. Iceland, Slovenia and Norway are separated by just three points in this group. With two games to go, they have it all to play for.
Group F
This is a battle between Russia and Portugal. Russia currently top the group with 18 points, while Portugal have 17. Both teams will be aiming to win their next two games, with Portugal playing at home twice (Israel and Luxembourg) and Russia playing away to Luxembourg and Azerbaijan.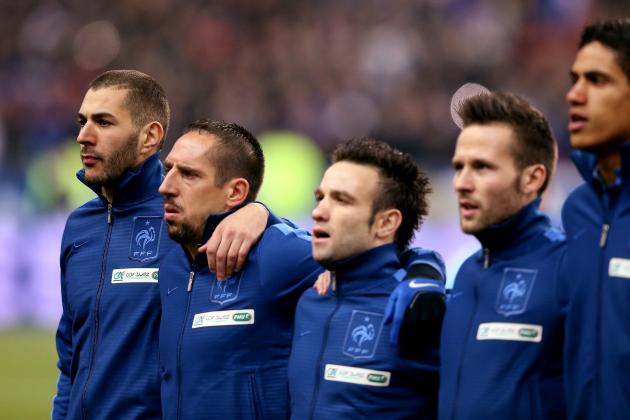 Scott Heavey/Getty Images

Group G
Tied at the top with six wins, a draw, a loss and 19 points apiece—Bosnia-Herzegovina and Greece are locked in a fight to top Group G. Bosnia's goal difference is far superior to that of Greece, which could be the important margin that sees them progress automatically.
Group H
If England win their next two matches, at home to Montenegro and Poland, they will qualify for next year's tournament. If they win their first game and Poland can beat Ukraine, they will also go through. As it stands, it looks like England and Ukraine will finish in the top two.
Group I
Spain and France are currently tied with 14 points each, the Spaniards topping the group only by way of goal difference. Spain, who have played one games less than France, need just four points from their remaining ties against Belarus and Georgia to go through as group winners. France have one remaining game against Finland.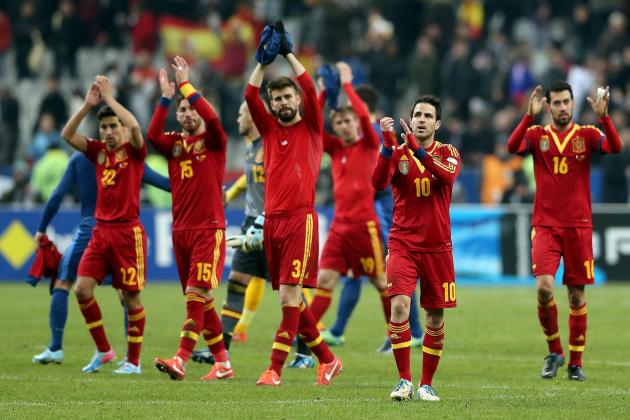 Scott Heavey/Getty Images

Group A
Winner: Belgium
Runner-up: Croatia
Group B
Winner: Italy (already qualified)
Runner-up: Bulgaria
Group C
Winner: Germany
Runner-up: Sweden
Group D
Winner: Netherlands (already qualified)
Runner-up: Hungary
Group E
Winner: Switzerland
Runner-up: Iceland
Group F
Winner: Portugal
Runner-up: Russia
Group G
Winner: Bosnia-Herzegovina
Runner-up: Greece
Group H
Winner: England
Runner-up: Ukraine
Group I
Winner: Spain
Runner-up: France
Play-offs: It's difficult to say which eight of the nine runner-up teams will go through to the European play-offs. There is still a lot more to be determined before seeding is announced and the draw is made. Based purely upon my own predictions, I expect Sweden, Croatia, Russia and France to progress as play-off champions.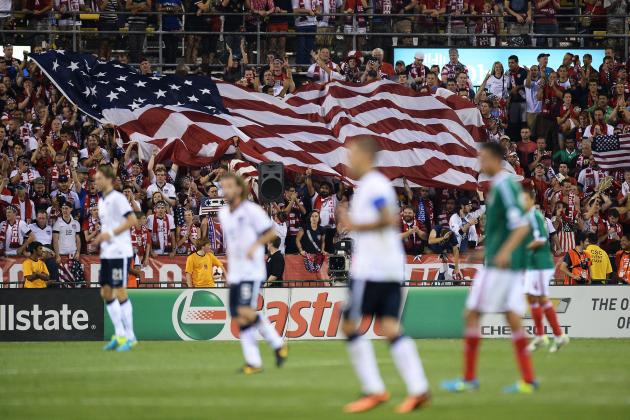 Jamie Sabau/Getty Images

In the CONCACAF zone of North and Central America and the Caribbean, the top three teams from the final six-team table gain automatic entry to the World Cup.
The USA and Costa Rica have already sewn up their involvement, with just the team in third place yet to be determined.
Mexico are currently the surprise so far, facing their first omission from a World Cup since 1990. With a 2-0 loss against the USA and a 2-1 home defeat against Honduras, they have to win their next two games against Panama and Costa Rica and hope that other results go their way.
Honduras need just four more points to secure their passage to Brazil. If they manage to do that in their remaining fixtures against Costa Rica and Jamaica, then Mexico and Panama will engage in a battle to finish fifth and take on New Zealand in an intercontinental play-off over two legs.
Key games:
Honduras vs. Costa Rica (October 11)
Mexico vs. Panama (October 11)
Jamaica vs. Honduras (October 15)
Panama vs. USA (October 15)
Costa Rica vs. Mexico (October 15)
Prediction:
USA (already qualified)
Costa Rica (already qualified)
Third place: Honduras
Intercontinental play-off: Panama vs. New Zealand—New Zealand to progress.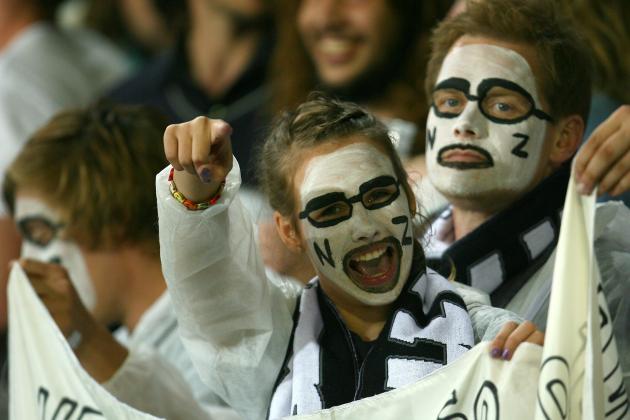 Teaukura Moetaua/Getty Images

New Zealand guaranteed a place in the play-offs as early as last March, when they topped a group made up of New Caledonia, Tahiti and the Solomon Islands.
The country, ranked 67th in the world by FIFA, will face a play-off match against the team ranked fourth in the CONCACAF region.
It looks like it will be either Panama or Mexico taking on New Zealand to determine who goes through.
Prediction:
Unbeaten at the 2010 World Cup, I think New Zealand will progress past Panama through the play-offs and into the finals.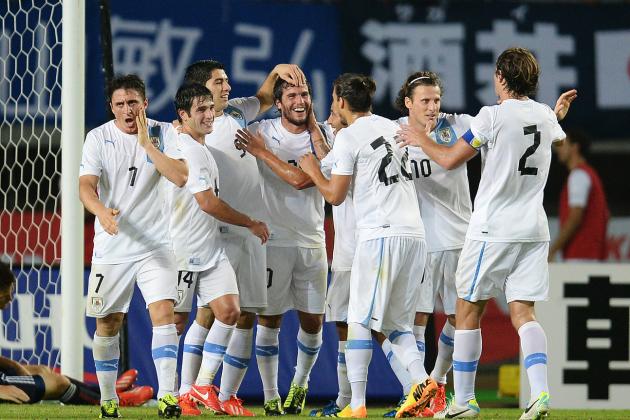 Atsushi Tomura/Getty Images

Excluding Brazil, CONMEBOL countries have four berths available for automatic qualification. Argentina have already secured their passage, which leaves just three spots up for grabs.
Colombia are in second place with 26 points, Chile have 24 and Uruguay and Ecuador have 22 apiece. Venezuela's hopes of qualifying are also still alive, with 19 points.
Key games to come:
Colombia vs. Chile (October 11)
Venezuela vs. Paraguay (October 11)
Ecuador vs. Uruguay (October 11)
Chile vs. Ecuador (October 15)
Paraguay vs. Colombia (October 15)
Uruguay vs. Argentina (October 15)
The top four teams in the table will automatically qualify, with the fifth-placed team entered into a play-off against the Asian Football Confederation's fifth-placed team—Jordan.
Prediction:
Argentina (already qualified)
Colombia
Chile
Uruguay
Ecuador vs. Jordan— Ecuador to progress.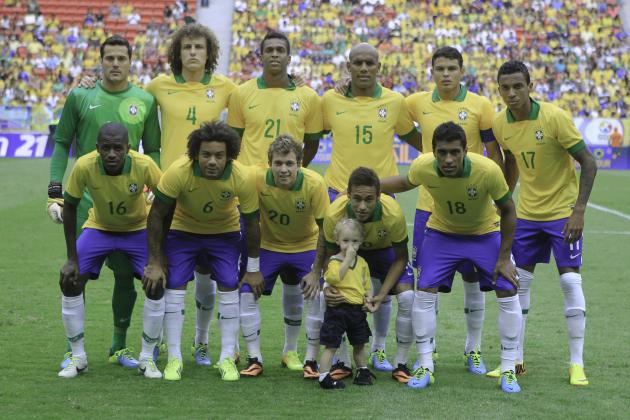 Getty Images/Getty Images

See below to read my predictions for the final 32 teams to make it to Brazil. Agree? Disagree? Think I'm crazy? Let me know what you think in the comments section below!
Already qualified:
Brazil
Japan
Iran
Australia
South Korea
Italy
Netherlands
U.S.A
Costa Rica
Argentina
Predictions:
CAF: Ivory Coast, Ghana, Algeria, Nigeria and Tunisia
UEFA—Group Winners: Belgium, Germany, Switzerland, Portugal, Bosnia-Herzegovina, England, Spain
UEFA—Play-off winners: Sweden, Croatia, Russia and France
CONCACAF: Honduras
OFC: New Zealand (Intercontinental play-off vs. Panama)
CONMEBOL: Colombia, Chile, Uruguay, Ecuador (Intercontinental play-off vs. Jordan)