Alphabet Soup: Best Names in Milwaukee Brewers' History
Much like my All-time list, this one focuses on some of the better (and perhaps strange) names in Brewers/Pilots history.
You will not see a 'U' on this list because there has only been Tim Unroe (not strange at all). There is also no 'X' for obvious reasons.
Most of these guys did not go on to have stellar careers, but there names are ones that you can't possibly forget.
You will see guys that range from a Champion to an Angel, as well as some glimpses at royalty.
So let's get started with the first letter...
A is for Alcantara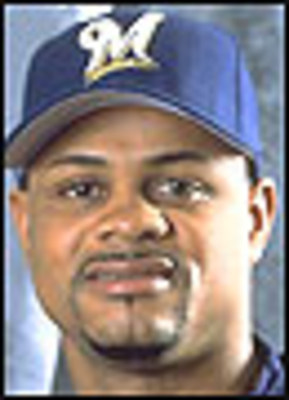 Izzy Alcantara played on the worst Brewers team in history in 2002, and only appeared in 16 games that year.
He had two HR and five RBI, while striking out six times in 32 total at bats for Milwaukee.
Alcantara is most famous however, for his shameless act in a Boston Red Sox AAA game. He was buzzed by a pitch and immediately karate-style kicked the catcher, and then charged the mound.
Way to go Izzy.
Honorable mention: Don August
B is for Bates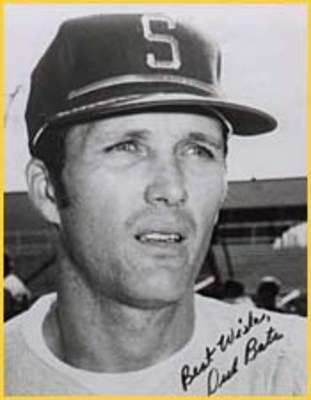 Dick Bates played one year in the MLB, with the Seattle Pilots in 1969. Let the jokes begin.
His given name is Charles Richard Bates, so why change it?
Bates appeared in just one game for Seattle and pitched just 1.2 innings, facing 11 batters. He allowed five runs off three hits, while striking out three and walking three hitters.
Ladies and gentlemen, Dick Bates; professional baseball player.
Honorable mention: Kevin Bass, Kurt Bevacqua Mike Buddie
C is for Champion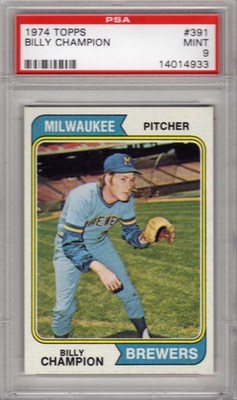 Billy Champion played for Milwaukee from 1973-76, appearing in 105 games.
He was less than a champion on the mound, with a 22-19 record and a 4.41 ERA in 432.1 innings pitched.
Champion earned just one save for the Brewers, compiled 179 walks, and 175 strikeouts.
Honorable mention: Reggie Cleveland, Bryan Clutterbuck and Todd Coffey
D is for Deer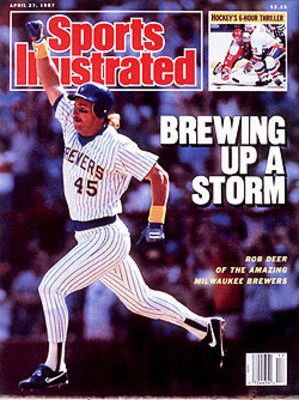 Rob Deer played five season in Milwaukee from 1986-90, and is heavily known for his massive strikeout totals.
In 2,338 at bats for the Brewers, Deer struck out 823 times.
However he did have 137 HR and 385 RBI, but Deer's average stands at just .229.
E is for Echevarria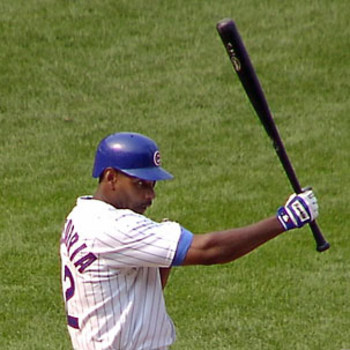 Angel Echevarria played 106 games in Milwaukee between 2000-01.
He had a .246 average, with six HR and 17 RBI in just 175 at bats for the Brewers.
Echevarria walked 15 times, but struck out 38 times, and I still don't know how to pronounce his last properly.
F is for Fielder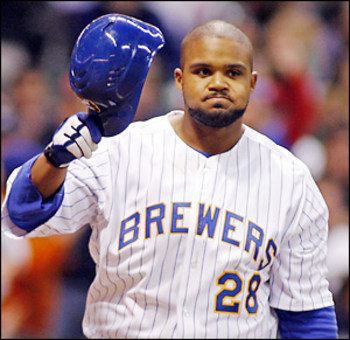 Prince Fielder should go down as one of the best to play in Milwaukee, but his name alone stands out to poeple.
Since 2005, Fielder has 122 HR and 344 RBI, and bats .278. He also has 531 hits in 1,910 at bats.
Milwaukee has truly become a town of royalty because it know claims home to a Prince, with Miller Park as his castle.
Honorable mention: Ed Farmer and Rollie Fingers
G is for Gil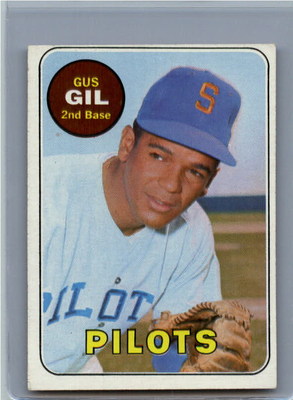 Nothing funny about the name of Gus Gil, but it's one of the shortest name in MLB history.
Gil played for the Pilots/Brewers from 1969-71 and appeared in 170 games.
His given name is Tomas Gustavo (Gullien) Gil, and he had an average of .204, hit one HR and 32 RBI, with 47 walks and 45 strikeouts in three years.
Gil played just one other year in the MLB, in 1967 with Cleveland.
Honorable mention: Gus Gandarillas
H is for Haas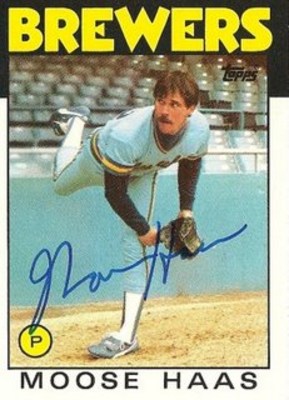 Moose Haas has to be one of the better names in all of baseball.
"Bryan" Haas played 10 years in Milwaukee from 1976-85 and had a 91-79 record, with a 4.03 ERA.
He ranks second in starts (231), third in innings pitched (1,542) and complete games (55), and fourth in wins (91) and strikeouts (800).
Haas is actually one of the better players to put on the powder blue jersey, and his name is down right awesome.
Afterall, who doesn't want a 'moose' on their team?
I is for Iribarren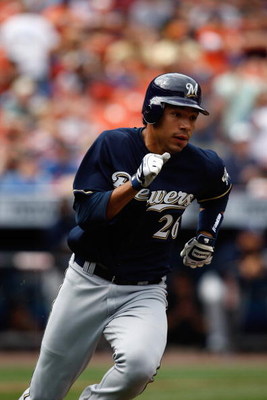 I'll admit, I have a little fun saying Hernan Iribarren, who hit the MLB scene in 2008 when he appeared in 12 games for Milwaukee.
Now back in AAA-Nashville, Iribarren is justing waiting for his chance to get back to the Brewers.
In those 12 games, he was 2-for-14 with a double and an RBI.
Hernan Iribarren; keep an eye (and ear) open for him.
J is for Johnson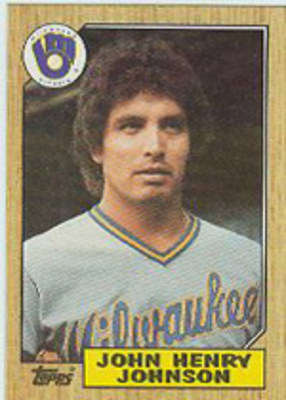 Seriously, why would you name your kid John Johnson?
Johnson had a 2-2 record with a 5.25 ERA in 29 games with Milwaukee between 1986-87.
In 70.1 innings pitched, Johnson walked 28 and struck out 60, and notched one save as a Brewer.
John Henry Johnson; that just sounds like a country boy, doesn't it?
K is for King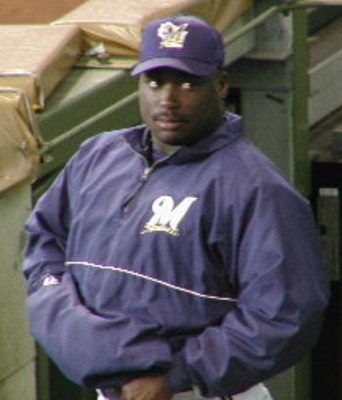 First a prince, and now a king, Ray King.
King played for the Brewers from 2000-02, and again in '07, where he amassed a 6-8 record with a 3.03 ERA.
The lefty specialist, pitched in 154.2 innings, walking 62 and striking out 125.
With a royal last name of King, this guy could certainly eat a meal for one too.
Honorable mention: John Kennedy (no, of course not THAT one) and Joe Kmack
L is for Lezcano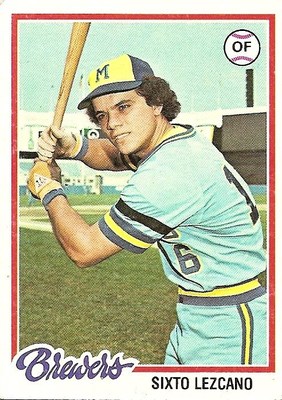 Sixto Lezcano is also on my all-time Brewers list, but his name is too cool to leave him off this one.
"Sixtoooooooooo Lezcanooooooooo", is what fans grew to love over the house public address announcements.
He played in 785 games and had a .275 average during his time in Milwaukee, with 102 HR and 374 RBI.
Honorable mention: Bob Locker
M is for Maldonado
Candy Maldonado played in just 34 games in 1991 for the Brewers.
He had five HR and 20 RBI, while batting .207 in Milwaukee. He went on to play 15 years in the MLB.
Anybody who calls themself 'Candy', and isn't a stripper, will always appear on a "Best Names' list.
Honorable mention: Doc Medich
N is for Namura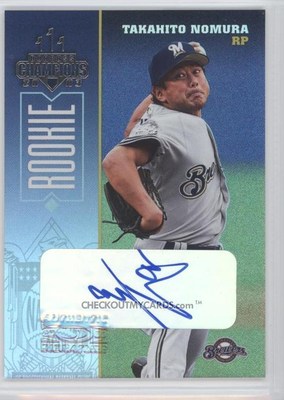 Takahito Nomura played only one year in the MLB, in 2002 with the Brewers.
He appeared in 21 games, finished with no record and had an 8.56 ERA in just 13.2 innings pitched.
Nomura allowed 13 earned runs, walked 18 and struck out just nine in his short major league career.
Honorable mention: Hideo Nomo
O is for Obermueller
In a city well known for its German heritage, a guy like Wes Obermueller is a perfect fit.
He played in Milwaukee from 2003-05 and had a 9-17 record with a 5.47 ERA in 248.2 innings pitched.
Obermueller was also known for his bat while on the Brewers, as he hit .385 in 39 at bats in 2004.
P is for Plunk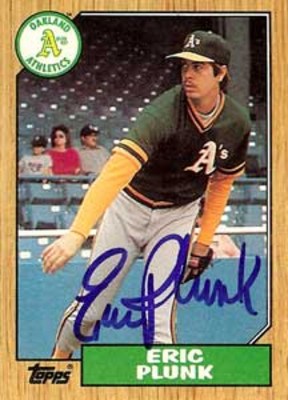 If you're a pitcher with the last name of Plunk, that's just too funny.
Eric Plunk played two season in Milwaukee from 1998-99 and owns a 5-6 record with and ERA of 4.63.
He earned one save for the Brewers in 107 innings pitched, with 58 walks and 99 strikeouts.
So I don't leave you guys hanging, Plunk only hit eight batters during his time in Milwaukee.
Honorable mention: John Poff
Q is for Quirk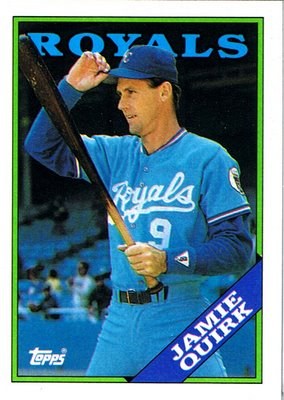 Jamie Quirk's lone 'quirk' was that the word was his last name.
He only spent the 1977 season and appeared in 93 games for the Brewers.
Quirk hit .217, had three HR and 13 RBIs, with eight walks and 47 strikeouts.
His time in Milwaukee was bookended by two of is three stints as a Kansas City Royal.
R is for Ready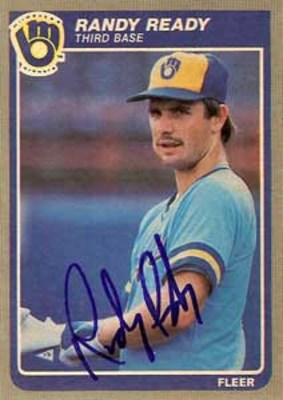 Randy Ready played for the Brewers from 1983-86 and appeared in just 120 games.
He had six HR and 44 RBI, while batting .240. Ready drew 43 walks and struck out 53 times.
Like all major leaguers, this guy may have been 'ready', but his performance certainly didn't show it.
Honorable mention: Billy Jo Robideaux and Phil Roof
S is for Stubbs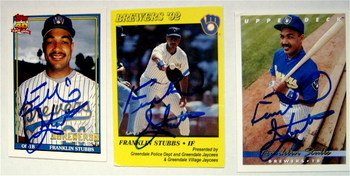 Stubbs is just a great last name, and Franklin Stubbs played in Milwaukee during the 1991 and '92 seasons.
He hit just .220, with 20 HR and 80 RBI in only 195 games of service for the Brewers.
Stubbs is probably better known for being the only guy whose name you can read in Robin Yount's 3,000 hit celebration picture.
T is for Thon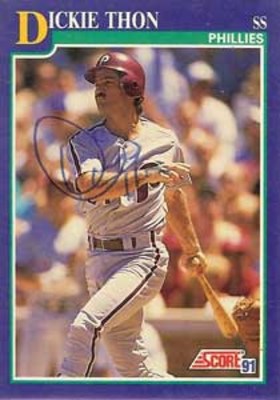 Dickie Thon has always had one of the better names in the MLB, and he spent the 1993 season in Milwaukee.
It was the last year of Thon's career, and he appeared in just 85 games for the Brewers.
He hit .269 with one HR and 33 RBI, while drawing 22 walks and striking out 39 times.
V is for Vaughn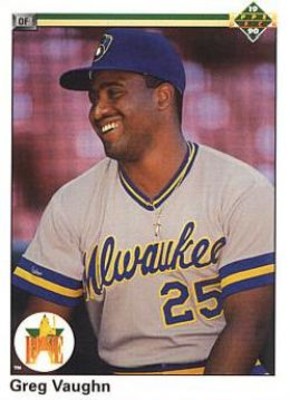 Probably the most normal name in the bunch, but no other 'V' stood out, plus Greg Vaughn was one of my absolute favorites growing up.
'Vaughny' ranks sixth all-time in home runs (169), eighth in runs scored (528) and RBIs (566), and ninth in total bases (1,490).
In 1996, he was having his best year in Milwaukee with 31 HR and 95 RBI in 102 games, before being traded to San Diego in a deadline-day deal.
The three guys that the Brewers got in return never panned out, and the Vaughn trade remains one of the worst in Brewers history.
W is for Waits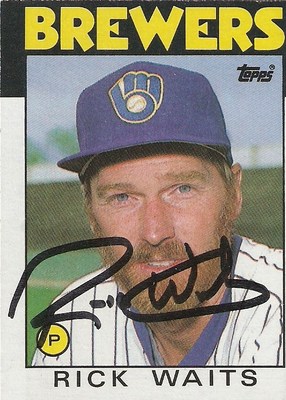 This one is funny because during the 1983-84 seasons, Rick Waits was a relief pitcher for the Brewers.
While he was watching the starters, Rick "waits" in the bullpen.
In 81 games, Waits pitched 151 innings and earned three saves. He struck out 93 batters and walked 55.
Honorable mention: David "Stormy" Weathers and Dooley Womack
Y is for Yurak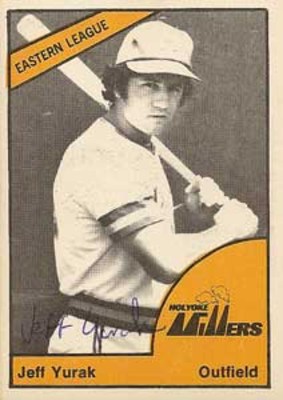 Not really funny, but how many Yurak's have you seen in the MLB?
In just one season in Milwaukee, 1978, he appeared in just five games for the Brewers.
Yurak had only five at bats, and never collected a hit in Milwaukee, but did draw one walk.
Those five at bats were the only ones that Yurak would get in the major leagues.
Z is for Zoccolillo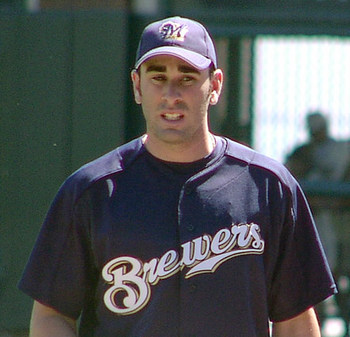 This one's a mouthful, but Pete Zoccolillo has only played one year in the MLB, in 2003 with Milwaukee.
In just 20 games, Zoccolillo got 37 at bats, but only hit .108.
He had four hits, with three RBI, drawing just two walks and striking out 13 times.
From Izzy Alcantara to Pete Zoccolillo and everybody in between, these are the best names to play for the Milwaukee Brewers/Seattle Pilots.
Keep Reading

Milwaukee Brewers: Like this team?