6 Struggling Stars who Need to Get it Going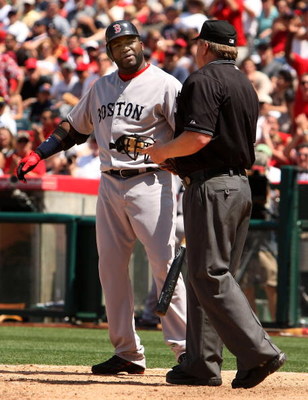 These six stars are all players who are expected to perform, although there is still a lot of time left in the season, these players have gotten off to some surprisingly slow starts.
Team's playoff hopes, and financial futures are on the line, these players are essential for their teams, and you have to think because of their past performances that eventually they will get it going.
6. Matt Holliday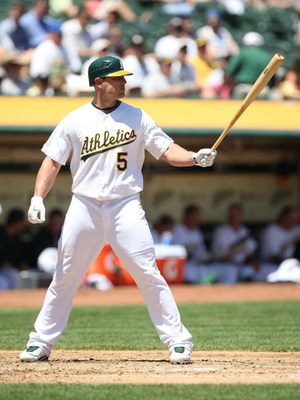 Oakland A's general manager Billy Beane was excited to have Holliday hit in an A's lineup that was lacking a feared hitter; he thought that he was getting him for a bargain.
Billy Beane would have the luxury of auctioning off one of the game's hottest sluggers. This move seemed very smart at the time, but this move can also put this A's team in financial jeopardy.
Holliday now can put the A's in a situation where there might be little interest when the trade deadline comes around. Holliday is batting .240 with four home runs and 23 RBI, that's pretty disappointing.
However, could this be the transition from the NL to the AL, or playing in a pitchers ball park, his numbers always declined on the road. Well, whatever it is, Holliday needs to get it going.
5. Mark Teixeira
Entering the off-season Mark Teixeira was among the top free agents. He ended up signing a huge contract with the New York Yankees when it looked that the Boston Red Sox were deep in negotiations.
Teixeira, however, has not played up to his contract; he is batting a abysmal .202 with seven long balls and 19 RBI. I am positive that the Yankees are not paying Teixeira $180 million for eight years to bat .202.
With A-Rod back in the lineup, I think that Teixeira will get it going and increase his average to the usual we are used to seeing with Mark Teixeira.
Teixeira is another player who may be just getting used to New York, Teixeira needs to get it going soon because that New York crowd can turn on you in a hurry.
4.Vladimir Guerrero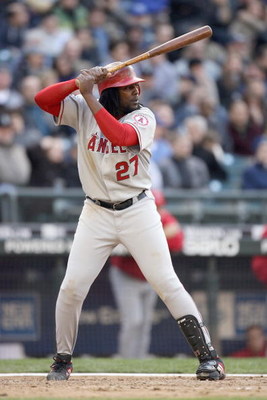 Vladimir Guerrero used to be one of the most feared hitters in the game. His free swing is one of the deadliest in the game, and Guerrero is considered one of the best right handed hitters in the game.
Guerrero however is 34 and could be on the declining side of his career. The career .322 hitter is batting a mere .250 with one homer and four RBI.
Guerrero has always had injury problems since playing in Montreal. With him on the DL, and it looks like this is a long-term injury, this puts more pressure on Bobby Abreu and Torii Hunter.
If Guerrero comes back healthy than the Angels lineup would just be a whole lot more dangerous.
3. Jimmy Rollins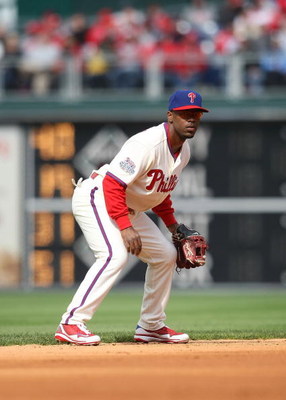 Jimmy Rollins might be the most important player to his team on this list; Rollins is the leadoff hitter and the table setter. Usually when he leads off and reaches base safely he is a threat to steal a base.
With his speed he is a great base stealer. However, the 2007 MVP is currently in a slump. Jimmy is batting .199 with 2 home runs and 11 RBI.
What does this mean; it means that the Phillies are getting no offense out of their leadoff spot, which forces Phillies manager Charlie Manuel to drop Rollins down to the fifth spot in the lineup.
Rollins is the catalyst for this team and I can't see this team making the postseason unless Rollins returns to himself.
His average is under .200, his on base percentage is .240 and Rollins will need to step it up if he hopes to stay hitting in the leadoff spot.
2. BJ Upton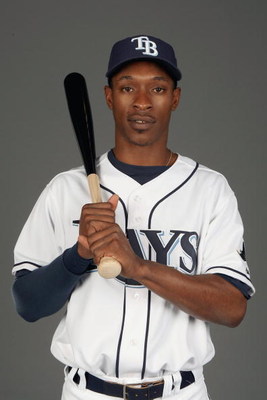 BJ Upton is most remembered for his incredible postseason in 2008 where he hit seven home runs after he hit nine all season. This young player is expected to have a breakout year in 09.
However, Upton has gotten off to a very slow start with his .190 average with one homer and 5 RBI is disappointing.
Upton has a .293 on base percentage and the Rays need him on base because of his great speed.
Many scouts have said that Upton has the ability to hit for power and steal over 40 bases in a season.
Upton better hit his way out of his slump since the Rays are trying to catch up in the tough A.L East.
1. David Ortiz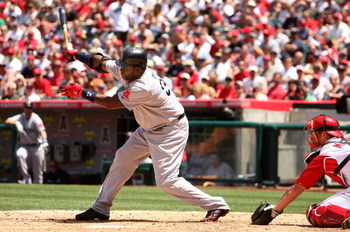 Big Papi has always been one of the most feared hitters, especially in the clutch.
It used to be that it was a cardinal rule not to throw Ortiz a fastball, now he is getting fast balls right in the heart of the zone and he is swinging right through them.
Ortiz is batting a horrible .208 with 15 RBIs, but the eye popper is that Ortiz and I have both hit the same amount of home runs. Ortiz is homerless in 130 at-bats. I hate to say this but could Ortiz be a victim of the steroid era.
Remember, Ortiz was cut by the Twins after 2002. His best year before he came to Boston was a .272 batting average with 20 home runs and 75 RBI.
As soon as he came to Boston the numbers shot up a year later a .288 average with 31 homers and 101 RBI. Maybe the numbers went up because he was being protected with Manny in the lineup.
Ortiz could not stay healthy and was inconsistent with the Twins, looking back it is odd that the numbers shot up from 20-75 to 31-101 in virtually the same amount of games played (125 in 02 128 in 03).
Whatever it is whether it be the wrist or he is just approaching the declining stage of his career, when a young player is struggling people call it a slump, when it is an older player people say he is done.
Big Papi needs to get it going because the Red Sox need him.
Keep Reading