While every NFL team wants to go undefeated, the quality of talent across the league makes it virtually impossible. A number of top teams will understand this after Week 2.
There are plenty of times over the course of the season when even the best teams are simply overmatched. Squads that reached the playoffs last year or expect to this season will have games they have little chance of winning.
This week, there are a number of teams that are optimistic for the year but are almost guaranteed to lose. Hopefully for these squads, things get easier over the next few weeks.
Washington Redskins vs. Green Bay Packers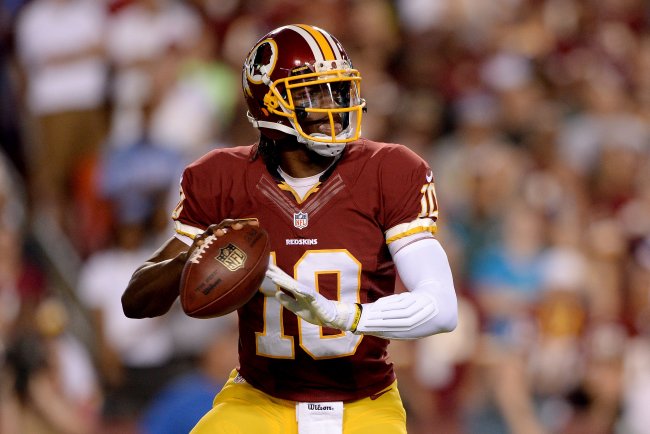 Patrick Smith/Getty Images
Both teams lost in Week 1 by six points, but there were very different circumstances surrounding each.
The Packers were impressive offensively on the road against a tough San Francisco 49ers defense and almost pulled out a win despite not being able to defend Anquan Boldin.
Meanwhile, the Redskins had a disappointing home performance against the Philadelphia Eagles and were getting blown out by 26 points before mounting a comeback late. However, a pair of late touchdowns made the score look closer than it was.
In reality, Washington has a lot of issues defensively that are certain to be exploited by Aaron Rodgers and the high-powered Packers attack.
The Redskins should be able to put some points on the board, but they will not be able to keep up with Green Bay in this game.
New York Giants vs. Denver Broncos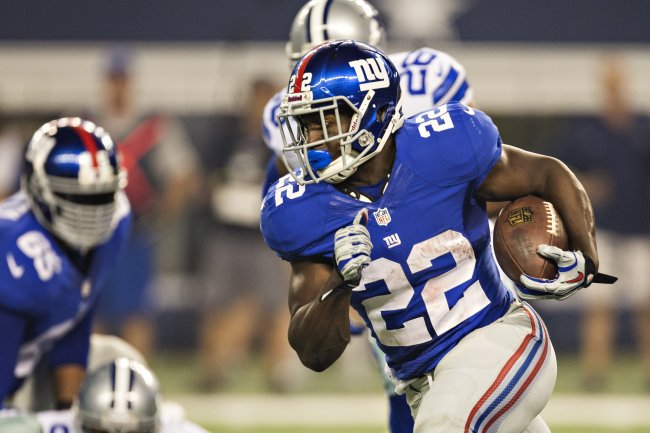 Wesley Hitt/Getty Images
Last season, the Giants allowed the fifth-most passing yards in the NFL while allowing the second-most yards per attempt.
While Tony Romo did not put up huge numbers in Week 1, the Giants were still unable to stop the team through the air. The Cowboys quarterback completed 36 of his 49 passes, mostly on underneath routes.
It is hard to imagine the New York secondary faring too much better against a quarterback who passed for 462 yards and seven touchdowns in Week 1 against a decent Baltimore Ravens defense.
The Giants still have enough talent to put together a good season, but they will have little chance in slowing down Peyton Manning and the Broncos offensively. This will allow the older brother to win the "Manning Bowl" for the third time in as many chances.
San Francisco 49ers vs. Seattle Seahawks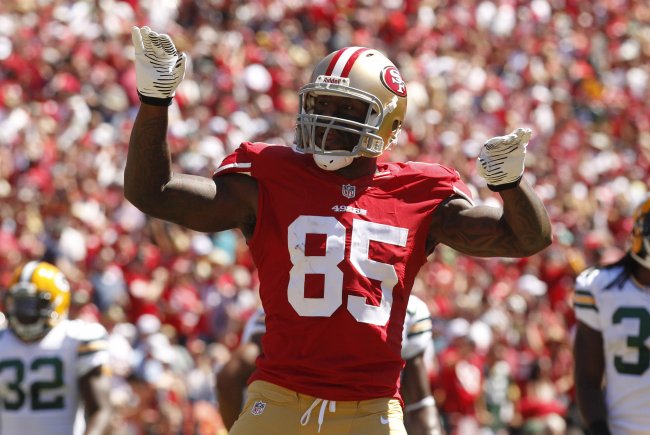 Cary Edmondson-USA TODAY Sports
This is likely to be the best game of the week as the 49ers and Seahawks are arguably two of the top teams in football.
That being said, Seattle is incredibly tough to beat at home. The 49ers discovered this last season when they lost 42-13 in Week 16. Of course, so did every other team that went to CenturyLink Field, as the Seahawks were the only team in the league to finish the year undefeated at home.
Playing against a hated rival in the first home game of the year is certain to make it an even tougher environment.
According to Hanna Brooks Olsen of Star 101.5, the fans are trying to set a Guinness World Record for crowd noise in the game.
With two evenly matched teams, the tough atmosphere is certain to put the Seahawks over the top.
Full NFL Week 2 Picks

| | | |
| --- | --- | --- |
| Home Team | Road Team | Predicted Winner |
| New England Patriots | New York Jets | Patriots |
| Philadelphia Eagles | San Diego Chargers | Eagles |
| Baltimore Ravens | Cleveland Browns | Ravens |
| Houston Texans | Tennessee Titans | Texans |
| Indianapolis Colts | Miami Dolphins | Colts |
| Buffalo Bills | Carolina Panthers | Panthers |
| Atlanta Falcons | St. Louis Rams | Falcons |
| Green Bay Packers | Washington Redskins | Packers |
| Kansas City Chiefs | Dallas Cowboys | Chiefs |
| Chicago Bears | Minnesota Vikings | Bears |
| Tampa Bay Buccanneers | New Orleans | Saints |
| Arizona Cardinals | Detroit Lions | Cardinals |
| Oakland Raiders | Jacksonville Jaguars | Raiders |
| New York Giants | Denver Broncos | Broncos |
| Seattle Seahawks | San Francisco 49ers | Seahawks |
| Cincinnati Bengals | Pittsburgh Steelers | Bengals |
Follow Rob Goldberg on Twitter for the latest breaking news and analysis.