The Reality of Los Matadores and Their WWE Future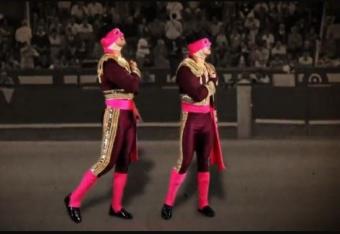 Photo courtesy of WWE

If you added up the total minutes on television occupied by Los Matadores video vignettes―you could use those minutes...well...for anything else.

Just like any other team or organization, there is a pecking order. Not everyone can be main event status. Los Matadores aren't being held to any higher standard than a heavily gimmicked tag team on the lower end of the card.

Primo and Epico are being repackaged into Tito Santana 2.0 by playing the role of bullfighters. Zeb Colter's alliance would be the most logical first feud, given their political stance on America and those not American.

The worst part is while the feud will feature good promo work by Colter as always, it won't go anywhere. The two teams will face each other multiple times on free television and possibly a pay-per-view match. Wins will go back and forth with no real resolve to any issue or climax to storytelling.

Okay, then what?

Los Matadores will scale back into irrelevance and random sightings on WWE programming. Many fans either consciously or subconsciously know this, which makes it hard to give any attention to the countless promotional vignettes for the new team.

Why should I care about them as bullfighters? I liked Primo and Epico in their previous billing. There should have been more promotion of their family history and the Colon family name. Exploit that as part of their gimmick. It has more of a shelf life than being bullfighters.

In the end, I suppose Los Matadores can be explained the same way as Sin Cara: a different look on the roster. Cara looks like a superhero, so let's add some courageous bullfighters with flashy costumes.
Are you looking forward to Los Matadores?

WWE already knows that by November, Los Matadores will be nothing more than filler for Main Event and SmackDown. Their role will be to remain attractive for kid-related ventures such as magazines, appearances and action figures.

If Los Matadores don't even go as far as being regular attractions for the younger demographic, I'll chalk the whole thing up to be a rib.

It could be a rib on Primo and Epico. It could be a rib on one of WWE's recent signings.

Executive 1: "Hey, let's dress the Puerto Rican guys up as bullfighters."

Executive 2: "Yeah, but let's make sure they say 'Ole.' When the videos first air and the Internet marks hear it, they'll think it's El Generico."

Just another day in sports entertainment. Reality.


This article is
What is the duplicate article?
Why is this article offensive?
Where is this article plagiarized from?
Why is this article poorly edited?