Biggest Reclamation Projects in the NBA Entering 2013-14 Training Camp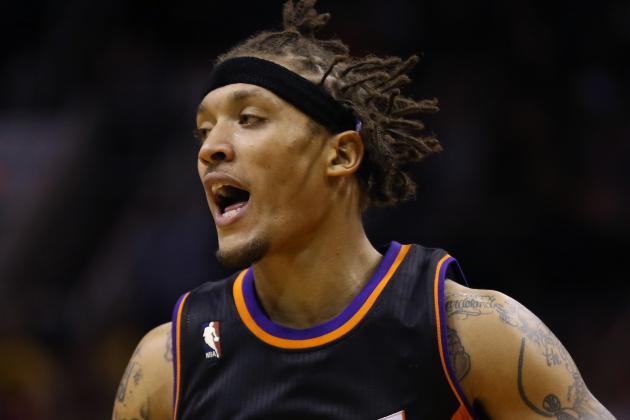 Mark J. Rebilas-USA TODAY Sports

Michael Beasley is starting over (again) with the Miami Heat, but he's not the only salvage job claimed off the NBA scrap heap this summer.
A look around the league's pre-training camp rosters reveals a surprising number of fallen stars and last-chance hopefuls who are either looking to realize their potential with a new team, or show their current one that they're worth keeping around.
Some suffered injuries that derailed once-promising careers. Many are former lottery picks who haven't yet delivered on expectations. But all of them have a lot to prove.
Training camp may be the last chance for these reclamation projects to carve out a spot in the league.
Begin Slideshow

»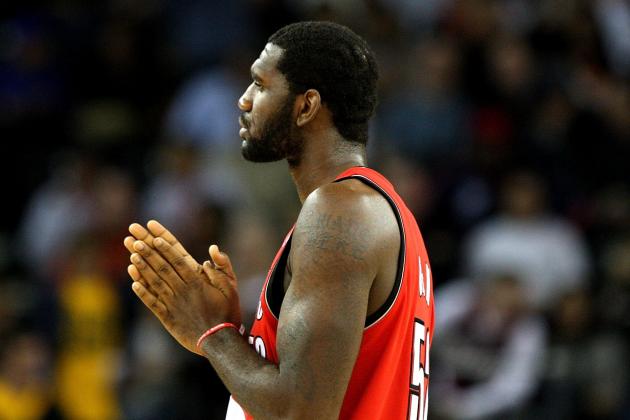 Jed Jacobsohn/Getty Images
Please let this work out.
The last time Greg Oden played an NBA game, LeBron James was still championship-free and Miley Cyrus was a role model.
In other words, a lot has changed since 2009.
One thing has stayed the same, though, and that's Pat Riley's willingness to gamble on high-risk talents. Oden was the No. 1 overall pick in the 2007 NBA draft for a reason: He had the ability to be a dominant center.
Fortunately for the Heat, the never-ending parade of injuries that cost Oden nearly three full seasons allowed them to snatch him up for the non-guaranteed league minimum.
If, by some miracle, he can stay healthy, Miami might have found itself a legitimate defensive anchor. Remember, Oden has career averages of 9.4 points, 7.3 rebounds and 1.4 blocks in just 22.1 minutes per game.
He'll get one last chance to prove he's ready to contribute during training camp.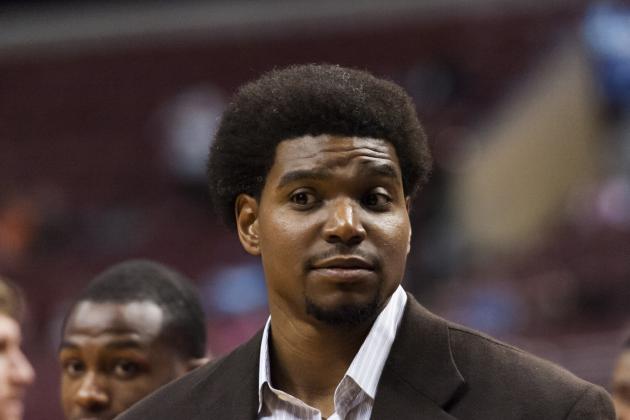 Howard Smith-USA TODAY Sports

We move now from an injury-plagued big man who desperately wants to get back onto the court to an injury-plagued big man whose motivations are a little hazier.
Andrew Bynum spent more time bowling last year than he did suiting up for the Philadelphia 76ers, and the Cleveland Cavaliers are hopeful that his lost season wasn't a sign that he's simply not interested in playing basketball anymore.
Cleveland is on the hook for $6 million in guaranteed money to Bynum this season, which means he's a substantially larger gamble than Oden is.
But the payoff for this reclamation project is far greater, as Bynum is just two years removed from being, arguably, the second-best center in the league.
If he's motivated, the Cavs may end up with the kind of player that could propel them into the playoffs for the first time since LeBron James skipped town.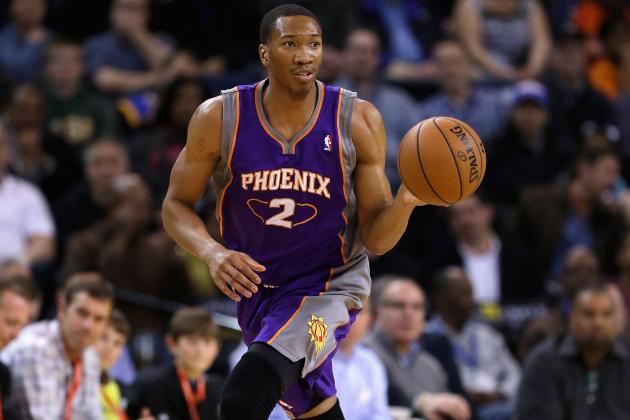 Ezra Shaw/Getty Images

After three straight seasons of awful shooting and comically low PERs, it's hard to explain exactly why Wesley Johnson qualifies as a potential reclamation project.
But as you'll recall, he was the No. 4 pick in the 2010 draft, which means that somewhere in his 6'7" frame, there's real talent.
The Los Angeles Lakers are hoping they can help him find it.
Johnson is never going to be anything close to a star, but he has the tools to be a solid defender and might not be too far from ironing out the kinks in his jumper. If Kobe Bryant is healthy enough to participate in training camp, maybe his special brand of tough love will be able to whip Johnson into shape.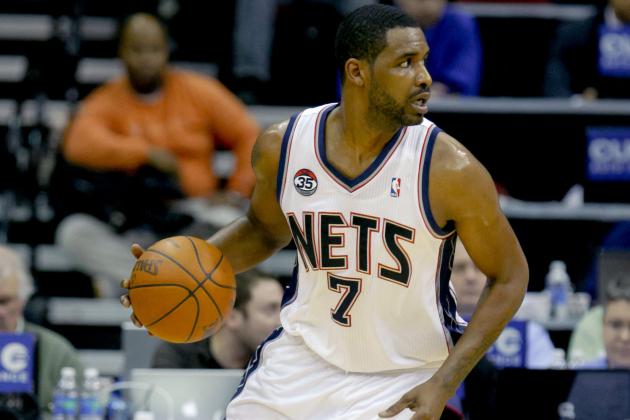 Jim O'Connor-USA TODAY Sports

Another Laker? Sure, why not?
Shawne Williams is a major project. Name the red flag—any red flag, really—and it's almost certainly waving above Williams' head.
He has washed out of four teams since being drafted 17th in 2006, but unproductive play has been the least of the Memphis product's problems.
Three drug-related arrests since 2007 contributed to his total absence from the NBA last season, as teams grew wary of dealing with the forward's off-court issues.
But now he's in L.A. on a partially guaranteed deal. And more importantly, he's playing for Mike D'Antoni, under whom he enjoyed his best pro season in 2010-11. In 64 games with the New York Knicks that year, Williams shot 40 percent from long range and even got the starting nod 11 times.
The Lakers desperately need someone to help stretch the floor, so Williams will get an opportunity to prove he can help—provided he can stay out of trouble.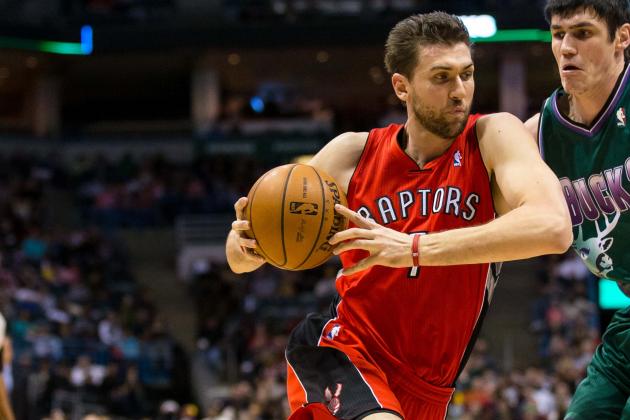 Jeff Hanisch-USA TODAY Sports

Not every player who needs to rediscover his game has a history of legal troubles or career-threatening injuries. In some cases, like Andrea Bargnani's, for example, it's about proving doubters wrong.
And you'd better believe there are doubters when it comes to Bargs' ability to help the Knicks.
The former No. 1 overall pick comes to New York with a bloated salary and no recent history of efficient production. The Knicks seem to think his ability to create shots and spread the floor will fit right in with the team's wide-open offensive style.
The problem is that Bargs only been an efficient scorer in one of his seven NBA seasons, 2009-10, when he hit 37 percent of his triples and 47 percent of his shots overall. Other than that, he's been a generator of empty points.
And he certainly hasn't made a habit of defending, rebounding or facilitating. The Knicks hope that by bringing Bargnani into a better situation, they'll get the best out of him.
The risk here is that, unlike the rest of the projects on the list, Bargnani is owed big money: more than $23 million over the next two seasons.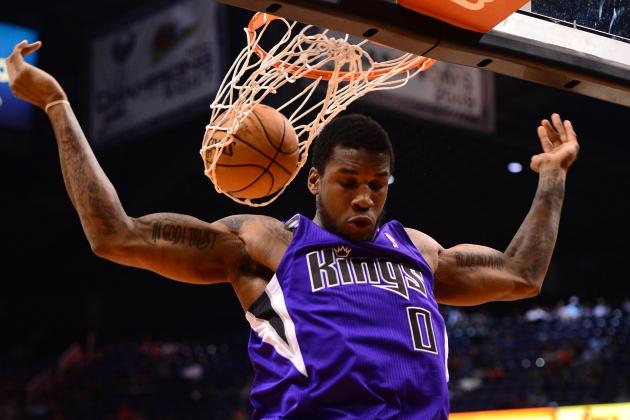 Mark J. Rebilas-USA TODAY Sports

Maybe it's not even fair to call Thomas Robinson a reclamation project. I mean, the guy started his career with the Sacramento Kings, which is the NBA equivalent of being raised by wolves. The fact that he wasn't literally devoured by his teammates is kind of remarkable.
Now, the No. 5 pick in the 2012 draft is a member of the Portland Trail Blazers by way of the Houston Rockets. And while it's not ideal for a second-year player to have already worn three different NBA jerseys, Robinson has ended up in a good spot.
He'll get a chance to develop behind LaMarcus Aldridge and should get consistent minutes as part of the Blazers' rebuilt bench.
The athleticism is there, and hopefully now that his career has some stability, T-Rob will be able to rev up the motor that made him a gritty, tenacious rebounder in college.
We should all be rooting for Robinson.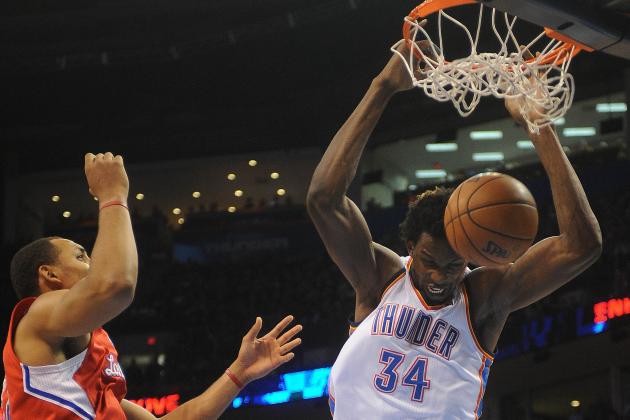 Mark D. Smith-USA TODAY Sports

Man, we're just blazing through former lottery picks, huh?
The Oklahoma City Thunder really want Hasheem Thabeet, who went No. 2 overall to the Memphis Grizzlies in 2009, to take another step in his development. Anything to get Kendrick Perkins off the floor, right?
Chances are that Thabeet's mechanical game, in which you can often see the gears grinding, won't ever turn into a more fluid, instinctive style. But Thabeet is long, athletic and 7'3", so it's easy to understand OKC's belief that he's capable of more than the 2.4 points and three rebounds he averaged last year.
There weren't many flashes of promise in 2012-13, but perhaps Thabeet's second full training camp will yield some progress.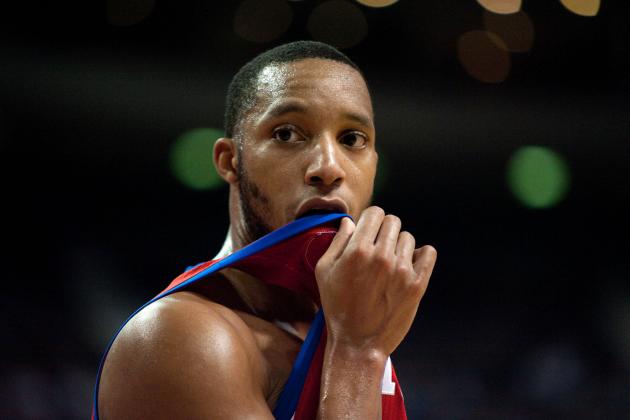 Tim Fuller-USA TODAY Sports

It might seem like Evan Turner's career took a step forward last year, as he averaged career highs in points, rebounds and assists. But the truth is that his counting stats spiked because he logged 35 minutes per game, by far the most playing time he'd ever enjoyed.
From an efficiency perspective, Turner's PER of 12.16 was actually worse than his 2011-12 figure of 12.69, per ESPN (subscription required).
You'll note, of course, that neither of those numbers approaches the league average of 15.00, which is kind of a problem for a guy who went second overall in the 2010 draft.
The Philadelphia 76ers are currently in a position (which is to say they don't care about winning games) to give Turner all the minutes he can handle.
If it seems like he's got more room to grow, they'll have to consider making him a part of the team's future. But if it appears that he's already plateaued, a trade could be forthcoming.
It's time for Turner to put up or shut up.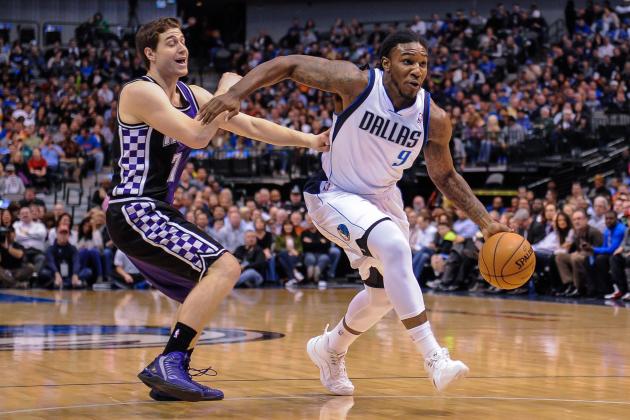 USA TODAY Sports
This is what happens when Fredette winds up on an island.
For Jimmer Fredette to reclaim his career, he's going to have to prove that he can do more than hit open shots.
The Kings guard drilled just under 42 percent of his threes last season, but was so comically overmatched on defense that he was almost totally unplayable. Part of the improvement on defense has to come from Fredette, himself. But perhaps the scheming of new head coach Mike Malone will also help.
With three-point shooting becoming more valuable by the second, there has to be a way for the Kings to carve out minutes for Fredette. New head coach Mike Malone is an accomplished defensive schemer, so if anyone can find a way to hide Fredette for 20-25 minutes per game, it's him.
Better team defense in Sacramento could lead to a resurgence from one of the NBA's very best perimeter marksmen.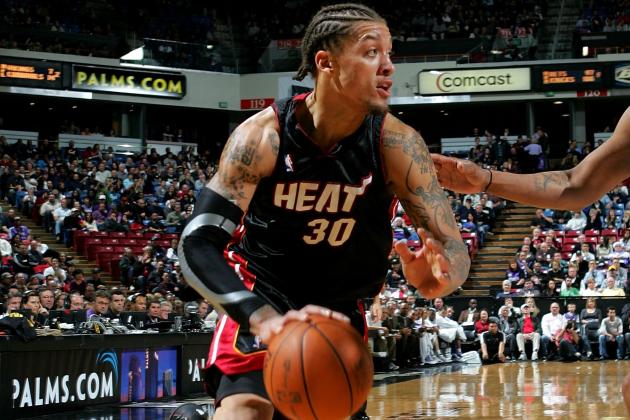 Ezra Shaw/Getty Images

There aren't any guarantees that Beasley is ever going to get himself together. Appropriately, the Heat will bring the troubled forward into camp without offering any guarantees of their own.
The Heat inked Beasley to a one-year deal worth the veteran's minimum, and if they don't like what they see in training camp, they can cut him loose without giving him a dime.
That's how non-guaranteed contracts work.
Maybe Beasley will respond to the pressure of actually having to work for a roster spot for the first time in his life. Nothing is promised to him, so perhaps he'll finally be motivated to scrap the ill-advised jumpers, pay attention on defense and stay out of jail.
That'll be a tall order for B-Eazy, who hasn't shown any real signs of maturing since the Heat shipped him out the first time around. If he can't measure up, Beasley may not get another chance.