The MLB's Top 5 Designated Hitters Since 1980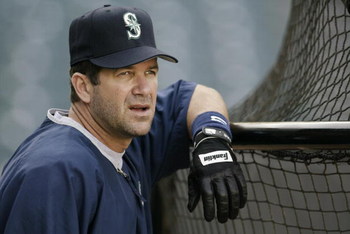 This is part ten in my "Best of Since 1980" series, and I had to give some attention to the designated hitter.
While my previous nine articles were top tens, seeing as how the DH is only in play in half of the league, I figured I would cut this list in half.
Same rules as always, players must have 1,000 career games played and only stats and accolades occurring after 1980 were considered.
We'll start things off with No. 5...
5. David Ortiz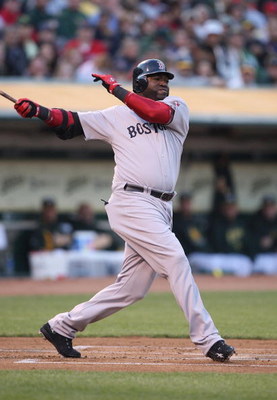 .285 BA, 289 HR, 984 RBI
All-Star Appearances: 5
Silver Sluggers: 4
.300+ BA Seasons: 3
30+ HR Seasons: 5
100+ RBI Seasons: 5
With his career seemingly winding down, it is doubtful that Ortiz will put up the sort of career numbers that the rest of the guys on this list did, but when he was at his best, he was the most feared hitter in the game.
He has led the league in home runs once and RBI twice, and his post-season numbers are impressive as he has a .293, 12, 47 line in just 63 post-season games.
4. Chili Davis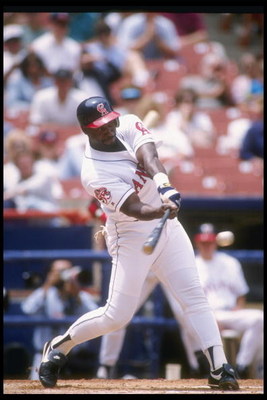 .274 BA, 350 HR, 1372 RBI, 142 SB
All-Star Appearances: 3
.300+ BA Seasons: 2
30+ HR Seasons: 1
100+ RBI Seasons: 1
Davis was one of the most feared hitters of his time, evidenced by his 188 career intentional walks, good for 17th all-time.
He played a big role for the Yankees 1999 World Series team, as he was the starting DH and had a .269, 19, 78 season at the age of 39 in what would be his last season.
3. Harold Baines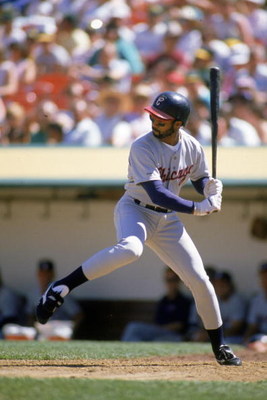 .289 BA, 384 HR, 1628 RBI
All-Star Appearances: 6 (one start)
Silver Sluggers: 1
.300+ BA Seasons: 7
30+ HR Seasons: 0
100+ RBI Seasons: 3
Baines was a good enough player during his time with the White Sox that he has his own statue outside of U.S. Cellular Field, and anyone good enough for a statue is good enough for the list.
Statue or not, his 1,628 RBI are good enough for 28th all-time, and the fact that he only topped 100 three times speaks to his longevity.
2. Edgar Martinez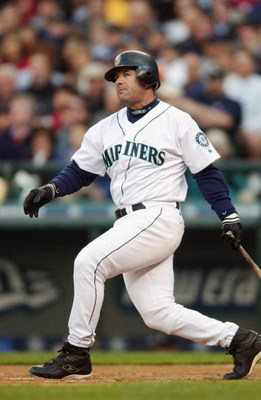 .312 BA, 309 HR, 1261 RBI
All-Star Appearances: 7 (five starts)
Silver Sluggers: 5
.300+ BA Seasons: 10
30+ HR Seasons: 1
100+ RBI Seasons: 6
Batting Titles: 2
While he is not No. 1 on this list, he is the man who will truly test whether the Hall of Fame is willing to admit guys that only participated in half of the game.
That said, I feel he is deserving of a Hall spot and will eventually receive one.
He had his best season in 1995, winning a batting title with his .356 average while also leading the AL in runs, OBP, and doubles.
1. Paul Molitor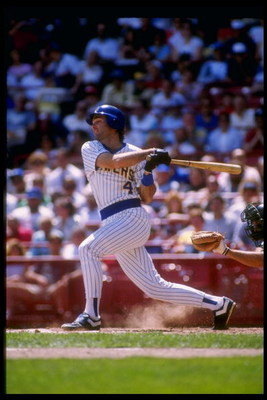 .307 BA, 219 HR, 1200 RBI, 441 SB
Hall of Fame
3, 319 Career Hits
All-Star Appearances: 7 (two starts)
Silver Sluggers: 4
.300+ BA Seasons: 12
200+ Hit Seasons: 4
20+ SB Seasons: 11
Molitor is the clear choice for the top spot on this list. Although he played a decent amount of third base and actually started an All-Star game at second, he played over half of his career at DH.
Molitor was incredibly productive throughout his career, even leading up to his retirement, as he hit .341 and led the AL with 225 hits in 1996 at the age of 39.
Honorable Mention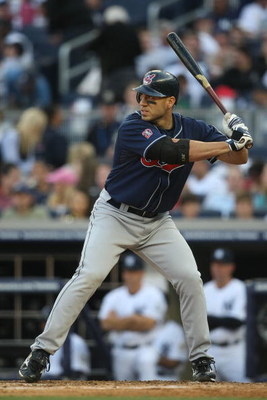 Travis Hafner: Indians
Ron Kittle: White Sox
Don Baylor: Angels
Keep Reading