Firing Squad: Roy Hodgson and Top 5 International Managers Under Pressure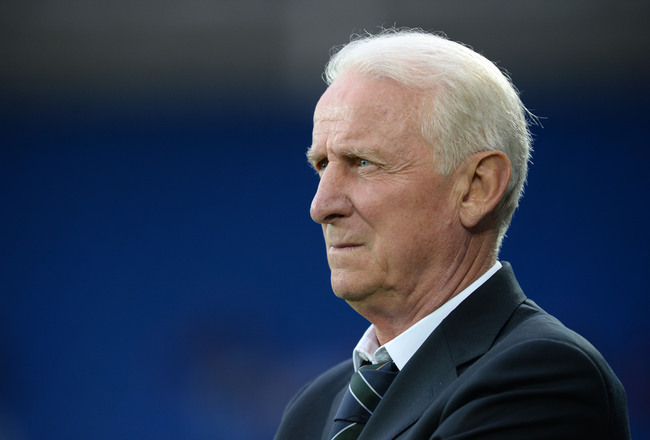 Matthew Horwood/Getty Images
Following the latest bout of international matches and 2014 FIFA World Cup qualifiers, some nations are now looking ahead to what might be a last forlorn attempt to reach the final—with their coaches expected to pay the price if they fail.
Ireland boss Giovanni Trapattoni has already departed his post with two matches left to play, after successive defeats left his team out of the running for a place in Brazil next summer.
Here are the top five international bosses most under pressure as we get closer to the end of qualifying for the World Cup finals.
5. Oscar Tabarez, Uruguay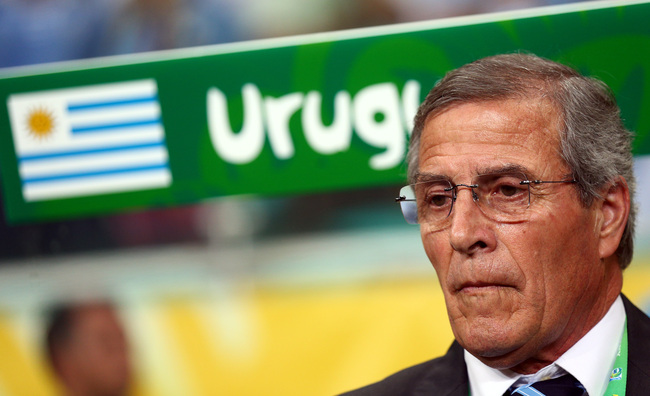 Clive Mason/Getty Images
About a week ago, Uruguay manager Oscar Tabarez might have been rather higher on this list.
Fast forward to this week, though, and it looks like he's turned things around entirely for his side after back-to-back wins against Peru and Colombia have drawn Uruguay level on points with fourth-placed Ecuador.
An all-important clash between the two takes place next month, which could decide who gets the final automatic place.
Fifth place and a playoff likely await the other side. If that turns out to be Uruguay, and they fail to progress in the intercontinental playoff against Jordan, the Celeste are likely to be searching elsewhere for a head coach.
4. Roy Hodgson, England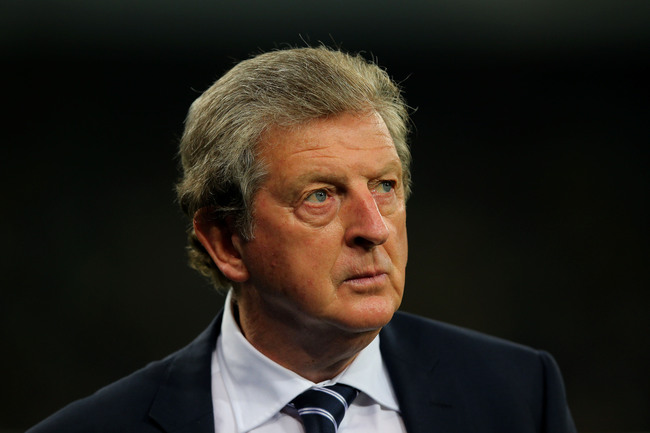 Clive Rose/Getty Images
Like Tabarez, Roy Hodgson isn't in imminent danger of the sack...but it will only take one poor result for all that to change.
Having failed to dominate a straightforward group, England are top with two games to play yet remain under pressure from three challengers for the top spot and the playoff that comes with second place.
Hodgson has been criticised by former international players for failing to gear his team toward more impressive performances and results, while the national team has also fallen to their lowest FIFA ranking since the turn of the century.
Games against Montenegro and Poland remain, and two wins will see England through to the World Cup. One slip-up, though, and as well as those two nations, Ukraine also await ready to take advantage. Next month will determine much in the fate of the English national team.
3. Luis Fernando Tena, Mexico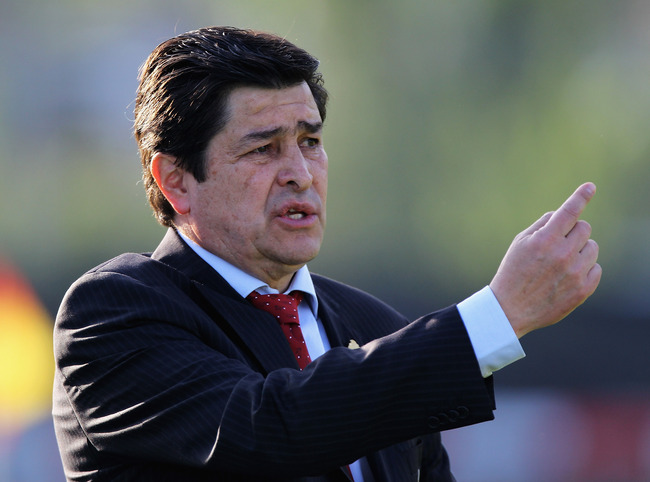 Matthew Lewis/Getty Images
Mexico have struggled badly in the Hexagonal stage for World Cup qualifying and replaced Jose Manuel de la Torre with current boss Luis Fernando Tena after the loss to Honduras last Saturday.
Tena wasn't immediately able to procure better results, as Mexico lost to USA Tuesday, but he does have two more matches left to secure enough points at least to take fourth place.
The next game is quite simply a must-win, at home to Panama. With three points there, Mexico should almost certainly have done enough for a playoff place, where they will face New Zealand.
Tena will have to guide Mexico all the way to the finals through those four matches to have a chance of being the boss once Brazil 2014 rolls around. Otherwise, the latest holding of the Mexico hot seat could be a very short-lived one.
2. Sinisa Mihajlovic, Serbia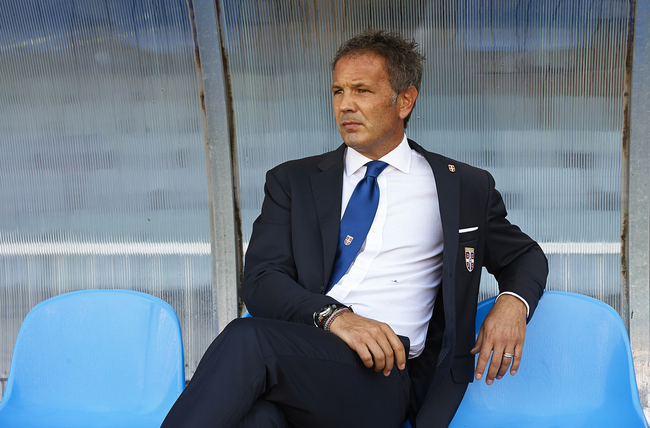 Manuel Queimadelos Alonso/Getty Images
Back in Europe with a manager who might be leading his nation into his final games, we have Serbian boss Sinisa Mihajlovic.
The legendary former defender is due for a contract renewal next summer at the end of the 2014 World Cup, but Serbia will not be there competing after failing to emerge from Group A. With just one match to play, they are third and lag six points behind Croatia—and even more behind leaders Belgium.
Mihajlovic has always been a character who divides opinions, and the likes of talented young attacker Adem Ljajic is exiled from the national team while Mihajlovic remains in charge. That, coupled with the failure of the team to qualify for the World Cup, could see the leadership change sooner rather than later.
1. Gordon Igesund, South Africa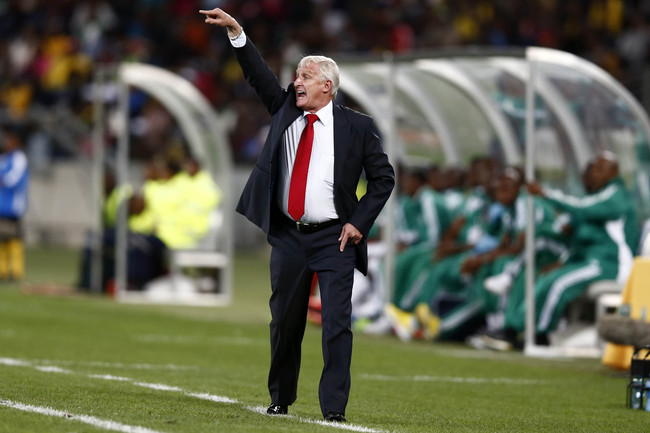 Gallo Images/Getty Images
The international manager arguably most under pressure right now must be South Africa's Gordon Igesund.
Four years on from hosting a superb tournament themselves, South Africa will be missing from 2014 in Brazil after Igesund failed to guide his side even into the final round of qualifier playoffs.
South Africa have ended the second group stage in second place, two points behind Ethiopia, with only the top team progressing from each group. While the 2-1 defeat to Ethiopia in June was an obvious disappointment, the real error from Igesund and his side was a poor 1-1 draw with Botswana in June of 2012 early in the group stage.
Failing to win that match has cost South Africa the chance to finish level on points with the table toppers and is ultimately likely to cost Igesund his job.
Keep Reading