Full Preview for WWE Main Event Featuring Kofi Kingston and Antonio Cesaro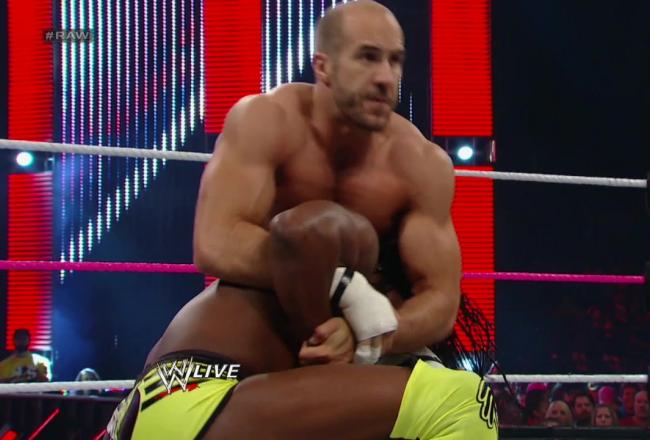 WWE.com

Main Event is slowly becoming WWE's show that offers you a break from everything else going on in WWE at the time, and sometimes, that can be the best possible thing for the company.
This week's show, as has been the case for the past few weeks, features three matches that have nothing to do with the current feuds in WWE.
Not only are none of the matches related to any feuds, but not a single champion appears on the show. That could be a good or bad thing depending on how you look at it.
Let's take a look at the matches that are scheduled for the show, spoiler-free.
Antonio Cesaro vs. Kofi Kingston
Two of WWE's most gifted athletes will be squaring off on this week's show, and this should be a great match.
This is the match WWE will bill as the "Main Event" for the evening, and it will likely be deserving of that title as these two men are always good for an exciting match.
Cesaro and Kofi have been in the ring before, but this will feel like a fresh match since Kofi is just now getting back into the swing of things.
This is the kind of matchup that many people will call a future World title feud, but for now, let's just see how they do on the C-show.
PTP vs. 3MB
Tag team turmoil comes to Main Event as The Prime Time Players take on Jinder Mahal and Heath Slater of 3MB.
The great thing about 3MB is that they always rotate members for matches on any given week. The bad thing about 3MB is everything else.
OK, so that might be an exaggeration, but this group needs to get something going for them soon or they will find themselves at Dixie Carter's doorstep looking for a booking.
PTP, on the other hand, have been slowly climbing the ranks of WWE's tag team division in recent weeks. They might not be in line for a title feud right now, but before 2013 is over, you can bet that these two will be getting title shots.
The match between 3MB and PTP will most likely be average, which is not necessarily a bad thing. After all, how can anyone steal the show if everyone is stealing the show?
Big E. Langston vs. R-Truth
Which wrestler on the card deserves a title?
Langston is going to crush R-Truth to the point where this match being a squash match would surprise nobody.
Truth is nowhere near as entertaining as a babyface as he was when he was a heel. He has reverted back to the gimmick he came to WWE with, and you have to wonder if he is on his way out after regressing so far.
Big E. Langston is just waiting for his chance. WWE has so many feuds going on right now that there would be no room for Langston to really benefit from a program, so he has to settle for filler matches like this.
That doesn't mean he won't impress. Langston is one of WWE's brightest prospects right now, and it is just a matter of time before he really takes off.
Night of Champions
Night of Champions is Sunday, and Main Event is going to be a nice break from all the buildup we have seen on Raw and SmackDown in recent weeks.
Wednesday night is like a break from the regular WWE angles, and it is a break many WWE fans should relish. Superstars used to be that break, but WWE ruined that show. Main Event has been able to keep a high level of quality since debuting, but there is always the chance things could get worse, so enjoy the great weekly, hour-long show while you can.
Wednesday's lineup looks like it could be a good show. What match are you looking forward to?
Thanks for reading, and follow me on Twitter @BR_Doctor.
This article is
What is the duplicate article?
Why is this article offensive?
Where is this article plagiarized from?
Why is this article poorly edited?