Is James Harden the NBA's Best Lefty?
Kyle Terada-USA TODAY Sports

In an episode of "The B.S. Report," the question was posed to James Harden: how many extra points does being a lefty get you, per game?
Harden's answer: from five to seven.
The NBA is overwhelmingly right-handed, and defenders learn to play it this way. This gives all lefties a distinct edge: they're being guarded by professionals, of course, but the inertia of muscle memory is strong, and mental lapses still occur. This opens quite a lot of doors for those of the less common dominant hand.
Harden just may be the best in the league at exploiting this advantage. He might also be the most important lefty to his team, in the league—the left-handed MVP, so to speak. But let's take a look at his competition, just to be sure there's not another lefty, who makes even more of a positive difference in the wins column, for his squad.
Begin Slideshow

»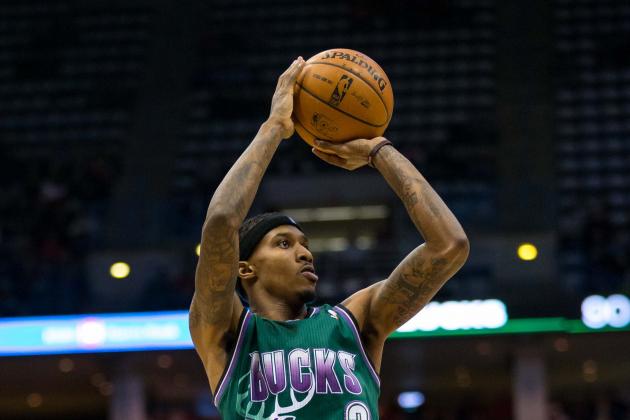 Jeff Hanisch-USA TODAY Sports

Since joining the league four seasons ago, the 23 year-old Jennings has been one of the NBA's most frustrating talents.
Upon first glance, Jennings may appear to be living up to his considerable hype. Before his rookie season, Jennings turned some heads by turning down American colleges, and instead playing in Europe, as an 18 year-old. He's averaged 17 points and 5.7 assists in the NBA, so far; not bad.
But he's done it very inefficiently. His career field goal percentage is just 39.
Harden, over the same amount of time? He's a 44 percent shooter. He only averages 3 assists per game over his career, but he was at 5.8 last season; his first as a primary ball-handler. He also averaged 25.9 points per game in his expanded role.
Jennings' handles are superior: a more natural point guard than Harden, he averaged 2.5 turnovers per game last season, to Harden's 3.6. Otherwise, though, it's hard to make the case for him.
Perhaps Jennings will blossom as Harden did, when he changes scenery from Milwaukee to Detroit. Until he does, though, Harden is clearly the superior lefty.
Edge: Harden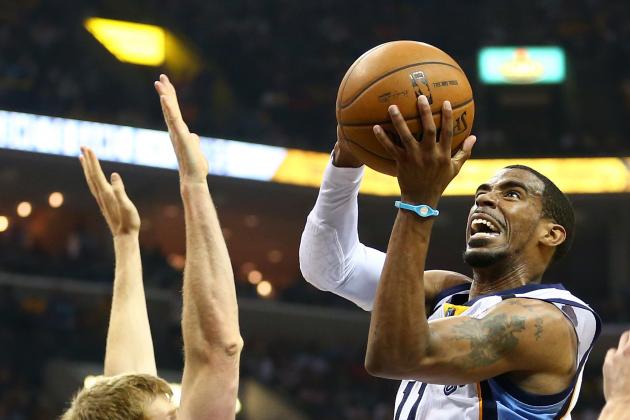 Ronald Martinez/Getty Images

Mike Conley has had his doubters. His five-year, $40 million contract was called "the single worst contract handed out in 2010" by CBS' Matt Moore—who wasn't alone in his thoughts.
But 2012-13 was quite the scream to the haters. Conley averaged 14.6 points and 6.1 assists for his Grizzlies. This alone is worth his relatively reasonable contract, but it doesn't take into consideration his defensive prowess. Cerebral like Harden, Conley used his tricky dominant hand to average 2.2 steals per game, good for third in the league.
Most important, Conley was the best playoff player on a team that went all the way to the conference finals. That's a lot more than we can say for a lot of guys making more than him.
Of course, none of this is to say that Conley is on Harden's level; he isn't. Conley is a well-working part of a sophisticated Memphis machine, but Harden is the engine itself for the Rockets. Harden's game is the basis for an offensive philosophy and the reason Dwight Howard saw gold in Houston. He's a legitimate superstar; he's in a higher category than Mr. Conley.
Edge: Harden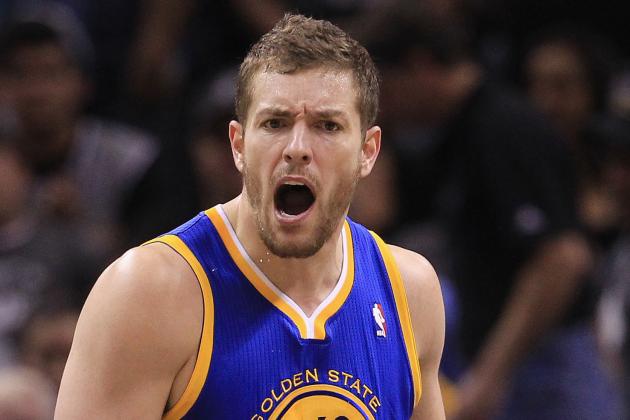 Ronald Martinez/Getty Images

Like Harden, David Lee has his problems on defense. But, also like Harden, Lee made the Western Conference all-star squad, last year, on the strength of his offense—he's not a bad rebounder, either.
Lee, in fact, is one of the more truly reliable points-and-rebounds players in the NBA, coming close to 20 and 10 every season. He's averaging 18.5 and 11.2, for his career.
But many came to question Lee's overall value to his team when he became injured last year, just in time to miss the playoffs. The Warriors went on to shock the Nuggets (and nearly the Spurs) without him, as rookie Harrison Barnes stepped up valiantly.
Could such a thing possibly happen for Houston, in the event of a Harden injury? Absolutely not. Harden's influence was integral to every meaningful possession the Rockets had last season. Harden's soaring 23.00 Player Efficiency Rating (versus Lee's 19.23) is a testament to this. No way could the Rockets have even gotten to the playoffs, without him. He's a much more valuable—and just flat better—left-hander than Lee.
Edge: Harden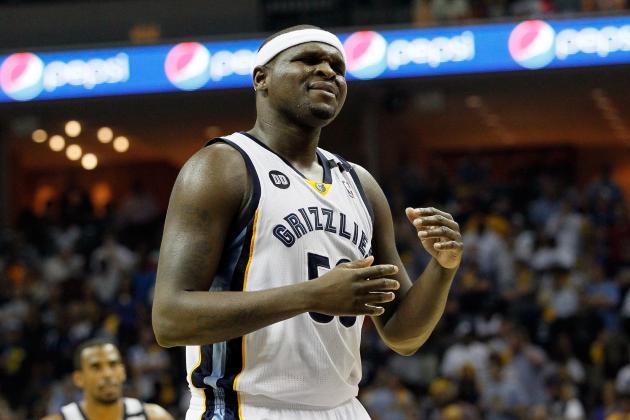 Kevin C. Cox/Getty Images

Randolph and Harden, two lefties, also happen to be two of the league's most beloved players. Harden is viewed fondly for his iconic facial hair and cool demeanor, while Randolph's story of moral reform—along with his loose but impassioned attitude—is truly remarkable.
Basketball-wise, they're two very different guys. While Harden is one of the league's more cerebral superstars, Randolph has often been successful as a result of his pure, punishing physicality.
But Randolph also over-relies on going to his left, and certain teams—like the Spurs in last year's Western Conference Finals—get wise to it, fast.
Harden, on the other hand, goes right often enough to keep everyone off-guard. It's why he's a better scorer.
Randolph's paint presence on defense is definitely an advantage. His defensive rating was 7 points better than Harden's last year; Randolph, 99, Harden, 106 (the lower the better, with this statistic). But it's not enough to say he's the better player. Harden's singularly tricky skills made a cultural difference in Houston that Z-Bo just can't match.
Edge: Harden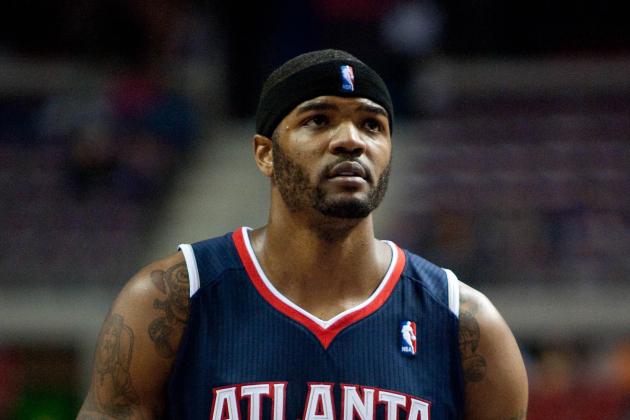 Tim Fuller-USA TODAY Sports

Josh Smith, like his new Pistons teammate Jennings, is a hugely frustrating talent. His shot chart shows it all:
Why does Smith continue to shoot away from the rim? He's one of the best in the league at getting deep and converting when he's there. He's also a great passer. He just needs to cut mid-range and long-range jumpers out of his game.
Smith is also an incredible rim defender and has amazing on-ball presence defensively.
Harden, much to the contrary, has been aspiring just to be neutral for his team on defense. Maybe the 2013-14 Rockets campaign will be more amenable to his defensive progress. Last season's team pushed fast-break style so hard that defensive shortcoming was almost inevitable.
It's a fairly close call between Harden and Smith. But at the end of the day, Smith's erratic shooting has hurt his teams much more than Harden's defensive lapses have. Harden is the better player.
Edge: Harden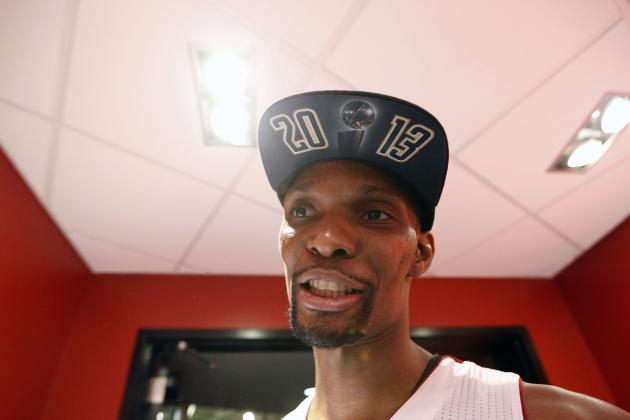 Derick E. Hingle-USA TODAY Sport

If you size Harden and Bosh up based on lifetime achievements, it's almost too stupid to say that Harden is the better player. Bosh is an eight-time All-Star and hasn't missed those honors since 2006. He's simply been excellent for longer.
But if we're putting weight into the "what have you done for me lately" conversation—and we should—the debate changes considerably.
Bosh was a non-presence for far too much of the Heat's latest title run. Eschewing his post game for perimeter shots, the 7-footer became timid. He was then purposefully left open by defenses to take ill-advised three-pointers against both Indiana and San Antonio. These open looks were invitations that Bosh should not have returned.
Doubts have surfaced, of course, about how valuable of a player Bosh still is. In the eyes of many, he seems to have lost a lot of his competitive edge and now relies too much on the greatness of LeBron James.
Harden, on the other hand, is riding a hot streak. He forged a remarkable new playing identity in his first year in Houston; so much so, that he's now way atop the list of players you'd want to start a franchise around. Bosh? He's slipping further down it with every game he appears more passive in. The upcoming season could reverse these players' paths—it is a contract year for Bosh, after all—but for now, Harden seems like the choice.
This is especially true when we realize that Harden carried a heavier load than Bosh this past season, and still managed an efficiency rating 3 pointers better; Bosh's was 20.00, Harden's, again, was 23.00.
Edge: Harden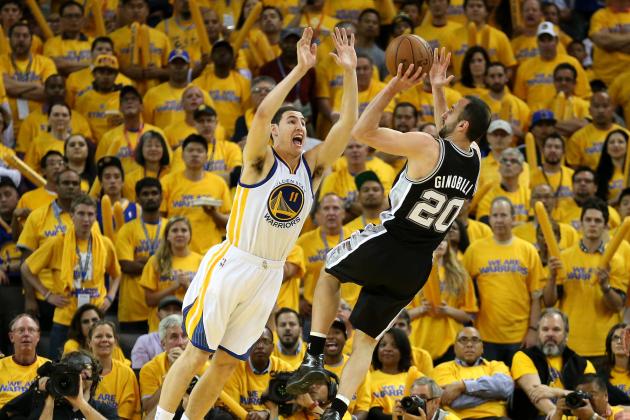 Stephen Dunn/Getty Images

If we're talking about career-long pedigrees, Manu Ginobili is the clear favorite here.
Ginobili's been a key catalyst on three championship Spurs teams and is a legend in America and abroad. If he doesn't make the Hall of Fame, they'll have to start calling it something different.
But who do we want in 2013-14? Harden.
"The Beard" is one of the most important forces in the league, almost single-handedly making Houston basketball relevant again. And he's done it by taking a creative presence similar to Ginobili's. His famed "Eurostep" move happens to prey on defenders who often don't suspect his cutting left.
In many ways, Ginobili's career is the precursor to Harden's. Both are brilliantly deceptive with space and their left hands, and both also seem ambidextrous much of the time. Both are former Sixth Man of The Year winners, too.
But Harden has brought the Ginobili template to new heights.
He's one of the very best scorers in all of basketball now, and he could be a top-five MVP candidate in this upcoming season. He's already the lefty MVP, after all.
Edge: Harden