How Other Teams Coped with Massive Player Sales Such as Gareth Bale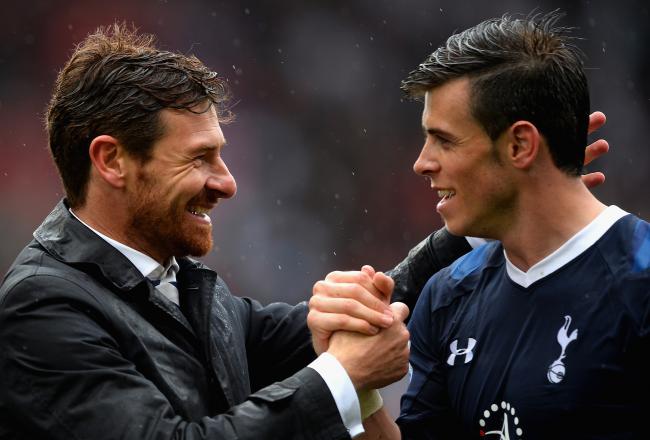 Laurence Griffiths/Getty Images
This weekend Tottenham Hotspur will launch the post-Gareth Bale era when they face Norwich City at White Hart Lane.
Bale was overwhelmingly Tottenham's most influential player last season, which persuaded Real Madrid to pay a world record transfer fee of £86 million for him.
The Welshman scored 21 goals in the Premier League for Tottenham last season; nine of them were winning goals, the most of any other player, and these goals directly helped to win 25 points during the 2012-13 campaign.
So how will they now cope without Bale?
A glance back at history to when other clubs have sold their best players does not offer the most encouraging signs for Tottenham.
In the summer of 1996 Blackburn Rovers reluctantly sold Alan Shearer to Newcastle United for a then record British transfer fee of £15 million.
In the previous four seasons Shearer had scored a mammoth 112 goals for Blackburn, helping turn them from a newly promoted team in 1992 in to Premier League champions in 1995.
At Blackburn Shearer was arguably the best striker in the world, scoring over 30 Premier League goals in three consecutive seasons.
In his four seasons at Ewood Park Shearer's goals helped Rovers finish fourth, second, first and seventh.
His sale to his boyhood team Newcastle inevitably triggered a decline at Blackburn, but no one could have imagined just how steep.
The season after Shearer left Blackburn finished thirteenth, and within three years they were relegated to the Championship.
Blackburn have never recovered. They gained promotion back to the Premier League in 2001, but again languish in the Championship having been relegated again in 2012.
In the summer of 2007 Arsenal accepted Barcelona's offer of £16 million for Thierry Henry and bid farewell to their best player.
It brought to an end the career of an Arsenal legend, whose statue stands outside the Emirates stadium today.
After signing Henry from Juventus in 1999, Arsenal manager Arsene Wenger succeeded in turning an erratic winger in to the most accomplished and brilliant striker in the world.
In eight years at Arsenal Henry scored 175 goals in the Premier League and 228 overall, both totals now stand as all-time highest totals in the club's history.
Blessed with both pace, skill, and a clinical finish in front of goal, Henry was the stylish figurehead for the most successful era in Arsenal's history, winning two Premier League titles, three FA Cups, and reaching the Champions League final in 2006.
It was an era in which Arsenal went through the entire 2003-04 Premier League season unbeaten, and in to the following season they also set a new top flight record in English football for avoiding defeat in 49 consecutive games.
Such sheer genius inspired interest all across Europe and it was Barcelona who finally wrestled Henry away from North London to Catalonia in 2007.
Shorn of Henry and his supply of goals, Arsenal initially did not falter. Instead their promising set of young players, marshalled by Cesc Fabregas, knowing they could no longer simply rely on Henry, stepped up and took responsibility.
In the first season after Henry's departure Arsenal remained in contention to win the Premier League until the end of February but then fell away and finished third.
This has been the story of Arsenal post-Henry, and in the previous six seasons they have never finished higher than third. They have not won a single trophy without him.
Arsenal's barren run cannot solely be blamed on Henry's sale, but it did portray them as a selling, rather than a buying club, which continued until the purchase of Mesut Oezil only two weeks ago.
Manchester United always knew Cristiano Ronaldo was only ever passing through Old Trafford. The Portuguese genius had never hidden his desire to ultimately play for his boyhood club Real Madrid, a dream he realised in the summer of 2009.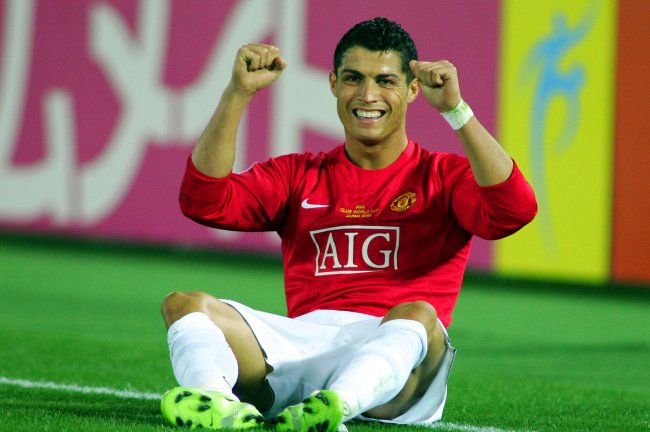 Koji Watanabe/Getty Images
After arriving at United, aged only 18, Ronaldo spent six years at United. The first three contained moments of wonder, but he was a young and developing player, adjusting to a new country and still learning how best to execute his rare talent.
In his final three years at United, Ronaldo would be hailed as the world's best player. He won the World and European Footballer of the Year awards in 2008 and helped United win three consecutive Premier League titles and reach two Champions League finals, winning the first against Chelsea in 2008.
During the second half of his United career, Ronaldo scored 91 goals in all competitions and was United's main attacking threat, inevitably forcing Real Madrid to hand over a world record transfer fee of £80 million to sign him in the summer of 2009.
The impact on United of Ronaldo's departure has not been as great as Shearer on Blackburn, or Henry on Arsenal, as they have won the Premier League title twice without him in 2011 and 2013, and missed out only by a point in 2010 and goal difference in 2012.
But neither Arsenal nor Blackburn possessed the experience and inherent winning mentality of Sir Alex Ferguson, who had previously dealt well with the sales of other influential players including David Beckham, Roy Keane and Ruud van Nistelrooy.
The uncomfortable truth for Tottenham and Andre Villas Boas, who is quite clearly no Sir Alex Ferguson, is this: If you lose your most influential player and largest source of goals, then is it incredibly difficult to replace them and prosper.
This does not mean, however, that Tottenham will now spiral into decline, and it is worth noting for all Bale's brilliance they could not finish in the top four last season.
This season Tottenham could actually buck the lessons of history, for in contrast to Blackburn and Arsenal, they have been proactive in the transfer market and aggressively spent all of the Bale fee on a raft of new players, including breaking their transfer record three times on Paulinho, Roberto Saldado and Erik Lamela.
This article is
What is the duplicate article?
Why is this article offensive?
Where is this article plagiarized from?
Why is this article poorly edited?