20 Things You Might Know About Manchester United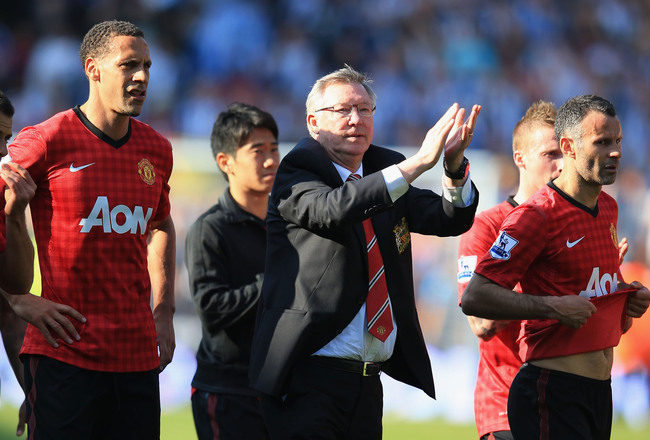 Richard Heathcote/Getty Images
Manchester United is back doing its best to bring continued glory to one of the most decorated clubs in world football history.
While they may be off to a slower start than most would expect, United is certainly well-stocked to collect points in bunches both domestically and in the Champions League.
No doubt, securing the treble is the end goal for Sir Alex Ferguson's successor, David Moyes.
For a club like United who is dripping in accolades, awards and trophies there is so much to know and even more to learn about the Red Devils.
The following list presents 20 facts about United over the course of its impressive history.
Shinji Kagawa Bags a Hat-Trick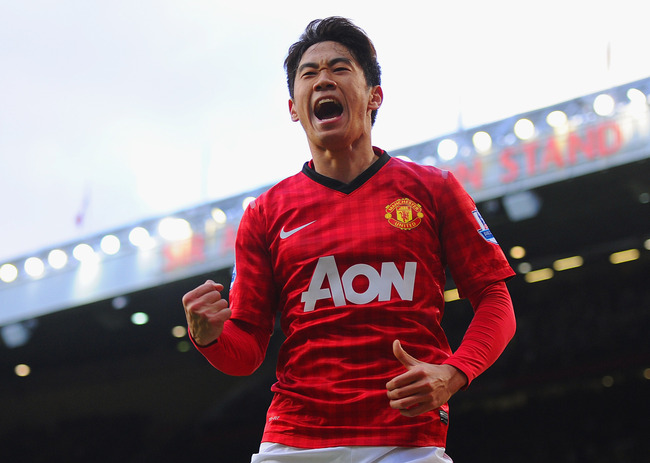 Michael Regan/Getty Images
On March 2, 2013, Shinji Kagawa bagged a hat-trick for Manchester United in a 4-0 victory over Norwich.
It was the first time an Asian player scored three goals in a English Premier League game.
Cristiano Ronaldo's Magical 2008
Cristiano Ronaldo had an electric 2008 playing for the Red Devils.
The Portuguese winger nabbed the following awards that season: the FIFA Ballon d'Or, UEFA Club Footballer of the Year, FIFA World Player of the Year and the European Golden Shoe (31 goals).
Ryan Giggs Always Finds the Net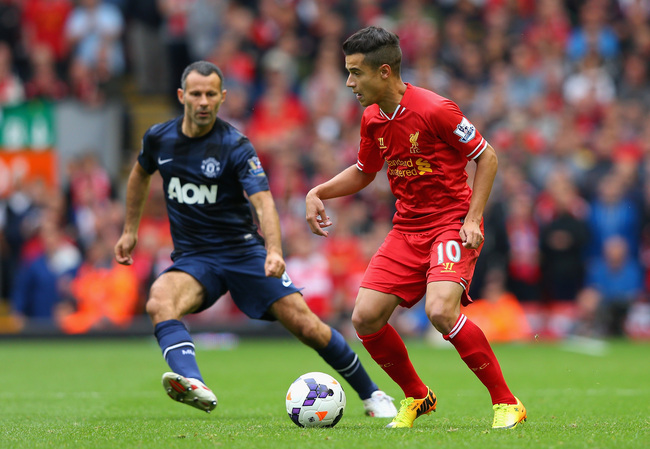 Alex Livesey/Getty Images
Last season Ryan Giggs scored the opening goal in a 2-0 United victory over Everton.
It made him the only player to have scored in every single English Premier League season.
Not a bad career, indeed.
Ryan Giggs Is an Ironman
Speaking of Giggs, the Welshman also leads the Red Devils in most all-time appearances in all competitions.
His 945 appearances top the next closest player, Bobby Charlton (758), by 187.
Domestic Titles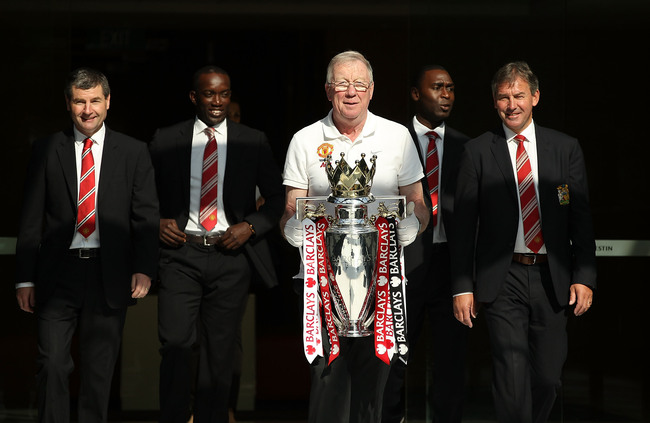 Mark Metcalfe/Getty Images
Manchester United has won 20 league championships, including 13 English Premier League titles (a record) and seven First Division titles.
European Triumphs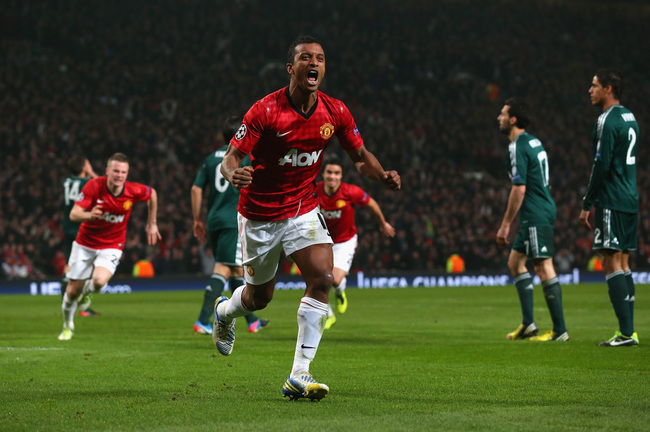 Alex Livesey/Getty Images
The Red Devils have been kings of Europe on three occasions, most recently during the 2007-08 campaign. They also nabbed the title during the 1998-99 season and in 1967-68.
Home Cooking with Sir Alex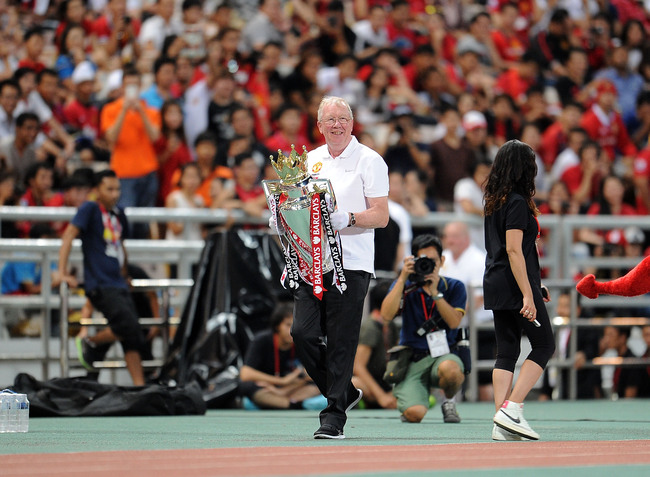 Thananuwat Srirasant/Getty Images
United averaged more than two goals a game during Ferguson's reign while the team was playing at Old Trafford.
According to OptaJoe, it bagged 1,535 goals in 723 games—a very fine ratio indeed.
Bobby Charlton Rips Nets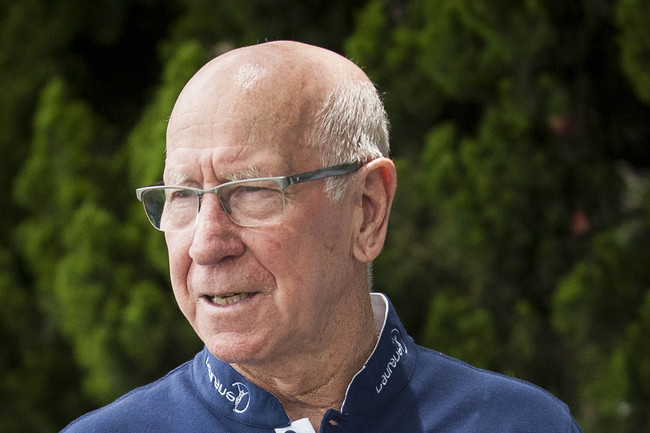 Victor Fraile/Getty Images
Bobby Charlton is the all-time leading goalscorer for Manchester United with 249 total. The next closest player is Denis Law with 237.
Edwin Van Der Sar Is Old
Edwin van der Sar set the record for oldest Manchester United player to appear in a match (post-World War II) when he played against Blackpool in a May 2011 Premier League match. The Dutchman was 40 years and seven months old.
David Gaskell Is Young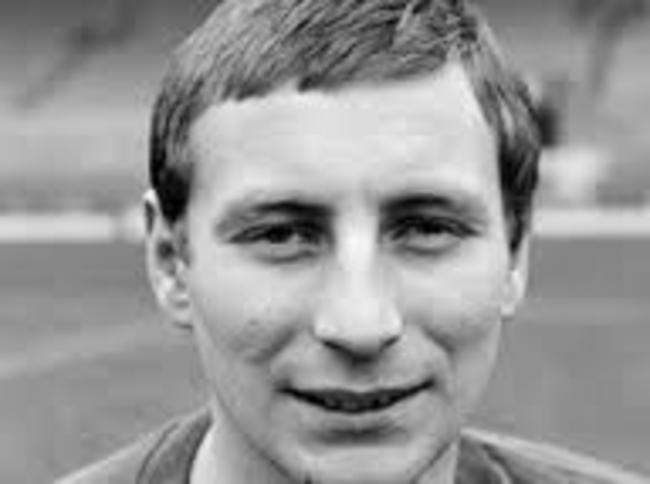 Pic from manunited.com

David Gaskell was the youngest player to make a Manchester United first-team appearance. He was 16 years and 19 days old when he played against Manchester City in the Charity Shield in 1956.
FIFA Club World Cup Victors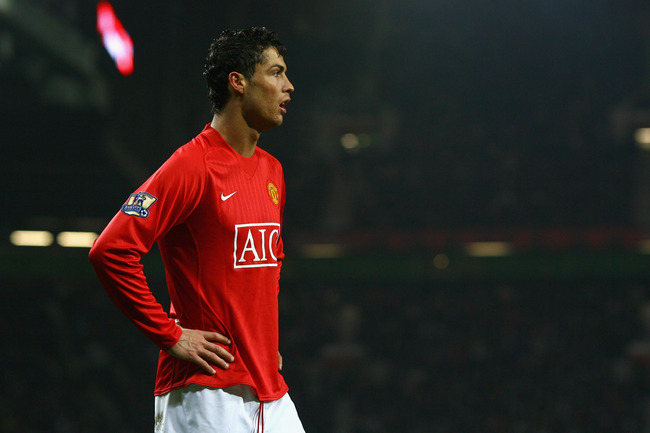 Alex Livesey/Getty Images
Manchester United won the FIFA Club World Cup in 2008. It beat LDU Quito 1-0 in the final to become the first English side ever to win the tournament.
Accurate Passing in 2012-13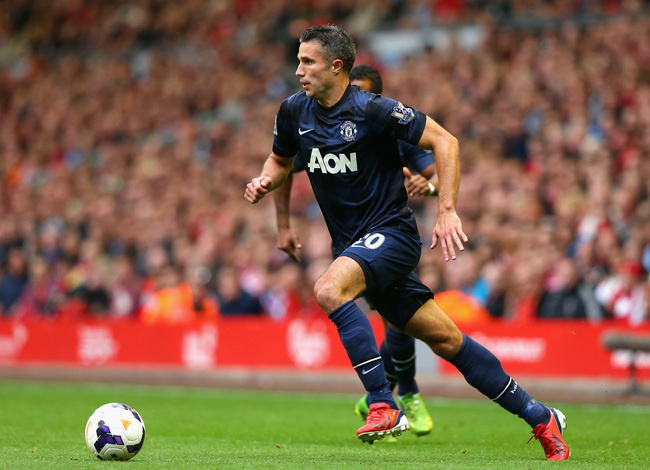 Alex Livesey/Getty Images
2012-13 Open Play Goals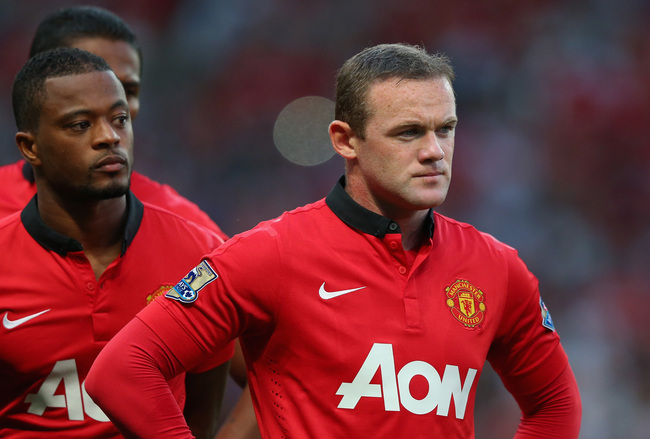 Alex Livesey/Getty Images
Manchester United led the 2012-13 English Premier League in open play goals bagging 52 total. The next closest team in that category was Liverpool who netted 50.
Rio Ferdinand Is Expensive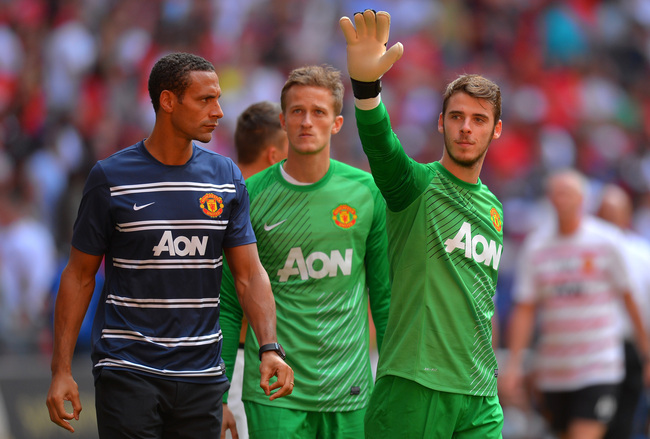 Mike Hewitt/Getty Images
In July 2002, the Red Devils signed Rio Ferdinand to play as a defender.
The 40 million pound transfer fee is the largest sum paid in the history of the club, per Goal.
Ole Gunnar Solskjaer Fast Four
Ole Gunnar Solskjaer scored the fastest four goals in United's history when he subbed on and bagged four goals in a scant 12 minutes. This occurred in 1999 during a Premier League match against Nottingham Forest.
Ryan Giggs Is Also Fast
Speaking fast goals, Ryan Giggs scored the fastest goal in Manchester United history. The midfielder buried a pass from Eric Cantona in a Premier League game against Southampton in 1995. It took him only a ridiculous 16 seconds to find the back of the net.
Van Persie Shoots Frequently in 2013-14 Season
Robin van Persie is averaging 4.3 shots per game in the Premier League this season, according to Whoscored.com.
This is tied for the second highest total behind Cabral from Sunderland, who has made only one appearance.
Denis Law Gets Hat-Tricks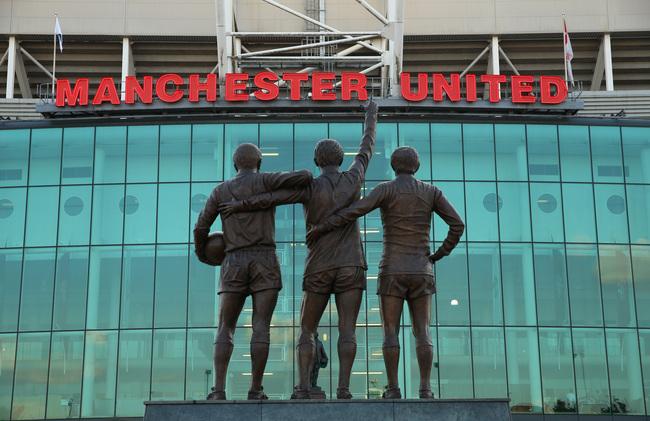 Alex Livesey/Getty Images
Denis Law has bagged the most hat-tricks in Manchester United history. The Scot nailed home 18 three-goal games from 1962-1971.
11 FA Cups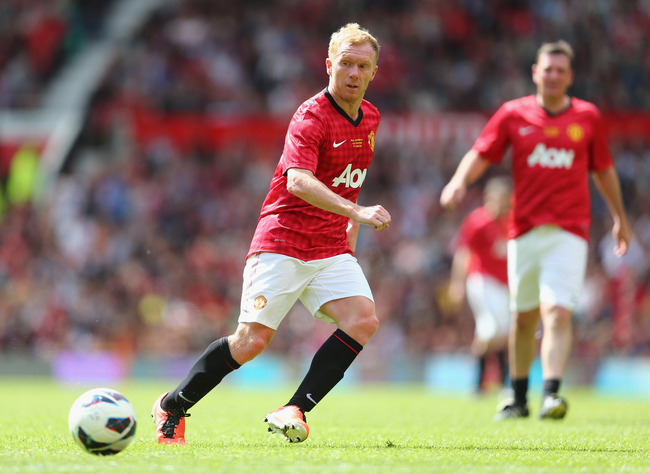 Clive Mason/Getty Images
The Red Devils have won the FA Cup on 11 occasions.
Their first FA title came during the 1908-09 season. Their most recent FA trophy was won in 2003-04.
Paul Scholes Is a Legend
Paul Scholes has 155 career United goals (10th most on the team) and 718 appearances (third most on the team). He is considered to be one of the best midfielders ever to wear the crest.
What else is there to know about Manchester United?
Keep Reading

Manchester United: Like this team?