Kansas City Playmakers Who Must Shine Against Dallas
Sam Greenwood/Getty Images

The Kansas City Chiefs took care of business in Week 1 when they beat the Jacksonville Jaguars in a blowout, playing a nearly perfect game. The Chiefs won by taking care of the football on offense and creating issues on defense for the Jaguars.
Now, the Chiefs must go into their home opener and find ways to improve and pick up their second win, this time against the Dallas Cowboys.
The Cowboys won 36-31, but their five-point win isn't as impressive after barely winning with six takeaways under their belt.
Kansas City's offense was silenced in the second half. They need to step up against Dallas, who have always been labeled as a powerhouse franchise.
In this slideshow, I will list Chiefs players who need to step up and make more of an impact this week.
Begin Slideshow

»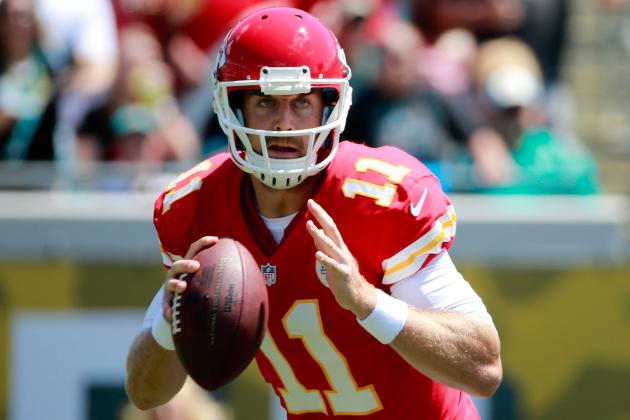 Sam Greenwood/Getty Images

Alex Smith had a fairly solid debut as a Chiefs quarterback. The Chiefs want him to come out and have a similar completion percentage after completing nearly 62 percent of his throws last week.
Head coach Andy Reid would like to see Smith go for the deep pass more after collecting 173 yards last week.
Doing so against the Cowboys would be a big boost for the Chiefs offense as they try to continue to play like a three-dimensional offense.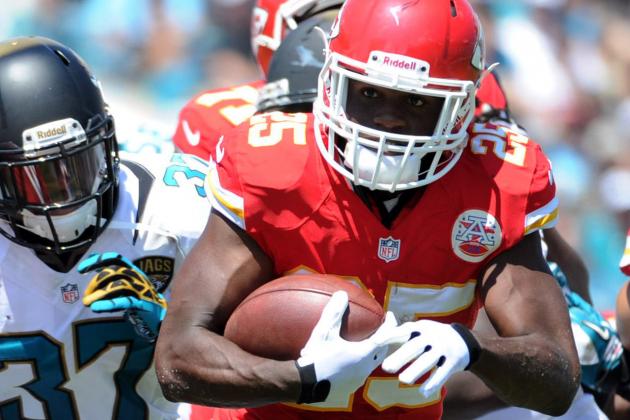 Melina Vastola-USA TODAY Sports

Despite missing some time in the third quarter due to injury, Jamaal Charles got 19 touches for 100 yards and a touchdown last week against the Jaguars. The Cowboys held the Giants to 50 yards rushing last week, but they had to deal with the pass way more than the rush.
The Cowboys will get a true test of playing against the run when Charles gets the ball. Expect rushing to be a big strength of Kansas City's this week when it runs against Dallas.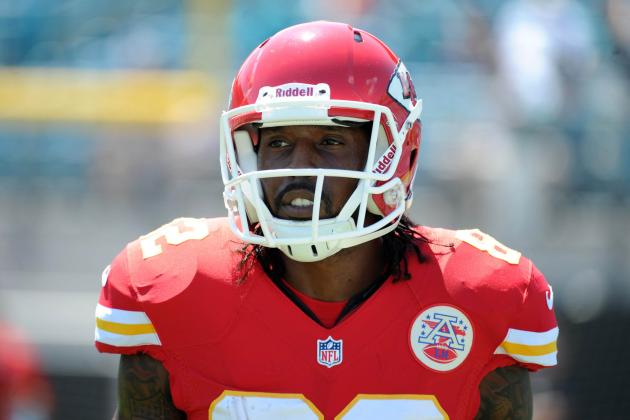 Melina Vastola-USA TODAY Sports

Dwayne Bowe was nowhere to be found and quiet for a majority of the first half. Eventually, Bowe got involved and helped the Chiefs move the ball after catching four passes for 30 yards.
During OTAs this past spring, Bowe said this would be a big season for him in which he would lead the league in touchdowns and receptions after signing a five-year deal for $56 million. In order for him to do that, he must get more involved.
Bowe may find himself matching up against former Chiefs cornerback Brandon Carr at times.
A touchdown pass from Smith to Bowe would be huge as the two try to establish a connection together in Kansas City.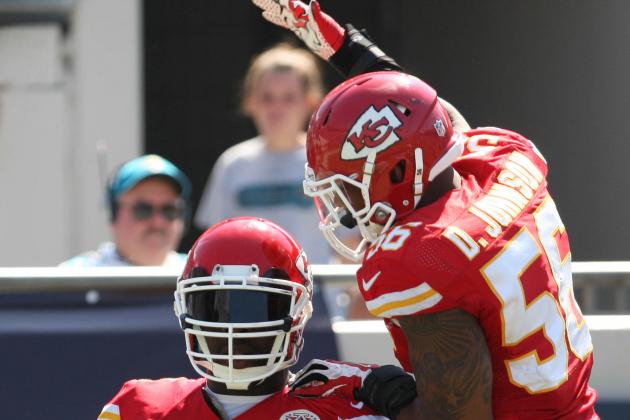 Rob Foldy-USA TODAY Sports

Tamba Hali and Justin Houston both stepped up last week to help give Kansas City a blowout win. Houston racked up three sacks and is tied for first early in the season, while Hali got an easy pick-six late in the game to increase Kansas City's lead.
Hali and Houston, whom I decided to put together, must pull through again this week when applying pressure on Tony Romo. If the two Pro Bowl outside linebackers can do so, the Chiefs defense will have a good day and will likely keep Dallas far away from the end zone.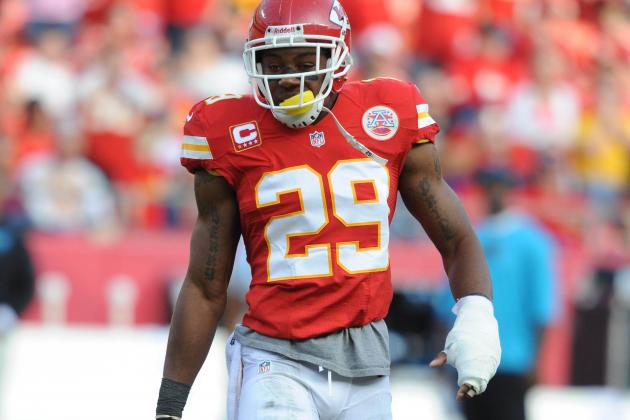 John Rieger-USA TODAY Sports

With help provided up front by Hali, Houston and other defensive players, Eric Berry has to be ready at any time. Expect Romo to struggle against Kansas City's pass rush, forcing him to throw ill-advised passes at times. This means Berry will have a chance to snag an interception and make a big return to put Kansas City's offense in good field position.
The Chiefs now have a more viable safety who can help the cornerbacks. As many remember, Miles Austin lit up Kansas City's defensive backs and became a rising player in the NFL.