Daniel Bryan vs. Triple H and the 10 Best Feuds of the Past Decade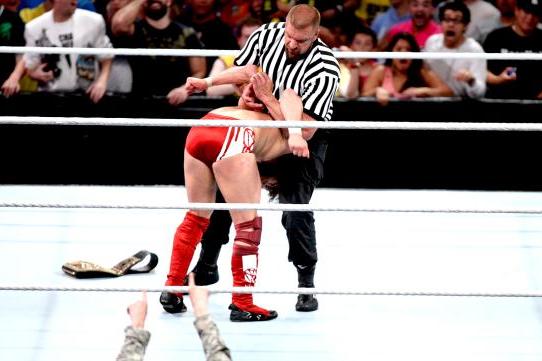 All photos courtesy of WWE.com
Daniel Bryan's feud with Triple H is one of the most interesting and exciting ones we've seen on WWE television in years.
The next big story point is likely to occur at Night of Champions when The American Dragon faces Triple H's corporate champion Randy Orton.
We've seen some particularly terrific rivalries in the last few years, and the WWE has been steadily improving its product for a while.
With the McMahon family angle heading into WrestleMania XXX set to be a monumental story, now is a good time to look back at the best feuds in the WWE over the past decade.
The primary criteria used for these rankings is match quality, efficacy of the buildup and the lasting impact of the feud.
Begin Slideshow

»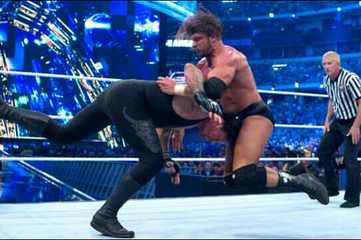 Triple H vs. Undertaker (2011-12): Their rivalry gave us two amazing matches, but it felt a little like a second-rate version of 'Takers feud with Shawn Michaels.
The Rock vs. John Cena (2012-13): The Rock's return to in-ring action was easily one of the biggest stories of the decade, but unfortunately, the matches weren't up to par.
Daniel Bryan vs. CM Punk (2012): Match quality and consistency was outstanding with these two indie kings, but their best feud is still yet to come. Rock vs. Austin had three acts; this feud was their Act I.
Triple H vs. Brock Lesnar (2012-13): Their intense clashes just got better and better, but the story aspect of their feud was repetitive and often felt forced.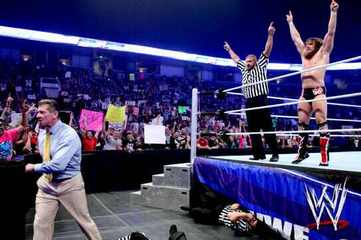 What happened to you, Hunter? You used to be cool.
Daniel Bryan has yet to step into the ring and face Triple H, but their growing rivalry is already the most exciting one we've seen since CM Punk and John Cena.
The story of Triple H, the corporate King, holding down the underdog Bryan has been engrossing so far.
Theirs sits at No. 10 now, but the potential for their feud is enormous. Expect it to be one of the most memorable in recent history when it's all over.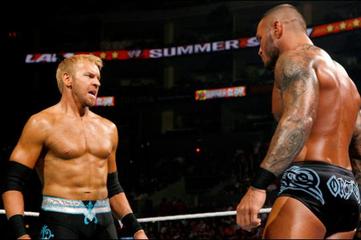 Theirs is a criminally underrated feud.
Christian won his first World Heavyweight Championship at Extreme Rules 2011 but would lose it to Randy Orton only two days later.
That started a feud that would last over four months, reaching an apex with their instant classic No Holds Barred match at SummerSlam.
Randy Orton was so over as a babyface and Christian so skilled at playing the cowardly heel that casual fans couldn't wait to see Captain Charisma fall to the Viper's venom.
At the same time, many hardcore fans wanted nothing more than to see the talented underdog overcome the nine-time world champion.
Casual or diehard, everyone was invested in this program, and the matches were all outstanding.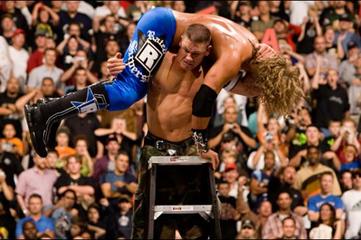 He was FU'd off the ladder and into superstardom.
WWE gave Edge fans the scare of a lifetime when he cashed in his Money in the Bank contract to win the WWE title only to lose it less than a month later.
The Rated-R Superstar would go on to have a great WrestleMania rivalry with Mick Foley, and thankfully, he found his way back to John Cena.
Edge got his foot in the door of the main event with his three-week reign as champion, but he blew it wide open with his feud with the Cenation leader.
They had many memorable matches, but their rivalry culminated with an excellent TLC match at Unforgiven.
Cena may have won the match, but Edge proved to be a main event-caliber Superstar. He retired five years later as an 11-time world champion.
Kurt Angle and Brock Lesnar were made for each other.
One was a gold medal-winning Olympic wrestler and the other an NCAA amateur wrestling champion.
One was a wrestling machine and the other an athletic freak of nature.
The two headlined WrestleMania XIX, in what is their most famous match, but also had an exceptional bout at SummerSlam later that year.
Their feud ended in a huge way, when Lesnar defeated his nemesis in the third ever 60-minute Iron Man match.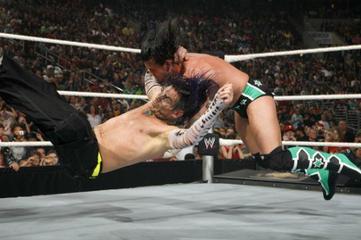 If John Cena and Randy Orton were 2009's Rock vs. Austin, then CM Punk and Jeff Hardy was that year's Shawn Michaels vs. Bret Hart.
Their characters had a natural chemistry that didn't require a creative vision; their story wrote itself.
Punk was spreading the word of the straight-edge lifestyle, while Jeff was "living in the moment" and had a well-known history of drug abuse.
Not only were their matches great, but this feud was responsible for CM Punk finally getting to show off just how remarkable a heel he is.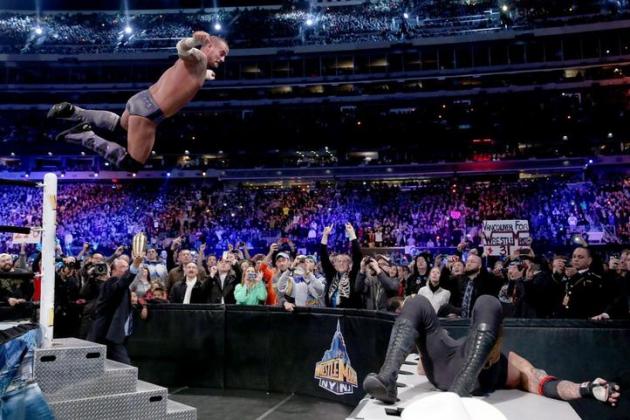 WrestleMania XXIX's show-stealers.
There are two reasons CM Punk and The Undertaker stole the show at WrestleMania XXIX: 1) They're both fantastic wrestlers, and 2) their buildup was perfect.
Punk established himself as a true heel when he used the real-life death of William Moody (Paul Bearer) to taunt The Phenom.
There were some who said that The Second City Saint took it too far. Maybe they were right.
Regardless, his antics made their 'Mania match must-see, and the two megastars absolutely delivered.
Hopefully we see a rematch at some point, but their rivalry will be long remembered even if it's "one and done."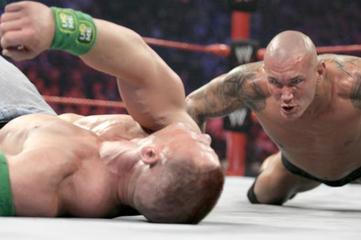 Orton hasn't reached this level of intensity since.
The chemistry that John Cena and Randy Orton have as enemies is reminiscent of The Rock vs. Stone Cold Steve Austin.
That's about as big a compliment as there is in the wrestling industry.
They've had numerous rivalries throughout the years, but their best and most recent one was in 2009 when they battled over the WWE Championship.
We saw them face off in an I Quit match, a Hell in a Cell and finally a 60-minute Iron Man match (the first since Brock and Kurt's).
It was as epic a rivalry, as you can imagine, and a highlight in the storied careers of both future Hall of Famers.
This feud gave us Undertaker vs. Shawn Michaels at WrestleMania XXV, a match that essentially defined the phrase "instant classic" and has been cited as one of the greatest matches of all time.
The bout was so good that Bret Hart broke years of silence on Shawn Michaels to compliment him and Undertaker.
They followed up their performance with a match at WrestleMania XXVI, which was the first to main event a 'Mania in 15 years.
A feud like this may never be replicated again—two of the industry's greatest and most enduring icons who were at the tail end of their runs but remarkably still in their primes.
Just as Jeff Hardy allowed CM Punk to delve into his inner villain. Shawn Michaels was the perfect man to help Chris Jericho morph from Y2J to one of the industry's best heels.
Jericho transformed his character from the beloved babyface to a cold, self-righteous and smug reprobate—it was glorious.
Shawn Michaels may be The Showstopper, but Jericho was undoubtedly the star of their program.
And as you'd expect from two of the best wrestlers of all time, their matches were consistently excellent.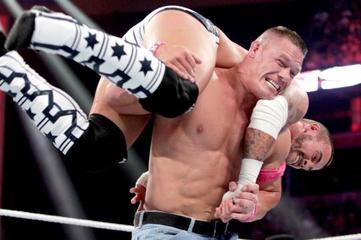 They never had a bad match.
The most compelling story of the last decade was CM Punk's rise to glory in the summer of 2011 and his subsequent legendary run as WWE champion.
It was the type of program that reaffirmed just how fun professional wrestling can be.
The Second City Saint cut a now-iconic shoot promo that catapulted him into "top guy" status within the business. John Cena was the WWE champion and longtime face of the company. This was a true underdog story.
Their feud began at Money in the Bank 2011 and was on an off until February of this year. They've yet to have a match that hasn't been terrific.