WWE Night of Champions 2013: Power Ranking Match of the Night Candidates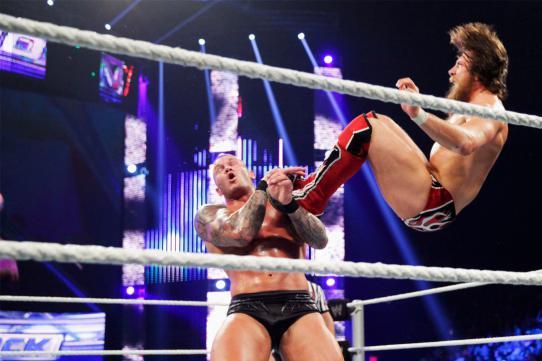 From WWE.com
WWE pay-per-view—in this case, Night of Champions—comes down to match quality. Consumers paid for three hours of elite wrestling that either furthers or concludes compelling storylines in the ring.
With just five matches currently advertised for the pay-per-view, the match of the night competition seems underwhelming.
However given the talent involved, the match of the night may not be so easy to predict.
Unfortunately, a match of the night on this particular pay-per-view may not carry much weight. With just five matches on a championship-themed event, two singles championships—the Intercontinental championship and the United States championship—will not be defended.
The good news is that WWE has taken the proper steps in giving the storyline for most matches time to breathe and connect with fans, giving more opportunity for crowd interaction.
Match of the night candidates will be ranked based on history of pay-per-view performances, in-ring chemistry and and how emotionally invested fans are in the character and/or storylines.
Begin Slideshow

»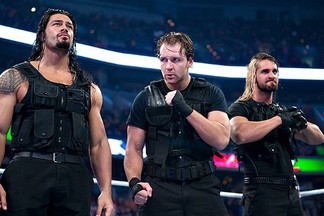 From WWE.com
Fans have had no time to emotionally invest in the tag team championship match as these titles have been rendered secondary to The Shield's duties as Triple H's security.
There is no feud for fans to care about since the opponents of Rollins and Reigns won't be determined until after the pre-show, where a tag team turmoil match will decide the No. 1 contenders for the championships.
The best case scenario is a match against the surging Prime Time Players, who have received the most television time and won the most matches out of any team involved in the tag team turmoil match.
Fans have really connected with the Prime Time Players since their babyface turn, and will be hot for a potentially historic title change.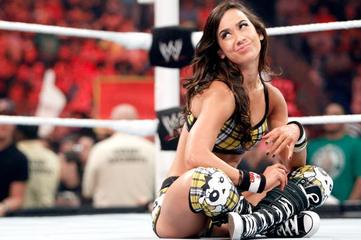 From WWE.com
This match would be a stronger candidate if it was one on one, but with a once-hot conflict spread out amongst four divas, the AJ vs. the Divas storyline seems diluted.
The line of the sand drawn by AJ has been blurred with three Total Divas simultaneously trying to unseat her, and one another, in a fatal four way match.
The fatal four way match brings up bad memories of WWE's ill-fated and short-lived pay-per-view franchise, in which wrestlers competed in this overbooked match type as part of the gimmick.
A Divas division that has been bolstered by a cable television show deserves better than a crowded match for a suddenly valuable championship.
From WWE.com
This match has been hurt by the intrusive feud between Alberto Del Rio and Ricardo Rodriguez. As over as Van Dam is, fans will be waiting for Rodriguez's outside interference, which is almost guaranteed to figure into the match finish.
Del Rio and Van Dam have not had very many matches together, so chemistry could be a question. But both are physical workers capable of putting on an athletic spectacle.
The novelty of Van Dam-Del Rio took a hit when the two wrestled on free TV a few weeks ago on Raw. But with more time to work a main event-style match, the World Heavyweight championship match could steal the show.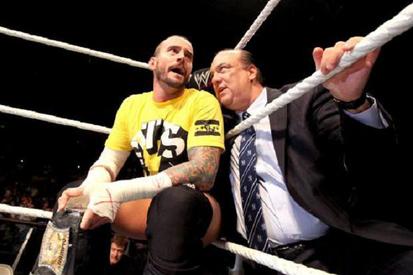 From WWE.com
The Punk-Heyman saga has been one of WWE's most complete storylines. One can argue that even without Brock Lesnar, the storyline has been just as good if not better.
WWE has played up the possibility of CM Punk getting his hands on Paul Heyman, with Curtis Axel losing multiple matches to Kofi Kingston over the past week.
Should Punk defeat Axel in this handicap match, he'll make good on his guarantee and paying customers will see the dastardly Heyman receive comeuppance.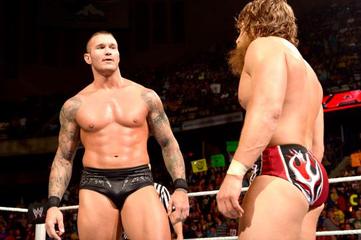 From WWE.com
Bryan vs. the Corporation is WWE's top storyline. The Corporation has received immense heat, while fan support for Daniel Bryan continues to grow.
The in-ring talents of the two competitors combined with the emotional investment should make for a very hot match.
Bryan's highlight reel in pro wrestling, let alone the WWE, speaks for itself. The chemistry between Bryan and Orton was evident in their series of matches during Bryan's "weakest link" era.
With Orton now heel, a match with Daniel Bryan seems fresh. Fans will be strongly behind Bryan, which will create a special atmosphere in a main event match. It will be a shock if Bryan-Orton is not the match of the night.