The Best Athletes Over 50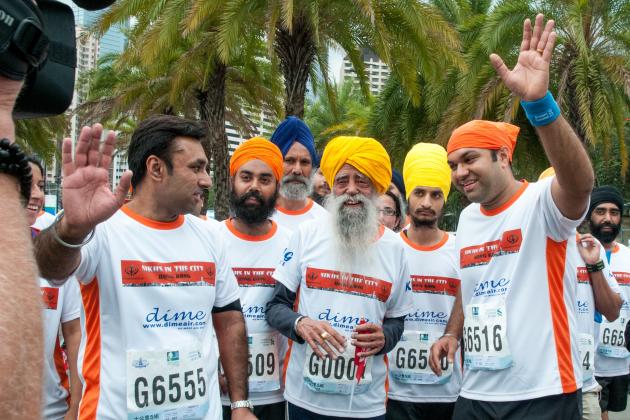 Getty Images/Getty Images
Image via Reuters.com
Who says that just because you get older that you have to actually act that age?
Athletes like 43-year-old Mariano Rivera and other "gray hairs" are doing some incredible things. As great as Mo is, there are older people who outperform him.
I turn 29 in a few days and can only hope to remain a little bit active, let alone accomplish what these athletes over 50 are doing.
Begin Slideshow

»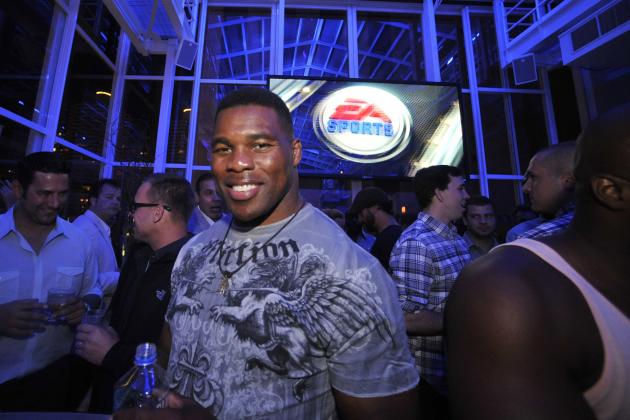 David Banks/Getty Images

Age: 51
When looking at former NFL running back and current MMA fighter Herschel Walker, it's scary to see that he's in just as good shape—if not better—at his current age than he was back in the '80s.
With Walker talking about trying to snag another fight to continue his career, all I want to know his this dude's secret, because he's a beast.
Age: 78
When most of us are 73 years old, strapping on some high tops and playing basketball against kids in their 20's will be the last thing on our mind.
But Ken Mink went head-to-head with kids who weren't even around when he turned a half-century old.
Playing for Roane State Community College in 2008, Mink sank two free throws against opponent King College, making him the oldest person to ever score in a college hoops game.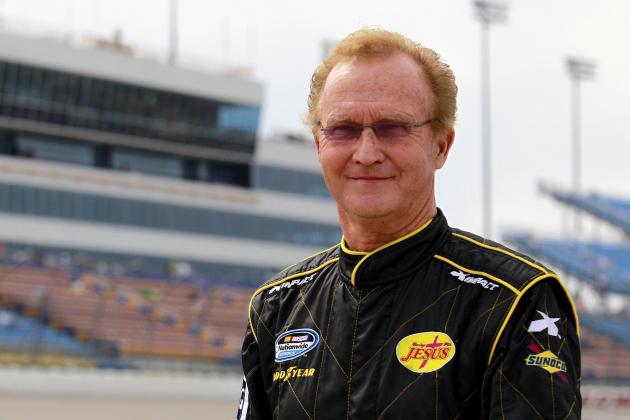 Sean Gardner/Getty Images

Age: 71
Last month, Morgan Shepherd broke the record for oldest driver to ever start a race. He's been around NASCAR since 1970.
You'd think that a guy his age would want nothing more than to just sit around and watch re-runs of The Price is Right or something, but he just can't get out of the car or stop going fast.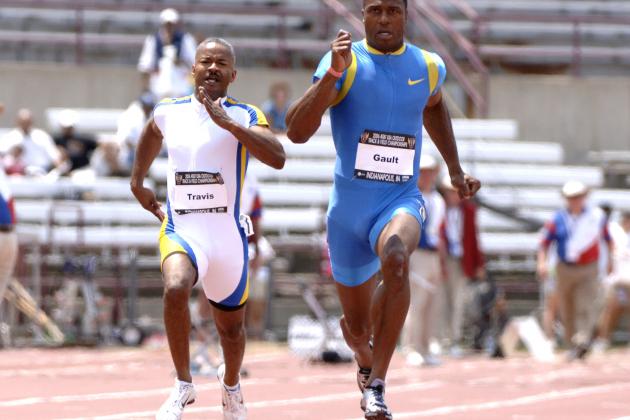 Al Messerschmidt/Getty Images

Age: 53
When lining up next to a guy over 50 years old in a race, you'd think you'd dust him, right?
That's usually true—unless that guy happens to be Willie Gault.
As a the Bears' 1983 first-round draft pick, Gault has always shown great athleticism, but after his football days, he excelled even more by setting world records in the 50-to-54 age group in the 100 and 200-meter dashes.
Age: 50
We all know that Michael Jordan is often mentioned as not only the best basketball player to ever lace 'em up, but also as one of the biggest competitors out there.
So it shouldn't come as a surprise that "His Airness" took to the skies again during a basketball camp that he hosts.
It's impressive enough that he still hops like that at 50, but throwing one down wearing baggy jeans and a long-sleeve shirt makes this even more dope.
Age: 83
It's not too often you'd be in a gym and have an 83-year-old guy ask if you could spot him while he puts up on the bench.
Then again, there aren't too many guys like Ray Moon.
As the oldest bodybuilder, Moon flexed his muscles against dudes half his age earlier this year after taking the last few years off to battle with cancer.
Not only for kicking his diseases ass, but probably ours too—here's to you Mr. Moon.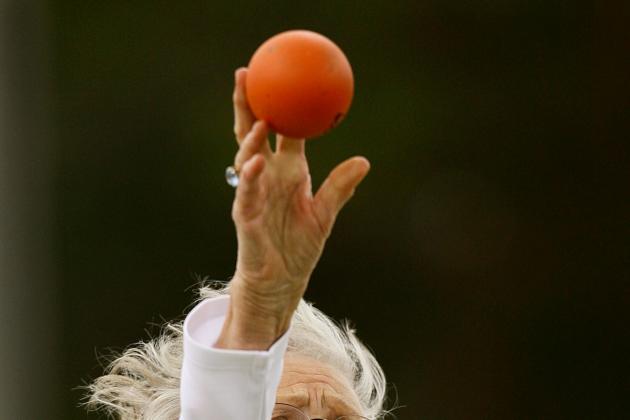 Mark Nolan/Getty Images

Age: 94
Holding 17 world records in numerous track and field events for her age group (90-95), Olga Kotelko has been described as one of the world's greatest athletes.
Even with all of her accomplishments as an athlete, the then 90-year-old had the honor to carry the Olympic torch in the relay to its lighting before the Vancouver Games back in 2010.
Her athleticism is so rare that she's actually the subject of a study at McGill University to help understand aging.
Age: 93
When people think of surfer dudes, they probably talk about Kelly Slater or Laird Hamilton, but 93-year-old John Zapotocky should catch your eye.
This video might be from a few years ago, but he refuses to give up his surfboard, stand-up paddling since the 1940's.
I probably won't even be able to even stand when I'm over 90, let alone balance myself on a surfboard.
Image via ironman.com
Age: 58
As someone who has run a bunch of half and full marathons, I'm pretty stoked when I finish a race—especially if a set a PR (personal record).
But thanks to people like Laura Sophiea, I'm reminded that I could always push myself a little bit further.
Sophiea just happens to be one of the most successful Ironman athletes ever and actually competed in four triathlons last year—at age 57.
It's pretty safe to say she's in a lot better shape than all of us.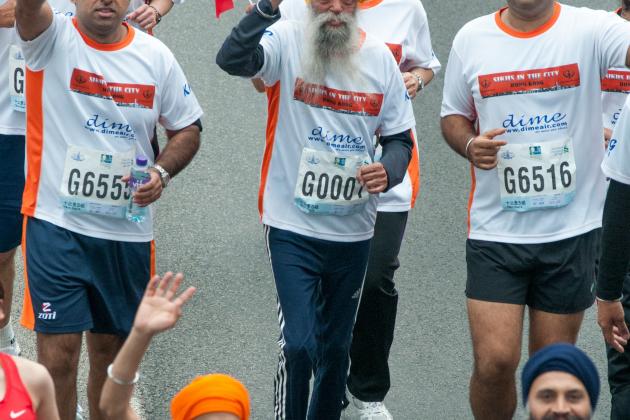 Getty Images/Getty Images

Age: 101
Although he just recently retired from competitive races, Fauja Singh still has some impressive stats when it comes to marathons.
Taking up long-distance running just over a decade ago—when he was still a young buck at 91—Singh has completed nine marathons since.
For the record, that means that the 101-year-old has eclipsed 235.8 miles in races alone, not including the brutal training for a race.
Sure, he wasn't burning the pavement and winning the things, but talk to us when we walk 26.2 miles in a day at his age.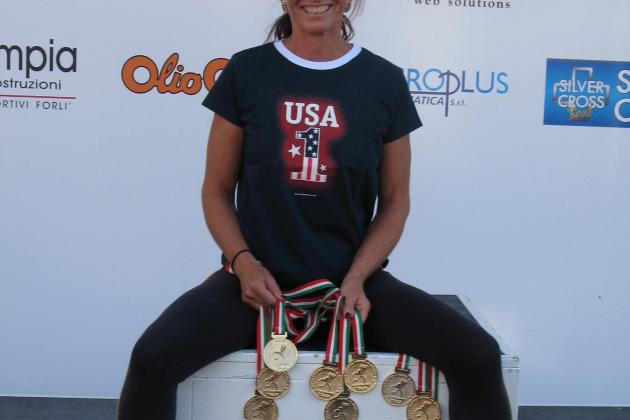 Image via senioren-leichtathletik.de
Age: 66
Known strictly as "Phil," this 66-year-old is one of the greatest athletes in the world—whether you've heard of her or not.
With over 70 gold medals from the World Masters Athletics Championships, her time on the track has helped her become one of the most successful athletes to ever compete and made her an icon in the running community.
She was inducted into the U.S. Track & Field Hall of Fame in 2010.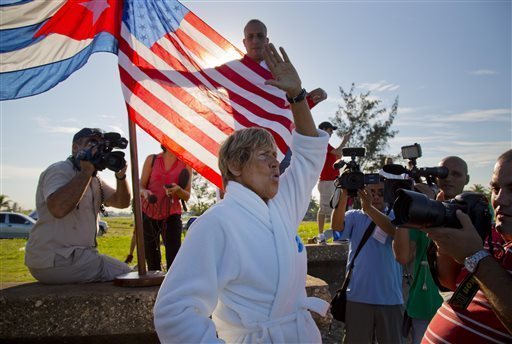 Image via Diana Nyad/AP
Age: 64
I don't care if this lady isn't as successful or as well-known as some of these other athletes on this list, after the feat endurance athlete Diana Nyad just accomplished, she's earned my No. 1 spot.
If you don't think so, go jump in a pool and try swimming just a mile, then multiply that by 110 and add in the treacherous waters and other hurdles Diana overcame to swim from Cuba to Miami last week.
Driving 110-miles can seem like a chore, so anyone who swims it is someone I'll bow down to.