Picking a Mohawk World Football XI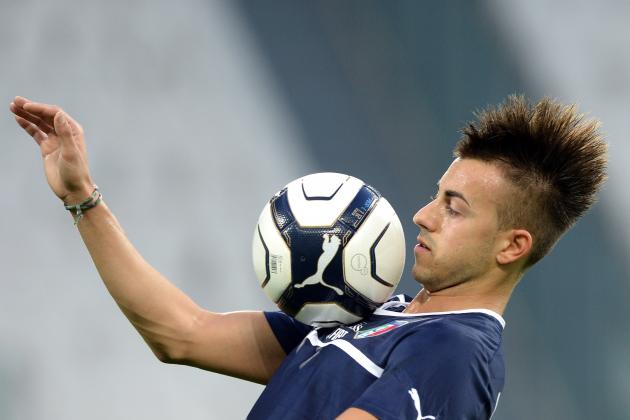 Claudio Villa/Getty Images

The Mohawk tribe of the North American Iroquois confederation have a lot to answer for.
The Native Americans would painfully pluck out their hair, leaving only a small square of hair at the back of the head, but Hollywood movies transmogrified this into a long strip of hair.
Jazz lovers of the 1950s copied it, the punks of the 1970s copied it and now professional footballers are paying tribute to the style.
Without further ado, we present B/R's Mohawk World Football XI, featuring players past and present...
Begin Slideshow

»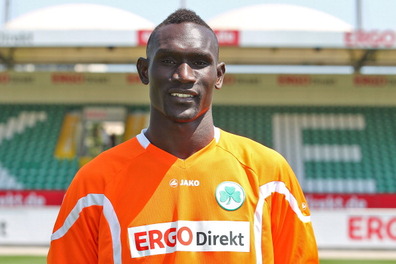 Thomas Niedermueller/Getty Images
It is surprisingly hard to find a goalkeeper with a mohawk—perhaps they don't like the added wind resistance during sideways movement—so the job between the posts goes to Senegalese shot-stopper Issa Ndoye, virtually by default.
After helping them get relegated from the Bundesliga by conceding 60 goals, the 27-year-old left Greuther Furth in the summer for French Ligue 2 side US Creteil. Hopefully he will have better fortunes in the Paris suburb.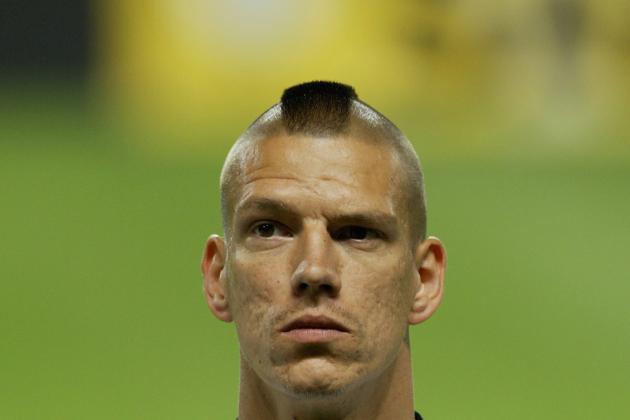 David Cannon/Getty Images

Christian Ziege, who might have been considered Germany's answer to Roberto Carlos, sported a haircut that was much more radical than any of his fellow countrymen in 2002.
In that year, he came very close to becoming the first Mohawked World Cup winner, but Die Mannschaft were defeated by Brazil in Japan.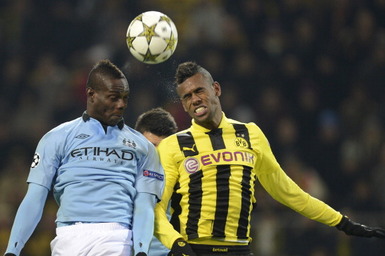 Christof Stache/Getty Images
These days, Brazilian centre-back Felipe Santana sports a shiny bald head, but not so long ago he had a wonderful isometric triangle atop his skull.
Here's the Schalke star playing for BvB last year, coming up for a header with another mohawk legend (more on him shortly). That ball isn't going to know what hit it.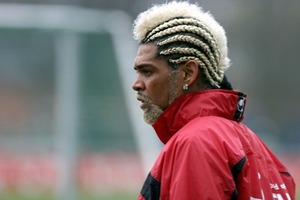 bloggerstobenamedlater.com
Portuguese full-back Abel Xavier sported many terrible bleached-hair-and-beard combos during his career (like this) but the shot above shows the closest he got to a mohawk.
It's really more of a "cornrowhawk," but there's a good chance we just made that term up.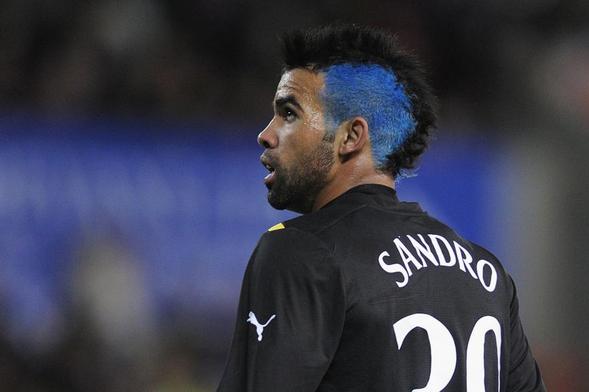 (socqer.com)
Tottenham Hotspur defensive midfielder Sandro is, by all accounts, as mad as a box of frogs.
Over the past few years, the Brazilian has opted for a number of interesting variations on the mohawk, including the Smurf-esque effort above. The red version, which came complete with a rat tail, was even more baffling.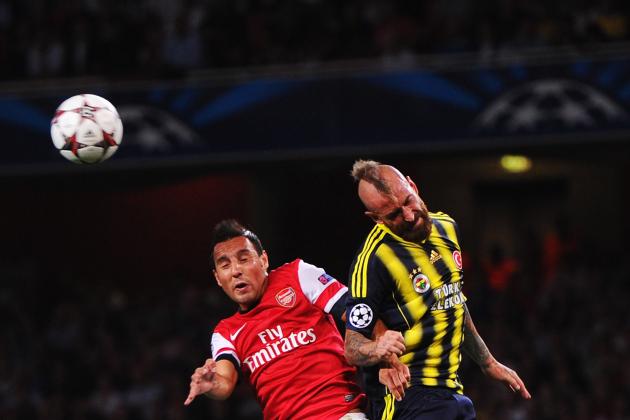 Michael Regan/Getty Images

With his tattoos and Mr T-style facial hair and mohawk, we pity the fool who tries to mess with Fenerbahce's midfield sensation, Raul Meireles.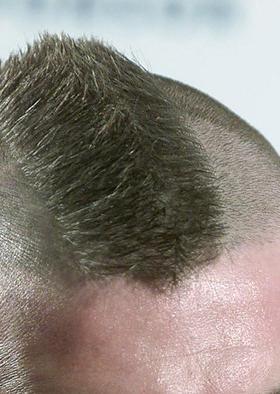 (elevenwarriors.com)
David Beckham has had more hairstyles than any other human on the planet, and right now he is rocking the highly fashionable retro-Scott-Parker-1950s-sideways-swept parting.
Back in 2001, Davey B had a fierce mohawk, with a slit shaved in his eyebrow for extra toughness.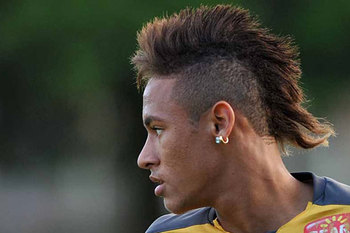 (hellousdaily.com)
Another international superstar with a penchant for changing his hair every five minutes is Neymar. Most of the Barcelona forward's styles have revolved around the mohawk, and he could have passed as an extra in Mad Max with the tall barnet he wore at Santos.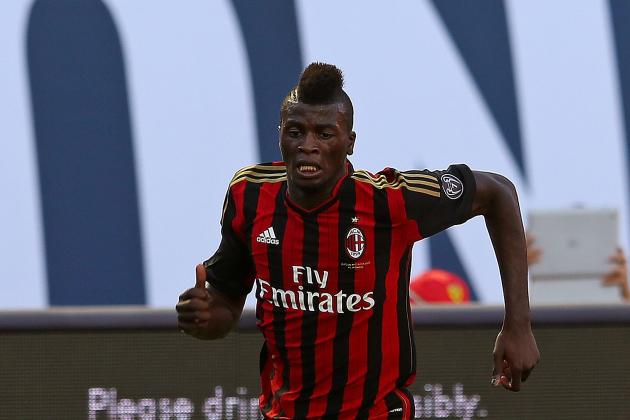 Mike Ehrmann/Getty Images

If you don't have a mohawk and you play in an attacking position at Milan, you're doing something wrong.
French winger M'Baye Niang is towing the party line, having sported the hairstyle in various forms for the past few years. In addition to his recent "chunky" mo', he's also rocked a wafer-thin strip and a dyed peak.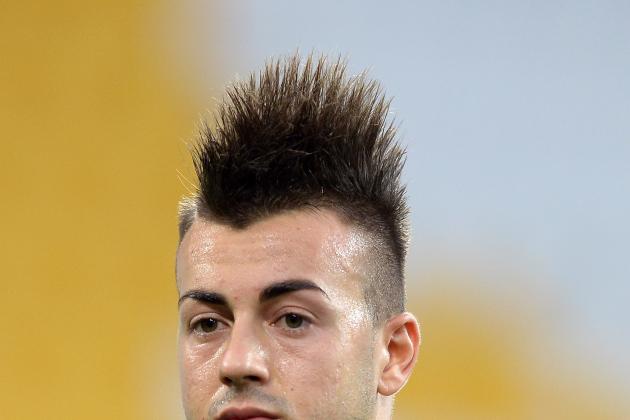 Claudio Villa/Getty Images

If world football was to elect a mohawk king, it would surely be Stephan El Shaarawy. Just look at how tall, mighty and daringly asymmetrical it is.
It gives the 5'10" striker a more imposing frame, and presumably acts like a fin when gliding through Serie A defences.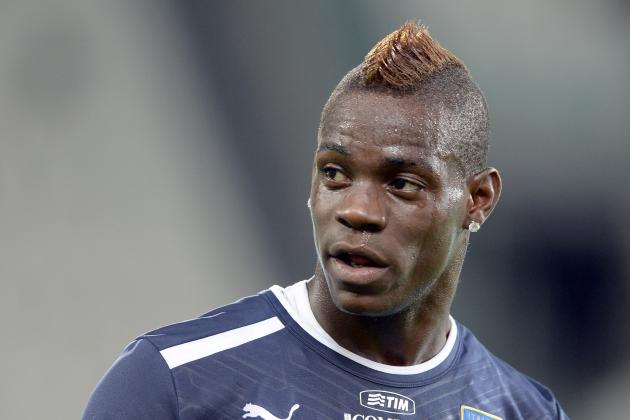 Claudio Villa/Getty Images