The dust has settled after another transfer deadline day whirlwind, and as we head into another round of domestic fixtures, it's time to predict which teams will gain a much-needed three points at this early stage of the season.
Can Liverpool maintain their run of three straight victories with a Monday night triumph over Swansea? Will Manchester United bounce back after defeat at Anfield with a strong showing at home to Crystal Palace? Which recent arrivals will make an instant difference?
Let's take a look at the full schedule, predictions and new signings who could shine on their first appearances.
Premier League Week 4 Match Schedule and Predictions

| | | | | |
| --- | --- | --- | --- | --- |
| Home Team: | vs. | Away Team: | Date, K/O Time and Location: | Prediction: |
| Manchester United | vs. | Crystal Palace | Sept. 14, 12:45 p.m BST, Old Trafford, Manchester. | 3-0 |
| Aston Villa | vs. | Newcastle United | Sept. 14, 3 p.m BST, Villa Park, Birmingham. | 2-1 |
| Fulham | vs. | West Bromwich Albion | Sept. 14, 3 p.m BST, Craven Cottage, West London. | 1-1 |
| Hull City | vs. | Cardiff City | Sept. 14, 3 p.m BST, KC Stadium, Hull. | 1-0 |
| Stoke City | vs. | Manchester City | Sept. 14, 3 p.m BST, Britannia Stadium, Stoke-on-Trent. | 0-2 |
| Sunderland | vs. | Arsenal | Sept. 14, 3 p.m BST, Stadium of Light, Sunderland. | 1-3 |
| Tottenham Hotspur | vs. | Norwich City | Sept. 14, 3 p.m BST, White Hart Lane, North London. | 1-1 |
| Everton | vs. | Chelsea | Sept. 14, 5.30 p.m BST, Goodison Park, Liverpool. | 1-2 |
| Southampton | vs. | West Ham United | Sept. 15, 4 p.m BST, St. Mary's Stadium, Southampton. | 2-0 |
| Swansea City | vs. | Liverpool | Sept. 16, 8 p.m BST, The Liberty Stadium, Swansea. | 1-2 |
Fixtures via BBC Sport.
New Signings Who Will Make the Difference in Week 4

Marouane Fellaini, Manchester United
The presence of a midfield destroyer in Manchester United's centre is something of a novelty right now. David Moyes may have hunted creative types during a summer of terrible failings—think Cesc Fabregas and Ander Herrera—but the Premier League champions ended up with an afro-haired Belgian who can make a real difference.
His job starts with an important game against Crystal Palace. United's recent loss to Liverpool and upcoming match against Manchester City ensures the Red Devils must win at Old Trafford.
Fellaini can dominate a Palace midfield that has struggled to maintain momentum for 90 minutes this season. Although Ian Holloway's side will arrive in confident form after a 3-1 victory against Sunderland, facing United on their own turf is a different prospect altogether.
A confident performance from Fellaini will give everyone at the Theatre of Dreams greater hope heading to the Etihad.
Gareth Barry, Everton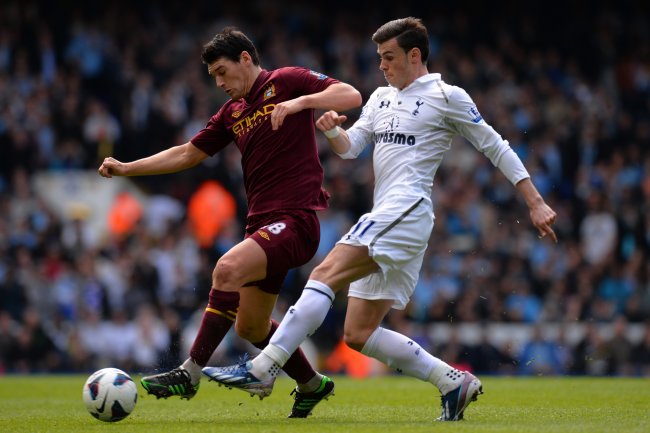 Shaun Botterill/Getty Images
Fellaini's exit will give Gareth Barry the perfect chance to impress his new fans at Goodison Park. The English midfielder joined Roberto Martinez's team on loan until the end of the season, as reported by Graeme Yorke of the Daily Mail.
Barry is a mechanical midfielder who can add real steel to Everton's centre. His experience across all levels of the game make him a natural leader, even if this attribute was stifled under the weight of Manchester City's robust squad. As Barry proved during his time with Aston Villa, he is more effective when he is given the freedom to lead others.
The 32-year-old needs to be a big fish in a smaller pond. Everton fans will quickly grow to appreciate his calmness in possession, dogged tackling and ability to start attacking moves from behind the halfway line.
Chelsea pose a stern test on Barry's debut, but a decent result has the power to quickly build his reputation on Merseyside.
Other New Signings to Watch During Week 4

| | |
| --- | --- |
| Name: | Fixture: |
| Mesut Ozil, Arsenal | Sunderland vs. Arsenal |
| Stephane Sessegnon, West Brom | Fulham vs. West Brom |
| Marko Arnautovic, Stoke City | Stoke City vs. Manchester City |
Fixtures via BBC Sport.
What are your predictions for the upcoming round of Premier League fixtures? Which signings will make an instant impact? Share your thoughts in the comments section below and be sure to discuss the matches with me on Twitter: