Urijah Faber vs. Frankie Edgar Head-to-Toe Breakdown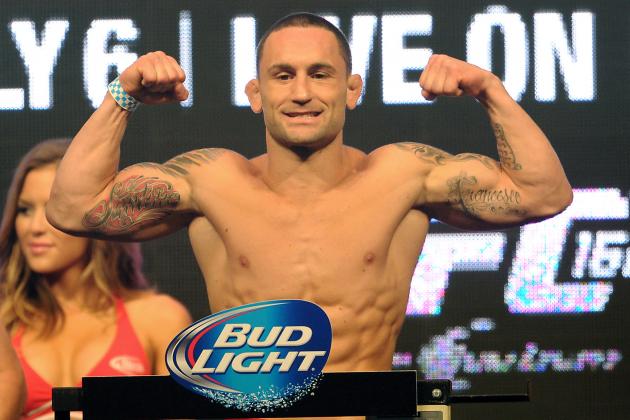 Jayne Kamin-Oncea-USA TODAY Spor

Urijah Faber took care of business on the inaugural UFC on Fox Sports 1 card on August 17th, and now the question turns to who is next for the No. 2-ranked bantamweight in the division.
No. 3-ranked featherweight Frankie Edgar seems to be the popular choice. It is a fight that is intriguing, and makes sense for fight fans. It has little title implications, but in the pound-for-pound realm it means a lot.
Edgar got off his losing streak with a decision win over ultra-tough Charles Oliveira. He is still a fight or two away from challenging for gold once again. That makes Faber a realistic possibility as it is a marquee fight.
If the fight gets signed, it will be one of the most anticipated bouts of early 2014. This is your early breakdown for the fight.
Begin Slideshow

»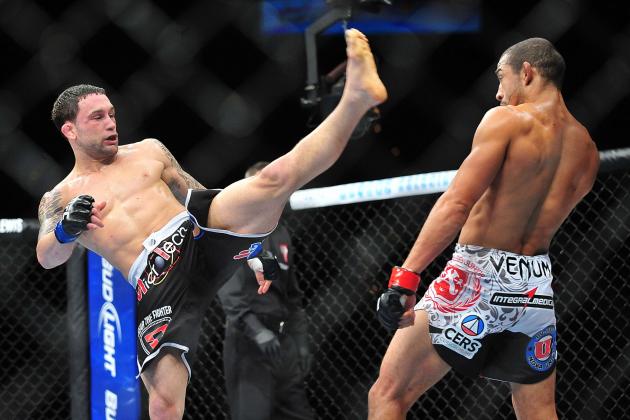 Gary A. Vasquez-USA TODAY Sports

This fight is interesting no matter where it takes place. Both Edgar and Faber are well-rounded fighters who have been at the top of their game for years.
On the feet, Faber is a bit more diverse in his attack. Edgar is known for his impeccable boxing, but he also utilizes leg kicks in his attacks. Each fighter also has defensive holes.
There is a slight advantage to Edgar because of his movement. His footwork and head movement has allowed him to strike with the elite level fighters and survive. More often than not, it has allowed him to win. Against a smaller competitor in Faber, it is even more of an advantage.
Edgar's boxing and movement gives him the nod in the stand-up.
Edge: Edgar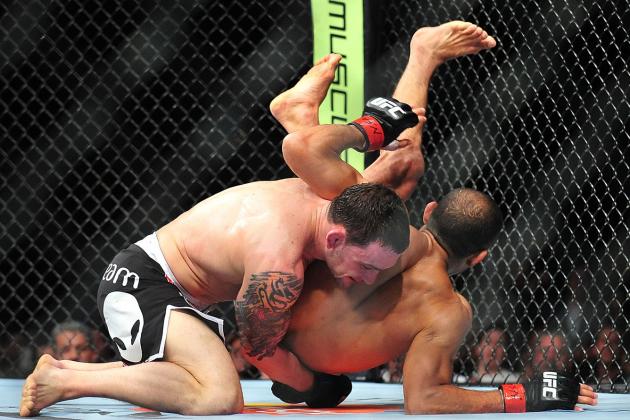 Gary A. Vasquez-USA TODAY Sports

Faber is no slouch in the grappling department. However, this is Edgar's category firmly.
All that really needs to be said is that Edgar has takedowns over two of the best fighters with takedown defense in UFC history: BJ Penn and Jose Aldo.
Edgar and Faber both can switch their levels quickly off their strikes, but Edgar has something special. To be able to take down the aforementioned Penn and Aldo is impressive. It helped him grab the UFC Lightweight Championship, and nearly dethrone Aldo.
In this particular matchup, it may be their effective striking that determines how well their grappling goes. The level changes have to be quick and precise. Edgar has shown the ability to take down the best, and that gives him the edge.
Edge: Edgar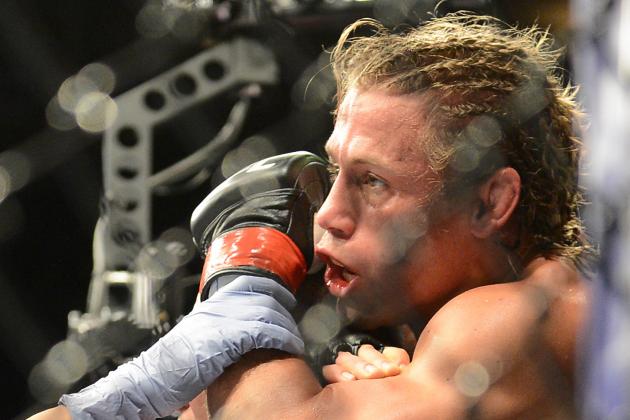 Jayne Kamin-Oncea-USA TODAY Sports

Of the two, Faber is more submission savvy in an MMA fight.
However, Edgar's submission defense is very underrated. He has survived many tough spots throughout his career. Will Faber be able to finish him? Unlikely, but percentage wise he is more likely to get the submission between the two.
Faber has two recent submissions against two quality opponents; Ivan Menjivar and Scott Jorgensen were not able to stop Faber from tapping them out.
Edgar has good submissions of his own, and with his wrestling he may be in better position throughout the fight. However, strictly speaking on submissions, Faber takes the category.
Edge: Faber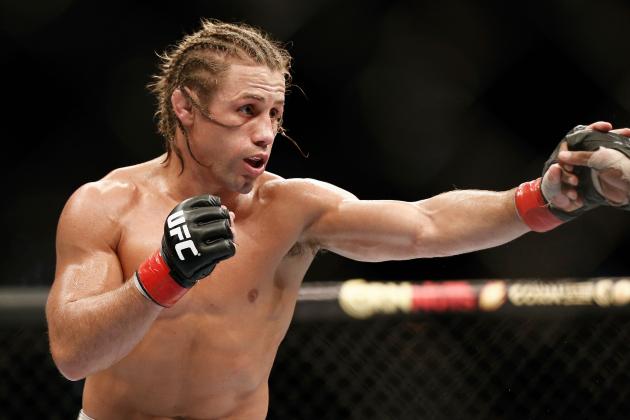 Winslow Townson-USA TODAY Sports

Edgar's X-Factor: Using His Size
For once in his career, Edgar will be the bigger man.
This is his chance to use his size to his advantage. The speed difference between them is virtually null and void. This will allow Edgar to cut off the cage, and force Faber to fight his fight. Edgar may only get one shot at being the bigger guy so he best use it to his advantage.
Faber's X-Factor: Force Edgar to be One Dimensional
Both fighters are extremely dynamic. Faber has to make Edgar be one dimensional in this fight. He cannot allow Edgar to mix it up. He will lose handily if does.
Edgar's boxing and wrestling are lethal as a combination, and they are damn good on their own. It is hard enough to topple Edgar without forcing him into one or the other. Faber is competent in all areas, and by forcing Edgar to do one or the other, he can try to find small holes.
Faber needs to pick his poison.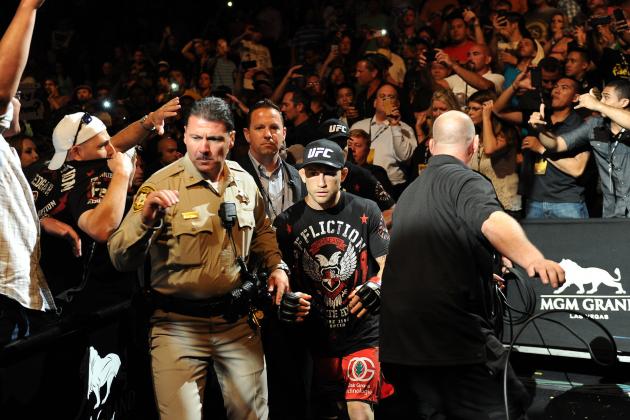 Jayne Kamin-Oncea-USA TODAY Spor

Overall, the nod goes to Edgar.
The speed differential won't be much, if any at all, and Edgar will actually be the bigger, stronger fighter in this particular matchup. That will allow him to accomplish what he wants to nab the win.
Don't get me wrong, Faber is a live dog in this fight. He has the tools to shock Edgar.
I don't think Faber will be stopped by Edgar, but I think it's a clean sweep on the cards for the former UFC champion.
Prediction: Edgar defeats Faber by unanimous decision