NFL Scores Week 1: Squads That Will Improve from Poor Showings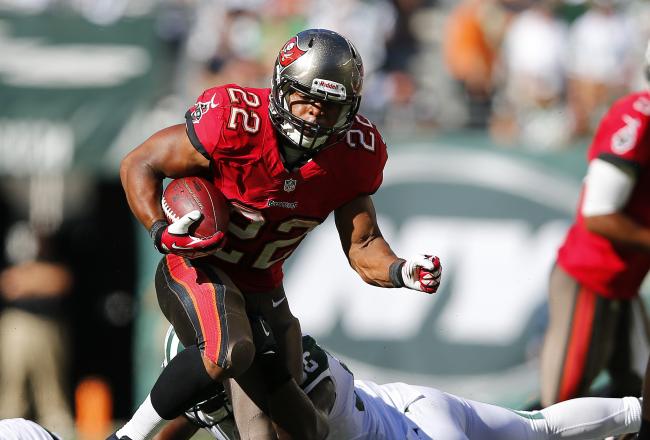 Rich Schultz/Getty Images
Week 1 was as unpredictable as it gets in the NFL.
Unexpected strong showings from teams like the New York Jets and Buffalo Bill laughed in the face of predictions everywhere and further reinforced the notion the NFL has plenty of parity to go around.
The flip side, of course, are teams with poor showings looking for a way to rebound in Week 2. The season is young, so there is plenty of time for things to change for the better, especially now that weaknesses have been identified in live action.
Here are three teams that will turn things around in a hurry starting next week.
NFL Week 1 Scores

| | |
| --- | --- |
| Denver Broncos 49 | Baltimore Ravens 27 |
| New England Patriots 23 | Buffalo Bills 21 |
| Chicago Bears 24 | Cincinnati Bengals 21 |
| Miami Dolphins 23 | Cleveland Browns 10 |
| Detroit Lions 34 | Minnesota Vikings 24 |
| Indianapolis Colts 21 | Oakland Raiders 17 |
| New Orleans Saints 23 | Atlanta Falcons 17 |
| New York Jets 18 | Tampa Bay Buccaneers 17 |
| Tennessee Titans 16 | Pittsburgh Steelers 9 |
| Seattle Seahawks 12 | Carolina Panthers 7 |
| Kansas City Chiefs 28 | Jacksonville Jaguars 2 |
| St. Louis Rams 27 | Arizona Cardinals 24 |
| San Francisco 49ers 34 | Green Bay Packers 28 |
| Tennessee Titans 16 | Pittsburgh Steelers 9 |
| Kansas City Chiefs 28 | Jacksonville Jaguars 2 |
| New Orleans Saints 23 | Atlanta Falcons 17 |
ESPN
Seattle Seahawks
Anyone predicting the Seattle Seahawks would struggle in Carolina feels pretty good right about now. Russell Wilson managed to throw for 320 yards and a touchdown, but the Seahawks would only score 12 points in an ugly 12-7 victory.
Russell's numbers were not outlandish, but running back Marshawn Lynch's 43 yards on 17 carries for a horrific 2.5 yards-per-carry average is worth pointing out.
The good news is Seattle still escaped with a victory on the heels of its defense, which limited explosive Carolina quarterback Cam Newton to just 125 yards passing.
Next week, Russell and Co. must face the defending NFC champion San Francisco 49ers, but without having to travel another 2,000 miles for that contest, Seattle should be back on track with fresh legs.
Tampa Bay Buccaneers
What an embarrassment the Tampa Bay Buccaneers suffered on the road in Week 1 against everyone's favorite punching bag, the New York Jets.
Was Tampa Bay's loss a fluke?
Tampa Bay mustered just 250 yards of offense while giving up over 300 to a woeful team led by rookie quarterback Geno Smith, who had his way with a secondary led by Darrelle Revis with 256 yards and a score.
The Buccaneers return home next week with their heads low after a last-second penalty lost them the game in New York.
Things don't get any easier as the defense will have to rebound quickly against a New Orleans Saints offense fresh off a major victory over the Atlanta Falcons.
The debacle in New York will serve as a wake-up call for Tampa Bay and running back Doug Martin, who averaged just 2.7 yards per carry. While it will be insanely difficult to overcome the Saints, the offense will at the very least get its groove back against a miserable defense.
Cleveland Browns
The new coaching staff in Cleveland led by Rob Chudzinski made a boneheaded decision that cost the Browns a game in Week 1 against the Miami Dolphins, 23-10.
It's simple—the Browns fell behind, panicked and elected to stop feeding the ball to running back Trent Richardson.
That's a serious issue for any offense as a one-dimensional look is easier for defenses to shut down, but it's an especially horrible decision with a back as talented as Richardson.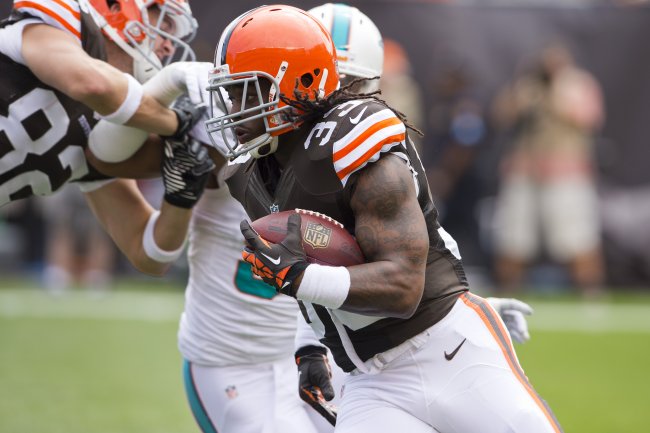 Jason Miller/Getty Images
Richardson only received 13 carries in the contest, which turned into 47 yards. Quarterback Brandon Weeden was asked to throw a ridiculous 53 times, resulting in three interceptions and a 48.4 quarterback rating.
Will the Browns feed Richardson the ball more?
Consider the laughably bad strategy in Week 1 a learning experience for a new staff.
There is absolutely no excuse to abandon the running game in Cleveland, and it took a piece of humble pie to learn the lesson. Richardson gained 950 yards and scored 11 times last season as a rookie while battling nagging injury issues.
Week 2 presents a serious challenge for Cleveland against the Baltimore Ravens, but with a lesson learned, the Browns will put up a serious fight while rolling with a more balanced offense.
Follow B/R's Chris Roling on Twitter for more news and analysis @Chris_Roling
This article is
What is the duplicate article?
Why is this article offensive?
Where is this article plagiarized from?
Why is this article poorly edited?