The Most Intriguing NHL Players to Watch During 2013-14 Training Camps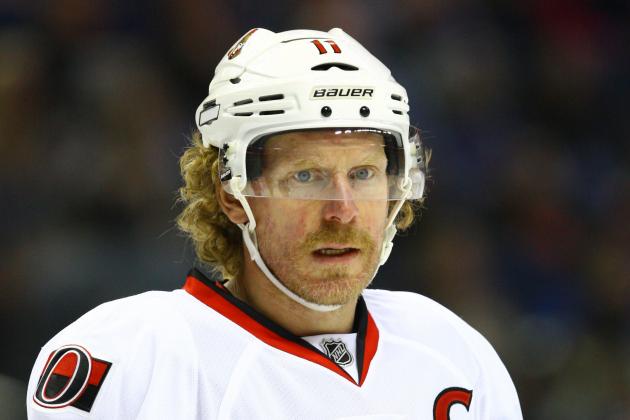 USA TODAY Sports

For all 30 franchises across the NHL, training camps will begin this week with a plethora of fresh faces and hungry newcomers.
Movers and shakers from the 2013 free-agency crop, trade market and draft class will attempt to make their mark in their new home. Meanwhile, coaching staffs will try to sort out the roster contenders from the one-year-away's and find depth chart slots for new arrivals.
From the fan perspective, training camp offers an opportunity to see players grow into their niches before the season faces off next month.
Which recently acquired stars and highly touted prospects should be most worth keeping an eye on as September progresses? We point out 15 particularly intriguing players on the coming slides.
Note: Players listed in alphabetical order.
Begin Slideshow

»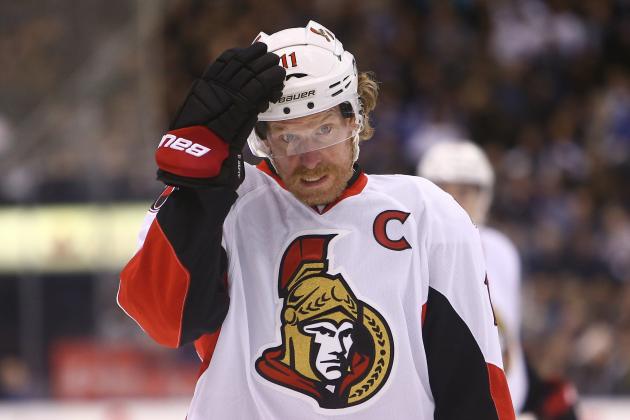 Tom Szczerbowski-USA TODAY Sport

2012-13 Stat Line: 47 GP, 10 G, 26 P (NHL Ottawa Senators)
Daniel Alfredsson spent the first 17 seasons of his NHL career in one place—Ottawa.
Now, he's in Detroit. And everything is different.
Can the beloved veteran successfully transfer all the experience he's gained in 1,178 career appearances from the Ontario to Michigan? Can he, at 40, really live up to expectations on the new-look Red Wings?
We'll get some preliminary answers very soon.
Jamie Squire/Getty Images

2012-13 Stat Line: 53 GP, 21 G, 47 P (SM-Liiga Tappara Tampere)
The No. 2 selection in last June's draft will immediately step in alongside Jonathan Huberdeau as a leader of the Florida Panthers' offense this autumn.
As a 17-year-old with precisely zero North American hockey games under his belt and a rather dismal supporting cast, however, his success will be far from guaranteed.
A chemistry-building training camp will be crucial for Barkov's swift transition.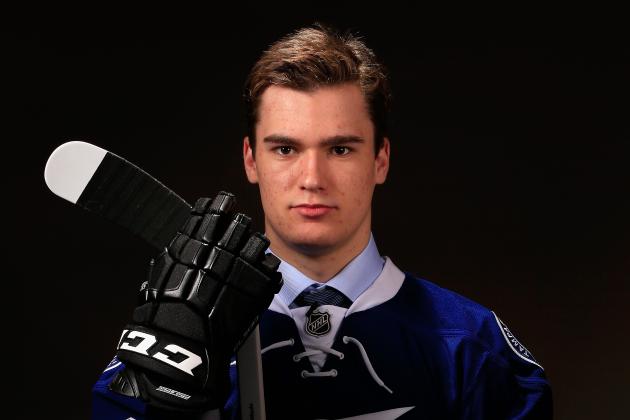 Jamie Squire/Getty Images

2012-13 Stat Line: 49 GP, 41 G, 105 P (QMJHL Halifax Mooseheads)
Few top prospects will ever have as promising of a situation as Jonathan Drouin will from day one in the NHL on—a penciled-in spot on the same line as the league's defending first- and second-ranked scorers (Martin St. Louis and Steven Stamkos, respectively).
Will this year's No. 3 choice be able to take advantage of his unbelievably promising opportunity?
The next weeks, while he attempts to mesh in with the two long-time superstars, will serve as a great predictor.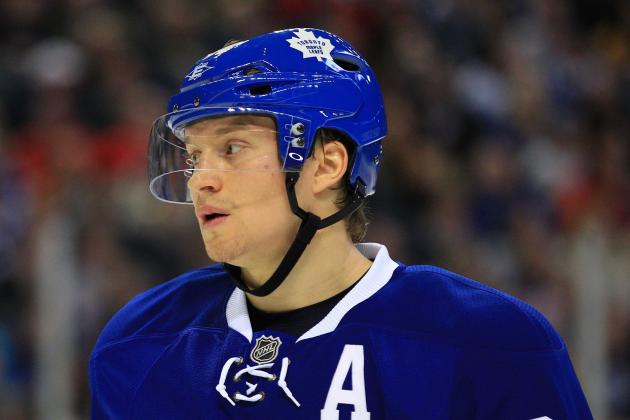 Kevin Hoffman-USA TODAY Sports

2012-13 Stat Line: 48 GP, 9 G, 16 A (NHL Toronto Maple Leafs)
Grabovski's departure from Toronto this summer was a brutally ugly one.
After being bought out by the Leafs, the 29-year-old German called former coach Randy Carlyle a "[expletive] idiot" and exploded about his unsatisfactory role:
If you don't like something tell (expletive) right away, don't put me on the bench, healthy scratch [me] or something. Don't put me on a (expletive) third line and then (expletive) play me six minutes in a game.
Will he carry that enigmatic and divisive attitude into Washington in 2013-14? Or will he put his lingering bitterness to use in the box score?
The Capitals' training camp could help fans get a slightly better idea of which Grabovski they'll be watching.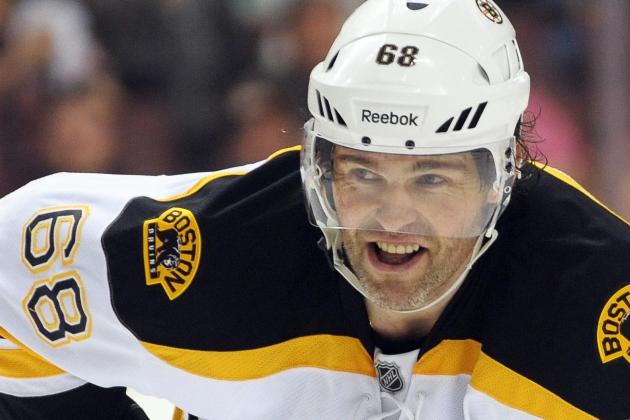 Eric Hartline-USA TODAY Sports

2012-13 Stat Line: 45 GP, 16 G, 35 P (NHL Dallas Stars/Boston Bruins)
This summer, Jaromir Jagr was signed to a one-year, $4 million contract by the Devils, who took a risk on the 41-year-old's perennial consistency.
However, they didn't have much of a choice. All three top scorers from the Devils' last full campaign—Ilya Kovalchuk, Zach Parise and David Clarkson—have all since departed, leading their aging offense on the verge of complete implosion.
Most of the hockey universe doubts Jagr's ability to single-handedly revive it, but he'll have the opportunity to prove it wrong this fall.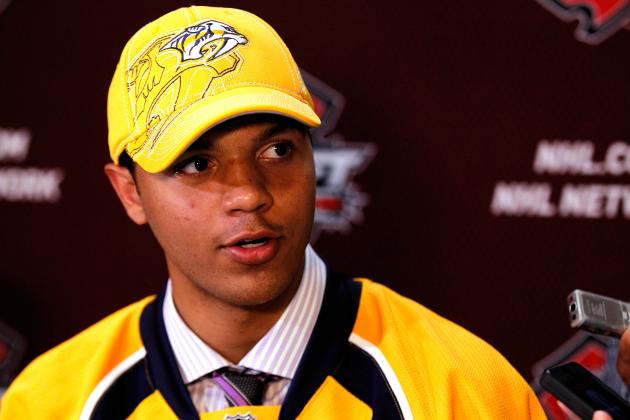 Mike Stobe/Getty Images

2012-13 Stat Line: 61 GP, 14 G, 56 P (WHL Portland Winterhawks)
After falling to the Nashville Predators at fourth overall in the 2013 draft, Seth Jones surely knew he was joining one of the NHL's most imposing defenses over the past half-decade.
It's unlikely he imaged that he would be pairing on opening day with mega-star Shea Weber, though. Per coach Barry Trotz (via Josh Cooper of The Tennessean):
In your long-term vision you'd like to see that, both of them at some point playing together. You're going to see that in the preseason, and some of the scrimmages. I'll do that on purpose to let them rub shoulders a little bit.
Can Jones' play truly warrant a partnership with Weber as the season progresses? We might find out fairly soon.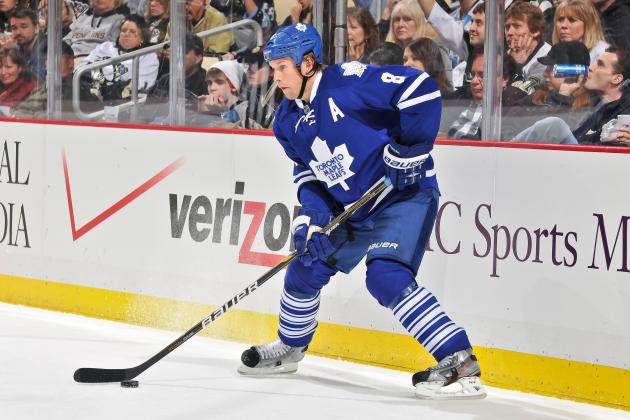 Jamie Sabau/Getty Images

2012-13 Stat Line: 4 GP, 0 G, 0 P (NHL Toronto Maple Leafs)
Former All-Star defenseman turned AHL-doomed cap hit disaster Mike Komisarek wasted little time finding a new home this summer, inking a contract with the Hurricanes just hours after the start of free agency.
Per Komisarek (via Luke DeCock of the News & Observer):
(Carolina) was really the only team I thought was a perfect fit before the whole free-agency process started. At the end of the day, I didn't want to hold out for the best contract. I wanted to go somewhere where I could regain my confidence and get back to my old self.
Lost in all the optimism over a fresh start, though, is the fact that Komisarek has played just 49 NHL games since the 2010-11 campaign (and has scored just five points in those matches).
Will the 31-year-old blueliner be able to jump-start his career again in Raleigh, or will his on-ice efforts fail to back up his encouraging talk?
Winning a job in the Hurricanes' highly competitive back-end training camp battle could go a long way to proving the former.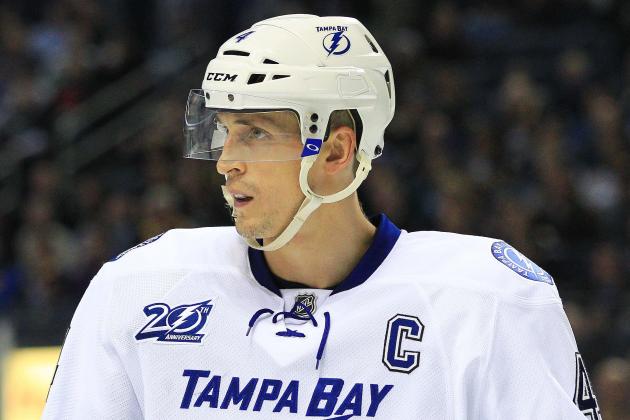 Kevin Hoffman-USA TODAY Sports

2012-13 Stat Line: 39 GP, 10 G, 32 P (NHL Tampa Bay Lightning)
Vincent Lecavalier's 15-year stint with the Lightning drew to a close this summer as the team bought out his overpriced contract.
He's found a interesting and promising new gig in Philadelphia—much like Lecavalier, the Flyers are also trying to re-establish themselves after a few years of decline.
However, no one knows how the 33-year-old will transition to a different team. After all, he's never tried it before.
The coming weeks could be crucial for Lecavalier's chances of remaining a top-six stalwart.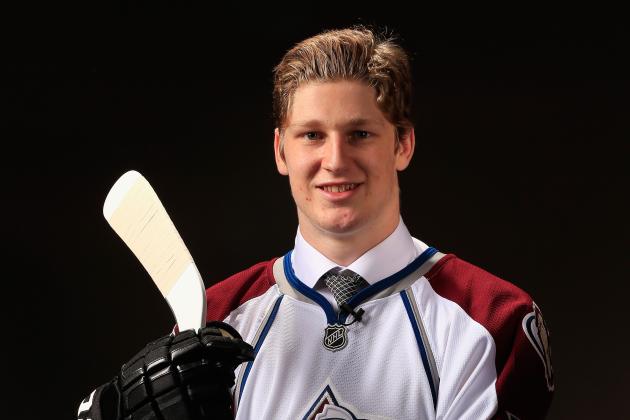 Jamie Squire/Getty Images

2012-13 Stat Line: 44 GP, 32 G, 75 P (QMJHL Halifax Mooseheads)
It's been well over a decade since the No. 1 overall pick has failed to develop into a top-line or first-pairing stud.
Fast-rising prospect Nathan MacKinnon has done nothing to prove he'll break the trend, but he needs to be careful—facing the immense wall of expectations he currently is, a single inkling of doubt has the ability to shatter an entire psyche of confidence instantly.
Does MacKinnon stand a chance of matching the enormous projections set out for him in his rookie year in Colorado? This month should provide at least a sneak preview.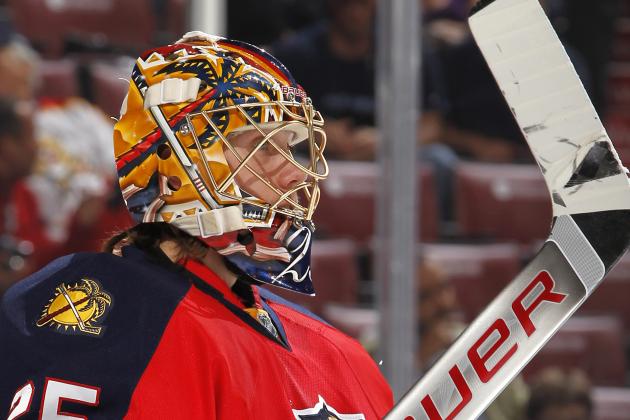 Joel Auerbach/Getty Images

2012-13 Stat Line: 16-15-2, 2.65 GAA, .920 Save Percentage (AHL San Antonio Rampage)
Swedish 6'6" netminding monster Jacob Markstrom is widely regarded as one of the best up-and-coming goaltenders in North America.
Now, he's going to have to prove it.
Jose Theodore is out. Scott Clemmenson is out. Florida's No. 1 goalie position is primed for Markstrom and Markstrom.
Can the 23-year-old finally bring his AHL dominance into the NHL, where he's previously won just 10 of 31 appearances and posted a woeful 3.06 GAA?
The Panthers are betting all their chips on it.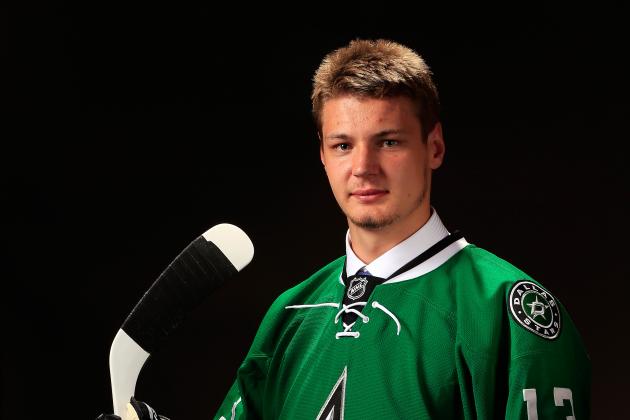 Jamie Squire/Getty Images

2012-13 Stat Line: 18 GP, 4 G, 6 P (KHL Traktor Chelyabinsk)
The Dallas Stars are expecting a lot out their two new youngsters, Valeri Nichushkin and Tyler Seguin (see slide No. 14), this season.
For 18-year-old, 6'4" Russian forward Nichushkin, the biggest obstacle could well be sheer expectations—rarely do 10th overall picks create half as much hoopla as Nichushkin did with his surprising slide down the draft board back in June.
He's coming from Russia, but will bring little to no professional KHL experience with him. Nonetheless, Dallas general manager Jim Nill has high hopes for his rookie campaign, telling the Dallas Morning News that the team is "moving forward and getting him ready for the NHL.''
A strong, consistent training camp would be a great first step in Nichushkin's transition.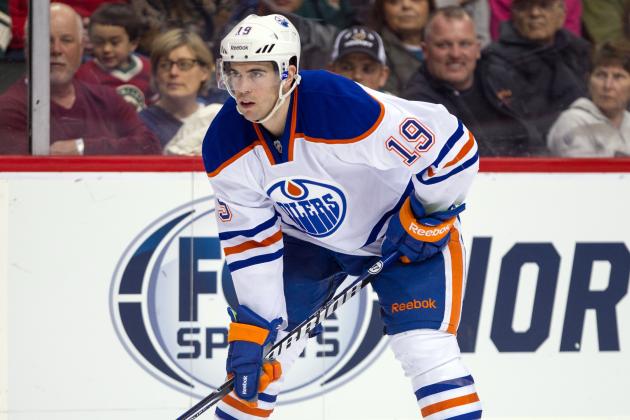 Brace Hemmelgarn-USA TODAY Sports

2012-13 Stat Line: 48 GP, 8 G, 27 P (NHL Edmonton Oilers)
Justin Schultz entered last season as Edmonton's anticipated top defenseman.
Yet the 23-year-old NCAA standout's rookie NHL campaign fell a little flat. His 27 points in 48 games looked good on the box score, but his plus/minus rank of 286th among 290 blueliners around the league (with a dismal minus-17 rating) certainly didn't.
Can Schultz post a rebound sophomore campaign in 2013-14? Oilers' supporters might get a bit of an idea in the coming weeks of training camp.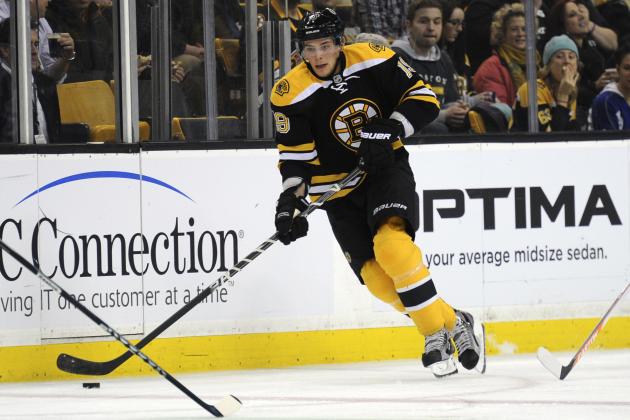 USA TODAY Sports

2012-13 Stat Line: 48 GP, 16 G, 32 P (NHL Boston Bruins)
"In the end, I know I made wrong choices and bad decisions," Tyler Seguin told reporters Monday of his tumultuous, now-concluded tenure in Boston (h/t USA Today).
First, I want to earn the respect of my teammates. I want to prove something to my coaches and the Dallas fans. In Boston, I was connected to the fans. I want to find that in Dallas."

All of that is great news for the Dallas Stars, who are betting a large chunk of their 2013-14 offensive production and essentially the future of their entire center unit on Seguin's on- and off-ice reliability in Texas.
Can he convince his new teammates of his newfound accountability this season? His first chance—in training camp—is just a few days away.
USA TODAY Sports

2012-13 Stat Line: 48 GP, 6 G, 27 P (NHL New York Islanders)
Attempting to fix the struggles of their 23rd-ranked defense from a year ago, the Philadelphia Flyers traded for and signed former Islanders captain Mark Streit this offseason.
That's a lot of weight to place on the shoulders of a 35-year-old defenseman coming off a rather weak campaign, though. Streit recorded an awful minus-14 rating and depressing -5.2% offensive zone start/finish ratio with the Isles in 2012-13.
Is Streit going to be the starring veteran the Flyers expect him to be, or will general manager Paul Holmgren's unrestrained impatience on the trade market come back to bite them again?
His training camp and preseason performance could help to provide an early answer.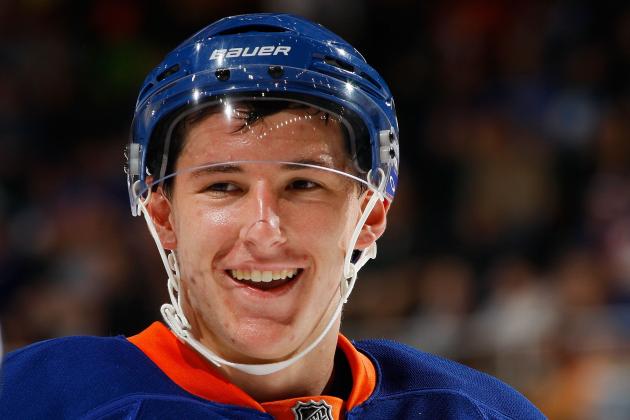 Mike Stobe/Getty Images

2012-13 Stat Line: 53 GP, 34 G, 94 P (OHL Niagara IceDogs)
The New York Islanders feel the time has finally for former No. 5 selection Ryan Strome to begin his NHL rookie campaign.
He's has torn up Canada's junior leagues over the past three season (averaging a whopping 1.63 points per game with Niagara) but has yet to get a shot in the big leagues.
Strome probably fit right into the Islanders' top two lines this season. But, with no professional experience to build upon, Strome could also instead prove to be the second coming of Nino Niederreiter—and that experiment didn't work out too well for the Isles.
Strome's integration into the NHL style of play should be one of the top storylines rolling out of the Islanders' camp.