Floyd Mayweather's Defensive Prowess Will Be Deciding Factor vs. Canelo Alvarez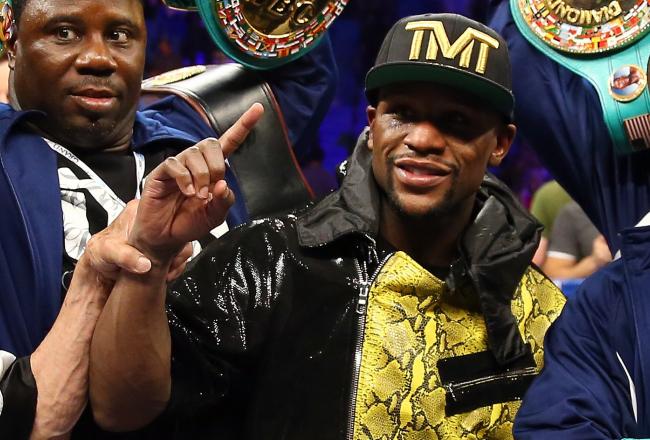 Al Bello/Getty Images
Canelo Alzarez is a rising star in the world of boxing, but Floyd Mayweather is still the king.
The two of them will clash on Sept. 14 at the MGM Grand Hotel & Casino in Las Vegas, Nev., in one of the most highly anticipated matches in years.
Money earned his spot on the throne by becoming the best defensive fighter to ever set foot inside a ring, and he'll utilize his superior defense to outfox his young opponent on Saturday night.
Mayweather's return to the ring in May after an extended absence was a revelation to those who thought that his age and lack of recent action would catch up to him.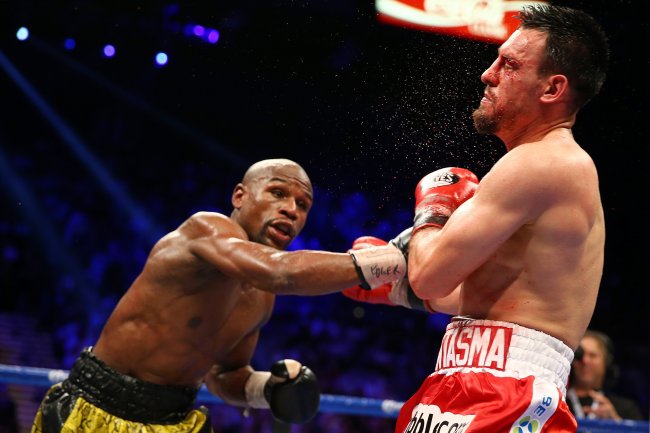 Al Bello/Getty Images
Robert Guerrero thought he had a chance in the first couple of rounds, but Mayweather was simply measuring his opponent during that time. From Round 3 until the end, Money was able to do whatever he wanted to do, countering Guerrero's best shots with powerful right hands.
Guerrero was the No. 3-ranked welterweight at the time, yet Mayweather was like a cat toying with a mouse during that fight.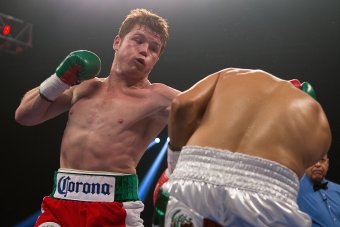 Josh Hedges/Getty Images
Alvarez is an undefeated boxer who features at least as much power—if not more—than any other fighter Mayweather has faced in his career. In his 43 professional fights, Canelo has earned knockouts 30 times, and if he catches Money sleeping with a few of his best shots, the fight could be over.
That assumes Mayweather will give him an opportunity to land those punches, however.
He won't.
Mayweather's defensive shell isn't impenetrable, but he won't be caught unaware by anything Alvarez does on Saturday night. A studious fighter, Money knows what to expect in every fight he enters, and he always has counters to his opponents' strengths.
According to Compuboxonline.com, Mayweather has the best plus/minus rating when it comes to overall connection percentage among active fighters. He lands 41 percent of his punches on average while getting hit by only 17 percent of his opponents' strikes.
No doubt, Alvarez is a ferocious fighter whose combination of power, speed and aggression will carry him through a successful career as one of the world's best fighters.
But he won't defeat the grandmaster of them all on Saturday night.
Mayweather is simply too skilled to be defeated by brute force. When asked about facing a fighter who is younger and bigger, Money didn't hesitate to point out that those factors won't win the fight, as noted by Santos A. Perez of the The Miami Herald:
It's not about the weight—it's about the skills. The skills pay the bills. I can't wait to get in there and compete and test my skills against young guy. I feel good. I'm still hungry.
Mayweather will prove on Saturday night that his skills—especially on the defensive side—are too refined for Alvarez. He'll win by way of a convincing decision and prove once again that he is the greatest fighter of his generation.
Follow me on Twitter @JesseReed78
This article is
What is the duplicate article?
Why is this article offensive?
Where is this article plagiarized from?
Why is this article poorly edited?