7 Reasons Why Celtic Should Fear Barcelona's Wrath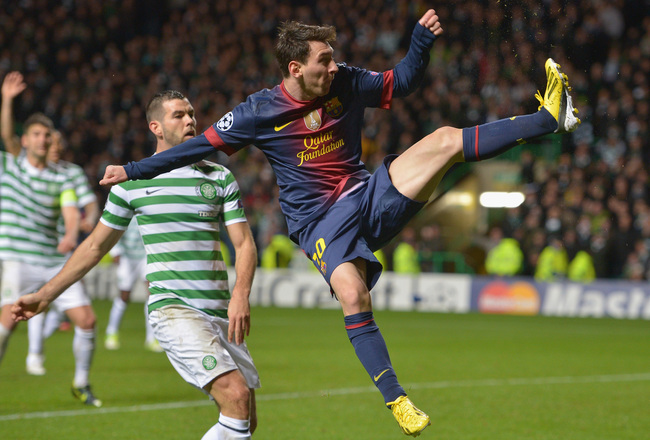 Celtic are unlikely to be able to contain Messi for a second time
Jeff J Mitchell/Getty Images
Celtic will be hoping for a repeat of November 7, 2012 when they take on La Liga leaders Barcelona in the second group stage match in the Champions League.
On that night, Barcelona somehow contrived to lose a match against an opposition who had only two efforts on goal in the entire game, (both scored), and a record low of 16.4 percent overall possession.
It was scandalous, but the quirks of the UCL draw have decreed that Barca can take retribution on the Hoops less than a year after the previous debacle.
Can lightning strike twice?
Let's take a look at why Celtic should be very fearful of Barcelona.
Keep Reading

FC Barcelona: Like this team?