Ranking the 10 Most Underrated NHL Players in the Past Decade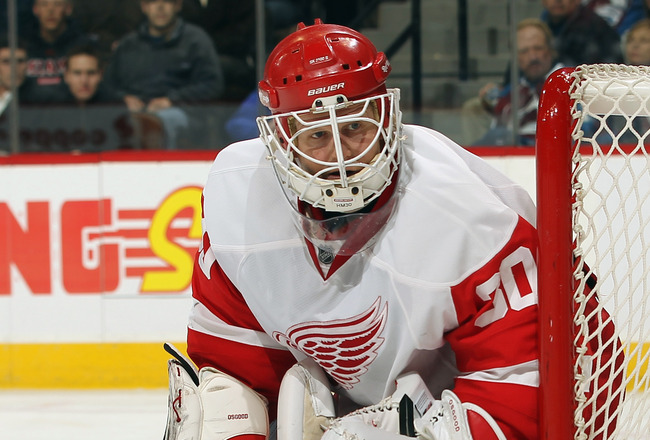 Doug Pensinger/Getty Images
The NHL is full of the most talented hockey players in the world, but some of them get more recognition than others.
Everybody talks about Sidney Crosby, Alex Ovechkin and Jonathan Quick, but there are plenty of other very good players that most fans and even members of the media seem to overlook. With that in mind, here are the NHL's 10 most underrated players of the past decade.
To qualify for this list, you need to have played in the NHL from 2003-04 to the present, been a very good player and gotten less appreciation from the media and/or fans than you deserved.
Yes, some of these players went to NHL All-Star Games or won Stanley Cups, but the attention they got was not as much as they deserved during their careers.
These players may not be the flashiest or the have the best statistics, but they are all very good players who are appreciated by coaches, scouts and their peers.
Feel free to mention any players you feel belong on this list that may have been omitted. As always, indicate why you feel your choice belongs here and who you would remove from the list to add your player.
10. Matt Moulson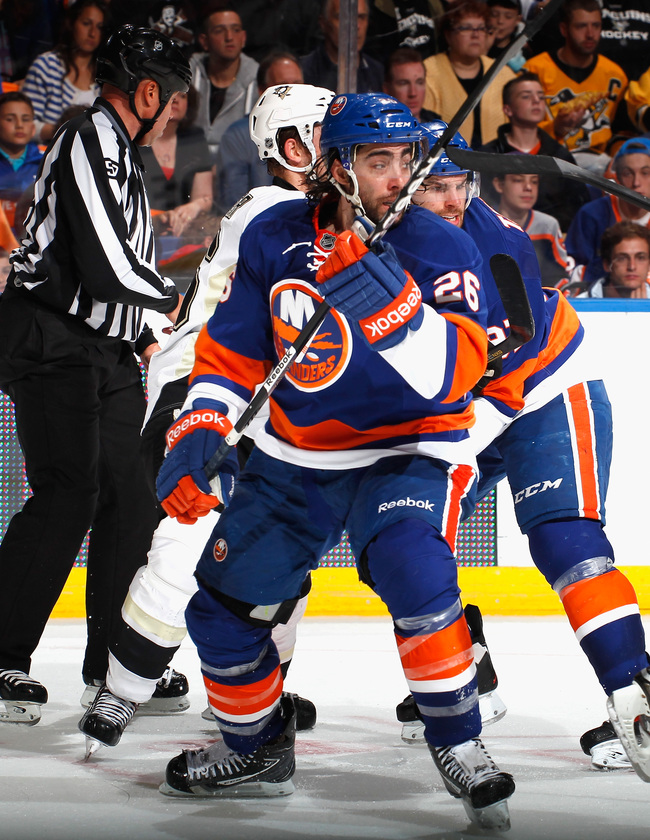 Matt Moulson remained a relative unknown despite three 30-goal seasons.
Paul Bereswill/Getty Images
Matt Moulson scored 30 or more goals in each of the last three full NHL seasons, but few fans outside of Long Island give him much respect.
Moulson is smart and works well in the "dirty areas" near the crease to get deflections, rebounds and quality scoring opportunities.
He also has a unique chemistry with center John Tavares that brings out the best in both players.
Moulson came from humble beginnings. He was drafted by the Penguins in the ninth round of the draft and bounced around the Kings organization before finding a home with the Islanders.
If the Islanders return to the playoffs this season and Moulson continues to be productive, he may start to get some of the attention and respect he deserves.
9. Marc Savard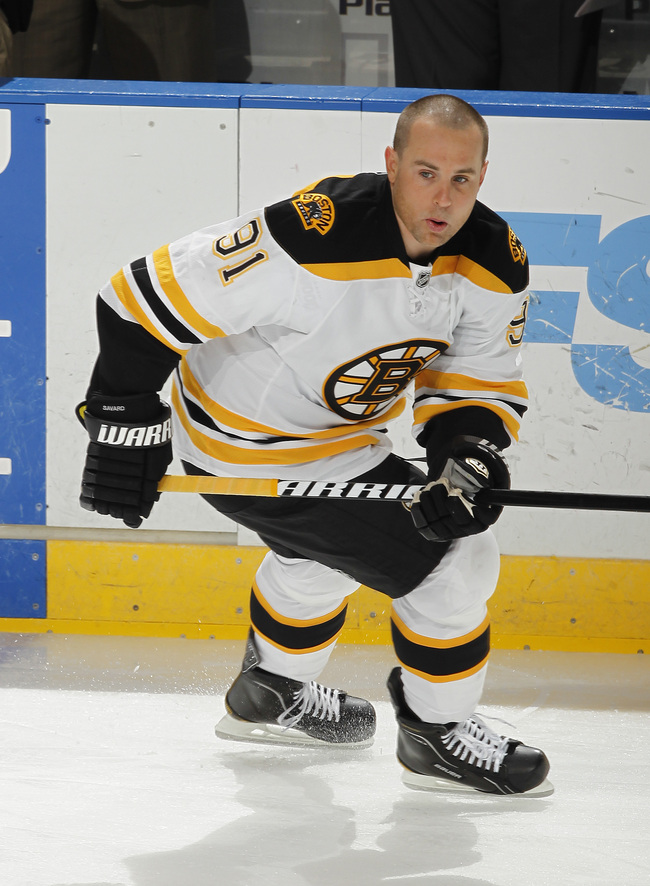 Marc Savard was one of the league's best passers before concussions ended his career.
Joel Auerbach/Getty Images
Marc Savard was one of the NHL's best passers before post-concussion syndrome put his career on hold. The Ottawa native has not played in the NHL since the 2010-11 season, and it is unlikely he will be able to resume his career.
Savard did play in two NHL All-Star Games and was a member of the 2011 Bruins club that won the Stanley Cup, although Savard did not appear in any playoff games that year.
Savard had more than 78 points for four straight seasons with the Thrashers and Bruins, including back-to-back seasons with 97 and 96 points.
In 2005-06, Savard was third in the NHL in assists while helping Ilya Kovalchuk score 52 goals. He finished third in the NHL in assists for each of the next two seasons after joining the Bruins.
Despite that consistent production, few fans realized Savard's value. It seems that goal scorers tend to get a lot more respect than setup men.
8. Jimmy Howard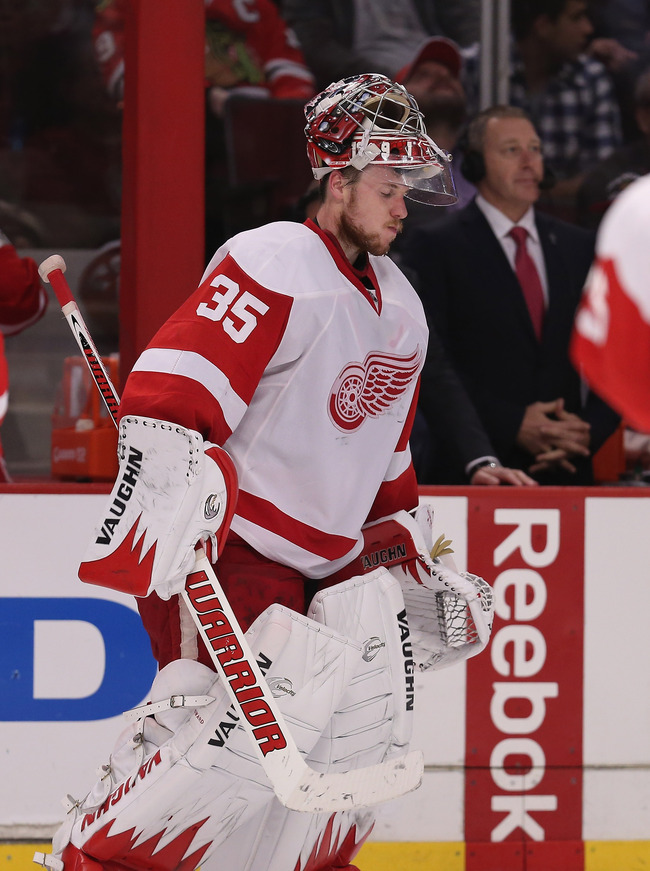 Howard has been a consistent winner in Detroit.
Jonathan Daniel/Getty Images
Jimmy Howard has been remarkably consistent between the pipes for the Detroit Red Wings since he took over the starting job in 2009-10.
Howard has won more than 35 games in each full season as Detroit's starter and was on pace to be close to that number last year.
He has also led Detroit into the playoffs each season as the starter and has been a very consistent performer.
Despite this, when fans discuss the league's best goalies, Howard's name is rarely mentioned. The Red Wings have been so good for so long and have had so many other star players, Howard is often overlooked.
The one thing that has eluded Howard is a long playoff run. That may be the key to increased respect from fans and the media for the Syracuse, N.Y. native.
7. Frans Nielsen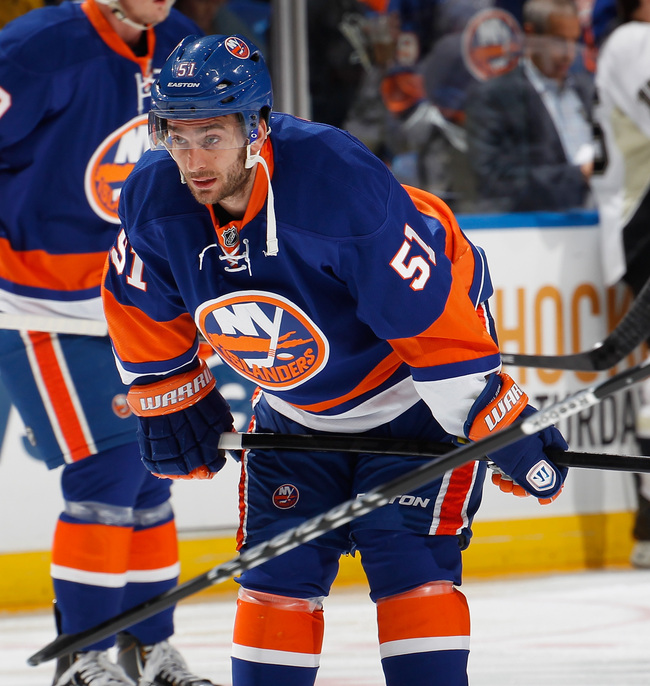 Nielsen kills penalties, is responsible defensively and smart with the puck.
Paul Bereswill/Getty Images
If you just look at statistics, Islanders' center Frans Nielsen's numbers don't jump out at you. He's never scored 20 goals in an NHL season or accumulated more than 50 points.
But Nielsen is one of those players who do the little things that coaches and scouts look for and teammates truly appreciate.
Nielsen is smart and responsible in his own zone and can be called on to cover opposing team's top offensive players. His passing and hockey sense are also strong and he can easily play on the second power-play unit. He is also one of the Islanders' top penalty-killers.
Coach Jack Capuano knows that if injuries strike, Nielsen can fill in on any line and still be effective in almost any role.
Nielsen is a hockey player's hockey player and is appreciated by anybody who watches him play on a regular basis, even if most fans outside Long Island don't know who he is.
6. Antti Niemi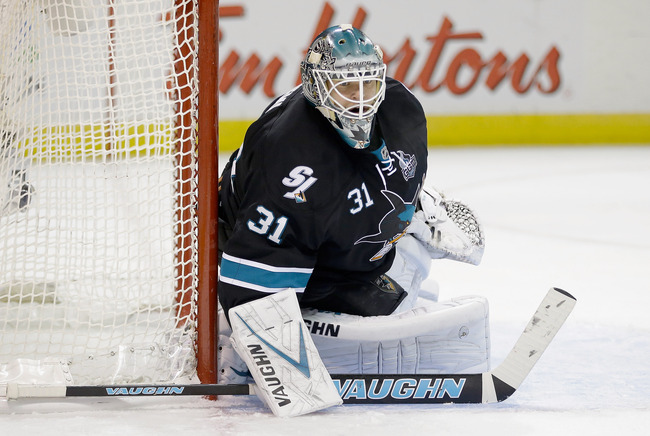 Niemi has won a Stanley Cup and put up solid numbers without getting much respect.
Ezra Shaw/Getty Images
Antti Niemi has accomplished a lot in his brief NHL career, but he doesn't seem to get the respect that goes along with those accomplishments.
Niemi was the goalie for the Chicago Blackhawks in 2010 when they won their first Stanley Cup since the Kennedy administration. Niemi registered two playoff shutouts in becoming the first Blackhawks goalie to record two shutouts in one playoff year since Tony Esposito in 1974.
The Blackhawks let Niemi walk after his arbitration hearing that summer because they were up against the salary cap.
He then signed with the Sharks and has provided San Jose with two very good and one outstanding season between the pipes.
Last year, Niemi tied for the lead league with 24 wins. He was a finalist for the Vezina Trophy last year, but the award went to Sergei Bobrovsky of the Blue Jackets.
Still, few fans mention Niemi's name when they are asked about the league's best goalies.
5. Francois Beauchemin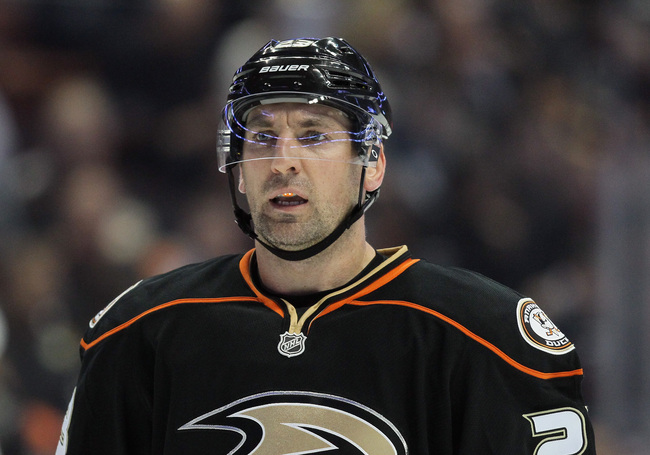 Beauchemin doesn't make headlines but gets plenty of recognition from his peers.
Jeff Gross/Getty Images
Francois Beauchemin is a minute-munching defenseman who gives coaches reliable and steady play without wowing fans with highlight-reel rushes or rink-long passes.
Beauchemin led all Anaheim defensemen in minutes played last season and finished the lockout-shortened season with an impressive plus-19 rating.
The Sorel-Tracy, Quebec, native makes excellent outlet passes which help his team transition from defense to offense and break out of their own zone. He also plays an integral role on the Anaheim power play.
In 2007, Beauchemin helped the Ducks win the franchise's first Stanley Cup.
Writers are just starting to notice the value of Beauchemin's contributions. He finished fourth in the voting for the Norris Trophy last season.
4. Sergei Zubov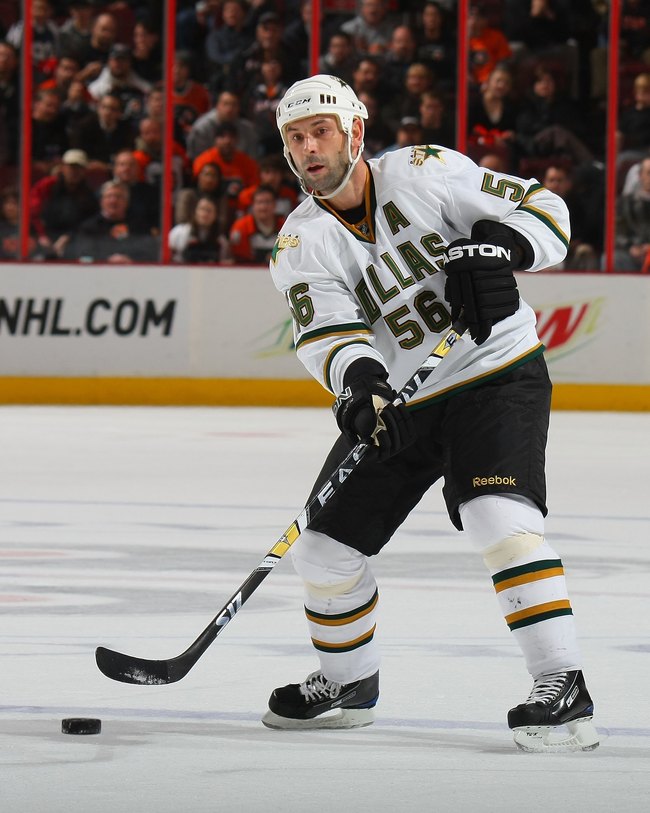 Zubov wasn't very flashy, but he was very effective.
Bruce Bennett/Getty Images
Defenseman Sergei Zubov played in the NHL between 1992 and 2009. While he won two Stanley Cups and played in four NHL All-Star Games, few fans paid him much attention during his career.
Zubov was a member of the 1994 Rangers club that won the franchise's first championship since 1940. The Russian defenseman had 19 points in 22 playoff games for the Rangers that season. Few people realize that it was Zubov, not Mark Messier, Adam Graves or Brian Leetch, who led the 1993-94 Rangers in scoring during the regular season.
Zubov won another Stanley Cup title with the Dallas Stars in 1999. He added 13 points in 23 playoff games and was a plus-13 for the Stars in the postseason.
Throughout his career, Zubov was a huge asset on the power play. He saw the ice well and expertly found the open man when his team had the puck in the offensive zone.
The teams Zubov played for were consistent winners and often didn't appreciate his contributions until he was out of the lineup.
3. Dustin Brown
Brown's intangibles outshine his statistics.
Jamie Squire/Getty Images
Dustin Brown is one of those players who is more valuable for his intangibles than his actual numbers.
Brown has had only one 30-goal season and he's never accumulated more than 60 points in any NHL campaign, but his value to his team goes beyond simple statistics.
The Kings captain is usually among the league's leaders in hits, and his ability to play a physical game and wear down opponents is important, especially in a best-of-seven playoff series.
In the 2012 playoffs, Brown scored eight goals and 20 points in 20 games as the Kings won the franchise's first Stanley Cup.
Brown can play on his club's top offensive line or be on a checking line that attempts to stifle the opposition's top line.
Dustin Brown may not be flashy, but he is very effective.
2. Mikko Koivu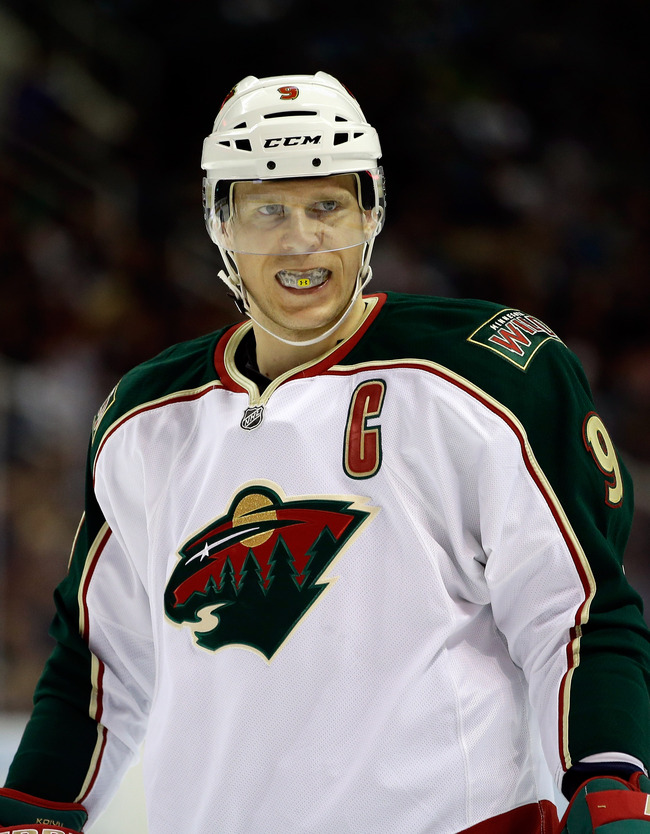 Koivu has been quietly consistent in Minnesota.
Ezra Shaw/Getty Images
Mikko Koivu is a quiet leader and the only player who has been named the permanent captain of the Minnesota Wild.
The Finnish center is a very good playmaker who sets up his teammates consistently for good scoring chances. Considering that the Wild have lacked snipers during almost all of his tenure with the club, his three straight seasons of between 45 and 49 assists are very impressive.
Koivu is very competitive and provides the Wild with steady and effective leadership.
He has been selected to one NHL All-Star Game (2012) but did not appear in the game due to injury.
Koivu is not well-known outside of Minnesota, but if the Wild start to win consistently, he will start to get more attention from both fans and the media.
1. Chris Osgood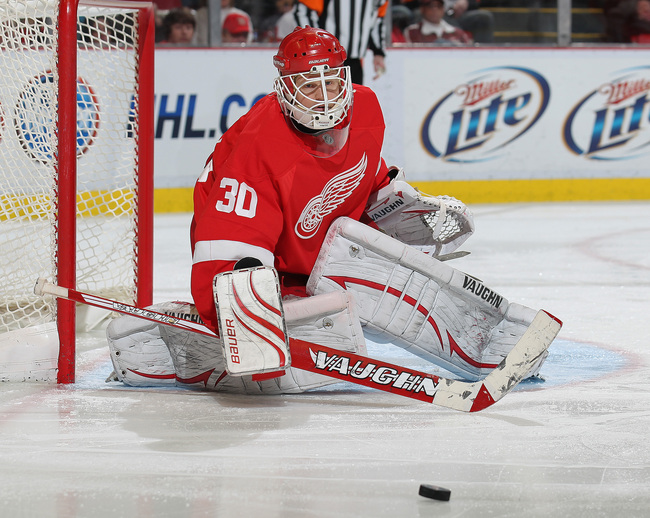 Osgood won more than 300 games and two Stanley Cups but rarely got much credit.
Claus Andersen/Getty Images
Former NHL goalie Chris Osgood accumulated some impressive numbers over the course of his career, but rarely got the respect his accomplishments should have afforded him.
Osgood won 401 regular-season games, good for 10th on the NHL's all-time list. He also played on three Stanley Cup-winning teams and was the starter on two of them. He also led the league in wins in 1995-96 and in GAA in 2007-08.
While Osgood was clearly not one of the best goalies of all time, his numbers were consistently strong and made him one of the better goalies of his era.
Critics say he played on some very strong teams in Detroit and that's true, but Osgood also was successful during stints on a much less talented Islanders team and with the St. Louis Blues.
Osgood was never fully appreciated by fans or the media, despite being a winner throughout his NHL career.
Keep Reading