5 Things Mexico Need from Their Game with USA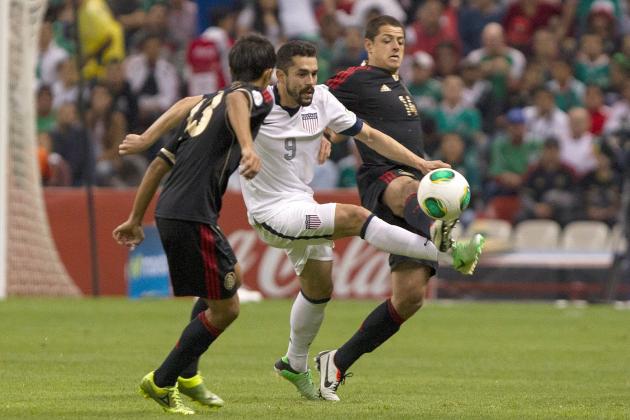 Miguel Tovar/Getty Images

This is it.
Mexico has to turn things around to keep their World Cup dream alive. After a painful loss to Honduras at the Estadio Azteca, the Mexican Football Federation sacked coach Jose Manuel de la Torre.
Interim coach Luis Fernando Tena will try to overcome 41 years of winless drought in World Cup qualifiers playing away against the United States.
"The Bars and Stripes" come from a tough loss in front of Costa Rica that saw Jozy Altidore, Geoff Cameron and Matt Besler booked for the second time in the hexagonal hence they will not be eligible to play against "El Tri."
Begin Slideshow

»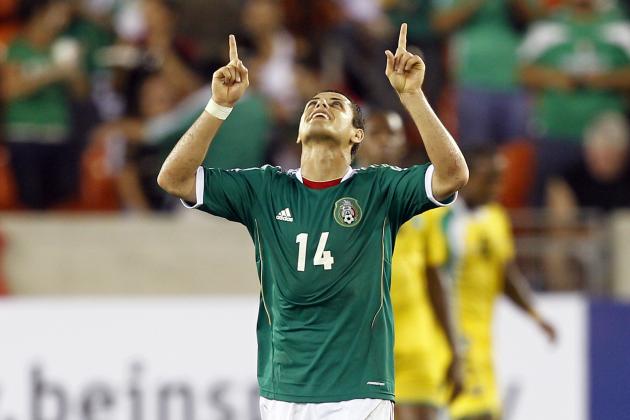 Bob Levey/Getty Images

Mexico cannot lose any more points. A combination of results will help them to get closer to the playoff against New Zealand.
For starters, if they tie with the United States, and Honduras defeat Panama, Mexico will get to nine points, two ahead of "Los Canaleros."
If both lose, Mexico will stay in fourth place with a one-point advantage heading to the clash at the Azteca on October 15.
The real trouble comes if Mexico lose while Panama win, that puts Mexico to fifth, while "Los Canaleros" would be in 10-point tie with Honduras.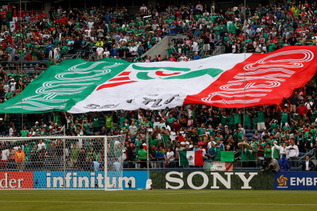 Otto Greule Jr/Getty Images

This has been the worst Hexagonal for Mexico, with a 1-5-1 record, despite having a bright generation of footballers.
No other Mexican team had among its ranks as many members playing in European teams. Last year, the youngest players won the Olympic gold medal in London.
This is the perfect moment to prove why the expectations are so high and that they can handle pressure.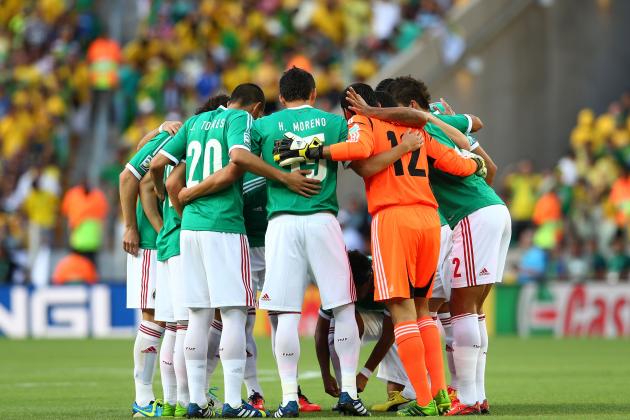 Robert Cianflone/Getty Images

Some of the players that had played at its best, failed to deliver a good performance against Honduras.
Diego Reyes is one example of this. Reyes earned Jose Manuel de la Torre's trust and took over Francisco Rodriguez's spot. He did it great in the Confederations Cup and the Ivory Coast friendly, but flunked against "Los Catrachos."
The same thing happened with Angel Reyna, who was going through a fantastic moment in the Liga MX being the top scorer. But with Honduras he forgot to bring the magic to the pitch.
As a group, Mexico have not played with intelligence. Some of the individual efforts had produced results, but now that is not even happening and the cause is lost.
It is time to put themselves together and play their hearts out.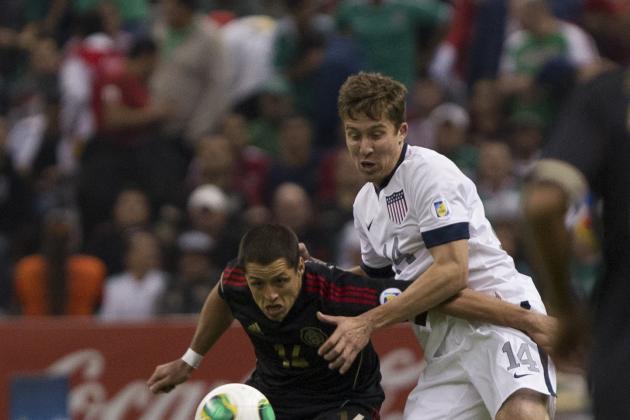 Miguel Tovar/Getty Images

There is no room for error, as simple as that. There is no more time to hesitate or over think. "El Tri" has to play more focused than ever.
If they lose concentration, they will dig their own grave.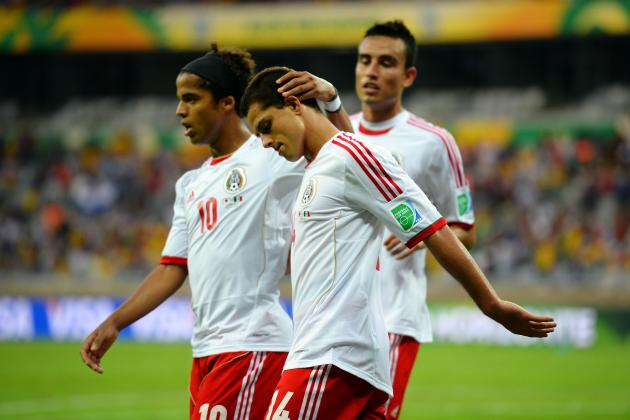 Laurence Griffiths/Getty Images

This game can be just what Mexico need to get back on track. If "El Tri" can at least get a draw, the confidence boost would be amazing.
Mexico have played three World Cup qualifiers in Columbus and have lost all of them by the same result: 2-0.
So rather than seeing this as mission impossible, they could change their mindset and believe that they can achieve what no other Mexican team has done.
After all, they have to give it all in this game if they want to have a shot to make it to Brazil next year.