WWE Night of Champions 2013: Fan Favorites Who Will Secure Victory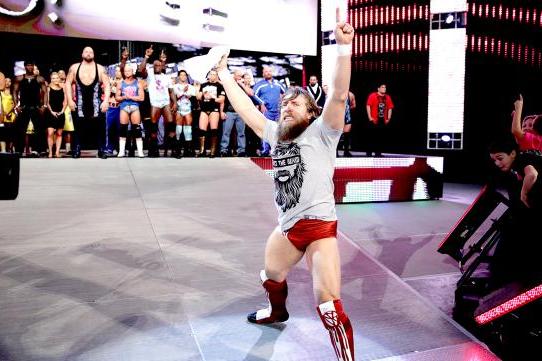 courtesy of wwe.com
The WWE Universe's wait for the highly anticipated Night of Champions pay-per-view is now at less than one week. And with fan favorites like Rob Van Dam and Daniel Bryan lacing up their boots and going to battle, there are sure to be some fireworks on that fateful night.
Unfortunately for Van Dam, it is unlikely he will come away from the night as the new World Heavyweight champion, as company brass seem to be very content with current champion Alberto Del Rio, despite his reckless and vicious in-ring performances.
And Divas champion AJ Lee, who seems to cause exhilaration in every segment she appears in, will likely drop her title to a cast member of Total Divas in an effort to drum up more ratings for the popular E! reality show.
But there are other showdowns scheduled for the event, and fans will not be disappointed, because some of their favorite superstars may come away with a big victory.
Begin Slideshow

»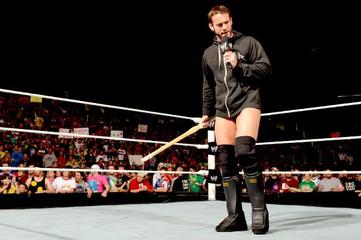 courtesy of wwe.com
The prospect of Punk securing a victory over Intercontinental champion Curtis Axel is very enticing to the WWE Universe.
However, his possible revenge against former best friend Paul Heyman is a much more interesting thought.
And unless Heyman has something up his sleeve (and history tells us he likely does), Punk will walk away from this encounter with a check in the win column and a measure of revenge against Heyman.
He is more accomplished, talented, charismatic and vicious than Axel, and for all of those reasons, he is a far superior competitor. Axel is a valiant young superstar trying to protect his current adviser, but his foolish pride is getting in the way of him seeing that he is about to walk into a human buzz saw. Punk will not let anything get in his way in his quest to defeat Heyman.
And this match at Night of Champions will be proof of that.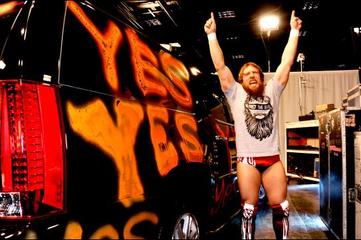 courtesy of wwe.com
Yes, Bryan seems to be facing insurmountable odds in his quest to regain the WWE title, but he will likely come away from his matchup with Randy Orton victorious.
But before everyone goes ahead and thinks he will be wearing a shiny gold prize after Night of Champions, read further.
Bryan will likely win this match by disqualification after one or more of the many corporate stooges engage in a mass attack on him. And it is unlikely he will be getting any help from a talent roster that is scared stiff of any repercussions that could occur should they attempt to give him any type of aid.
Week after week, it seems as if he has to endure a deck that is always stacked against him, but he always comes back for more. His fighting spirit and tenacity have made him the new go-to guy for fans to fall in love with.
So yes, he will be a winner in the record books, but he will not walk away as the new WWE champion.
At least not that night.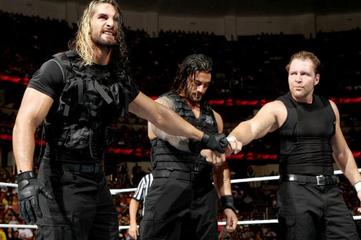 courtesy of wwe.com
As of now, there are only four confirmed matches for the event. With both world titles on the line, in addition to AJ's Divas title and Punk's showdown with Heyman, it leaves room for several more matches to be added in the coming days.
The Shield currently have possession of two of the company's titles, with Dean Ambrose being the reigning United States champion and Roman Reigns and Seth Rollins having a firm hold on the tag team titles.
And with the group engaging in no consistent feud with anyone at the moment, it leaves a ton of possibilities in terms of prospective opponents for the upstart faction.
Former World Heavyweight champion Dolph Ziggler could be a top contender for Ambrose's title, and a match between the two could be a possible showstealer. Both are technically sound and have the ability to create innovative offense on the fly.
With regard to Reigns and Rollins, no clear-cut team has stepped up to challenge them for their prize. The Usos fell short in their chase of the titles, and the team of Mark Henry and the Big Show, which seemed to be making a run at the champs, has not come along as well as it seemed that they would.
With their current push, the Prime Time Players might be the top challengers for the titles, and could create a fast pace and exciting encounter for the champions. They might not be able to defeat Reigns and Rollins at Night of Champions, but a match at the event could lay the foundation for a storyline where they eventually do.