Kyle Walker and the 10 Biggest Drug Scandals in Football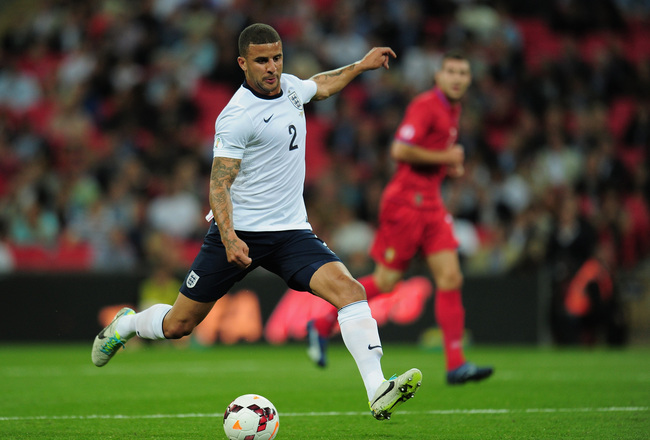 Shaun Botterill/Getty Images
England and Tottenham right-back Kyle Walker has landed himself in a spot of bother, after being caught inhaling nitrous oxide through a balloon. The Guardian say the 23-year-old will not be charged for taking the legal high drug, but has taken to Twitter to issue an apology.
Since Walker technically did nothing illegal, his actions do not fall into the category of a drug scandal. Here's ten examples of folks who weren't so lucky with their chemical consumption...
Adrian Mutu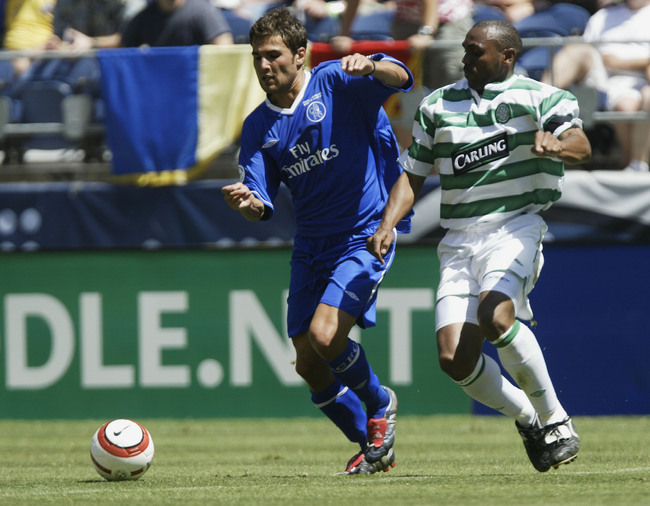 Otto Greule Jr/Getty Images
Romanian striker Adrian Mutu arrived at Chelsea in August 2003, but saw his opportunities dwindle when Jose Mourinho took charge the following season.
His career took a spectacular plunge in October 2004, when he tested positive for cocaine. He received a seven-month ban from the game, an FA fine of £20,000 and Chelsea sought compensation for breach of contract.
After a legal wrangle, in which Mutu was asked to pay back his £15.8 million transfer fee and cover the £22.6 million cost of replacing him, a court of appeals ordered him to pay €17 million in damages.
The settlement is still going through the appeals process and the striker—who now plays for Ligue 1's Ajaccio—has yet to pay a penny.
North Korea's Women's World Cup Team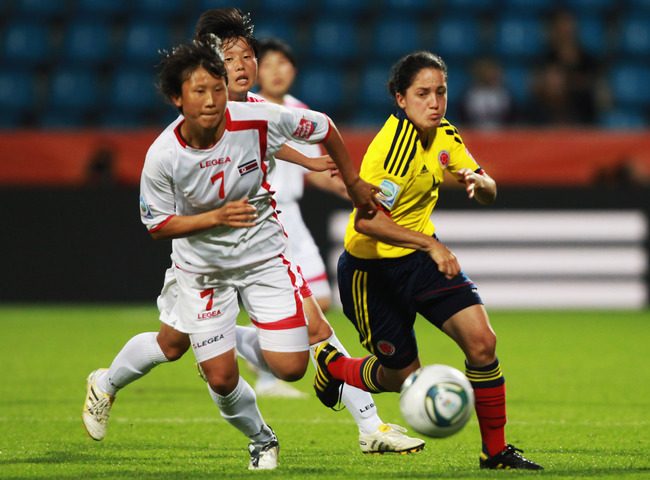 Joern Pollex/Getty Images
The North Korean women's team failed to progress past the group stages of the 2011 World Cup in Germany, but their chances were not helped by a drug furore.
Five players tested positive for steroids, leading to the first doping case in the history of the Women's World Cup.
Their excuse was that they had used a traditional deer musk in therapy following a lightning-based accident.
Diego Maradona Pt. 1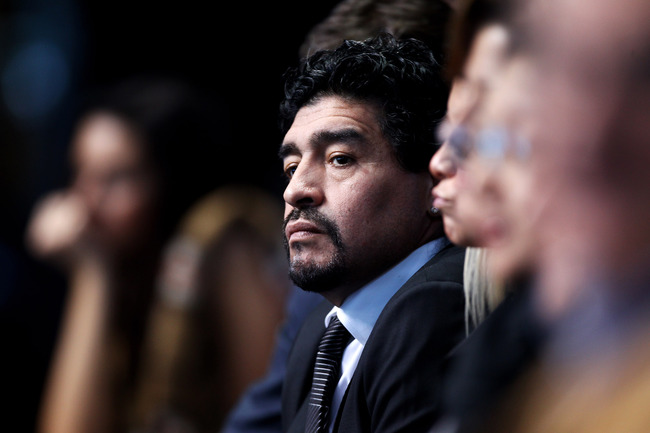 Matthew Lewis/Getty Images
It is alleged that Diego Maradona began using cocaine while at Barcelona, and while he enjoyed the best success of his career when he signed for Napoli in 1984, his career also started to unravel in Serie A.
In 1991, the Argentinean superstar was given a 15-month ban and $70,000 fine after testing positive for cocaine.
He resumed his career at Sevilla, but a World Cup drug scandal loomed on the horizon...
Diego Maradona Pt. 2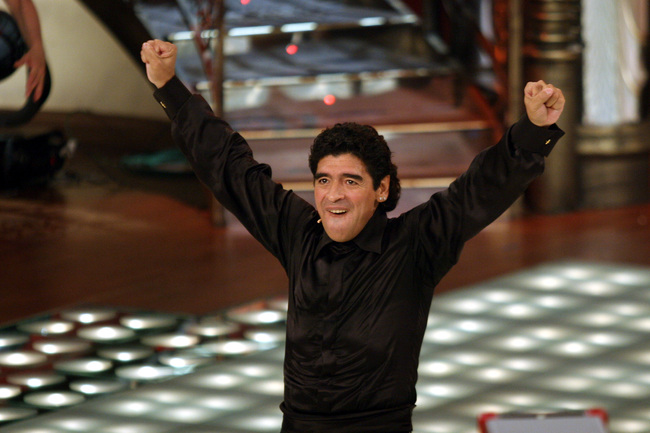 Getty Images/Getty Images
Juventus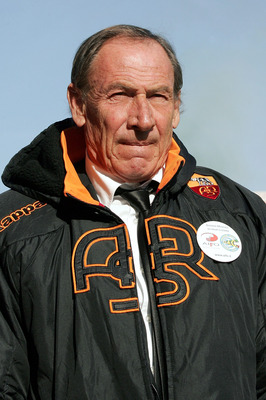 Gabriele Maltinti/Getty Images
The Italian top flight suffered damage to its reputation in the early nineties when the aforementioned Diego Maradona and Claudio Caniggia were both banned for cocaine use.
Later in the decade, drug abuse reared its ugly head once again when Juventus club doctor Riccardo Agricola was accused of systematically supplying performance-enhancing drugs—including the banned blood-boosting hormone erythropoietin—between 1994 and 1998.
In 2004, Agricola was barred from practising medicine and sentenced to 22 months in jail when he was found guilty.
In the interim period between allegation and punishment, a drug scandal erupted in Serie A in 2003, when Internazionale's Mohamed Kallon and Parma's Manuele Blasi were banned after testing positive for anabolic steroid nandrolone.
Rio Ferdinand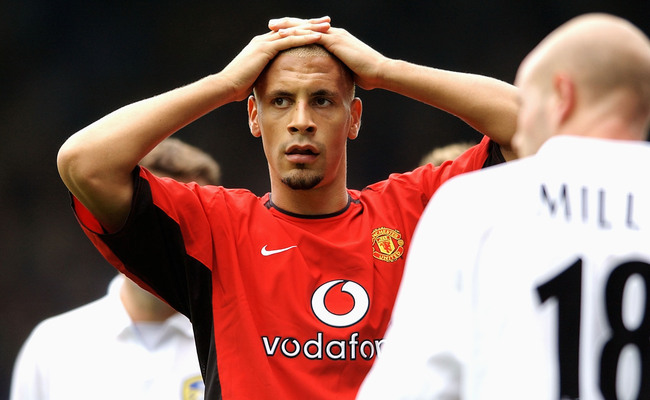 Shaun Botterill/Getty Images
Manchester Utd defender Rio Ferdinand has never been caught out by a drug's test, but he aroused controversy in September 2003 when he decided to go shopping instead of take a mandatory test.
The England star was subsequently fined £50,000 by the FA and banned for eight months, causing him to miss the rest of the domestic season and Euro 2004.
Mark Bosnich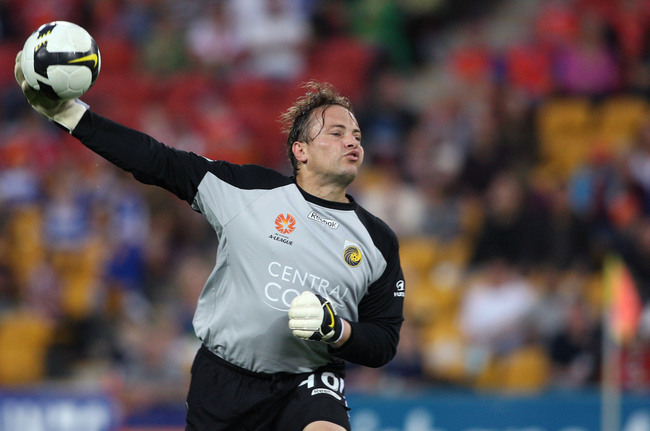 Bradley Kanaris/Getty Images
Adrian Mutu isn't the only Chelsea star to suffer cocaine shame—goalkeeper Mark Bosnich failed a test in September 2002 and was handed a nine-month ban from the game.
The Australian freely admits that he had an expensive cocaine habit, but is adamant that it only started when his career finished. He told The Guardian that he failed the test only because he sipped a spiked drink in a nightclub.
The Netherlands National Team
Michael Steele/Getty Images
Over a 12-month period in 2001, Edgar Davids, Frank de Boer and Jaap Stam all received bans when it appeared they had taken the banned anabolic steroid nandrolone.
The trio of Dutch drug discoveries seemed highly coincidental, but teammate Bert Konterman levied blame away from the Netherland's medical staff by claiming the drug had actually been injected into Dutch livestock which the players had subsequently consumed.
Willie Johnston
(theguardian.com)

Scotland and West Brom winger Willie Johnston was in the prime of his career when Scotland began their 1978 World Cup campaign in Argentina.
During the tournament, a random dope test found he had taken the stimulant Fencamfamine. Johnston maintains that it was a result of taking the over-the-counter flu medicine Reactivan, but he was banned from the national team for a year and never played for them again.
Kolo Toure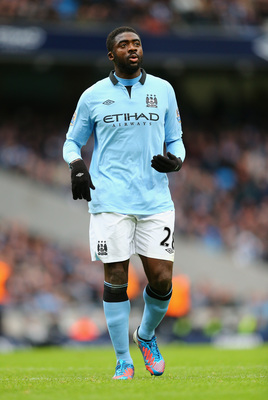 Clive Mason/Getty Images
Kolo Toure has earned two English league and cup titles at Arsenal and Manchester City, but the Ivorian suffered a career-low point in 2009 when he received a six-month ban for taking a banned substance.
It transpired that the centre-back had been taking water tablets that belonged to his wife in a bid to shift weight, in what the FA called "a misplaced perception that he was fat."
Keep Reading