WWE Night of Champions 2013: Superstars Who Will Shine in Defeat
courtesy of wwe.com
On September 15th, most of WWE's champions will lace up their boots, walk down the aisle and step into the ring to defend their precious titles.
The highly touted WWE title match between champion Randy Orton and challenger Daniel Bryan is likely to set the wrestling world on fire no matter the outcome.
Lesser matches on the card such as CM Punk squaring off against his former best friend Paul Heyman and his client WWE Intercontinental champion Curtis Axel.
And though that title is not on the line in that matchup, it will still likely be excellent due to the high stakes of Punk exacting revenge on the pair for the beatings they have put upon him in recent weeks.
Every superstar involved will leave all that they have in the ring simply for their chance at glory.
But just because a superstar does not come out on the winning end of things, doesn't mean that they will be a loser in the long run.
Begin Slideshow

»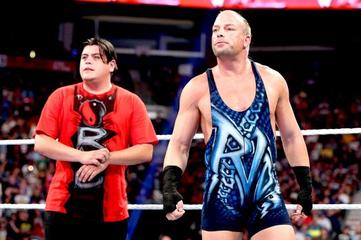 courtesy of wwe.com
Yes, Van Dam is 42-years-old.
And in addition, he hasn't held a title in the company since 2006.
But overall, RVD has been one of the most popular and charismatic superstars in WWE history, and will carry that reputation into his World Heavyweight title encounter with Alberto Del Rio.
Unfortunately, the company seems firmly behind Del Rio as their champion, despite his sloppy and reckless nature. Add in the fact that Del Rio's matches are generally not very entertaining on his end, and it stands to reason that RVD should secure a win.
However, it is uncertain if he is capable of carrying the weight of a company on his shoulders anymore. This coupled with Del Rio's company backing will likely lead to Van Dam losing the match. Though it is almost assured that he will put on an impressive performance despite the loss.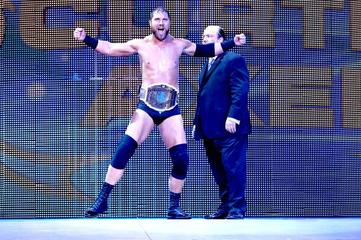 courtesy of wwe.com
It stands to reason that Axel is going to lose to a more experienced, charismatic and vicious CM Punk.
However, for his part, Axel will probably put on a relatively impressive display in the match, showcasing his technical skills and a mean streak that few have seen in the past. He will not be able to defend Paul Heyman on that night, but he will probably put enough of a hurt on Punk that he will be feeling it the next day.
As Intercontinental champion, Axel has a prize that most superstars would kill for. However, Punk is not interested in the title, just in laying out Axel in order to get to Heyman.
Should Punk decide to focus his attention elsewhere after this match, Axel will have no shortage of competitors gunning for him and his title. And in that prospective feud, he will be able to showcase everything that he can do.
But we will all get a taste of that at Night of Champions, where he will put on more of an impressive display than we are all expecting.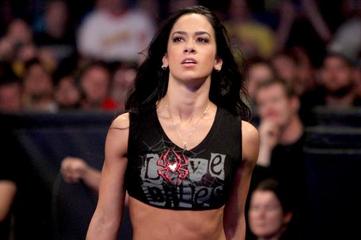 courtesy of wwe.com
Let's be very honest here, AJ is probably going to lose the Divas title at Summerslam.
Despite her scheming nature and underhanded tactics at times, AJ has become a fan favorite—one that fans enjoy seeing and can rally behind due to her charisma and on-screen presence. And she will likely look great in defeat at Night of Champions.
Just imagine the tantrum she'll throw mid-ring if she is defeated.
But with all of the support that the company seems to be throwing behind Total Divas, it makes sense that they would probably halt AJ's reign as one of the most entertaining and dominant Divas champions of all time to give the title to a less deserving competitor like Brie Bella or Naomi.
Fellow Divas Natalya has spent many years with the company, and has earned her keep, but she does not fit the Barbie doll mold that the company seems to be pushing, and therefore will probably not win the title.
The most likely candidate for the win is Bella, who along with her sister seems to be the focal point of the show.
Losing is not a knock on AJ, she is just merely being pushed out of the spotlight because she is not the star of a reality show that garners ratings and mainstream recognition for the company.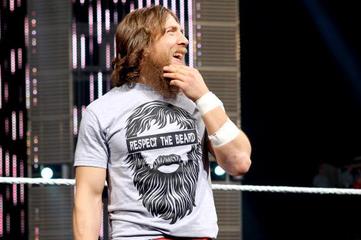 courtesy of wwe.com
Bryan losing at Night of Champions can hardly be called a surprise. Week after week he has had the deck stacked against him through numbers, stipulations and just shear treachery.
The pay-per-view will likely not be any different as Bryan will turn in a valiant effort, but still end up on the losing end of things.
However, as possibly the top in-ring performer in the company, Bryan will of course look excellent in defeat, pulling out innovative offense and a handful of near-wins that will leave the crowd on the edge of its collective seat.
The day will likely come when Bryan is able to exact his revenge on the McMahon Family and WWE champion Randy Orton, but that will probably not be at a lesser hyped event like Night of Champions.
Will he walk away a champion? No.
But will he end up receiving the loudest ovation of the night from his ever growing legion of fans?
YES! YES! YES!