Mark Hunt vs. 'Bigfoot' Silva Head-to-Toe Breakdown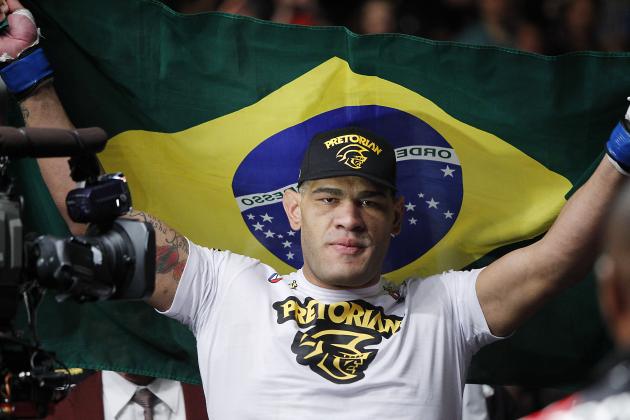 Gary A. Vasquez-USA TODAY Sports

Antonio "Bigfoot" Silva and Mark Hunt have been scheduled for a meeting in the main event of UFC Fight Night 33.
Both men are coming off losses at UFC 160 to the most dominant heavyweights in organization history. Silva was demolished for a second time by Cain Velasquez for the UFC Heavyweight Championship, while Hunt was stopped by Junior dos Santos in the co-main event.
The two are now matched up for later this year. Hunt dropped out of the top 10, but Silva enters as the No. 4-ranked heavyweight in the world.
This is your early head-to-toe breakdown of the heavyweight clash.
Begin Slideshow

»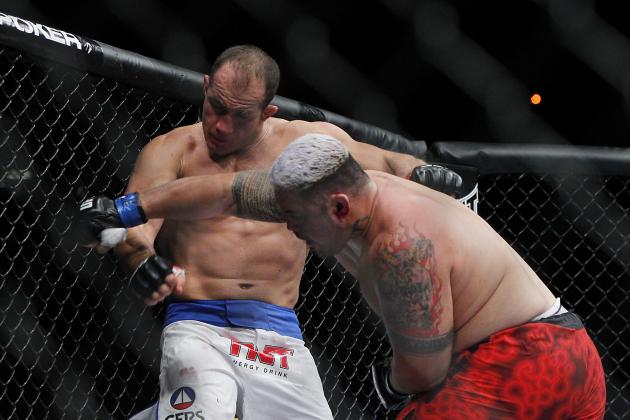 Gary A. Vasquez-USA TODAY Sports

Bigfoot has knocked out a former K-1 champion in Alistair Overeem, but Hunt is a different animal.
Hunt has the chin to back it up. That is not to mention some of his other differences on the feet from Overeem.
Silva will want to avoid a striking battle with Hunt. He isn't as fast as Junior dos Santos and doesn't have the boxing that he does, either. That is what allowed him to exchange with Hunt, and it still nearly cost him. Hunt can end the fight with one big blow.
Silva's large cranium may give him a shot to do so.
Edge: Hunt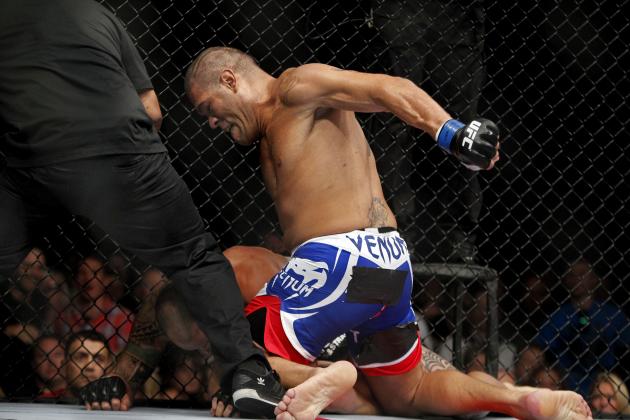 Bruce Kluckhohn-USA TODAY Sports

Mark Hunt is not known for his grappling. At all.
He has improved marginally over the years. However, against a fighter like Silva, that minor improvement doesn't give him a shot to take this category. Silva is a decent grappler, but lacks the athleticism to take it to the next level. Hunt will need to do all he can to stay upright.
Silva will want this fight on the mat, and that should be obvious early on. He will try to pressure Hunt, close the distance and put him down.
If he gets in within arm's reach, Hunt's back will be on the floor.
Edge: Silva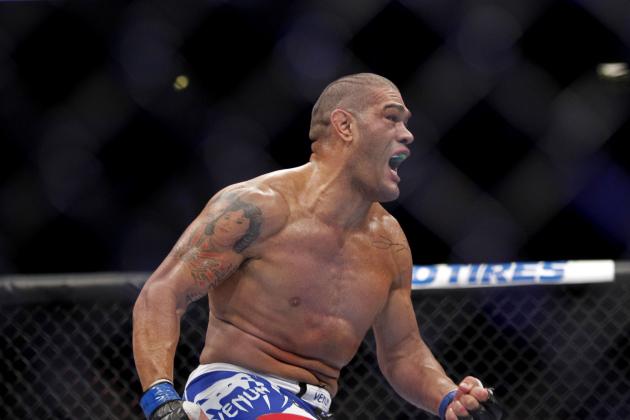 Bruce Kluckhohn-USA TODAY Sports

Another category where Hunt has zero chance.
Silva is a jiu-jitsu black belt with a very good top game. He chooses to utilize his ground-and-pound more often than not, but the easier method in this fight is to look for a submission.
Hunt has been taken out by rudimentary techniques in the past. Silva's large frame, submission acumen and positioning makes that a reasonable outcome in this fight as well.
The fight shouldn't go on too long if Silva gets on top of Hunt.
This is a chance for Silva to look dominant.
Edge: Silva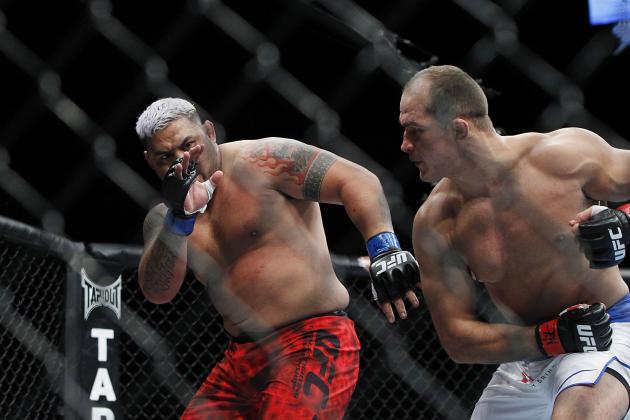 Gary A. Vasquez-USA TODAY Sports

These will be the two most obvious X-factors in history.
Hunt's X-factor: Submission Defense
Hunt's submission defense isn't great, but he has to be working on it for this fight. How much will it improve by fight time? That's a big question.
If he can keep on his feet for just a little while it may give him enough time to end the fight. He only needs one clean shot to finish Bigfoot. Silva doesn't have the chin to eat Hunt's power punches.
Silva's X-factor: Don't Play With Fire
Silva cannot go toe-to-toe with Hunt. He must go for the takedown immediately. He needs to stay out of Hunt's range.
Silva stood with Overeem, partially due to Overeem's takedown defense, but also because he was content using his striking defense to stay in the fight. He can't do that with Hunt.
With Hunt's history on the ground, Silva shouldn't play with fire in the stand-up game. Just take him down, collect a paycheck and go back home.
Gary A. Vasquez-USA TODAY Sports

I want to take Mark Hunt in this fight. Badly.
Silva's massive head is such a huge target, and he doesn't have the best striking defense in the world. The possibility of Hunt knocking him out cold in the early stages is very real. It makes picking him enticing, and his personality makes it more so.
Unfortunately, history is hard to overlook.
Silva should have this fight fairly easily. Close the distance, take Hunt down and submit him. If Silva goes in with this game plan, the fight could be over in under 90 seconds. That is how large the difference between their ground games is.
I look for Silva to do just that. He'll fly to Australia for a quick win.
Prediction: Silva defeats Hunt via submission in the first round