6 Reasons Behind Liverpool's Fast Start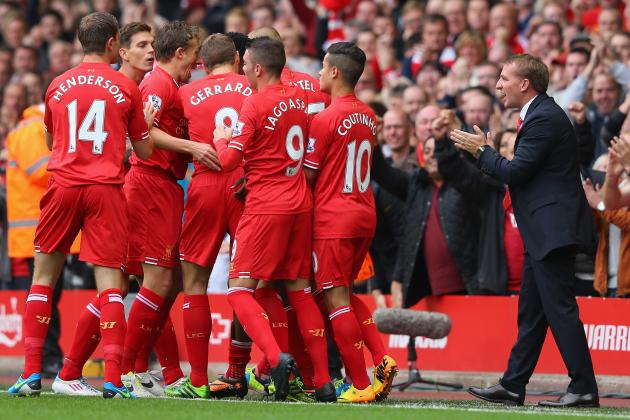 Alex Livesey/Getty Images

Three goals and three clean sheets have made for Liverpool's best Premier League start in 19 years, with Reds fans enjoying the sight of their team top of the table over the international break.
That lofty position is likely to change soon, of course, but given that Liverpool finished the season in fourth place the last time they enjoyed such a good opening to the campaign, hopes will be high that they can sustain this run and make a prolonged bid for a place in next season's Champions League.
Signing three new players before the closure of the transfer window only increased the feel-good factor currently flowing through Anfield, something that manager Brendan Rodgers and his players will now be hoping continues for some time yet.
But what are the reasons behind this fast start? How have Liverpool done so well?
We've got some theories, and here are six of them.
Begin Slideshow

»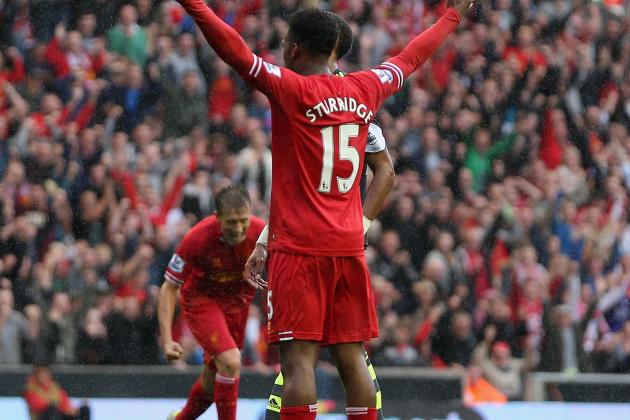 Clive Brunskill/Getty Images

Throughout his prior spells at Manchester City and especially Chelsea, Daniel Sturridge had to get used to being restricted.
Playing a few minutes here and there, and often being deployed out wide, the forward was somewhat marginalised and therefore became a little anxious.
That anxiety would manifest itself in making poor decisions―a shot when he should have crossed, a misplaced pass, etc.―and so Sturridge was criticised by many and written off as "selfish." He has no such problem at Liverpool.
Brimming with the confidence instilled in him by his manager, Sturridge has shone with the Reds both at the back end of last season and the beginning of this one.
Scoring the winning goal in a 1-0 victory is a fantastic feeling, and having experienced it three times already in this campaign, Sturridge and his growing army of fans will only hope that this is the start.
Stu Forster/Getty Images

Having been brought into the club relatively early in the summer, Simon Mignolet and Kolo Toure were given ample time to settle into their surroundings.
The form of both has been key to Liverpool's start, with Mignolet's last-minute penalty save from Stoke's Jonathan Walters on the opening day of the season a moment that will perhaps become more and more important the longer the campaign goes on.
The outpouring of emotion following that save―something that seemed to show that things might finally be turning in the right direction for Liverpool―has seemingly manifested itself in the other performances, including the League Cup win over Notts County when the Reds stared into the barrel of an embarrassing defeat, only to emerge unscathed with just 10 players on the pitch.
Although injured for the win over Manchester United, Toure has symbolised this desire too.
What will happen to him now that Mamadou Sakho has signed and Martin Skrtel played so well against United remains to be seen, but his influence around the club will be welcomed whatever the future holds.
And the same can obviously be said of the in-form Mignolet too.
Alex Livesey/Getty Images

Bar their last preseason friendly against Celtic in Dublin when they lost 1-0, Liverpool's preparation for the 2013/14 campaign was pretty much perfect.
Prior to that loss to the Scottish champions, the Reds won all six of their matches, scoring 17 goals and conceding just one.
Liverpool were also reminded that they could feel pretty good about themselves after playing in front of 95,000 fans at the Melbourne Cricket Ground and thousands more fanatical supporters in Indonesia and Thailand, fixtures that proved their global appeal despite the absence of Champions League football.
Liverpool are a big club that hasn't exactly played like one in recent years, and so perhaps those sights inspired the players to reach former heights.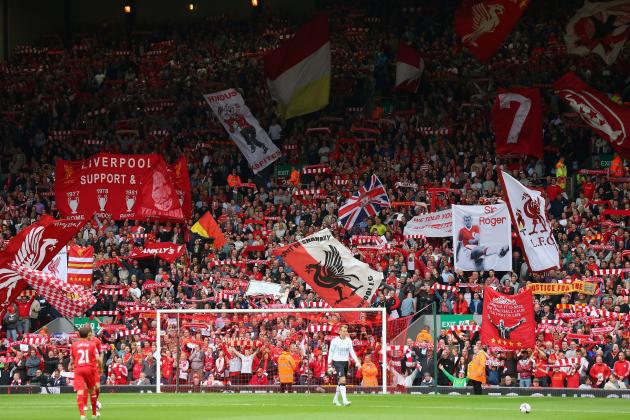 Alex Livesey/Getty Images

This time last year Liverpool were in the midst of their worst start to a season in 100 years, with a run of just two points from their first five matches leaving them in the relegation zone.
The fixture list wasn't kind to them back then, with games against Manchester City, Arsenal and Manchester United all crammed into a hectic first few weeks in the job for Rodgers, who had also been let down by the club's failings in the transfer market.
Now things are different.
An opening game of the season at home to Stoke was never going to be easy, but after winning that match the Reds went to Villa Park, where they have a terrific record over the years.
The two 1-0 wins and Capital One Cup progress ensured that they entered the fixture at home to Manchester United in fine form, and the chance to land an early psychological blow to new United manager David Moyes simply wasn't to be missed.
Before going to Arsenal on November 2, Liverpool will face matches against Swansea, Southampton, Sunderland, Crystal Palace, Newcastle and West Brom. Those are not easy games at all, but they offer the chance to ensure that this fast start is prolonged even further.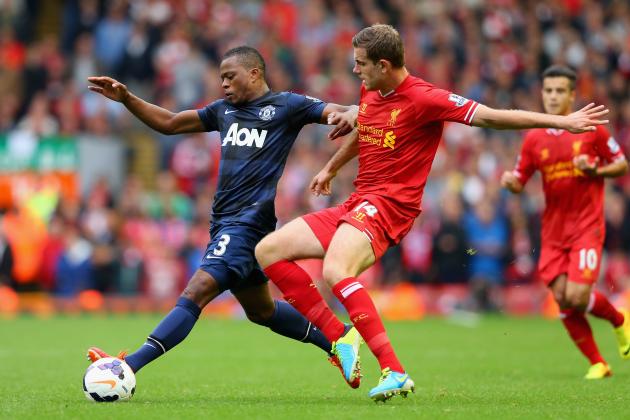 Alex Livesey/Getty Images

Much is said and written about the way that Rodgers likes his team to play expansive, possession-based football, but there is still room for good old-fashioned hard work.
In this Reds team, much of that work is done by Jordan Henderson.
There may not be too much that is pretty about the way the young Englishman goes about his work, but his relentless charging about the pitch helps Liverpool to pin opponents back and adds a huge level of energy.
He's played every minute of the three league wins, found the net in the Capital One Cup victory over Notts County and was desperately unlucky not to do so against Stoke. Whilst his position in the team is always likely to come under threat given Rodgers' different options, his presence at the moment is proving vital.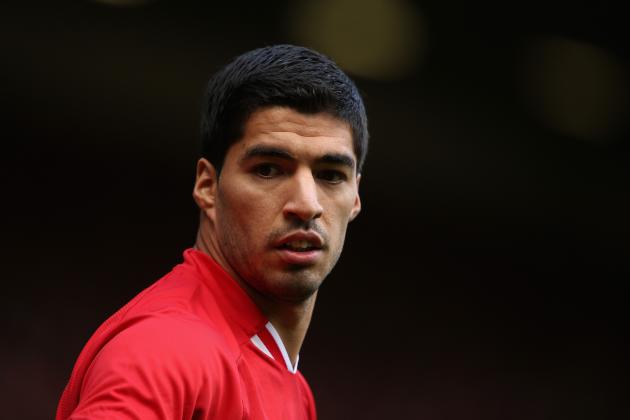 Clive Brunskill/Getty Images

He's not kicked a ball in a meaningful match for the Reds this season, but Luis Suarez might just have inspired Liverpool in a way he wasn't expecting.
His ego might not ever let him realise it, but the summer transfer saga surrounding the Uruguayan was really about much more than just him. It was about what Liverpool currently represent.
By rebuffing interest in last season's top goalscorer, Liverpool ended up looking strong, especially given the manner in which they did it.
It reminded people that the club still matters, regardless of how many mid-table finishes they've experienced in recent seasons.
By starting this campaign so well, the Reds will hope that it'll be the upper echelons of the table that occupy their thoughts now.