Titans vs. Steelers: Full Roster Report Card Grades for Pittsburgh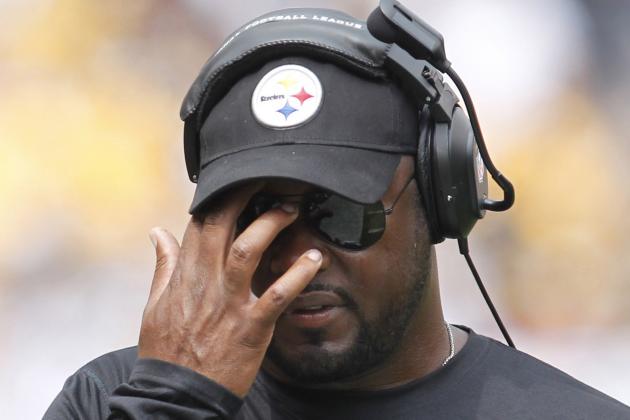 Charles LeClaire-USA TODAY Sport

Losses are never easy to swallow, but a loss like the one the Pittsburgh Steelers had at the hands of the Tennessee Titans this week was a particularly bitter pill.

Across the board, there were few aspects of this game to get excited about. The execution was flawed, and the effort negligible with respect to virtually every unit.

Injuries also played a significant role in Sunday's woes and should prove significant beyond this loss. Regardless of the reasons, it's time to hand out some grades for the Steelers after Week 1.


Unless specified elsewhere, all statistics provided are courtesy of NFL.com
Begin Slideshow

»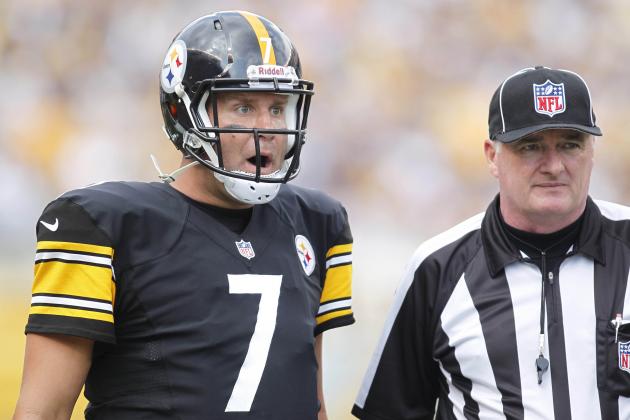 Charles LeClaire-USA TODAY Sport

Ben Roethlisberger did everything in his power to keep the Steelers in this game. The Steelers running game stalled out completely, neutralizing the play-action pass. This meant the Titans defense was able to tee off on Roethlisberger, particularly once it had the lead. Still, the Steelers QB stood strong in the pocket when his receivers were not getting open.
He even did his usual play-extending magic by scrambling and dancing when protection broke down, showing his usual level of leadership and poise.
It wasn't enough for the win, but this loss was definitely not on him.

Grade: A-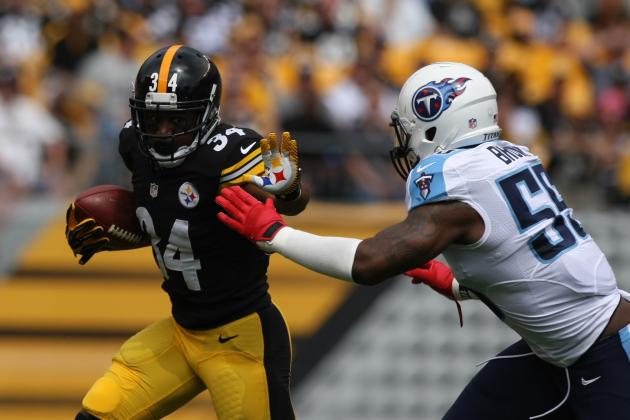 Jason Bridge-USA TODAY Sports

This unit was a train wreck from the beginning. This was in part due to poor offensive line play, though individual efforts by Isaac Redman and LaRod Stephens-Howling were not great.
Neither back had big creases to run through, but Redman fumbled twice in limited touches and Stephens-Howling ended up leaving the game hurt.
Fox Sports 1's Mike Garafolo confirmed the worst about Stephens-Howling.
More bad news for the Steelers: RB LaRod Stephens-Howling suffered a torn ACL today.

— Mike Garafolo (@MikeGarafolo) September 9, 2013
But the real problem is that this team was counting on having Le'Veon Bell as the feature back, and he is still healing from a preseason foot injury. Until he is able to return, expect more of the same from this running game.
Grade: D+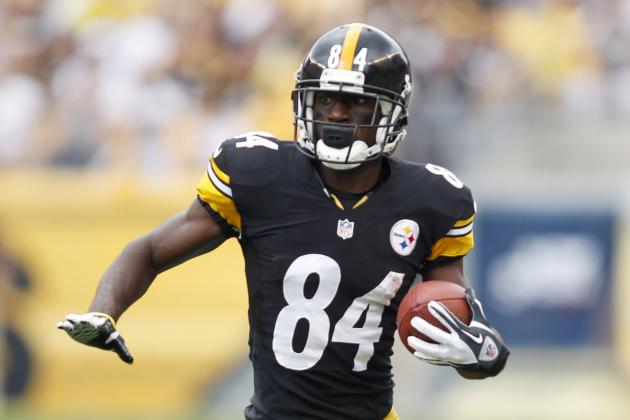 Charles LeClaire-USA TODAY Sport

Of all the players on this team, the wide receivers were the group with the highest expectations. This team has tons of speed and athleticism, so it was expected that this unit take advantage of the Titans secondary.

However, what happened was very different. The receivers struggled with the physical coverage the Titans threw at them, could not get separation, and when the ball did get to them, they often weren't able to make the catch.

This is going to take a group effort by coaches and players to find ways to get these speedsters the football in space. Then it will be squarely on the players to make the tough catch when they have to.

Grade: C-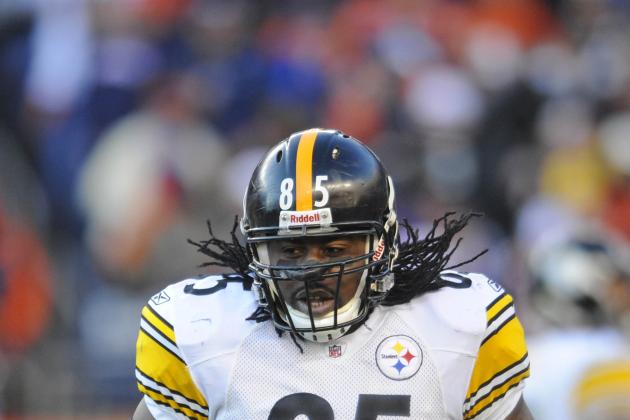 Ron Chenoy-USA TODAY Sports

It is difficult to assign a grade to the tight ends since there was virtually nothing to base it on.
Neither David Paulson or David Johnson had any success in the passing game. Johnson was targeted once for a single catch and Paulson had zilch.

Looking at both as blockers, there was little to get excited about. The Titans had a plan to attack the line of scrimmage and nothing Paulson or Johnson did forced them to change that plan.
Heath Miller cannot return to this lineup fast enough.

Grade: D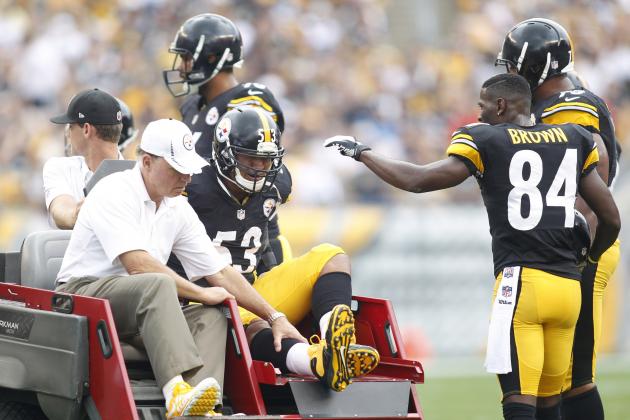 Charles LeClaire-USA TODAY Sport

To look at the stat line, you would assume this grade would automatically be an F. The line did play poorly, but when a team loses its leader early on, it is a great challenge to recover from.

The Titans saw the loss of center Maurkice Pouncey to a knee injury as an opportunity. They attacked the middle of the offensive line.
Reporter Aditi Kinkhabwala tweeted this out about the injury.
Tomlin says he assumes both Pouncey and Foote's surgeries are season-ending.

— Aditi Kinkhabwala (@AKinkhabwala) September 8, 2013
They immediately exploited the middle of the Steelers' offensive line, blowing up run plays and putting pressure on Roethlisberger. Most of the outside pressure came off problems with communication between linemen and missing blitz pickups.

It's possible the Steelers will be searching the waiver wire for some sort of talented depth to plug into the depth chart, but fans shouldn't get their hopes up. This unit is going to struggle all year.

Grade: D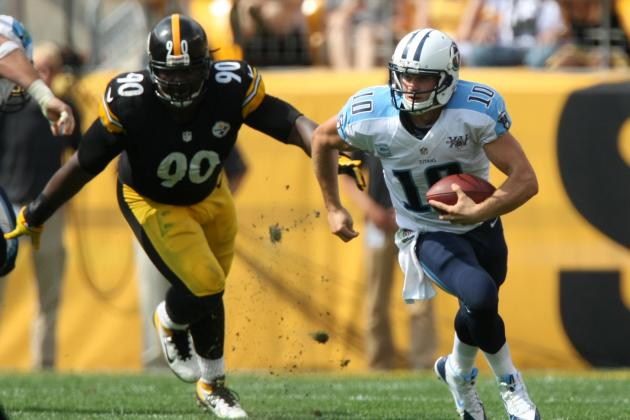 Jason Bridge-USA TODAY Sports

After a careful second look, I have to say I am very pleased with the play of the Steelers' front three. The Titans ran straight at this group, and even though they had a modicum of success running the football, big gainers were eliminated for the most part.

Starters Steve McLendon, Brett Keisel, and Ziggy Hood all held up well, despite that they were out there for more snaps than for which they are typically accustomed.
Moreover, as the game progressed, the Steelers' defensive line started to get a nice push in passing situations. It wasn't able to parlay that push into sacks, but when you consider the mobility of Jake Locker, it's fair to assume a pocket passer takes some hits.
Grade: B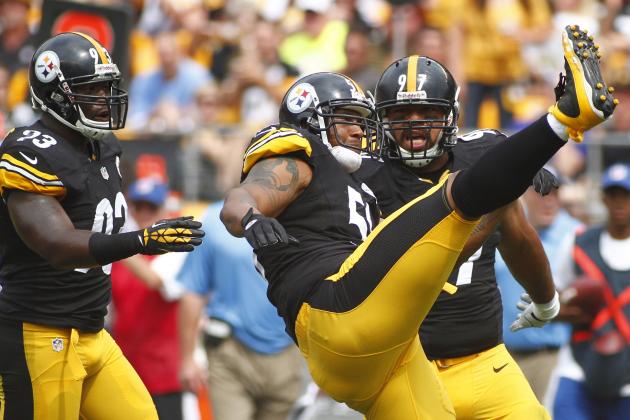 Justin K. Aller/Getty Images

All the exotic pressures, zone blitzes and unique pass-rush combinations that were discussed this week went out the window pretty quickly.

The impact of the outside linebackers was essentially summed up in two plays. LaMarr Woodley worked hard to fight through traffic and get to Locker for a sack. This was early and got everyone excited.

Next was rookie Jarvis Jones coming off the edge, blazing down the line and crushing Chris Johnson for no gain.

After that, there was nothing.
It did not matter which of the outside linebacker rotation was on the field, they just got pushed around by the Titans and had no answer. When a team's linebackers aren't explosive off the edge, they must be powerful, and Sunday, the Steelers linebackers were neither.

Grade: C-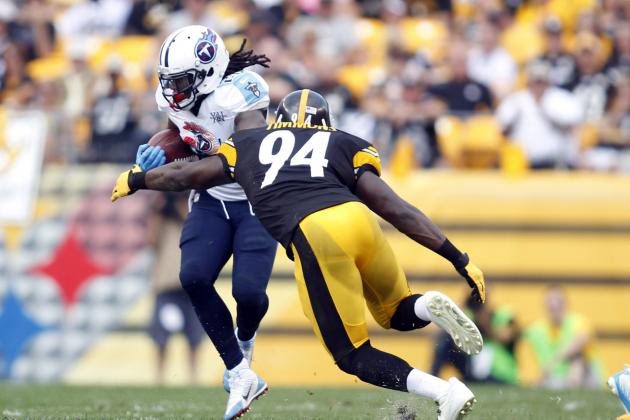 Charles LeClaire-USA TODAY Sport

For a period of time, this looked to be another bright spot. Both Larry Foote and Lawrence Timmons were very active in run support. They showed nice instincts, filled the gaps, and closed on Titans' running backs.

Alas, the injury bug bit here as well. Once old reliable Larry Foote went out, this group started to fold under the constant pressure of the Titans' physicality. Eventually, you could see fatigue set in. In their defense, this unit did continue to show a lot of fight.
This tweet from Gerry Dulac confirmed the worst.
Larry Foote torn bicep. Out for year.

— Gerry Dulac (@gerrydulac) September 8, 2013
Moving forward, it's going to be time for rookie Vince Williams to step up and earn that starting spot.
Grade: B-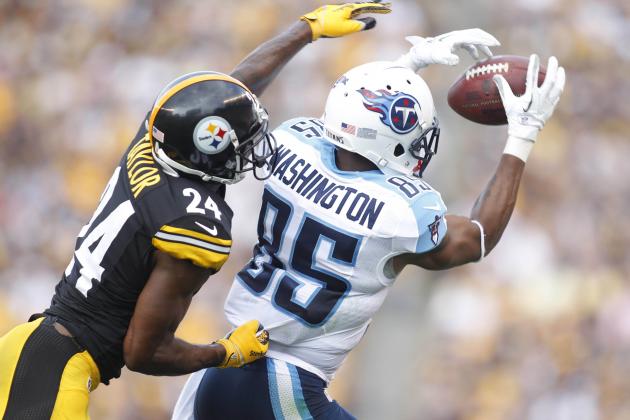 Charles LeClaire-USA TODAY Sport

It's tough to grade a unit like this when so much of its success is predicated on the coverages it's in. The Steelers played a very conservative game plan and did a nice job of tackling once the Titans receivers made the catch.

This group was also hit with injuries, so much so that rookie safety Shamarko Thomas ended up as the nickel corner for a pretty good chunk of the second half. The health of these players going forward will be a key, but on Sunday, they held their own under extraordinary circumstances.
Here is confirmation of the injury to Cortez Allen.
. @Cortez_Allen has a left ankle injury. His return is questionable.

— Pittsburgh Steelers (@steelers) September 8, 2013
There was no confirmation of an injury to Curtis Brown, but late in the game he did not come out, even with Allen out. On a late punt, Brown's head collided with another Steelers' and could be seen holding his as he exited the field.
Grade: B-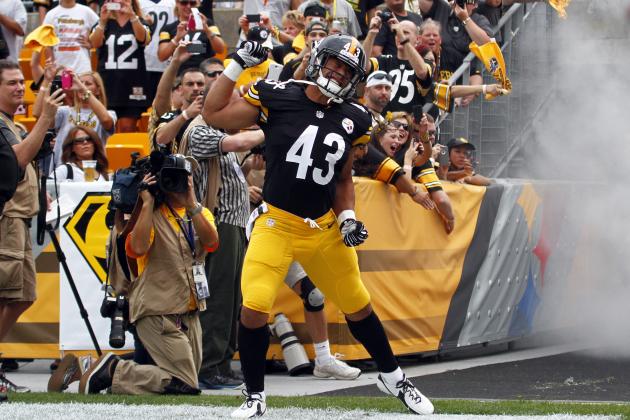 Justin K. Aller/Getty Images

If there was one player that could be counted on, it's that a healthy Troy Polamalu is a disruptive Polamalu. He and Ryan Clark were both flying all over the field trying to make plays.

Clark finished the game with 13 tackles and Polamalu had seven in the game. It's never good when your top two tacklers are your safeties, but you cannot fault their performances this week.

Grade: A-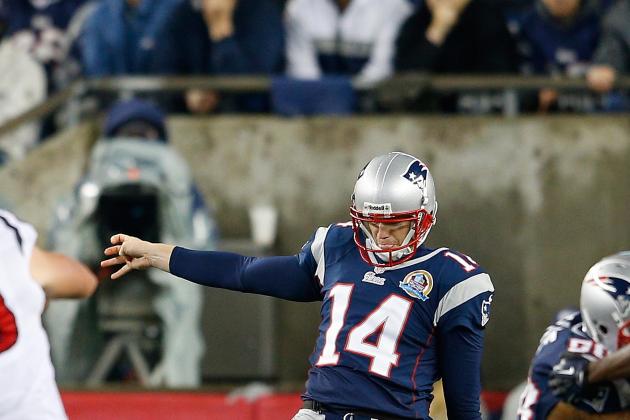 Jim Rogash/Getty Images

On the whole, the kicking and punt teams played well. There was no real impact plays by either the return or coverage teams, but there were no plays that really hurt the Steelers either. Every time a Steelers opponent returns a punt or kickoff there is trepidation as to what might happen.
It is important to note that starting punter Zoltan Mesko was signed just days before the start of the season, after the Steelers spent the entire preseason deciding between Drew Butler and Brian Moorman. So, props to the Zoltan for coming in and performing well.

Grade: B+