5 Key Stats That Will Help Determine the 2013 MLB Playoff Races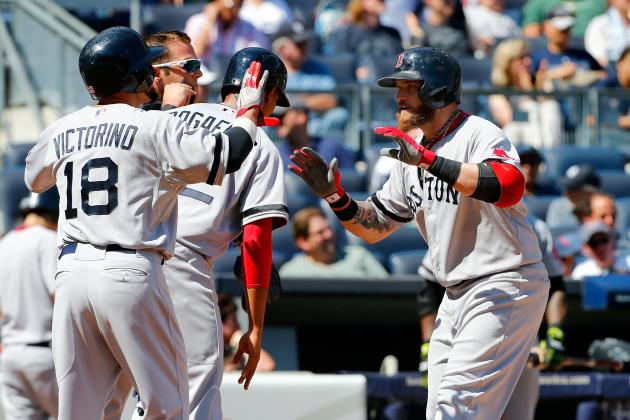 Jim McIsaac/Getty Images
The Boston Red Sox sure are good at hitting.
With under a month left in the baseball season, playoff contenders need to play well down the stretch. Arguably the biggest factor in a team playing well is the continuation or even newfound dominance in certain statistical categories.
Some of these statistics include traditional categories like home runs and stolen bases. But even some newer advanced metrics like FIP (Fielding Independent Pitching) and O-Swing% (percent of non-strike swings) could dictate whether contending teams will advance to the playoffs.
Read on to see five key statistics that will help determine the 2013 MLB playoff races.
All statistics (through September 8) sourced from Baseball-Reference.com and FanGraphs.com.
Begin Slideshow

»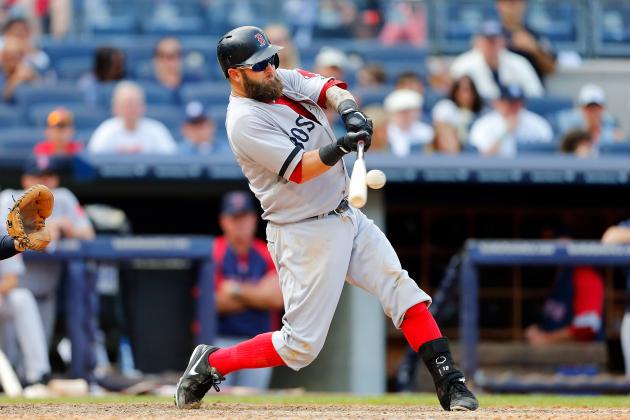 Jim McIsaac/Getty Images
Mike Napoli crushing a pitch.
Nothing puts runs on the board quicker than a good old-fashioned home run.
Even though the Boston Red Sox have only played eight games so far in September, the team has collected a combined 19 home runs. In fact, 10 players have connected for a long ball—with Mike Napoli and Will Middlebrooks smacking four home runs each.
The result has been a good one for the Red Sox, winning six games (and losing two). The wins have even come against rivals like the Detroit Tigers and New York Yankees too.
Only the Baltimore Orioles have come close in the home run category, tallying 15 dingers as a team. But unlike the Red Sox, the Orioles haven't out-slugged opponents 66-43.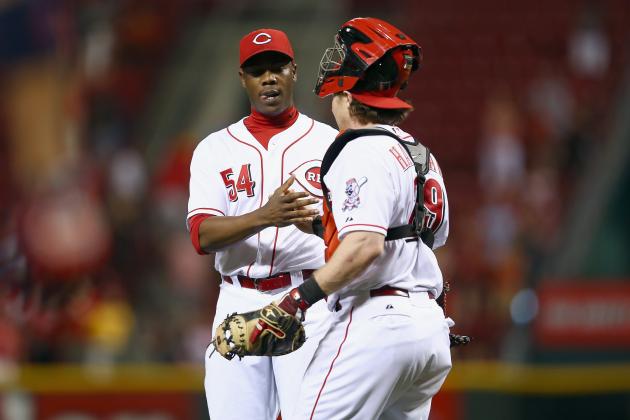 Andy Lyons/Getty Images
Aroldis Chapman has a 100.0 percent strand rate over five innings in September.
It goes without saying that if pitchers are able to strand baserunners, opposing teams will be less likely to score runs.
The Cincinnati Reds' pitching staff has been stingy all season when it comes to standing runners. In fact, it has left runners on base at a 76.6 percent clip—which is second best in the major leagues.
The Reds staff has only improved on that metric down the stretch, owning a collective 80.1 percent stand rate in September.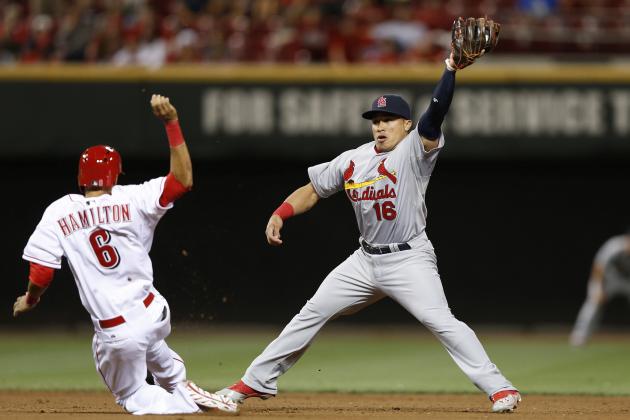 Joe Robbins/Getty Images
And Billy Hamilton is safe!
Billy Hamilton has outdone Moonlight Graham. The 23-year-old has registered four games in September for the Cincinnati Reds without an official at bat. Yet, Hamilton has still played a key role for the surging Reds: as a pinch runner.
Hamilton, who owns 395 career minor league stolen bases, has swiped four bags in four attempts in The Show.
The speedster has also scored three times as a result, which is proof that putting oneself into scoring position can pay dividends.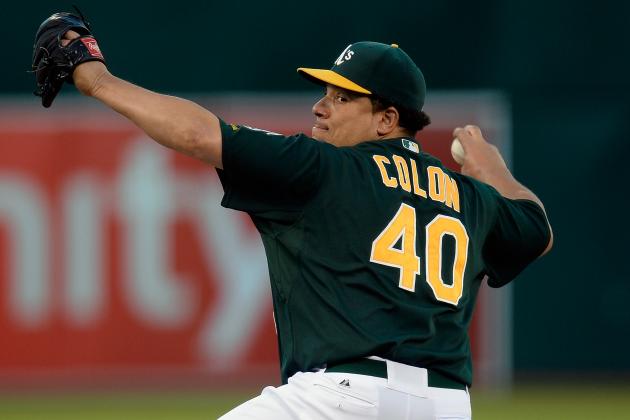 Thearon W. Henderson/Getty Images
With each start, Bartolo Colon has been forcing more and more critics to eat crow.
The Oakland Athletics rotation is a motley crew of pitchers—headed by Bartolo Colon, no less. But collectively in September, A's starters have combined for a league best 2.45 FIP.
As defined by FanGraphs, "Fielding Independent Pitching (FIP) measures what a player's ERA should have looked like over a given time period, assuming that performance on balls in play and timing were league average."
This essentially means that no starting staff in baseball has pitched better than the Athletics' in September. It's also worth noting that the A's have the second-lowest league rotation ERA (2.34) this month too.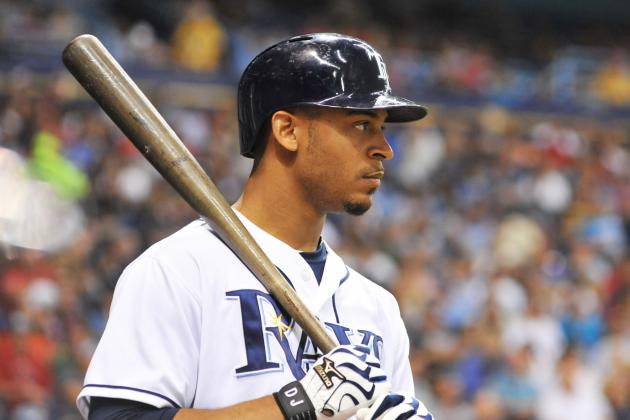 Al Messerschmidt/Getty Images
Desmond Jennings has only swung at 9.3 percent of non-strike pitches in September.
Traditionally, people tend to assume that hitters with "good eyes" are just ones who draw a lot of walks. While there is some truth to that, perhaps the best indicator of "patience" is the percent of non-strikes a player swings at.
FanGraphs' O-Swing% tracks this very metric.
So far in September, the Tampa Bay Rays have collectively swung at the fewest percent of pitches outside the strike zone (25.3 percent). This comes as little surprise as the Rays have also led the league in this metric on the year too (27.0 percent).
The Rays know their offense doesn't hold a candle to powerhouses like the Boston Red Sox, Detroit Tigers and Texas Rangers. But perhaps with great patience comes great reward.