My Five Favorite Baseball Movies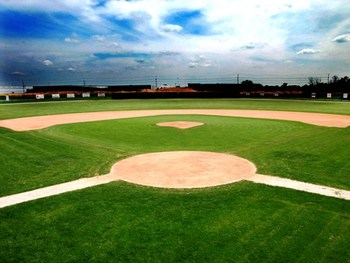 This is a slide show of what I consider to be my five favorite baseball movies (no Bull Durham, Big League or Natural, sorry). They may not be the most famous, the highest grossing, or star the biggest name actors, but they are the movies that I enjoy watching the most.
A good baseball movie can inform, entertain, upset and elate all in a span of two hours. I hope you enjoy the slide show, and if you have yet to see any of these movies, check them out, as you will not be disappointed.
5. Field of Dreams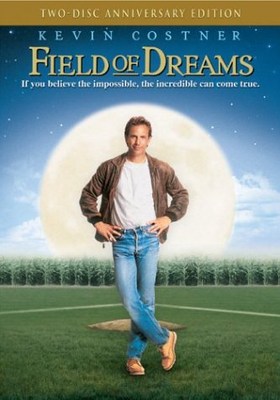 Starring: Kevin Costner, Ray Liotta, James Earl Jones.
Favorite Line: Shoeless Joe Jackson - Ty Cobb wanted to play, but none of us could stand the son-of-a-bitch when we were alive, so we told him to stick it!
Field of Dreams is always near the top of greatest baseball movie lists, and deservedly so. Kevin Costner turns in one of his best performances, the story of him building a ball field is great, and best of all, Shoeless Joe Jackson is in it!
4. The Sandlot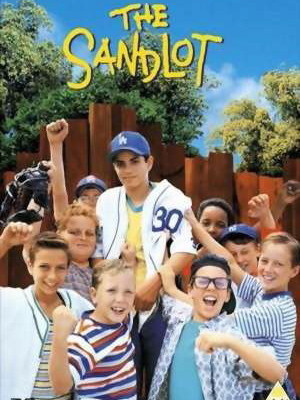 Starring: Tom Guiry, Mike Vitar, Denis Leary.
Favorite Line - Benny Rodriguez: Anyone who wants to be a can't-hack-it pantywaist who wears their mama's bra, raise your hand.
Long story short, a nerd who knows nothing about baseball becomes friends with a group of boys who plays baseball all day, steals his step-dad's signed Babe Ruth ball, hits it into the yard of the murderous "Beast", and hi jinks ensue.
A classic tale of a mutual love of the game bringing all sorts of different kids together.
3. The Rookie
Starring: Dennis Quaid, Angus Jones, Jay Hernandez.
Favorite Line - Jimmy: You know what we get to do today, Brooks? We get to play baseball.
The Rookie is the story of a once-great baseball prospect chasing his dream. In his late 30s, with a wife, kids, mortgage and a full time job, Jimmy Morris and his 98 MPH fastball are on the fast track to the big leagues. Dennis Quaid is phenomenal here, and it is a great feel-good movie.
2. Angels In The Outfield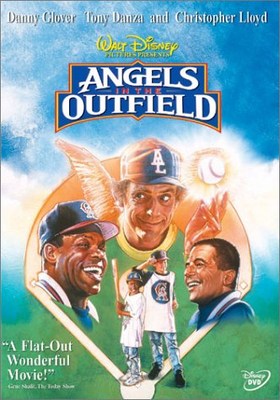 Starring: Danny Glover, Joseph Gordon-Levitt, Christopher Lloyd.
Favorite Line - George Knox: I could never leave J.P. He's coming too!
With that one line, all is good. The Angels have won, George is finally at happy, and Roger and J.P. have a father. This was my favorite movie as a kid, and it's still a classic.
1. 61*
Starring: Barry Pepper, Thomas Jane, Bruce McGill.
Favourite Line - Mickey Mantle: That's just great. One guy's got me all washed up, the others got me beatin' Ruth's record. You guys should get together an' make up your minds, tell me how I am so I know how to play.
Not just my favourite baseball movie, but my favourite movie of all time.
Thomas Jane is fantastic as Mickey Mantle, playing the cool, easy going Mantle perfectly. McGill, Anthony Michael Hall and Chris Bauer are all great as well. Pepper, however, stand alone.
Barry Pepper turns in by far the best performance of his career, bringing joy, sadness, intensity and anger to his character.
61* is based on an incredible true story, has many hilarious lines, great action, fantastic acting, and draws the viewer in like no other baseball movie.
Another plus is the soundtrack. The songs chosen fit absolutely perfectly with each scene.
Last but not least, the "hotel room scene". This is my favourite scene, showing Roger sitting in his hotel room by himself, thinking of his family, the home run chase, the fans disdain of him, and the chaos in his life.
A quiet, small town boy who wants nothing more than to go out and play baseball every day is having the season of his life, and is getting ridiculed and ripped in the papers because of it.
As Nobody Knows Me by Lyle Lovett is playing for this scene, Roger Maris has a single tear roll down his cheek as he thinks. This scene chokes me up every time, and captures everything about Barry's character.
61* is, in my opinion, the perfect baseball movie. If you are a baseball fan, you must see this movie.
Keep Reading

New York Yankees: Like this team?