Titans vs. Steelers: Takeaways from Tennessee's 16-9 Win over Pittsburgh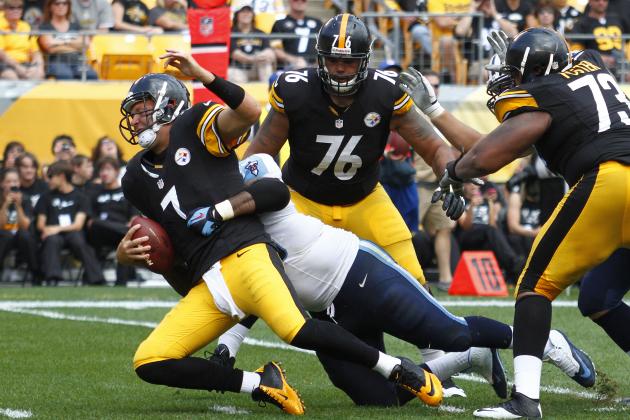 Justin K. Aller/Getty Images

Ben Roethlisberger has never lost a season opener until today, when the Titans beat the Steelers in an ugly, grueling, defensive showdown that came down to the wire (technically; more on that later).
Of course, that's not to say that it was a great day for the Titans. They struggled mightily, despite coming out ahead.
Here are some things we learned about the Titans from this win.
Begin Slideshow

»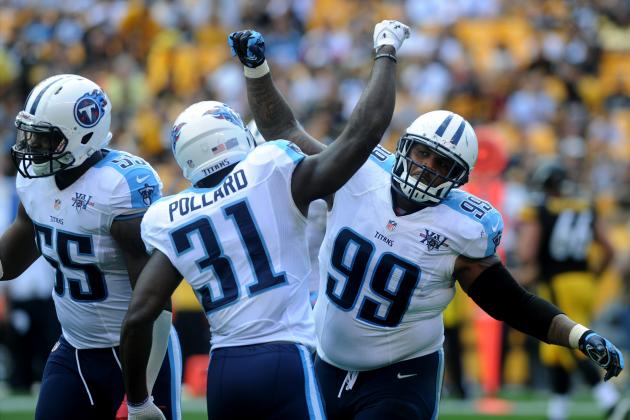 Vincent Pugliese/Getty Images

Now I don't want to make too much from the Titans' defensive performance. After all, the Steelers were missing Le'Veon Bell and then Maurkice Pouncey and LaRod Stephens-Howling in this game, so they weren't at full strength.
That said, even though the game technically came down to the wire, it wasn't as close as that. The Titans defense had its way with Roethlisberger and the Steelers.
The defense completely shut out Pittsburgh until the game's final minutes, and even then, the Steelers had to make four attempts from within the five-yard line to get on the board.
The Titans also forced two fumbles, intercepted Roethlisberger once and sacked him five times.
It was a very good performance, no doubt, but don't think the Titans will end the season with a top five defense or anything.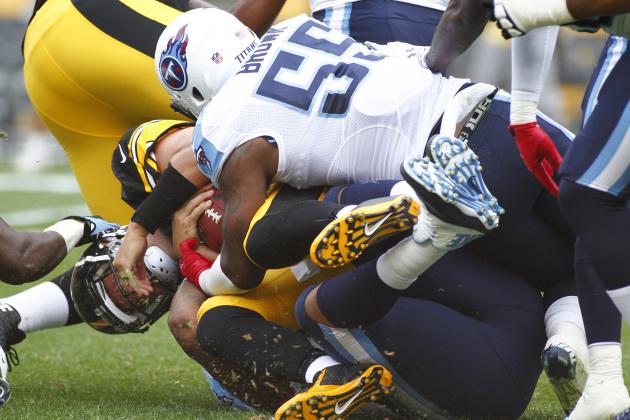 Justin K. Aller/Getty Images

Jurrell Casey was a monster against the Steelers. He only had three tackles, but all three were solo, and two were for a loss. He also sacked Roethlisberger twice and saw regular double teams.
If he keeps up this kind of performance, he'll be heading to the Pro Bowl.
You can say similar things about Zach Brown. In a game where Akeem Ayers, his opposite, was not playing at 100 percent, Brown was as dominant as Casey.
Despite having to drop back and try to cover uncovered receivers early on, Brown led the team in tackles with eight, all of them solo.
He matched Casey with two tackles for loss and two sacks, and he also managed to knock away one of Roethlisberger's passes.
Jason McCourty and Derrick Morgan had big games too, so when Akeem Ayers is back to his old self, the Titans defense might find themselves filled with playmakers.
Charles LeClaire-USA TODAY Sport

Akeem Ayers tied with Kamerion Wimbley for the most sacks on the team in 2012. Neither had a sack today, as Wimbley didn't see a ton of playing time and Ayers was playing injured.
Even without them, the Titans managed five sacks against Ben Roethlisberger, who, at 6'5" tall and 241 pounds, isn't the easiest guy in the world to bring down.
Zach Brown, Jurrell Casey and Derrick Morgan all had sacks, with Mike Martin contributing on one as well.
Regular sack artists who didn't come away with one today include Karl Klug, who has 10.5 sacks in his career, as well as Ayers and Wimbley, who I mentioned earlier.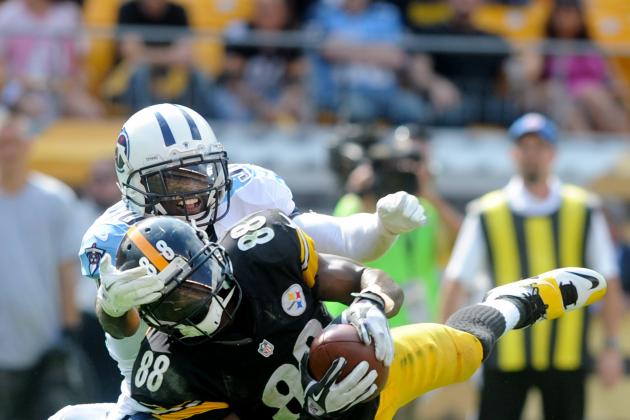 Vincent Pugliese/Getty Images

Jason McCourty and Alterraun Verner both had good games, but something that continued to be a problem throughout the entire game was that Steelers receivers were being given very big cushions.
Last season, the Titans were picked apart by short passes, since they so rarely pressed or bumped receivers within the five-yard window that they're allowed to do so within.
There was rhetoric all offseason that this year would be different, but that rhetoric didn't translate to performance on the field this week, as the Steelers receivers were pretty much untouched coming off the line of scrimmage.
The Titans had an effective pass rush this game, so it ended up being less damaging than it could have been, but against teams with better offensive lines, it could mean a lot of yards surrendered.
Brian Spurlock-USA TODAY Sports

A lot of people expected the Titans to have a dominant offensive line after the upgrades they made in the offseason. Chris Johnson famously tweeted "Thank God" immediately after the Titans used their first selection in the 2013 draft on Chance Warmack.
However, for all that, the Titans were lackluster in the ground game against the Steelers. Some of the blame goes to Dowell Loggains for predictable play-calling, and some goes to Jake Locker for not being enough of a passing threat, but some of the blame lies with the offensive line.
In total, the Titans ran the ball 42 times with four different rushers and only came away with 112 yards to show for it. The highest average yards per carry came from Shonn Greene, who had 4.5 yards per carry.
The Steelers have traditionally had one of the NFL's best defenses every year, and that may help to explain the performance, but the offensive line has to do a better job in the future.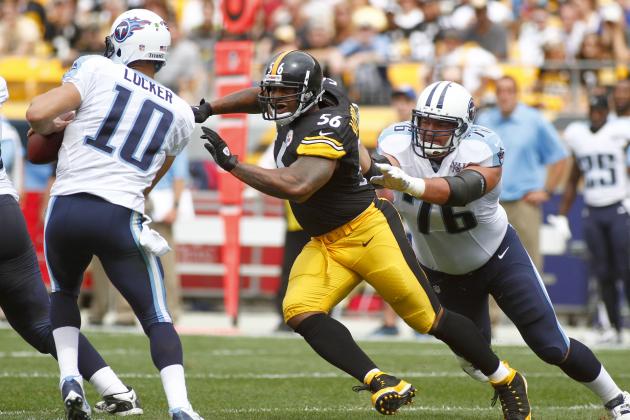 Justin K. Aller/Getty Images

The thing that worried me the most about this game was that Jake Locker looked a lot like the Jake Locker of 2012, and that is not a good thing.
He started strong with two completed passes and a rush for two first downs on the Titans' first possession, but after that, he went a very long time before completing another pass.
At the end of the day, Locker completed 11 of his 20 attempted passes for 125 yards. It's not the worst stat line, but with the running game being less than what was expected, Locker has to be able to sustain drives when his team needs him to.
If he can't learn to do that, the Titans will be looking for a new signal-caller in 2014.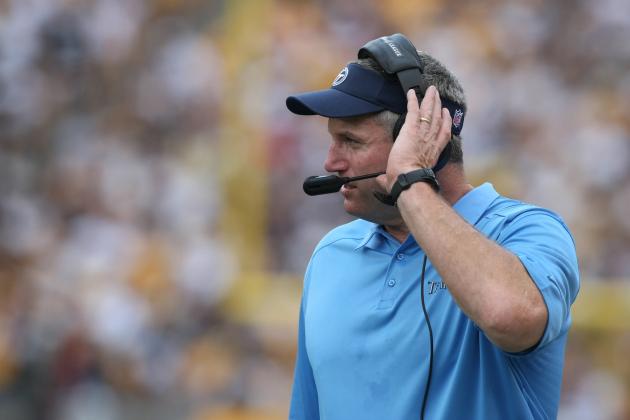 Jason Bridge-USA TODAY Sports

I wrote recently that the Titans are predicted to win anywhere from five to seven games depending on the source, and ESPN's power rankings have the Titans at 27th in the NFL.
To put that in context, the 27th ranked team in the NFL in 2012 was the Detroit Lions, who won a total of four games.
The Titans have the following teams left on their schedule: Houston twice, Jacksonville twice, Indianapolis twice, New York Jets, St. Louis, Seattle, San Francisco, Arizona, Oakland, San Diego, Denver and Kansas City.
Of those 15 opponents, seven had losing seasons in 2012, and three have already lost season openers as of the writing of this article.
I see six more wins being pretty realistic, and as many as eight more not outside the realm of possibility. The Titans will be better than expected, but that may not be enough for Mike Munchak and Jake Locker to keep their jobs.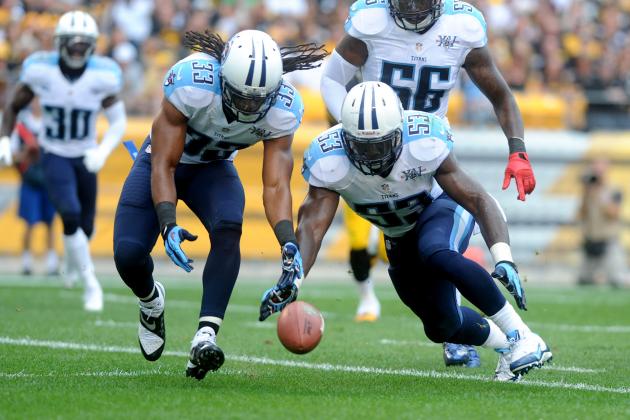 Vincent Pugliese/Getty Images

I said countless times not to take too much stock in the preseason, and of course, I ignored my own advice and stated several things that the preseason told us about the Titans this season.
Of course, I was wrong more often than I was right in those observations.
In the preseason, the Titans run defense looked awful. Against Pittsburgh, they limited the Steelers to 32 total rushing yards, and before the half, the Steelers were averaging less than a yard per carry.
In the preseason, Locker looked like he had made a lot of progress, but now, he seems to be showing his trademark inconsistency.
In the preseason, the offensive line and running back trio looked fantastic, but against the Steelers, they were pretty lackluster.
Of course, it's also possible that the Steelers just had a fantastic run defense, a horrible rushing offense and that Dick Lebeau simply outcoached Dowell Loggains, making Locker look worse than he is.
In short, the season has just started. Expect the unexpected.