Super Bowl Halftime Show 2014: Bruno Mars Was Smart Choice by NFL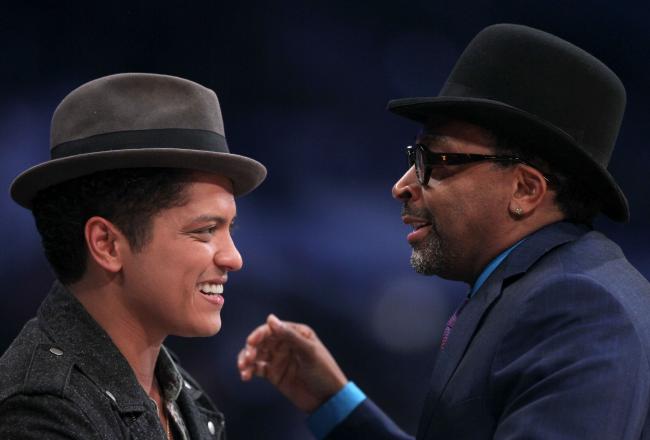 Jeff Gross/Getty Images
At least the NFL is no longer the "No Fun League" when it comes to the Super Bowl halftime show.
The league communications office confirmed that Bruno Mars will perform during halftime of XLVIII.
It's official: @BrunoMars to perform at @SuperBowl on @NFLONFOX on Sun Feb 2 #PepsiSBHalftime pic.twitter.com/E8mHAWvW63

— NFL345 (@NFL345) September 8, 2013
Following Janet Jackson's wardrobe malfunction at Super Bowl XXXVIII, the NFL went way too conservative with their halftime show performers. Having bands from the 1970s and '80s can be fun, but so many in such a short amount was too much.
Here's the list of the eight halftime acts after Jackson:
Super Bowl No.
Performer(s)
XXXIX
Paul McCartney
XL
The Rolling Stones

XLI

Prince

XLII

Tom Petty & the

Heartbreakers

XLIII

Bruce Springsteen in the E Street Band

XLIV

The Who

XLV

Black Eyed Peas, Slash, Usher

XLVI

Madonna,

LMFAO

, Nicki

Minaj

, MIA,

Cee

Lo Green
The Black Eyed Peas were the only act that you would have considered more current music, and The Office's Robert California has the perfect sentiment toward them.
Last year, the league changed it up with Beyonce, and it was a very good performance. It didn't cross the line in terms of taste, and she is a tremendous live performer. She brought a lot of energy—energy that has been missing in the last few halftime shows.
It should be much the same with Mars.
This is a very good decision by the league. Mars is a very good live performer as well, and he doesn't rely on things like Auto-Tune to make his voice sound good. He mixes R&B with more modern music that gives him a somewhat timeless sound.
The league couldn't possibly please everybody, and there's likely be a large segment of fans that won't be too happy with this choice. They probably would have liked another rock act, or possibly somebody who's from the New York/New Jersey area, like Jay-Z, Bon Jovi or Bruce Springsteen.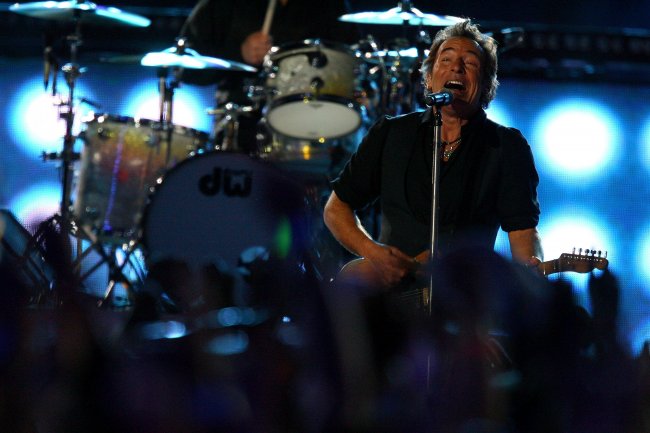 Al Bello/Getty Images
What everybody needs to understand is that the Super Bowl halftime show isn't about football. Neither is it about appeasing football fans and those people from the host city. The halftime show is engineered to get people who don't watch football interested in the Super Bowl.
What grade would you give the selection of Bruno Mars for the Super Bowl halftime show?
The NFL knows that the people who watch the Super Bowl every year will continue to watch regardless of who's performing during halftime. Plus, Roger Goodell has to appease Pepsi a bit as it's the main sponsor of the halftime show.
Pepsi always tries appealing to a younger audience, and that's exactly what it has done by collaborating with the NFL to have Mars at the Super Bowl.
In the grand scheme of things, the halftime show is meaningless in terms of how much die-hard fans enjoy/remember the Super Bowl. It doesn't take away from the play on the field and serves as a good time to grab food, go to the bathroom or whatever else if you don't care about who's performing.
If the league is going to go for a more modern act, it could have done far worse than selecting Mars. We can all take solace in the fact that the halftime show is not going to be headlined by Miley Cyrus, Taylor Swift and One Direction.
This article is
What is the duplicate article?
Why is this article offensive?
Where is this article plagiarized from?
Why is this article poorly edited?