Packers vs. 49ers: Takeaways from Green Bay's 34-28 Loss to San Francisco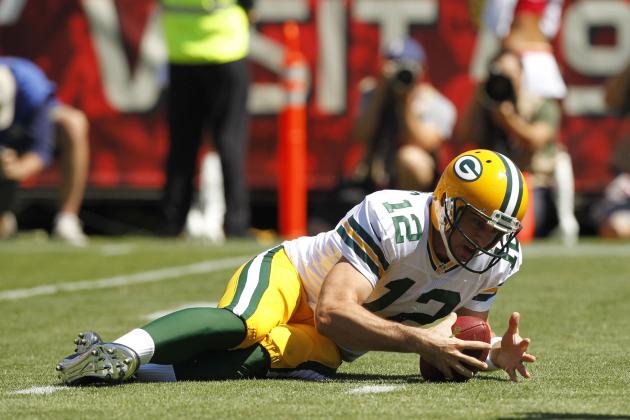 Cary Edmondson-USA TODAY Sports
We learned quite a bit about the Green Bay Packers in their loss to the San Francisco 49ers in Week 1.
The Green Bay Packers couldn't quite beat the San Francisco 49ers in Week 1 of the NFL season. They fell by the score of 34-28 in a back-and-forth game that came down to the final play.
There were plenty of takeaways from this game between two of the better teams in the league. Some takeaways were negative, but the majority of them point to the Packers having an extremely successful season this year.
Here are a handful of things we learned in Green Bay's loss this week.
All statistics courtesy of NFL.com.
Begin Slideshow

»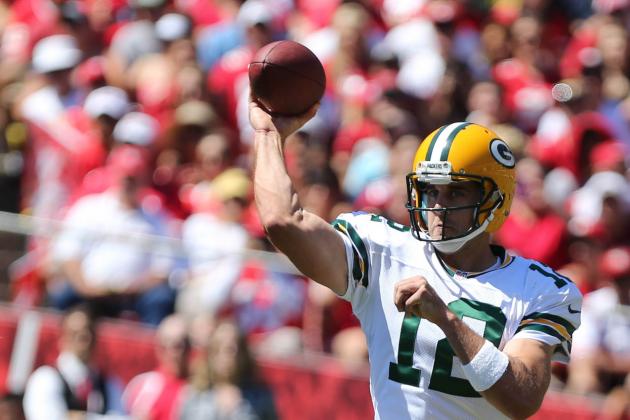 Kelley L Cox-USA TODAY Sports

When the Packers spent two early draft picks on running backs, it seemed like there would finally be a balanced offense in Titletown. However, that simply wasn't the case in Week 1 against the 49ers.
The Packers only recorded 63 rushing yards in this game, with 13 of those coming from quarterback Aaron Rodgers. While they did get one touchdown from rookie Eddie Lacy on the ground, it wasn't until late in the game when the San Francisco 49ers defense was clearly winded.
Overall, it was Rodgers' arm that kept Green Bay in this game. His 333 passing yards and three touchdowns once again proved that he'll continue to be the entire Packers offense for the 2013 season.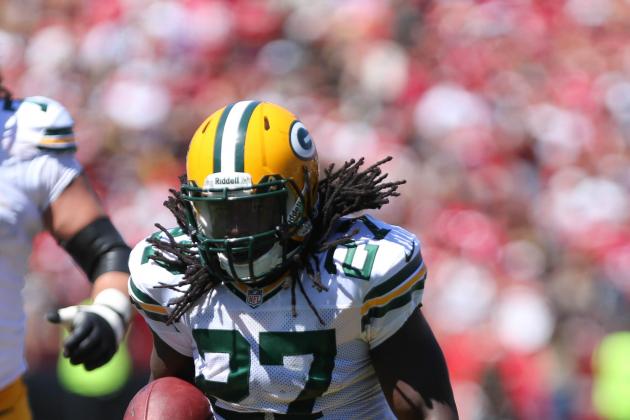 Kelley L Cox-USA TODAY Sports

If there is one thing that you don't want to do as a rookie running back, it's fumble the football. That's exactly what Eddie Lacy did, and he learned about the consequences rather quickly.
Lacy put the ball on the ground early in the second quarter. The 49ers recovered the football in Packers territory, and the end result was seven points for the 49ers.
After that fumble, the Packers took Lacy out of the game and replaced him with James Starks and John Kuhn. He didn't see another carry for the entire first half. He eventually returned in the second half and scored a touchdown, but the point was definitely made to Lacy.
This was a hard lesson for the talented rookie to learn, but you can be sure that he'll remember to protect the football better from here on out.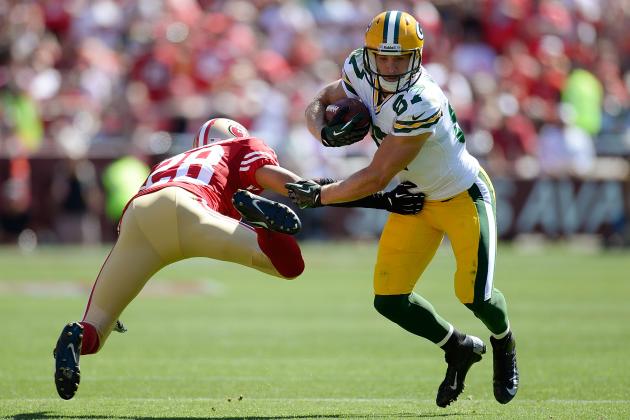 Thearon W. Henderson/Getty Images

With Greg Jennings becoming a member of the Minnesota Vikings in the offseason, the Packers lost their longtime No. 1 wide receiver. No one knew whether Jordy Nelson, Randall Cobb or James Jones would take that job.
However, after Week 1, it's pretty clear that Nelson is the No. 1 receiver. Nelson finished the game with seven receptions, 130 yards and a touchdown. He led the team in receptions and yards and was often Rodgers' choice to throw to when Green Bay needed yards.
Look for Nelson to post huge numbers this year for a high-powered Packers offense.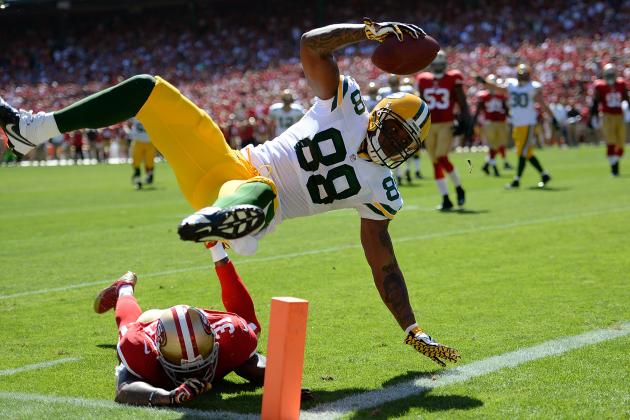 Thearon W. Henderson/Getty Images

It started off with a few receptions for tight end Jermichael Finley. It looked like all of the offseason talk of him being more focused was true.
Then came the dropped pass that resulted in an interception. It was an easy catch for Finley who just let the ball slip through his hands. All signs pointed to another season of Finley and quarterback Aaron Rodgers struggling to get anything going offensively.
However, that all changed as Finley bounced back in a huge way from the dropped pass to finish the game with five receptions for 56 yards and a touchdown. Finley's up-and-down play is what we've come to expect from the extremely talented player.
Don't be surprised to see even more unpredictable play from Finley as the season continues.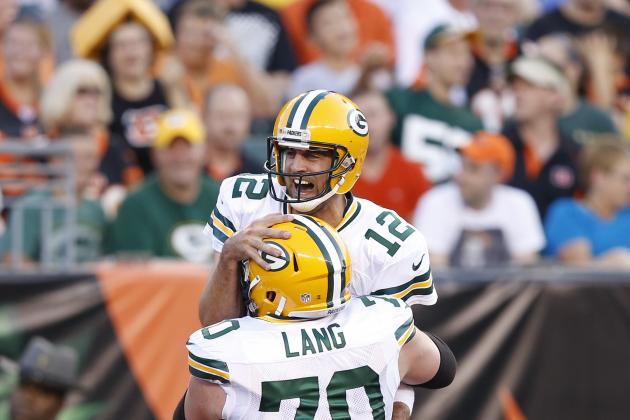 Joe Robbins/Getty Images

There is no doubt that the biggest area of concern heading into Week 1 for the Green Bay Packers was the offensive line.
However, the unit put some of those concerns to rest with a rather solid performance against a very good San Francisco 49ers defense. Sure, they gave up two sacks and a handful of pressures, but it could have been much worse than it was.
The only real concern was with how they struggled opening up running lanes for the Packers running backs. Overall, the offensive line didn't do anything to keep the Packers from winning, which is all Green Bay can ask for at this point in the season.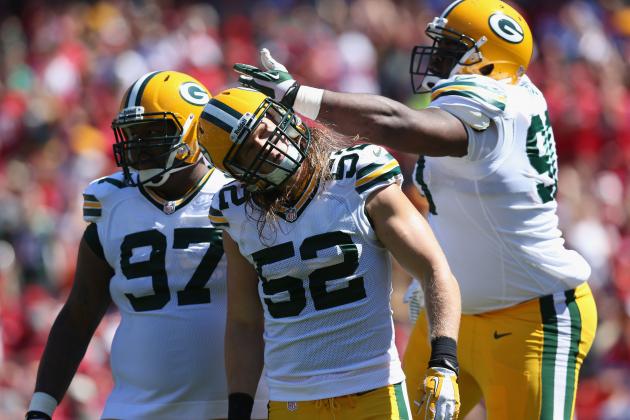 Jeff Gross/Getty Images

The last time the Green Bay Packers and San Francisco 49ers played, the 49ers had a field day running all over the Packers defense. San Francisco gained over 300 yards on the ground and added four rushing touchdowns.
That certainly wasn't the case in this meeting. The Packers held the 49ers to only 90 rushing yards and a touchdown in Week 1. Even better is the fact that it took San Francisco a whopping 34 carries to get those 90 yards.
It seems that defensive end Johnny Jolly's return had a bigger impact than anyone could have imagined. The last time Jolly was on the Packers roster was back in 2009 when they fielded one of the best run defenses in the league.
After Week 1, it seems like that could be the case again.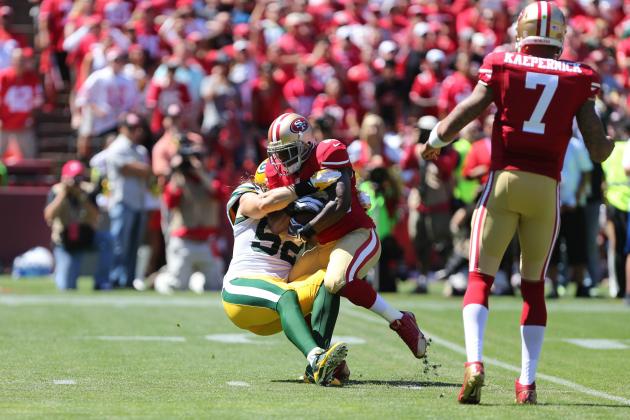 Kelley L Cox-USA TODAY Sports

Here's the thing about wrecking balls: sometimes they can get carried away. That's what happened to outside linebacker Clay Matthews when he nearly ripped Colin Kaepernick's head off on a late hit in the second quarter.
Matthews finished the game with eight total tackles, one sack and one near decapitation. He was flying all over the field, making numerous big plays in both the run and pass game.
If Matthews can continue to play at this level for the entire season, the Packers should be just fine defensively.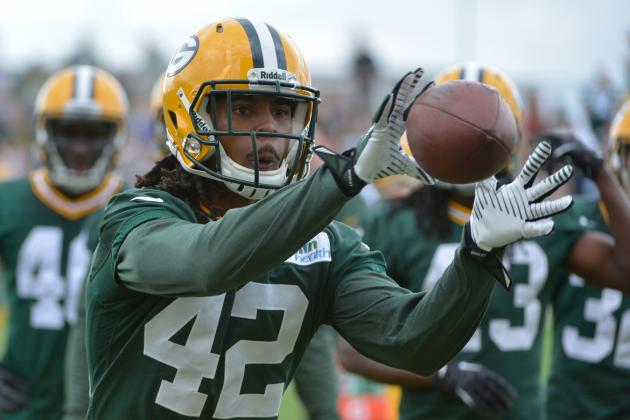 Benny Sieu-USA TODAY Sports

Wide receiver Anquan Boldin and tight end Vernon Davis combined for 19 receptions, 306 yards and three touchdowns. They absolutely abused the Packers secondary.
However, Green Bay was without starting safety Morgan Burnett and cornerback Casey Hayward in this game due to injuries. Their absence obviously won't fix all the issues, but there is no doubt that their presence on the field would have helped.
Until Hayward and Burnett return, the Packers will continue to struggle with their pass defense.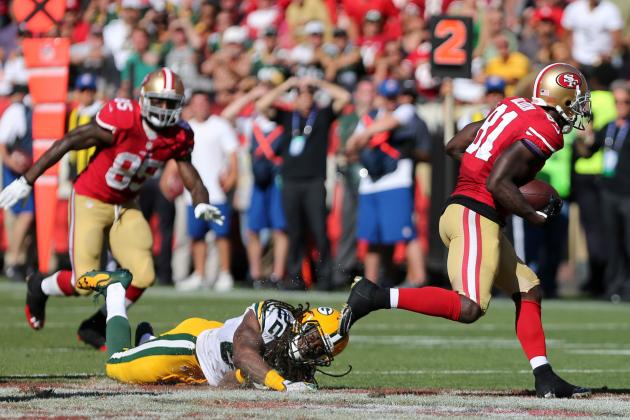 Kelley L Cox-USA TODAY Sports

It wasn't a good day for safeties Jerron McMillian or M.D. Jennings.
They were consistently beat by tight end Vernon Davis and wide receiver Anquan Boldin. In fact, it seemed that the middle of the field was completely empty every single time the 49ers dropped back to pass.
The reality is that neither McMillian or Jennings should be a starting safety in the NFL. That's a problem for the Packers because their only other option other than Morgan Burnett is rookie Chris Banjo.
While it's hard to fathom Banjo playing better as a rookie, Green Bay might need to give him a chance after such a poor performance from McMillian and Jennings.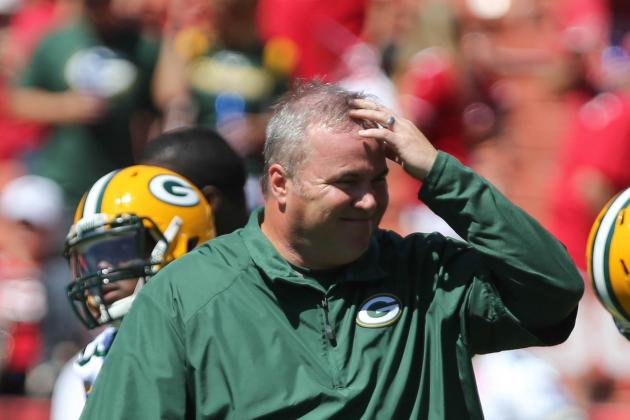 Kelley L Cox-USA TODAY Sports

It's easy to get carried away and consider the 2013 season a complete loss due to a single loss. However, fans of the Green Bay Packers need to slow down and take a few deep breaths.
It's only Week 1, and it was only a six-point loss. Furthermore, it was a loss on the road against one of the best teams in the NFL.
It isn't time to throw in the towel and write off this year for the Packers. There were plenty of good takeaways from this game, and the Packers will only get better from this close loss.