One Burning Question for Every NHL Team Entering Training Camp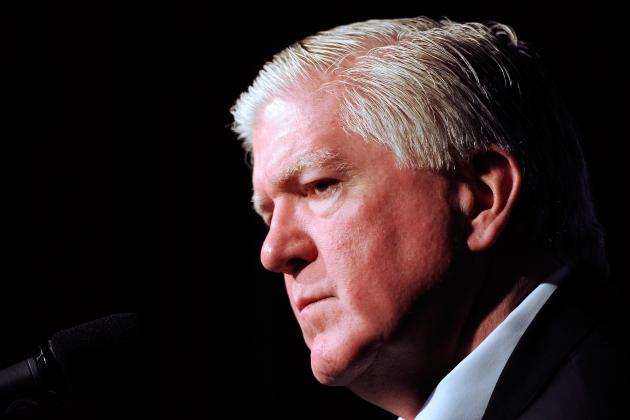 Richard Wolowicz/Getty Images

NHL training camps will open for business this week, and there are a number of questions that teams need to answer. The Anaheim Ducks will need to decide who their starting goaltender will be, and the New York Rangers will need to decide how many youngsters they want to carry at the start of the season.
There are a number of additional questions that need to be answered, and here are burning questions for each NHL team has as they enter training camp this week.
Begin Slideshow

»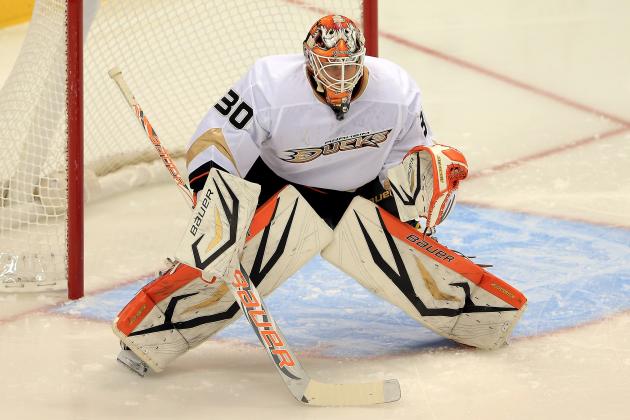 Doug Pensinger/Getty Images
Fasth is young, reliable and has a lower cap hit than Hiller.
The Anaheim Ducks have an interesting situation as they enter training camp. Goaltending is an important position, and the Ducks have two potential starters and a potential backup.
Jonas Hiller is in the last year of his contract, Viktor Fasth was a "rookie" sensation last year and John Gibson is a dynamo prospect.
There are a number of different ways the Ducks could go this season, and it will be fun to watch each goaltender battle for supremacy in training camp.
Ronald Martinez/Getty Images
Eriksson is a solid scorer with potential.
Trading for Loui Eriksson was the Boston Bruins' biggest move of the summer, but will he break out this season in Beantown? Eriksson's best season to date saw him score 73 points in 79 games back in 2010-11.
The speedy Swede is a talented two-way forward who should be a perfect fit for the Bruins' system, and it will be interesting to see if this is the year he finally reaches his offensive potential.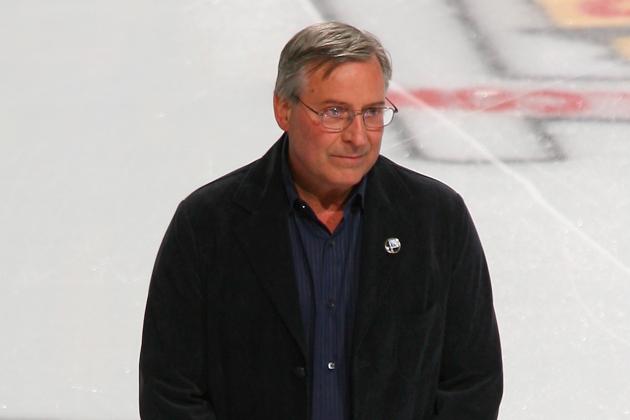 Rick Stewart/Getty Images
Terry Pegula could decide to rebuild his team this season.
The Buffalo Sabres started their rebuild last season by trading captain Jason Pominville, but will the 2013-14 season be another rebuilding year? Thomas Vanek and Ryan Miller are slated to become free agents, and each has significant value.
The Sabres have a number of prospects slated to debut in the next two years, so this could be the year Terry Pegula decides to start a full-fledged rebuild.
Bruce Bennett/Getty Images
Burke has power in Calgary, but will he use it?
Brian Burke is the Calgary Flames' new president of hockey operations, and he is now Jay Feaster's boss. The former Toronto Maple Leafs general manager is known for his ability to build teams, but will he have a hands-off role with the Flames?
At his introductory press conference, Burke said he was going to allow Feaster to continue doing his job, but that could change once the season starts.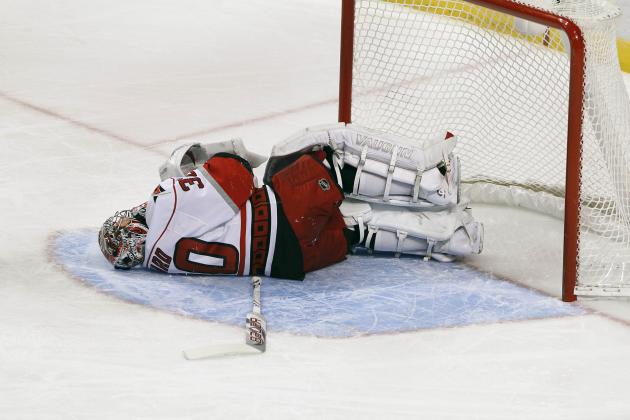 Robert Mayer-USA TODAY Sports
Ward sprained his MCL last season.
Cam Ward's 2012-13 season ended earlier than expected when he sprained his MCL last March. He should be ready to start the season, but how long will it take for him to bounce back?
Ward is an athletic netminder that uses his lower body to make a majority of his saves, and it could take him a while to get comfortable in net. There could be some rust for Ward as he starts the season, but more will be revealed once he takes the net in training camp.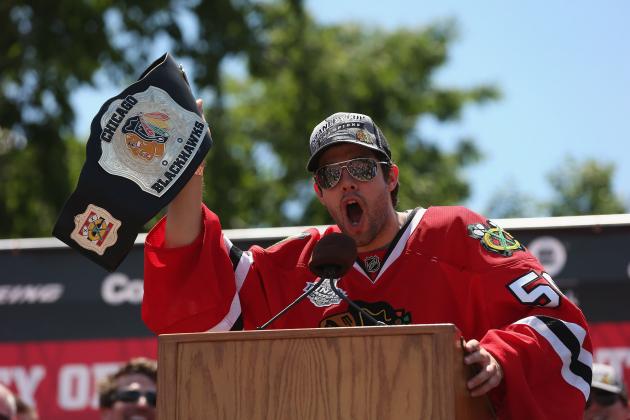 Jonathan Daniel/Getty Images
Is Corey Crawford the real deal?
Corey Crawford had a tremendous playoff run in 2012-13, and he was a rock in net for the Chicago Blackhawks. However, in 2011-12, Crawford was horrendous in net against the Phoenix Coyotes, and he arguably cost the Blackhawks the series.
Crawford was slated to become a free agent, but he was given a contract extension to remain a fixture in the Chicago crease.
The Blackhawks have invested their future in Crawford, but was it the right decision? Until Crawford proves that last season was not a fluke, it will be a risky gamble for the Blackhawks as they attempt to defend their Stanley Cup crown.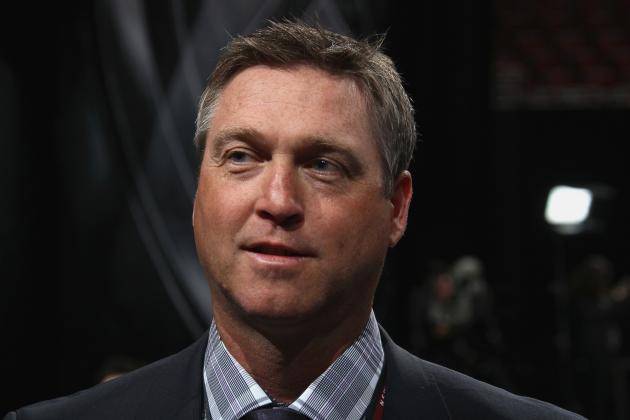 Bruce Bennett/Getty Images
Will Roy attempt to trade for a better goalie?
Last week there was a rumor tweeted by Josh Rimer that the Colorado Avalanche were in talks about acquiring Ryan Miller in exchange for Paul Stastny.
The trade never went through, but will Patrick Roy attempt to trade for a legitimate goalie before the season gets under way?
Roy is going to let the goalie coach handle goaltending duties, but it wouldn't be a surprise if he attempted to upgrade the position before the season started.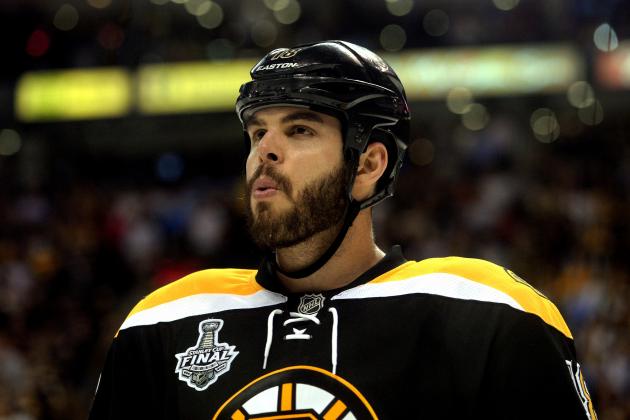 Harry How/Getty Images
Will Horton be a factor for Columbus this year?
This offseason the Columbus Blue Jackets signed free-agent forward Nathan Horton to a seven-year, $37.1 million deal, but will he be a factor for the team this season? Horton had surgery this summer, and he won't start the season until November at the earliest or January at the latest.
Horton will be recovering from a shoulder surgery, and it remains to be seen how much of a factor he will be this season.
When healthy, Horton can be a difference-maker, but Columbus may have to wait a while until he provides the club significant value.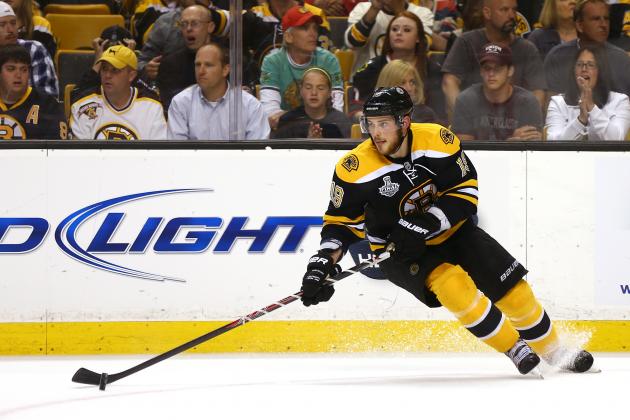 Elsa/Getty Images
Will Seguin bounce back with the Stars?
Tyler Seguin was exiled from the Boston Bruins this summer, but will he rebound with the Dallas Stars? Seguin will have a chance to play his natural position with the Stars, but the team is less talented than the Bruins.
Other than Jamie Benn, the Stars don't have many offensive threats, so Seguin could be under more pressure than ever before.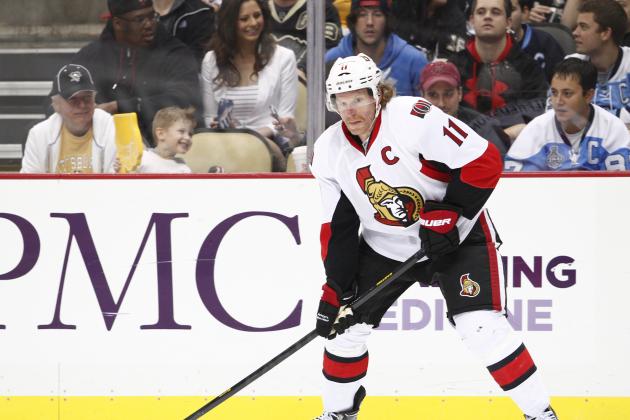 Justin K. Aller/Getty Images
Alfredsson could be a great pickup for the Red Wings.
The Detroit Red Wings showed great resolve last season by finishing the season strong to continue their playoff streak.
Last season, the Wings almost advanced to the Western Conference Final, and they will have a chance to make the playoffs this year as a member of the Eastern Conference.
The additions of Stephen Weiss and Daniel Alfredsson will give the team solid offensive depth, but do these acquisitions make the Wings a team to beat in the East?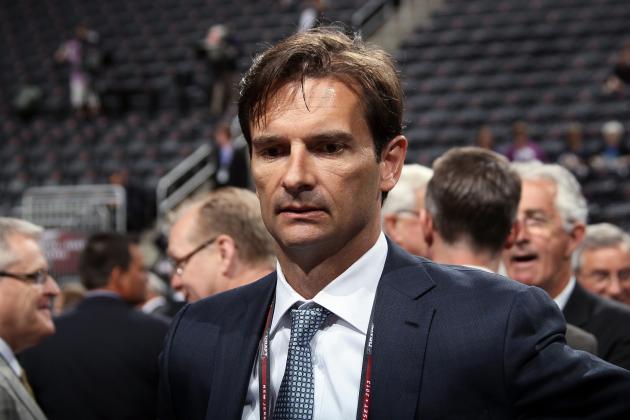 Bruce Bennett/Getty Images
Eakins is the Oilers' new bench boss.
The Edmonton Oilers' roster features a tremendous amount of top-end talent, but can Dallas Eakins turn the team into a contender?
Eakins was a hard worker as a player, and he knows what it takes to win. He transformed the Toronto Marlies into a solid team and helped Nazem Kadri reach his potential.
The Oilers added some hardworking players like Boyd Gordon and Andrew Ference this summer, and they should compliment the players currently on the roster.
There is no reason why the Oilers shouldn't make the playoffs this year, and it will be fun to watch what Eakins does to turn this team around.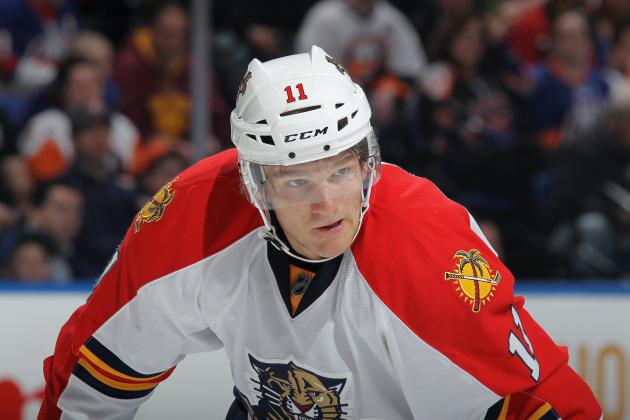 Bruce Bennett/Getty Images
All eyes will be on Huberdeau this season in Sunrise, Fla.
Jonathan Huberdeau is the reigning rookie of the year, but will he endure a sophomore slump this season? He is the Florida Panthers' best player, and he is no longer an unknown commodity.
This season, Huberdeau will face top defense pairings more frequently, and it could throw him off his game. The Panthers' stud forward is a talented player, but this season could be a test for him as an NHL player.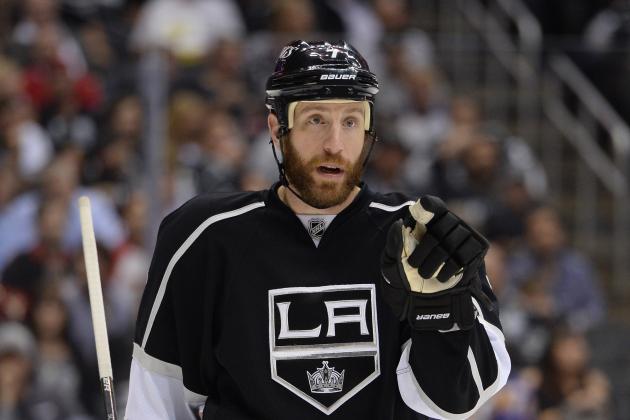 Harry How/Getty Images
Scuderi was an anchor during the Kings' Cup run in 2012.
Rob Scuderi has been an anchor on the blue line throughout his career, and this summer, he decided to rejoin the Pittsburgh Penguins. The Los Angeles Kings' blue line is relatively young, and someone will need to step up to fill the void left by Scuderi.
This could be the perfect opportunity for Drew Doughty to step up as a leader for the Kings, and he has the talent and potential to be a factor.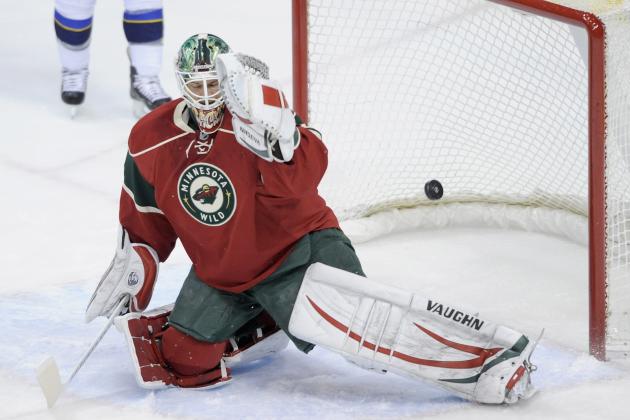 Hannah Foslien/Getty Images
Can Backstrom remain healthy?
The Minnesota Wild entered last year's playoffs as the No. 8 seed, and this year's team projects be more talented that last year's. A full season with Jason Pominville will help the team, but do the Wild have the goaltending to be a playoff team?
Niklas Backstrom isn't as durable as he once was, Josh Harding's medical condition makes him a wild card and Darcy Kuemper is a relatively unknown prospect with potential. The Wild should be a good team this season, but they will go as far as their goaltending carries them.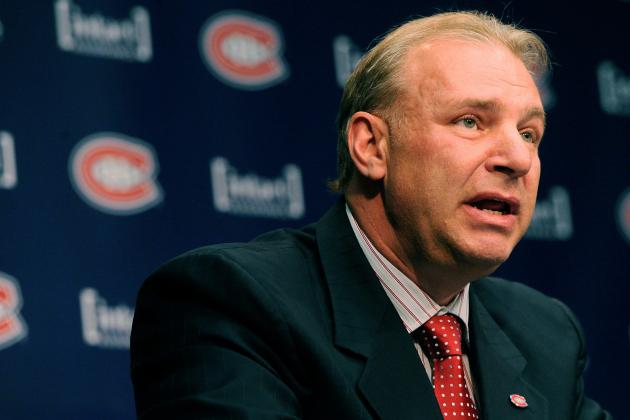 Richard Wolowicz/Getty Images
Was last year a fluke?
During the full 2011-12 season, the Montreal Canadiens were the second-worst team in the entire NHL. Last year, in a 48-game season, they were one of the best in the league, so is it fair to say that last year was a fluke?
The Canadiens do have a number of young talents on their roster, which makes them an up-and-coming team, but will they regress a little bit this season?
They will have a chance to prove themselves in an 82-game season this year, and the Canadiens will work hard to prove that last year's team was for real.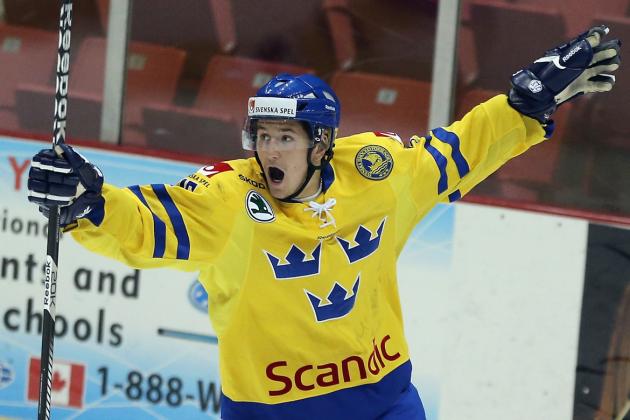 Bruce Bennett/Getty Images
Forsberg is a talented forward with a lot of potential.
The Nashville Predators acquired Filip Forsberg for Martin Erat last season, and it is a trade that could really help change the Predators offense. Forsberg is a dynamic offensive player that has shined during international competition, and he will have a chance to showcase his skills this season.
He had a limited stretch of action in the NHL after he was acquired last season, and he could be a dark horse to win rookie of the year this season.
Bruce Bennett/Getty Images
Will Kovalchuk's departure be too much to overcome?
Ryane Clowe, Michael Ryder and Jaromir Jagr are solid players who could help the New Jersey Devils, but the loss of Ilya Kovalchuk could be just too much to replace. This year could be a painful one for the Devils, because they no longer have a top offensive threat.
The Devils lost Zach Parise last summer, Kovalchuk this summer and they are headed toward a rebuild. While the newest acquisitions could help the team remain competitive, it is looking like 2013-14 will be a long season for the Devils and their fans.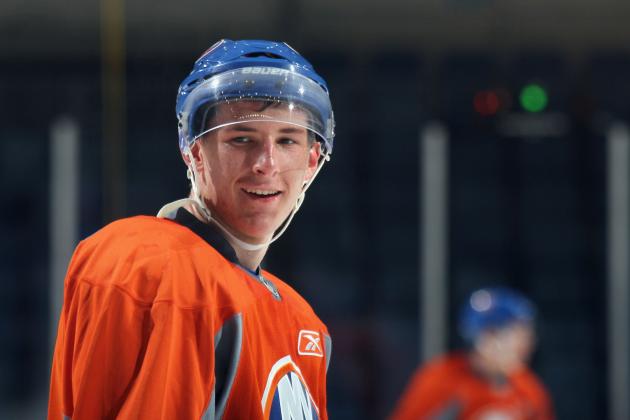 Bruce Bennett/Getty Images
Strome could be a very special player for the Islanders.
If Ryan Strome starts the season in the NHL, he should be considered the favorite to win rookie of the year. The former Niagara IceDog pivot is becoming a right winger, and he would be a great fit for the John Tavares-Matt Moulson line.
Strome can shoot and score with amazing accuracy, and he has the potential to be a really special player for the New York Islanders this season.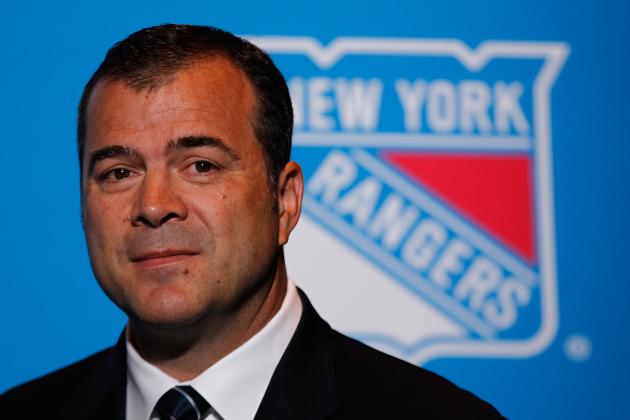 Mike Stobe/Getty Images
AV will look to make the Rangers a contender again.
Under Alain Vigneault's watch in Vancouver, Alex Edler, Ryan Kesler and countless others developed into solid NHL players. The Rangers have youngsters like John Moore, Chris Kreider and JT Miller who could play a vital role for the team this season.
Over the past few years, the Rangers have been relying on their youth movement, but could that change under "AV"?
Vigneault's primary goals include fixing the Rangers' offense and struggling power play, so the integration of young players could be moved to the back burner this season.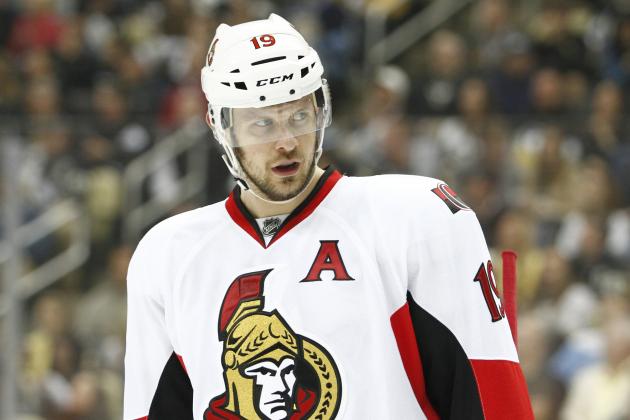 Justin K. Aller/Getty Images
Can Spezza return to top form?
Jason Spezza missed most of last season after recovering from back surgery, but can he return to top form this season? Back injuries are tough to overcome, and it could be a nagging injury that haunts Spezza for the rest of his career.
The Ottawa Senator pivot is an amazing player, but he needs to prove that he is 100 percent healthy this season. Having Bobby Ryan on his wing will take some pressure off him offensively, but the Senators are still going to need Spezza to contribute if they want to be a playoff contender.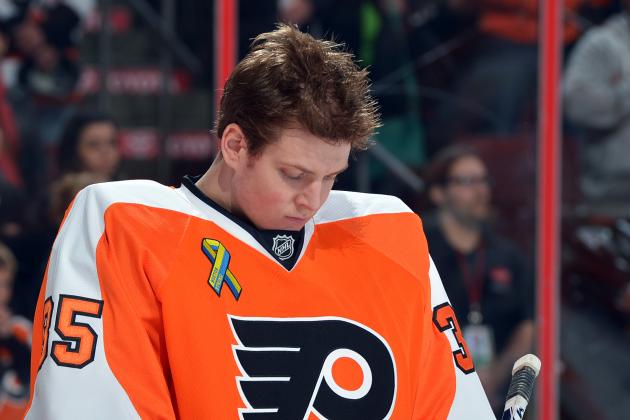 Drew Hallowell/Getty Images
Can Steve Mason regain his form this season?
The Philadelphia Flyers bought out Ilya Bryzgalov, and they will use a tandem of Ray Emery and Steve Mason this season. However, will the tandem be good enough to help the team make the playoffs?
The Flyers are hoping that their offseason acquisitions of Vincent Lecavalier and Mark Streit will stimulate the offense, but the team will live or die with the strength of its goaltending this season.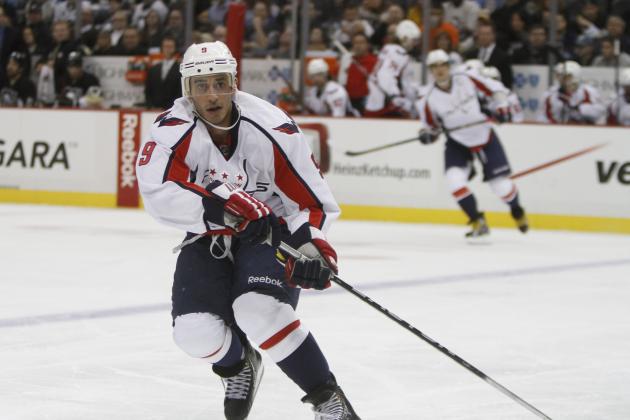 Justin K. Aller/Getty Images
Mike Ribeiro could help the Coyotes this season.
The Phoenix Coyotes went on a magical run during the 2011-12 season, but they failed to make the playoffs last year. A big reason the Coyotes struggled last season was their lack of offense, and they added Mike Ribeiro this summer to address that need.
The addition of Ribeiro certainly helps, but will it be enough to make the Coyotes a legitimate contender this season?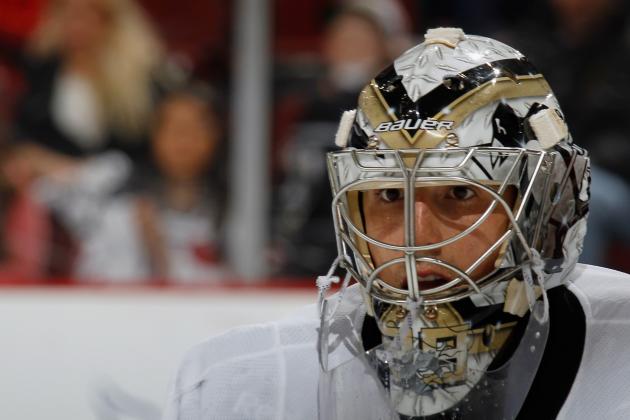 Bruce Bennett/Getty Images
Could this be Fleury's last season with the Penguins?
The Pittsburgh Penguins have locked up a sizable amount of their core players for the future, but could this be Marc-Andre Fleury's last with the team? Fleury has two years left on his contract, but next summer is the last year that a team can use an amnesty buyout.
The Penguins have not had success in the playoffs in recent years, and Fleury has been in net for the team's playoff failures. Barring a Stanley Cup victory, could this be Fleury's last season with the Penguins?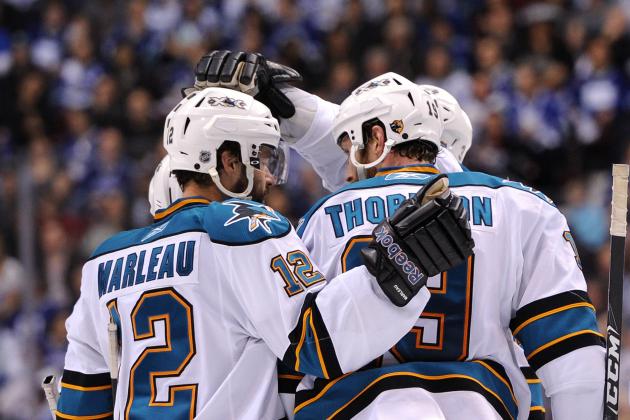 Harry How/Getty Images
Will Thornton and Marleau be Sharks after this season?
Patrick Marleau and Joe Thornton have been fixtures on the San Jose Sharks for years, but could that change after this season? Joe Pavelski and Logan Couture signed six-year extensions this summer, and it could represent that they will be the new faces of the future for the Sharks.
Marleau and Thornton still want to win a Stanley Cup, but will they get a chance to win one with the Sharks after this season?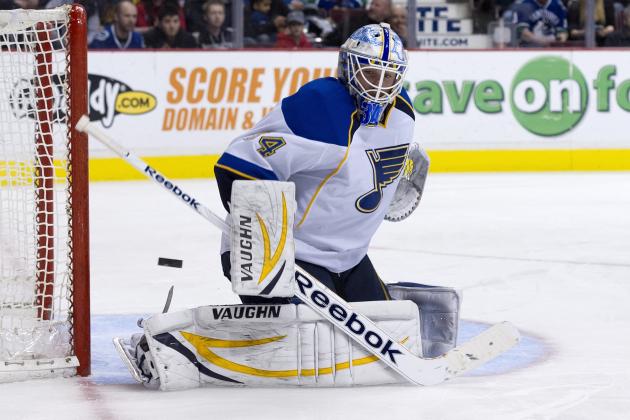 Rich Lam/Getty Images
Allen is a youngster who could be the team's starter this season.
The St. Louis Blues have three potential starting goaltenders, but who will be the starter this season? The Blues are lucky to have a number of options, and it really is an open race at this point.
Jake Allen is a youngster with promise who did well in limited action last season, Jaroslav Halak is a free agent after this season and Brian Elliott is a backup who can be a spot starter when needed.
This will be an intriguing situation to follow, because the Blues could open the trade market once they name their goaltenders for the 2013-14 season.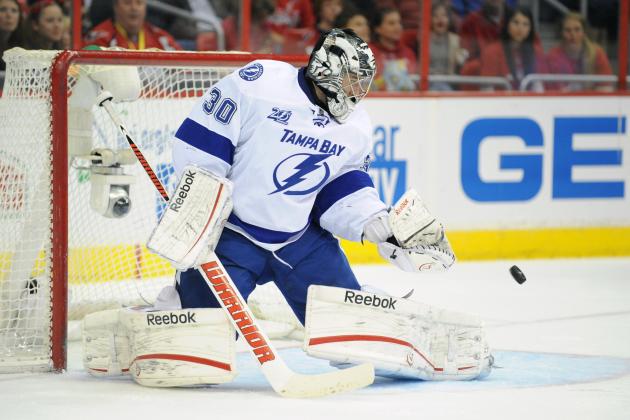 Mitchell Layton/Getty Images
Can Bishop lead the Lightning to the playoffs?
The Tampa Bay Lightning have a number of talented forwards and a decent blue line, but goaltending has been an area of concern over the last few seasons. Ben Bishop struggled after being acquired at last year's deadline, but can he bounce back this season?
He is a sizable netminder with potential, but can he be good enough to lead the Lightning to the playoffs? The Lightning could be forced to make a decision if Bishop falters, because it makes no sense to waste years of Steven Stamkos' prime.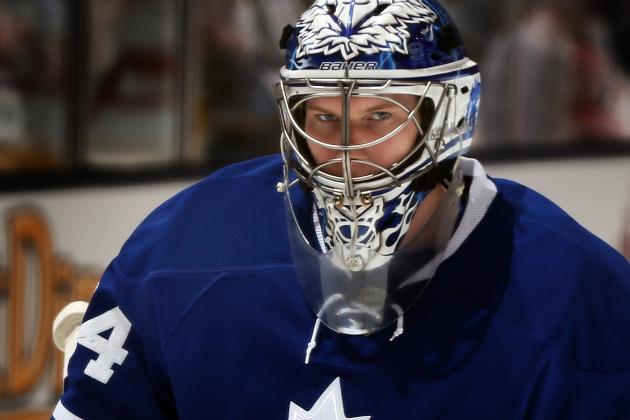 Abelimages/Getty Images
Reimer will try to keep his job.
James Reimer guided the Toronto Maple Leafs into the playoffs last season, but management still felt that it needed to add another starting goaltender. Jonathan Bernier was acquired during the offseason, and the two will battle for the No. 1 job during training camp.
Reimer's resume is more impressive than Bernier's, but both will have an equal chance to be the opening-night starter. It should be a very fun training camp for fans but not so fun for both of Toronto's netminders.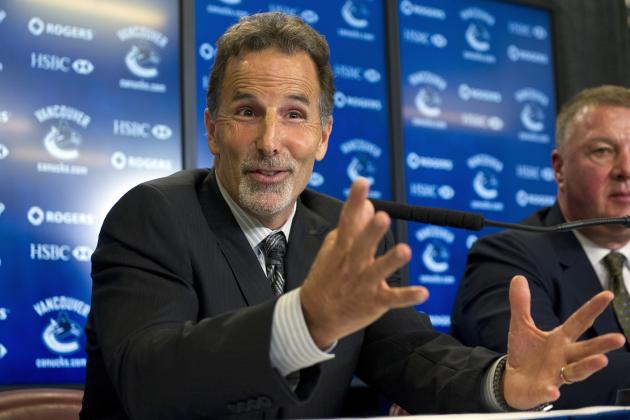 Rich Lam/Getty Images
Tortorella will usher in wholesale change in Vancouver.
John Tortorella is drastically different than Alain Vigneault, and there is going to be a huge adjustment period for the current players on the roster. Vigneault is a players' coach, and Tortorella shows tough love.
Tortorella is going to demand more from his players, and he will want everyone to block shots and commit to playing strong defense.
The Canucks roster has more skill than grit, and it will be fun to see how players will adjust to Tortorella's philosophy of hockey.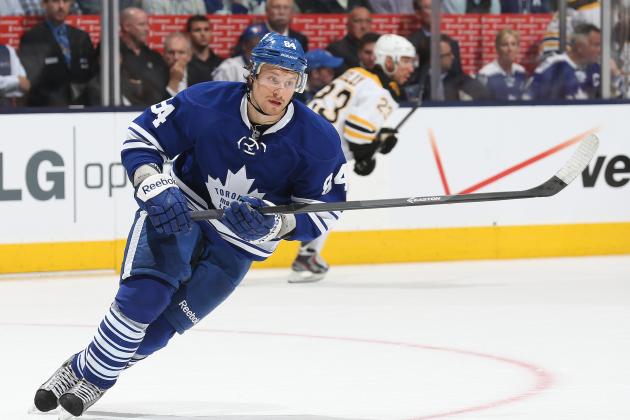 Claus Andersen/Getty Images
Grabovski was signed as a free agent this summer.
The Washington Capitals remained quiet for most of the summer until they announced the signing of free-agent center Mikhail Grabovski. The Toronto Maple Leafs bought out Grabovski this summer, and it was a strange move considering the success he had during his time in Toronto.
Grabovski is a talented offensive player with great hands and instincts, but can he effectively replace Ribeiro's production from last season?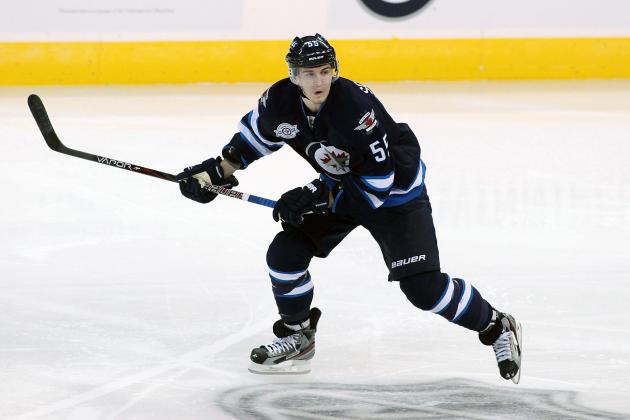 Marianne Helm/Getty Images
Scheifele is a young center who could start in the top six.
Mark Scheifele and Jacob Trouba are two young prospects with a great chance of making the Winnipeg Jets' opening-night roster.
The Jets are coming off another unsuccessful season in which they failed to make the playoffs, so will coach Claude Noel allow the youngsters of the team to take charge this season?
Both players are talented enough to play a sizable role on this team, but will management put these rookies in a position to succeed this season?