Ricky Burns Injury: Updates on Boxer's Jaw Surgery, Potential Return Date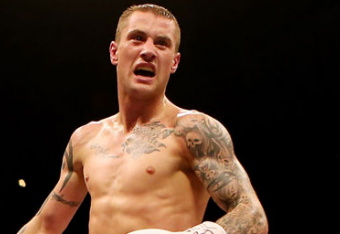 In the wake of his successful title defence against Raymundo Beltran, Ricky Burns has been hit with news of an altogether more harrowing nature.
Speaking to Sky Sports News after the fight, Burns' promoter Eddie Hearn revealed the WBO lightweight champion required surgery on Saturday because his jaw was broken during the fight meant that. Hearn stated that a titanium plate had to be inserted:
The doctor confirmed he had a clean break in his jaw and was in some pain.

Now it's a waiting game. It will be uncomfortable but he's in good hands and we are hoping it will be successful so he can resume his career. I didn't realise the severity of the injury. Beltran told me he could hear Ricky squealing every time they went in for a clinch.
UPDATE: Wednesday, Oct. 9
From Ricky Burns, via Sky Sports:
The jaw is getting there, healing the way it should do, I'm in light training but no boxing for another four to five weeks ...

There's nerve damage, it's still numb but it's getting there.

The surgeons said my jaw should go back to where it was and hopefully when I start back sparring all those doubts will be put to rest.

I will need to take a couple of clean shots to put my mind at ease. But I just need time for it to heal and have another x-ray to make sure it's all healed.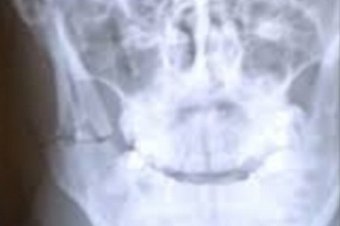 UPDATE: Tuesday, Sept. 10
Promoter Eddie Hearn delivers the latest, via the Daily Mail:
Whatever else has been said, there is no escaping the fact that this is a career-threatening injury. Everyone has seen the X-ray this is a serious situation.

Ricky needs to go back in three weeks so the surgeon can assess how he is recovering. In an ideal world they will look at it and say, "It's healing well, now you should rest and you'll be fine."

My instinct is that he will be OK. But he has just broken his jaw in the second round and fought on with it like that for 10 rounds. When I saw him in hospital, pumped full of morphine, he was still screaming.
UPDATE: Sunday, Sept. 8
BoxingScene.com has an update on Ricky Burns' status from his promoter, Eddie Hearn:
Hearn told BBC Radio 5Live on Sunday evening: "Everyone's talking about his next move. I can't even guarantee he'll box again at the moment.

"He'll be in for a couple of days and then we wait and see how it sets and forms and go from there.

"It was a horrific injury to suffer. There have been a few occasions when people have boxed on with broken jaws - I couldn't imagine anything worse - but they are extraordinary people, fighters, and he found the bravery to carry on.

"The doctor, who doesn't know a lot about boxing, was quite astonished when I told him he had boxed for half an hour with a broken jaw.

"He asked if he had taken any shots on it and I told him that was the understatement of the year."
Original Text
Hearn went on to say that doctors "had no idea how he carried on for 10 rounds with a break like that ."
In a recent Twitter post , the promoter gave an update on Burns ' condition :
For those asking , @ricksterko is out of the operating theatre and now sitting up in bed - will update more later

— Eddie Hearn (@EddieHearn ) September 8 , 2013
The damage was inflicted by a big Beltran left hook in the second round , which the Scot has stated meant that defending the injury was his main priority for the rest of the clash .
The three judges scored the fight 115 -112 to Burns , 115 -113 to Beltran and a 114 -114 draw , instigating a quite solemn reaction from Glasgow's SECC Arena audience .
In the aftermath , the general consensus had been that the judges' decision looked extremely kindly on the Scottish champion , at times out -boxed by his Mexican contender .
One such person was the Mirror 's Brian McNally :
I was rooting for Ricky Burns tonight but knew long before the end he was well beaten . Disgraceful home town decision to call that a draw .

— Brian McNally (@McNallyMirror ) September 7 , 2013
Just four months ago , it was Burns who was on the better end of a mid -fight injury after Jose Gonzalez was forced into a ninth -round retirement after breaking his left wrist .
However , the news of Burns' injury does go some way to vindicating just why the 30 -year -old wasn't quite as impressive as many would have thought considering his status as firm favourite heading into the bout .
Beltran will hope for a rematch should Burns recover . However , when quizzed on the matter , Hearn didn't seem too hopeful of that eventuality , saying :
I can 't guarantee Ricky will ever box again . It 's a major operation . We don 't know how he will recover from that and the jaw is an integral part of a boxer 's make -up .

Right now , my main concern after seeing him in hospital is Ricky Burns ' health . His career will come second . My gut feeling is he will come back but it will be some time before he 's ready again .
For now at least , it looks like a lengthy trip back to full health for the Scotsman .
This article is
What is the duplicate article?
Why is this article offensive?
Where is this article plagiarized from?
Why is this article poorly edited?