NBA 2K14: New Features That Will Create Hype for Anticipated Release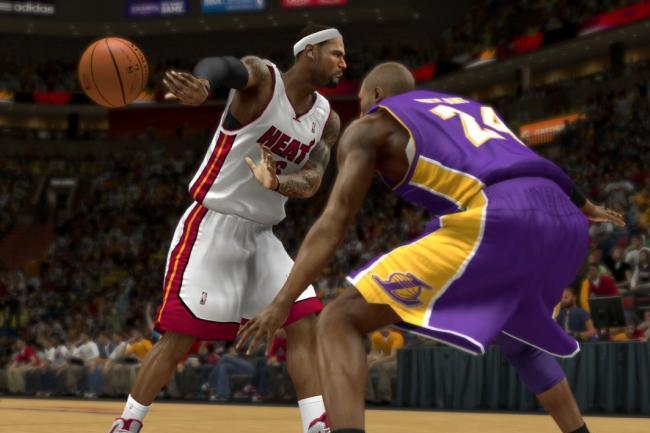 2K Sports

The sports gaming community is spoiled every year with top-notch releases. but it's hard to argue any series is more consistently great than 2K Sports' NBA 2K franchise.
A former exclusive to the Sega Dreamcast system, NBA 2K has long since branched off to become the undisputed champion of basketball releases. Over the last three iterations, review aggregator Metacritic, which cobbles top reviews and uses an algorithm to come up with a composite score, has rated NBA 2K no lower than 88.
Last season's release, NBA 2K13, just missed the site's "universal acclaim" moniker with a score of 88. With a wide-ranging feature set that includes the beloved Association mode and crisp gameplay that has led to a "what game is that?" conversation with confused elders across the globe, it's not hard to see why. The developers have worked tirelessly to cultivate a reputation in the sports gaming community, with some (Ronnie 2K in particular) using social media as a platform to engage with fans.
NBA 2K14, which will be sent out for current-gen systems on Oct. 1, is a huge year for the franchise. The game will not only be one of the launch-day releases for the new Xbox One and PS4 consoles, but it will also see the return of competition with EA Sports' NBA Live 14. The once-hallowed EA Sports franchise was put on indefinite hiatus in 2009 but has been revived with the release of new systems.
While having another game come to their corner could create some nervousness in 2K offices, it seems it's had the opposite effect. There is a theory that competition helps developers avoid complacency; NBA 2K14 is looking to prove that as rule.
The announcement of LeBron James as the game's cover athlete sent reverberating shockwaves, creating an initial hype that has carried through summer. While additional details have been slowly trickling out, next month's release has the hype machine rolling again with news on the new game modes and features.
Which of those currently stand out? Here is a look at a couple features that should excite fans.
Want to be LeBron James? Path to Greatness Mode Has You Covered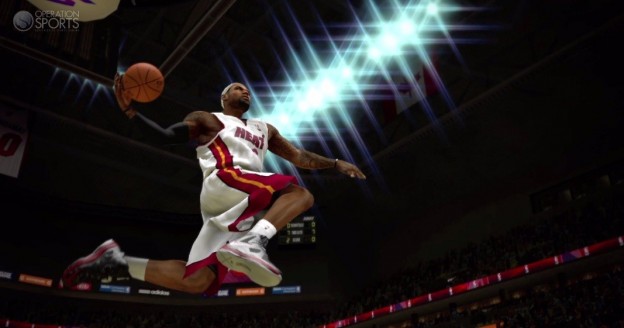 It's become a yearly tradition for one person to be the overarching face of a release. Starting with Michael Jordan's inclusion for NBA 2K11, the developers have continually tried outdoing themselves with who they incorporate each season.
Jordan was joined by 13 other basketball legends a year later for NBA's Greatest mode. NBA 2K13 saw a return to the modern athlete with Blake Griffin, Kevin Durant and Derrick Rose appearing on the cover, but with rapper/mogul/Beyonce's husband adding video game executive producer credits to his resume. Hov not only selected the soundtrack, but he has been widely credited with the additions of the 1992 and 2012 United States Olympic teams.
NBA 2K14 is unsurprisingly all about LeBron. The reigning NBA MVP is appearing on the cover of a video game for the first time, and all parties involved have made sure to make this a special occasion.
James takes over the executive-producer chair from Jay-Z, selecting a soundtrack that features—you guessed it—Jay-Z and Kanye West, among others. (Feel free to start bemoaning the edited versions of "The Ruler's Back" and "All of the Lights" now just to get it over with.)
But the real treat is Path to Greatness mode, which was first teased when the King James Bonus Pack pre-order was introduced.
Details on the mode were initially scant. Some fans wondered whether My Career was getting rebranded and repurposed in a different fashion; it wasn't. The overwhelming sentiment, however, was that the mode somehow featured James in a starring role, and Gamesradar confirmed that with their hands-on preview last week.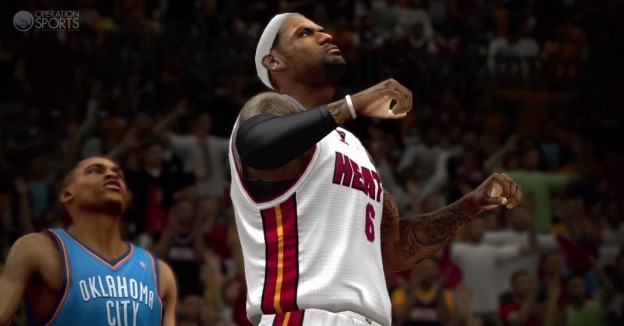 In Path to Greatness mode, you will get to follow LeBron's career path and attempt to accomplish feats of the past and present. The Gamesradar piece doesn't go into much more detail than that and I haven't had my hand at the game yet, but this sounds a whole lot like MJ: Creating a Legend from NBA 2K11—and that's certainly not a bad thing. In Creating a Legend, you followed different points in His Airness' career, which featured different attributes, jerseys and court designs of the time.
LeBron has (fortunately) never suited up in the short-shorts era, so we're spared that. But reliving moments like James' first NBA championship, his evisceration of the Detroit Pistons in the Palace or this shot sound like an awful lot of fun to me.
Welcome Dynamic Living Rosters to the NBA 2K Family
If there is one (relatively fair) criticism you could lob at the NBA 2K series, it's that roster updates for the game have been pretty inconsistent. The developers do an excellent job of compiling the initial makeup of players, but the post-release support sometimes leaves gamers waiting on transactions or amended ratings for weeks—an eternity in this "I want it now" culture.
Well, NBA 2K14 will do perhaps its best job yet at curtailing one of the few criticisms of the series.
For the first time, STATS Inc.—the noted authority on sports stats and the beloved SportsVU cameras, which are headed to NBA arenas everywhere—will be playing a major role in how the game gets altered.
With Dynamic Living Rosters, trades, free-agent signings, lineup changes and all the like will be reflected when they happen. This isn't unlike the former Living Rosters employed in previous NBA 2K games. At the very least, each roster should be accurate on a daily basis and satiate the need for now, now, now.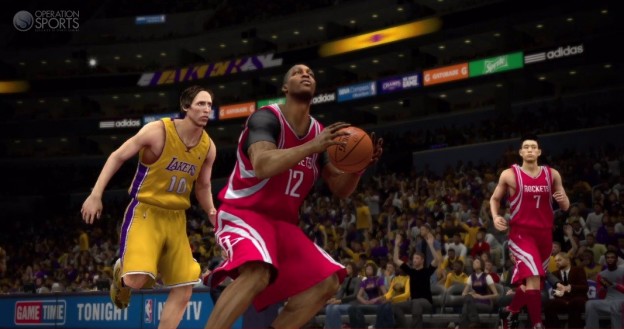 But with Dynamic Living Rosters, the stakes have been upped. The STATS Inc. relationship affords 2K Sports not only the ability to change rosters on the fly, but it also reflects how players are playing in that moment. Roster ratings will adjust based on trends actually happening in the season.
What that means for gamers is the most realistic representation of the NBA game ever. If, I don't know, Kevin Love breaks his hand and can't shoot from anywhere outside two feet anymore, NBA 2K14 will adjust his ratings accordingly. Offensive and defensive awareness ratings will also be affected thanks to STATS' tracking data, so don't be surprised if niceties given to players like Jamal Crawford and Bismack Biyombo in the initial ratings go out the window.
Altogether, Dynamic Living Rosters is a feature worthy of praise and should become the gold standard for other sports games. I mean, if community forums can take the time out of their day to do it after work, it's pretty fair to expect the developers to do the same. With NBA 2K14, we should see a major step forward in that regard.
Other Notable Additions
Euroleague: 2K Sports struck a deal with 14 of Europe's best club teams, who will provide their likenesses, rosters and I would assume courts to the franchise. This is the first year of a multiyear agreement, so the integration is a bit of a novelty for now; you won't be able to play overseas in My Career or play in an actual Euroleague mode. Going forward, though, Euroleague should be an addition that bears fruit many years down the road.
Pro Stick: Last season's addition of the control stick is back, and it's been rebranded and improved as the Pro Stick. Depending on how you move the R3/Right Analog, players will perform a series of moves and the severity of those is wholly dependent on the player and situation. There are a bunch of wrinkles to the Pro Stick that will probably take weeks to get used to because of the depth.
Crew Mode Returns: One of the most popular modes in the NBA 2K franchise's history is making its triumphant return. Players will again be able to link up with friends in a 5-on-5 online experience that should run much smoother thanks to improved server capabilities. Anyone who has played this series knows how awesome Crew Mode was, so there's no need to delve any further.
Follow Tyler Conway on Twitter:
This article is
What is the duplicate article?
Why is this article offensive?
Where is this article plagiarized from?
Why is this article poorly edited?