NFL Predictions 2013: Playoff Picks Entering Opening Weekend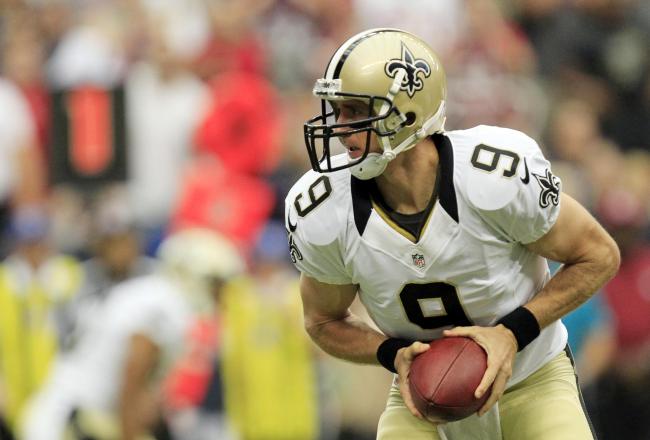 Thomas Campbell-USA TODAY Sports
The NFL opening weekend is finally upon us, and it's never too early to start making predictions for which teams we think will be going to the playoffs come January.
The beauty of the league is that everyone starts off with hope, and any team can step up and make it to the playoffs. New teams emerge every season, just like other teams struggle and take a step back.
Here are my predictions for the 2013 playoff clubs, with division leaders, wild-card teams, and a brief explanation of why I picked each.
AFC
1. Denver Broncos (14-2)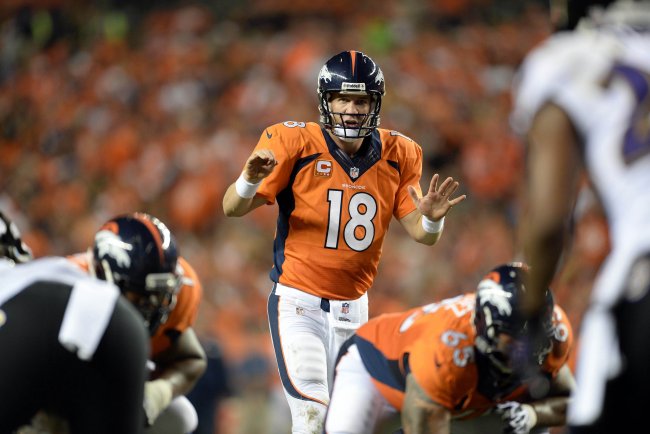 Ron Chenoy-USA TODAY Sports
On Thursday night, we all saw just how good Peyton Manning is, and that's what makes this team so scary. He has a number of options in Wes Welker, Demaryius Thomas and Eric Decker.
The defense may not have Von Miller for the first six games, but with how good the offense looked in the opener, it won't need to worry too much about the defense.
In a weak AFC conference, the Broncos stand out as the best team in this half of the league.
2. New England Patriots (11-5)
Even without all of the targets from last year, are you still going to write off Tom Brady and the Patriots?
That's what I thought.
This is still a strong team with a great quarterback, who makes anyone he throws to look like a Pro Bowl-caliber player. The defense has been suspect at times, but the fact that the Patriots get to play the Jets and Bills twice each this year makes them the favorites for the No. 2 seed.
3. Cincinnati Bengals (11-5)
Are you shocked? You shouldn't be.
This team has been slowly improving over the past few seasons, and now it looks like one of the better squads in this conference. They have one of the best receivers in the league in A.J. Green and a front seven that's by far the most underrated in the league.
A lot of this will depend on Andy Dalton having a breakout year, but I'm a believer. The Bengals have put enough pieces around Dalton for him to lead this team to success, and they will find a way into the third seed in the AFC.
4. Houston Texans (10-6)
A lot of people are expecting the Texans to do big things this year, but they may have trouble winning their own division, let alone getting a first-round bye.
Matt Schaub is not going to wow anyone as a quarterback, but he is good enough to get the job done. The addition of DeAndre Hopkins could help as the season goes on, but the passing game needs to get better if they want to be a high-caliber team.
5. Indianapolis Colts (10-6)
Like I said, the Texans will have some competition in their own division, and the Colts have quickly rebuilt themselves into a playoff contender.
As much hype as this team is earning, there are still a lot of concerns. The offensive line still looks bad, and the defense still has yet to prove itself. What the Colts do have, however, is the future of the franchise in Andrew Luck.
Luck will be able to pull some wins from out of nowhere, and this team should be able to find a spot in the playoffs.
6. Baltimore Ravens (9-7)
The Ravens may have struggled in the season opener, but they're a lot better than they played.
Joe Flacco got paid the big bucks, and now he's going to have to play like a top-tier quarterback. He didn't look bad against the Broncos, but he will need to perform better.
Meanwhile, the defense looks completely different. They are certainly better than they played against Manning and should jell as the season goes on.
NFC
1. San Francisco 49ers (13-3)
When it comes to the NFC, there's not a more complete team than the 49ers.
The defense looks just as good as it did last season, and Eric Reid is looking to make a big splash in the starting lineup. On offense, there have been a number of injuries in the receiving corps, but they still have plenty of options and a strong running game to make this an intimidating unit.
They may be in a tough division with the Seahawks, but the 49ers are looking awfully scary right about now.
2. Atlanta Falcons (13-3)
Jim Brown-USA TODAY Sports
It's really hard not to like the Falcons this year, especially with some of the new faces.
The arrival of Steven Jackson is a welcome addition to this efficient offense. After the season Michael Turner had in 2012, Jackson is a huge upgrade. On defense, Osi Umenyiora will be looking to add some much-needed pass rush while two rookies in Robert Alford and Desmond Trufant will be looking to strengthen the secondary.
This team somehow got even better this offseason, and now it's knocking on the door of a Super Bowl run.
3. Green Bay Packers (11-5)
As much as everyone seems to think that the Packers will struggle this season, I really think this team is in good shape, especially since Aaron Rodgers is still the starting quarterback.
For the first time in what seems like forever, the Packers may actually have a legitimate run game thanks to the additions of Eddie Lacy and Johnathan Franklin through the NFL draft.
Datone Jones and Nick Perry will be returning after missing most of the 2012 season, and that makes this defense so much better than people will realize.
The Packers have been to the Super Bowl recently, and they will be looking to hoist the Lombardi Trophy once again in February.
4. Washington Redskins (10-6)
I think that Robert Griffin III is going to be fine, but I also think that this team makes the playoffs simply by default.
I don't have a lot of faith in any of the other three teams in the NFC East. The Eagles will have growing pains with the new offense, the Giants are slowly regressing and the Cowboys seem to find ways to mess up every year.
The Redskins will make the playoffs and continue to try to find ways to break through and make a deep run.
5. Seattle Seahawks (12-4)
The Seahawks will be cursed by being in the same division as the 49ers this year, which is interesting considering how bad this division was just a few seasons ago.
The defense got even more scary by adding Cliff Avril and Michael Bennett, while the offense brought in Percy Harvin, although he will miss significant time.
I think Russell Wilson will have another big year and the Seahawks will make a nice run in the playoffs as a wild-card team.
6. New Orleans Saints (10-6)
Sean Payton is back, and the Saints are about to be playing with a lot of built-up anger.
That's bad news for their opponents.
I don't think the defense is going to be good, but the Saints can win a good amount of games if this unit can at least be average. Drew Brees will put up big numbers as always, and this will be a much-improved team from 2012.
This article is
What is the duplicate article?
Why is this article offensive?
Where is this article plagiarized from?
Why is this article poorly edited?